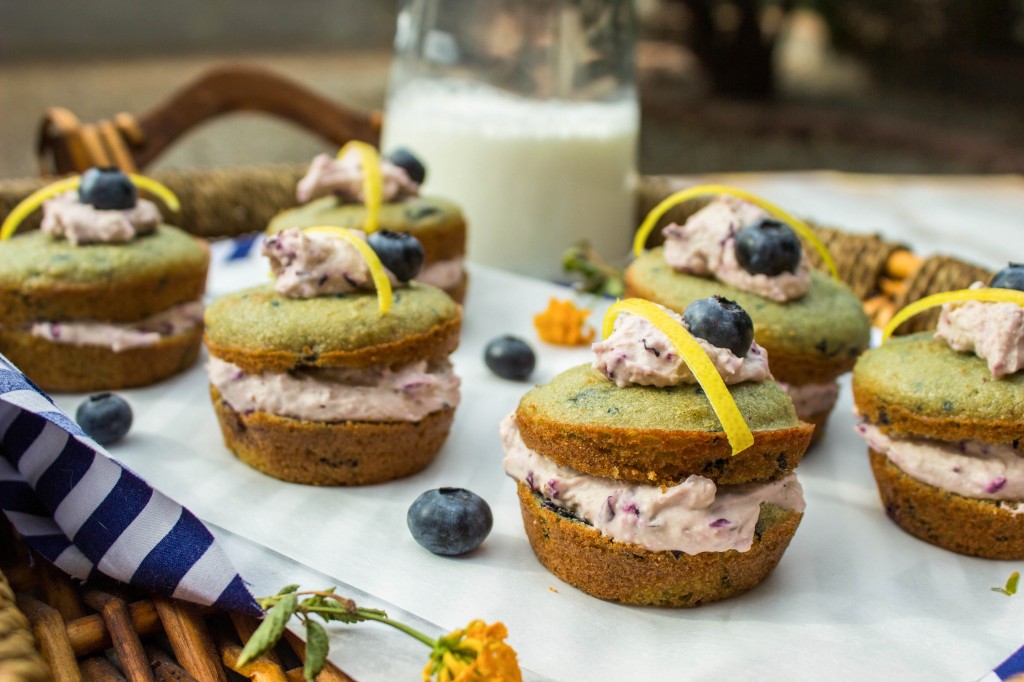 I know that my last dessert recipe contained blueberries also, but it just so happened that the same store had them on sale again, and they were even cheaper this time around, so if you think about it, I really had no choice but to buy more blueberries and make another dessert.
I'm not just saying this because I made these and I want you to try them, but these are seriously one of the best desserts I have ever made.  I will, however, warn you that they are addicting.  My experience with them has been like potato chips, you can't eat just one.  Thankfully, they are more filling than a potato chip, so it is a little easier not to eat the entire pan.  That being said, I ate about four of them, plus a few tablespoons of frosting, in the time it took me to make them and photograph them. I felt a little bit sick and sugared out afterward, but that didn't stop me from eating another one for dessert that night.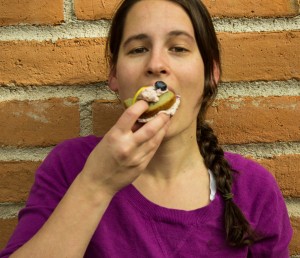 To make sure that the rest of the cupcakes didn't meet the same fate as the first five, I begged Eric to take them to work the next day.  I needed them out of the house and I needed them out fast.  The following day at work I thought about these cupcakes all day long and was really starting to regret my decision of telling Eric to get rid of them.  When I got home, I went straight to the refrigerator in hopes that maybe, just maybe, he had forgotten to take them.  Sure enough, he had forgotten!  I proceeded to enjoy one of them as an after work snack.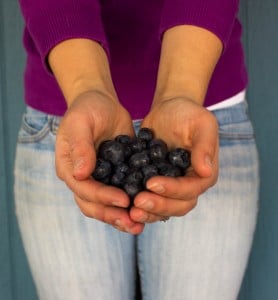 By the end of the night, between the two of us ( I swear I did not eat them all myself!), there were not very many of them left.  So, when he asked me if I would like for him to take the remaining cupcakes to work in the morning, I assured him that there simply wasn't enough to go around and it would be rude to take them if there weren't enough for everybody to have one.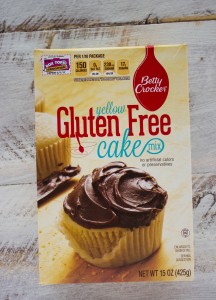 I got a little bit of help from Betty Crocker on this one.  I have yet to perfect my gluten free baking skills and I didn't want my precious blueberries to go to waste in the time it took me to experiment with and perfect gluten free vanilla cupcakes.  You are more than welcome to substitute your favorite vanilla cupcake recipe here, or if you want something quick and easy you could also use a box cake mix.  I won't tell anyone!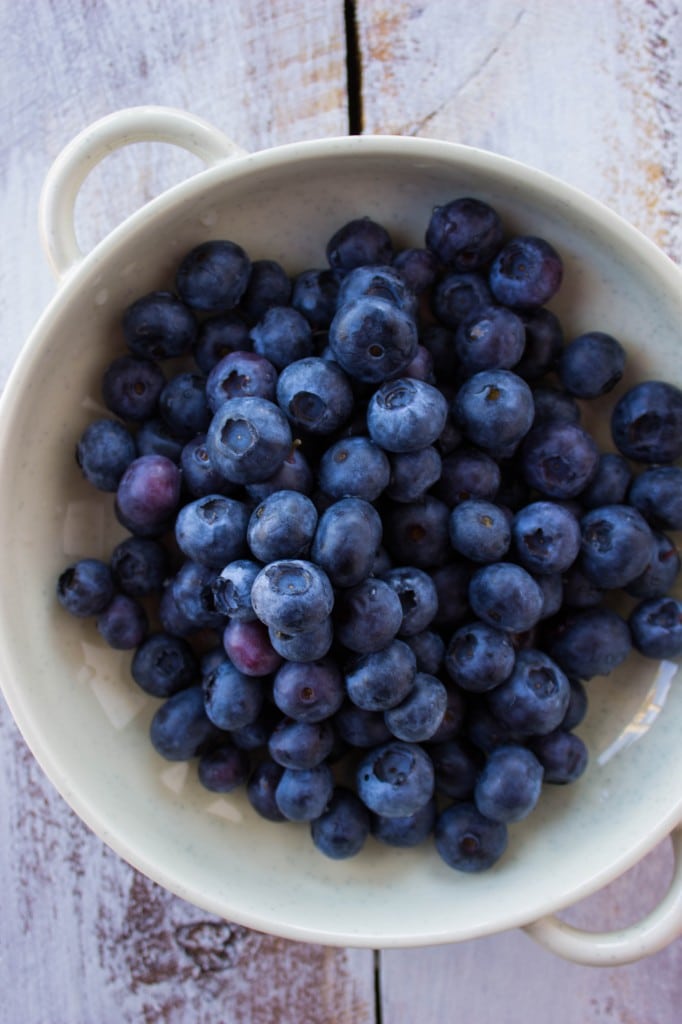 Add all of your cake ingredients, whether you are making it from scratch or using a cake mix, into a large bowl and incorporate according to cake directions.  Add blueberries and beat with a mixer on medium speed for about 30 seconds.  I usually gently fold the fruit in, when making a cake, but I wanted them fully incorporated and even break them up a little bit for this recipe.
Pour the cake mix into a greased cupcake pan, I only filled them about 3/4 of the way full because I didn't want them to be too big.  Place into a 325 degree oven and bake for about 20 minutes.  Set aside to cool.
We want to smash the blueberries that will go into the frosting, so place them into a bowl and give them a little smash.
Add all of the frosting ingredients into a bowl and mix on medium speed until combined.  Try not to eat all of the frosting before the cupcakes are done!  It will be tempting.
Once the cupcakes are cooled, cut in half and fill them with about 1 – 2 tablespoons of frosting.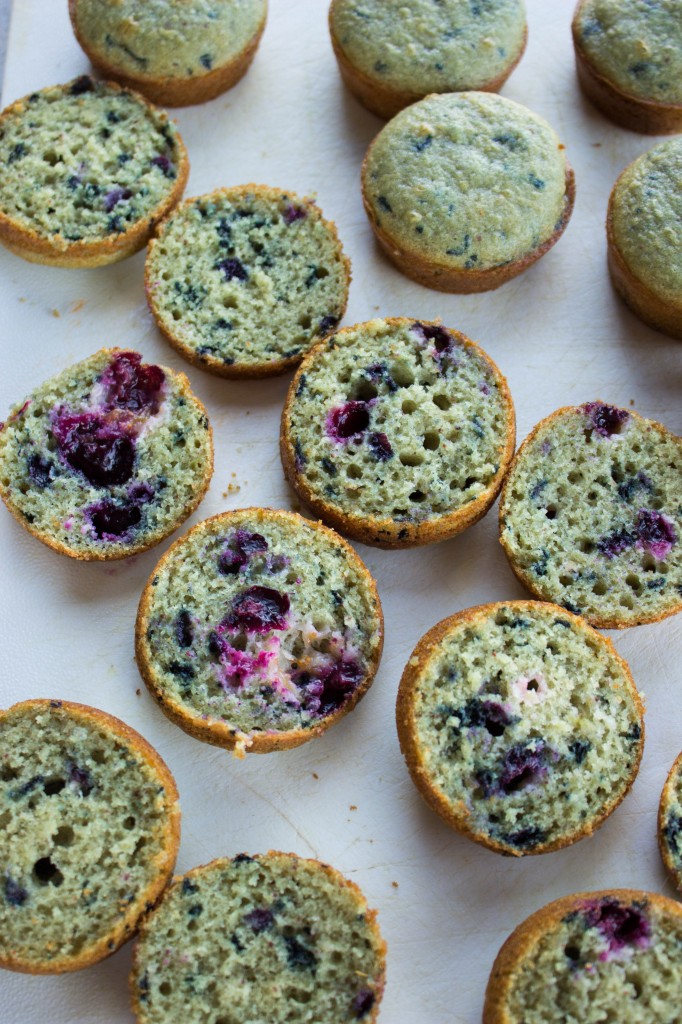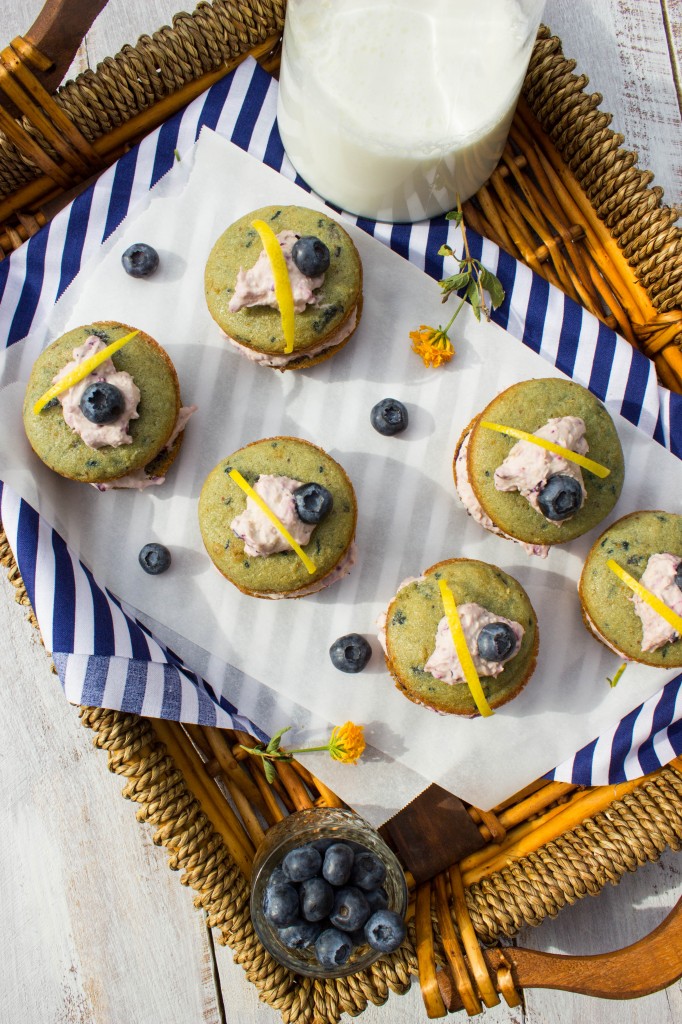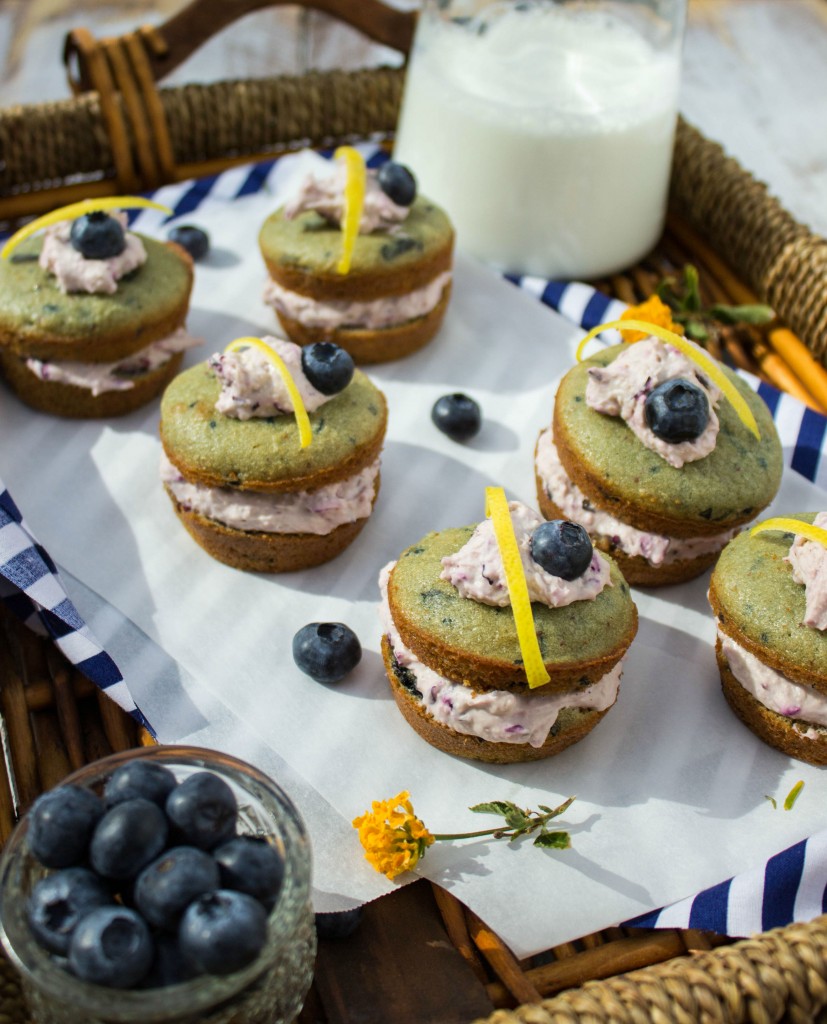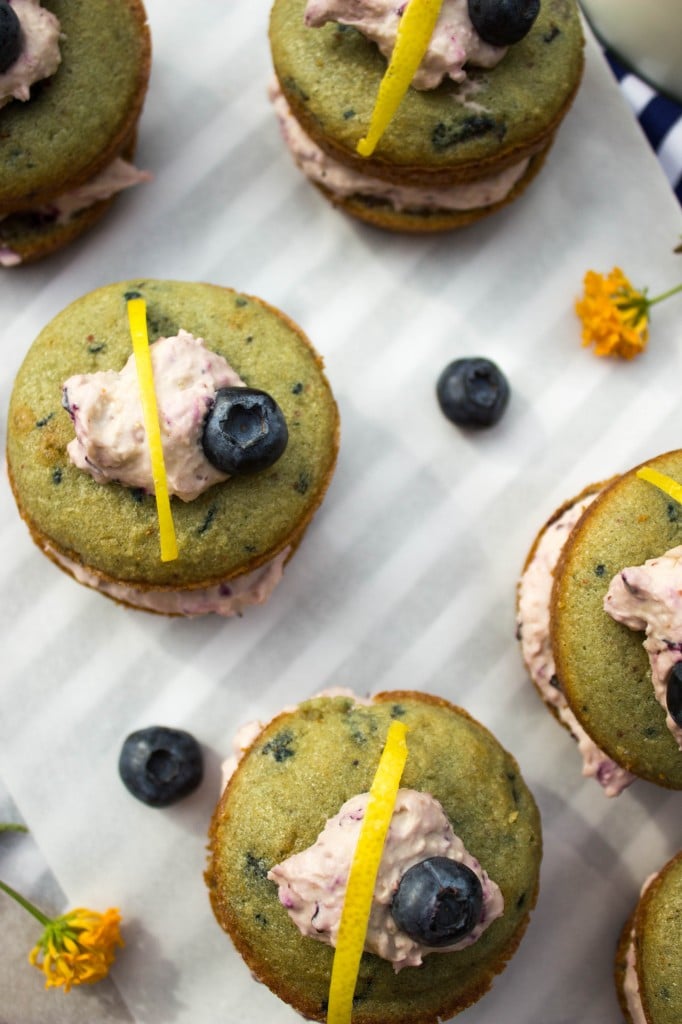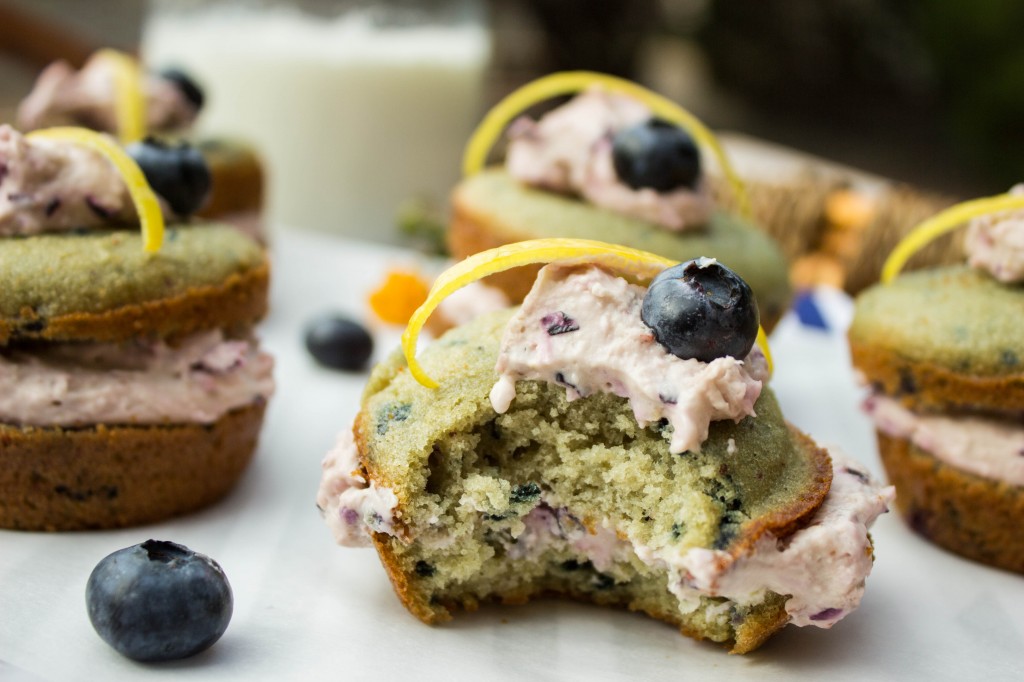 Enjoy!