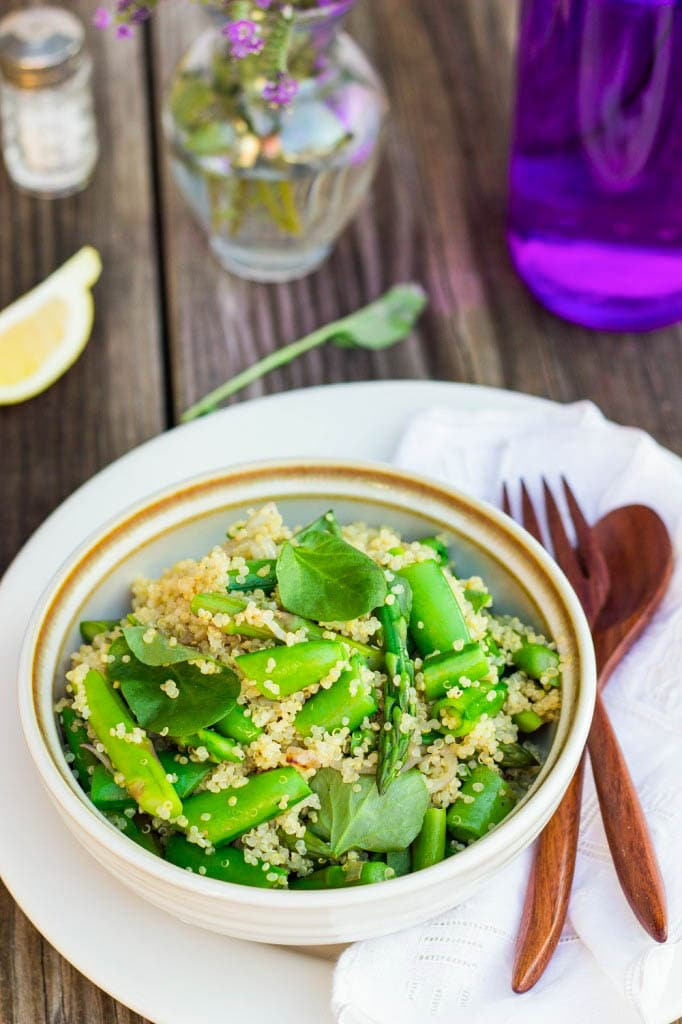 If you live where it is below 60 degrees right now or if when you look out your window you see snow, you may want to avert your eyes for the next few minutes. Because, yes, I am going to talk about spring again, and I might just show a photo or two… Sorry! I know that it isn't quite spring everywhere, but don't worry, you will get there soon! And, if you shaking your head and doubting that you will get there soon, maybe you should just move to Arizona, because (not to rub it in) we are enjoying some perfect weather here right now.
I've said it before and I'll say it again, spring is absolutely my favorite season. Fall comes in a close second, but spring eventually takes the cake because I love seeing all the pretty flowers and tiny leaves.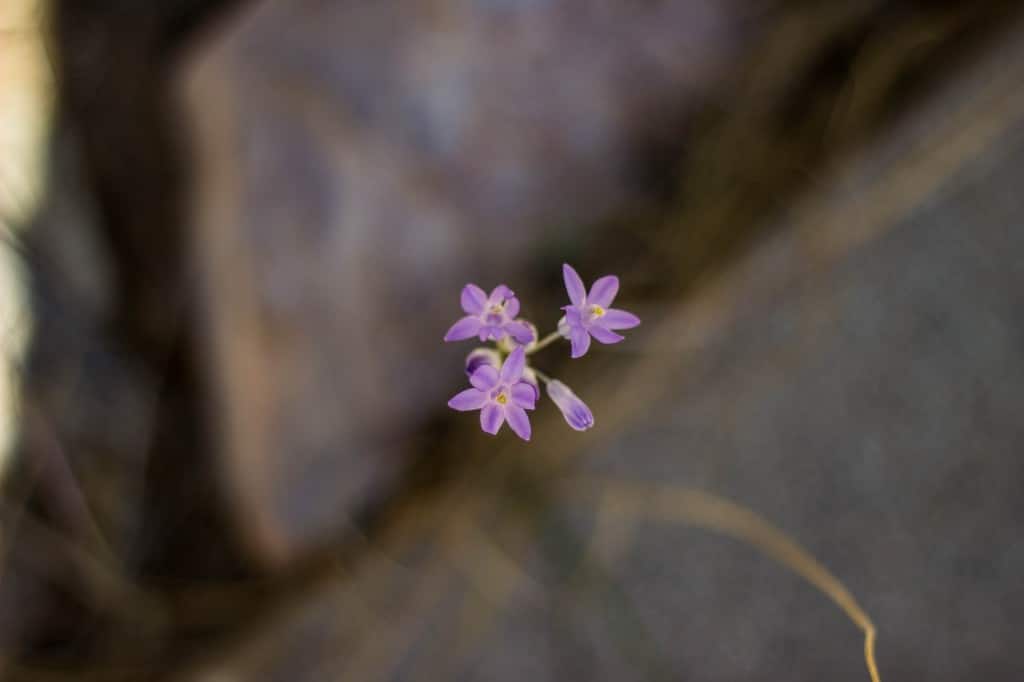 In Arizona, when I say tiny leaves, this is what I am referring to, isn't it cute?!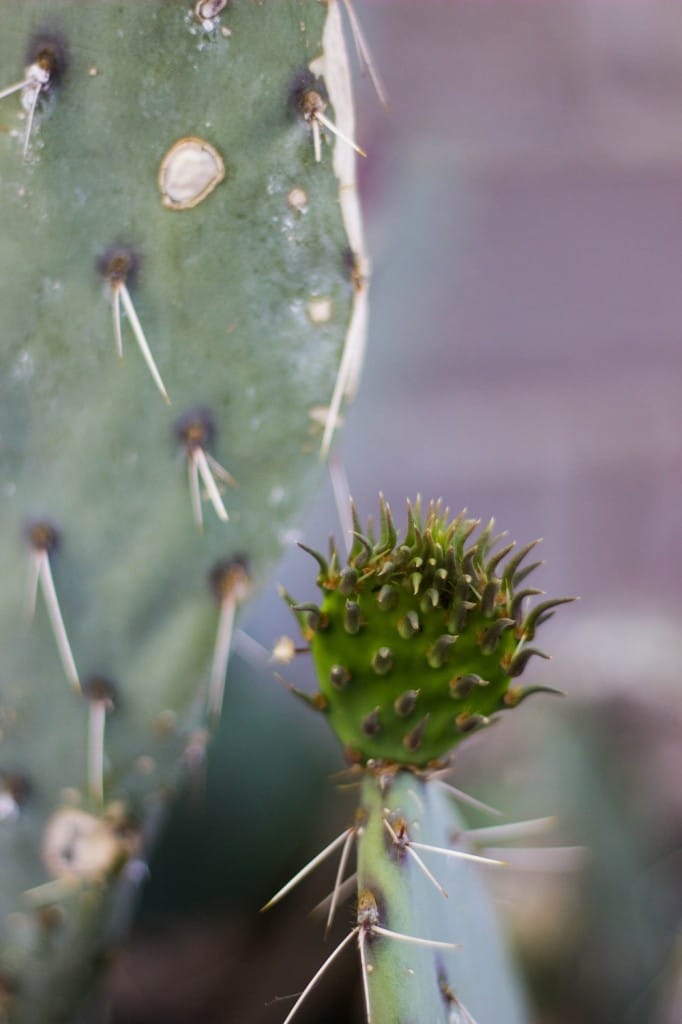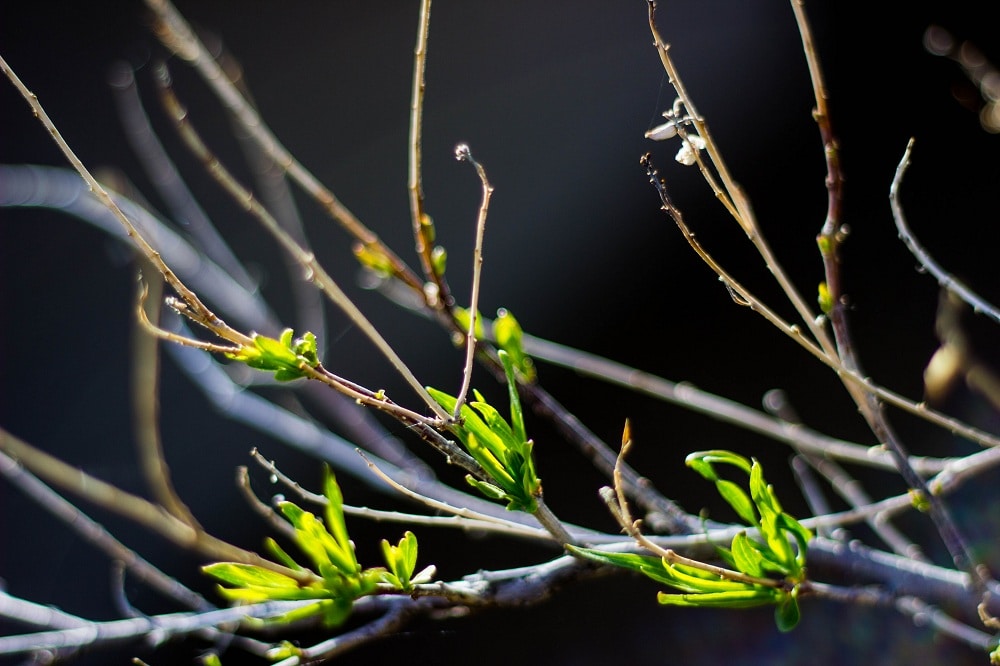 It also helps that our wedding anniversary is in the springtime, which is kind of funny because I had always pictured myself getting married in the fall, but we didn't want to wait that long so we decided on spring. I'm so glad it happened that way though, because it really was the perfect spring wedding. Now, I don't want to lead you astray and have you picturing me getting married in a field of flowers, because we did get married in Vegas, but in my book it was still a beautiful spring wedding.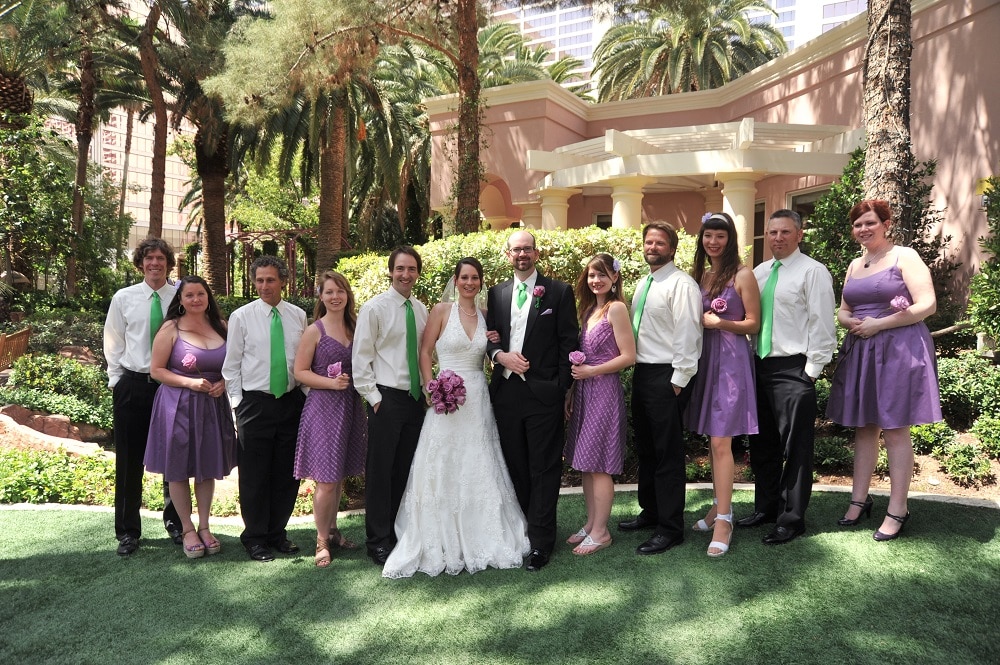 I don't know about you, but for some reason spring makes me feel renewed and re-energized. Not only do I want to do a spring cleaning of the house, but I also want to do a spring cleaning of my body; start eating healthier, drink more water, and exercise a little bit more. I'm not sure if it is because of the fact that bathing suit season is right around the corner, or if the nice weather after a cold winter (permission to roll your eyes at the fact that I am referring to Tucson winter as cold) feels so refreshing and gives me new energy. Either way, when I was brainstorming which recipe I should post next, a spring vegetable and quinoa salad sounded like the perfect idea. If you are one of those people looking out the window right now and seeing snow, my winter quinoa salad might be a better match for you and hopefully you can come back to this one in a few weeks!
Spring is famous for it's fresh green vegetables and that is exactly what I am going to use in this salad.
Asparagus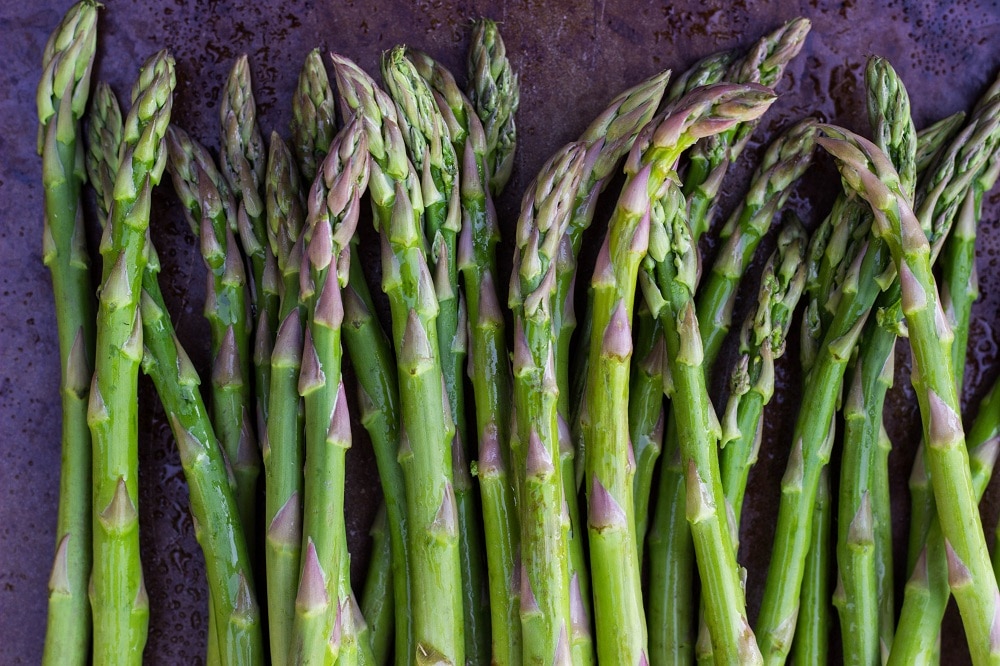 Peas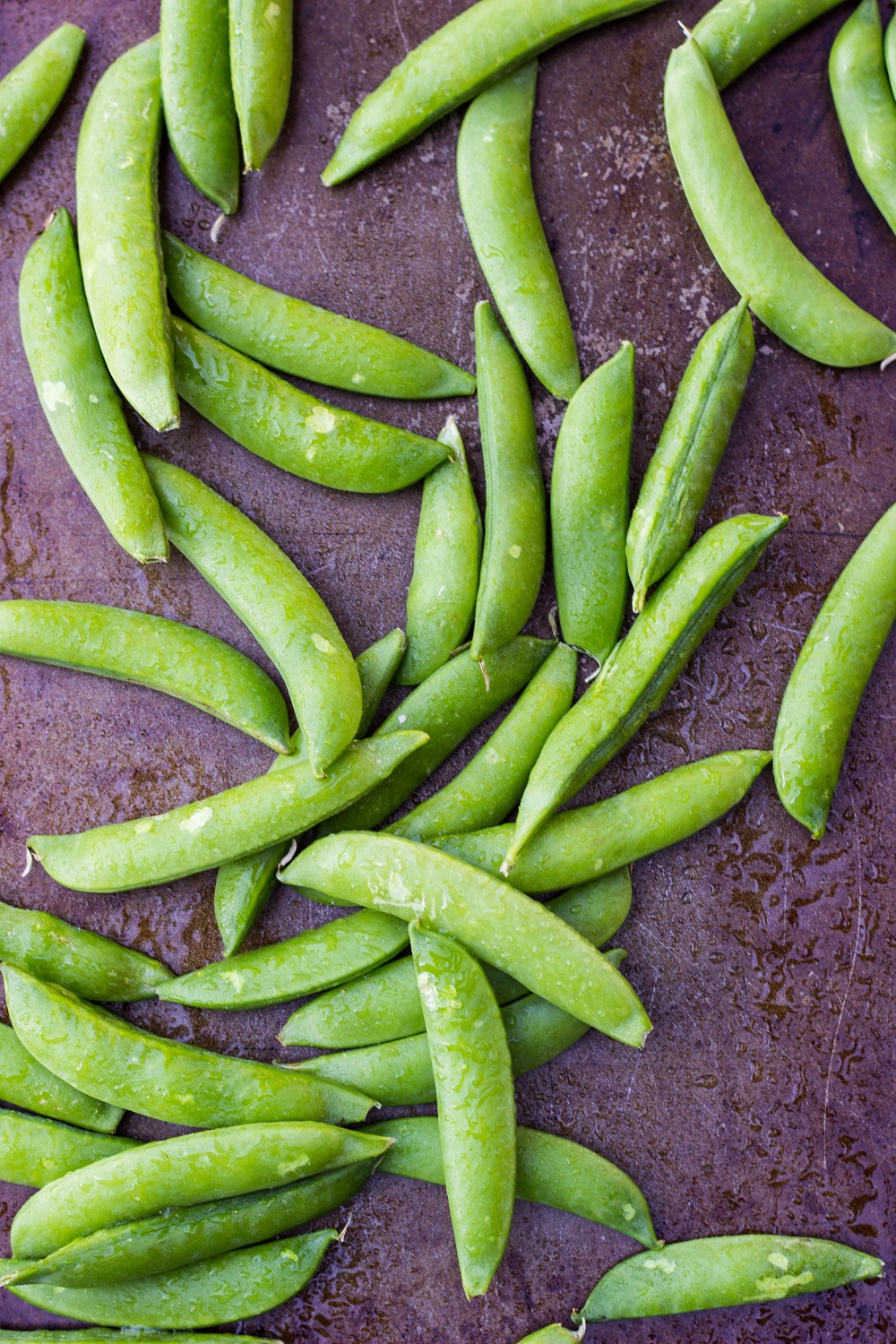 and Watercress
I really enjoy roasting vegetables, but I think that this fresh, spring dish really calls for blanching them. Blanching them will ensure that they stay nice and bright green, even after being cooked. If you are not familiar with the process of blanching vegetables, it is really quick and easy. All you do is boil some salty water, throw the vegetables in for 30 seconds – 1 minute and then throw them in some salty ice water. The ice water shocks them and stops the cooking, which is what leaves them looking green and fresh.
First, I cut the asparagus into about 2 inch pieces on the diagonal and I cut the peas in half.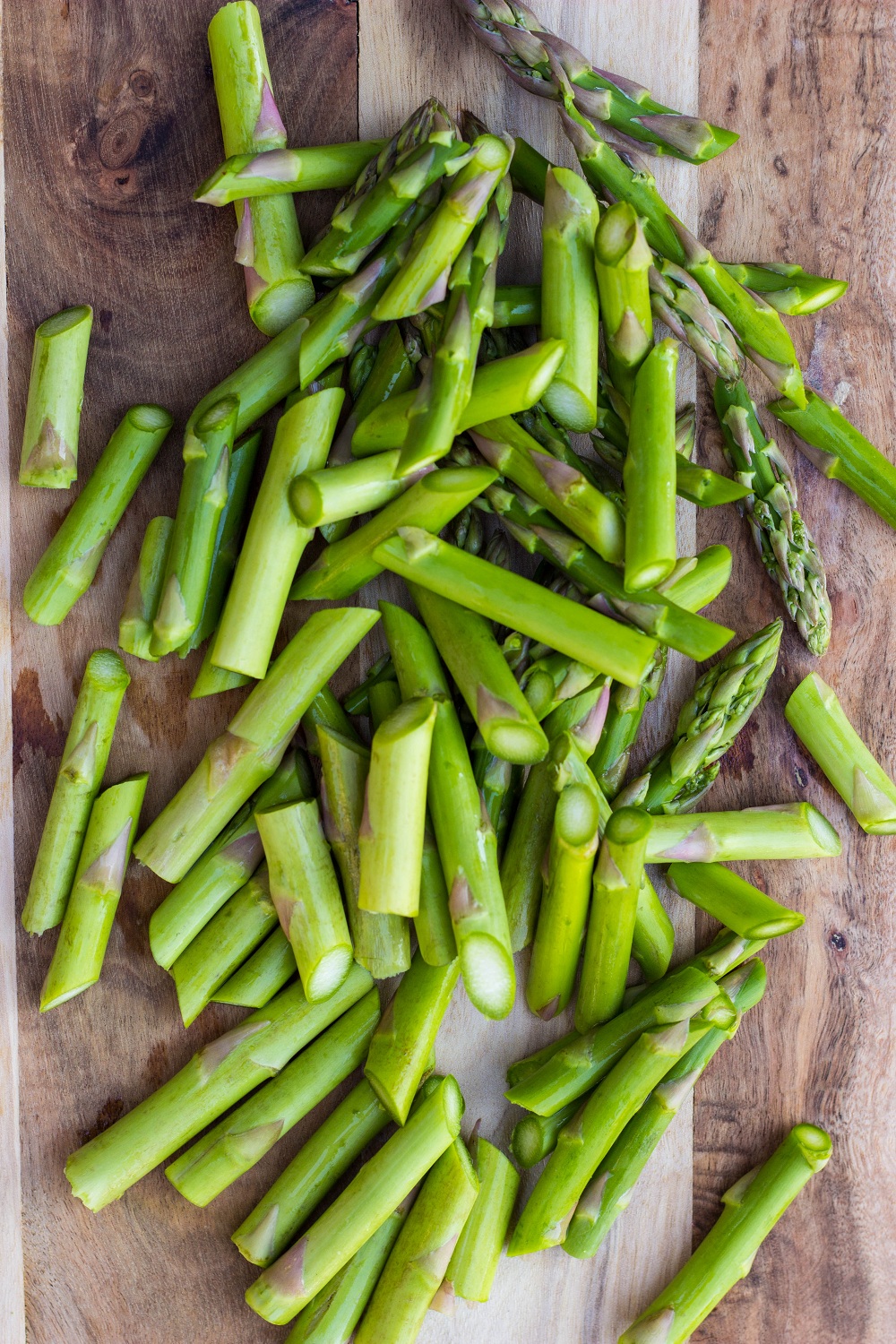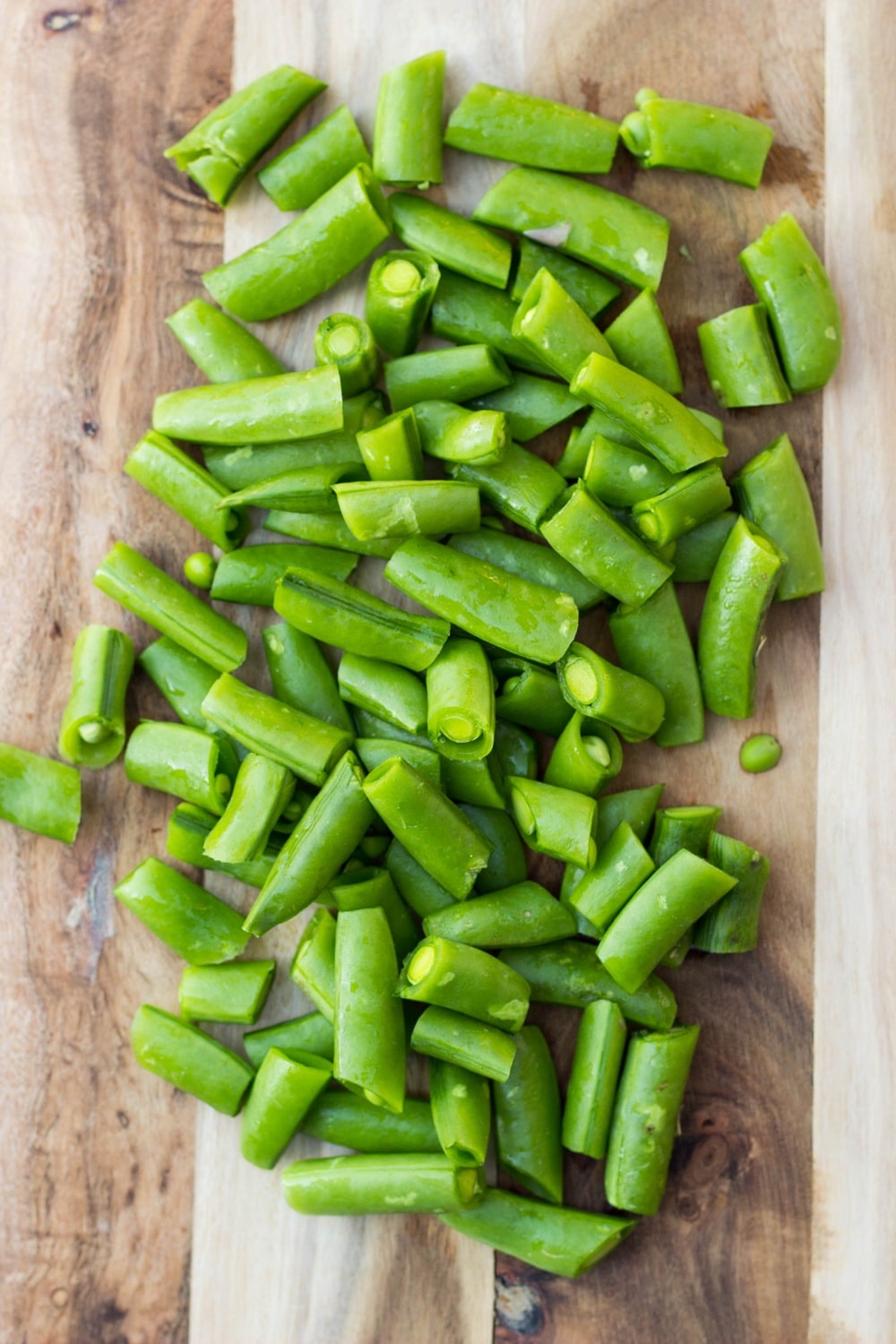 Then I blanch them, easy peasy! (sorry, I couldn't help myself)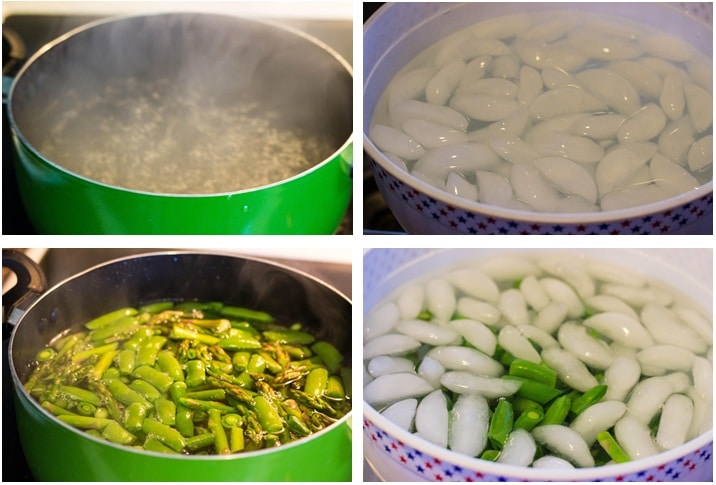 Then I sautee them for just a minute with some olive oil, shallots, and garlic.

Look how green they are!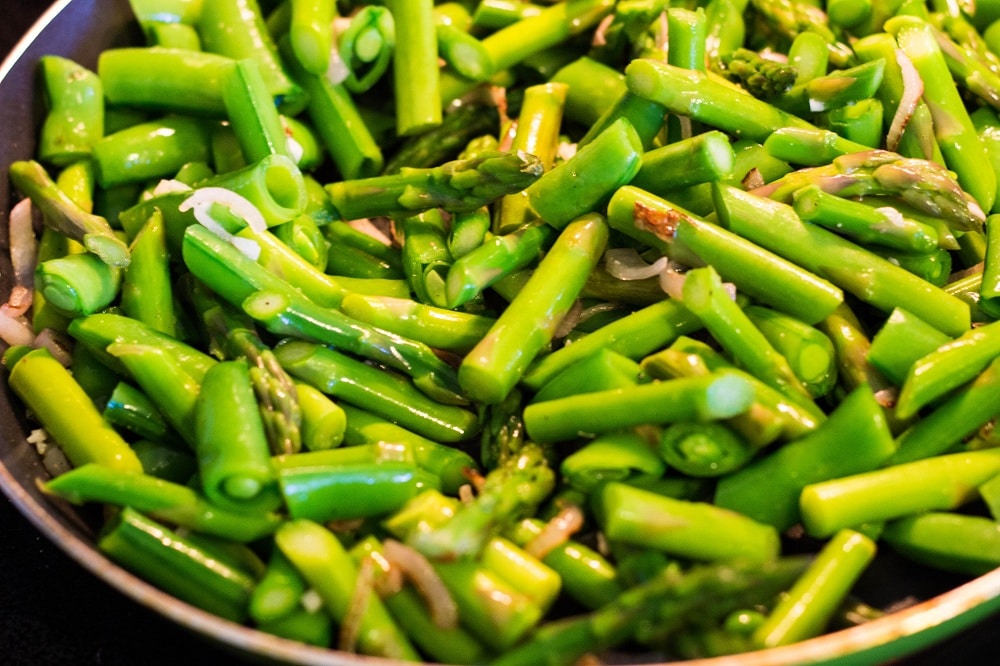 I used quinoa for this salad, but you could use any grain you like.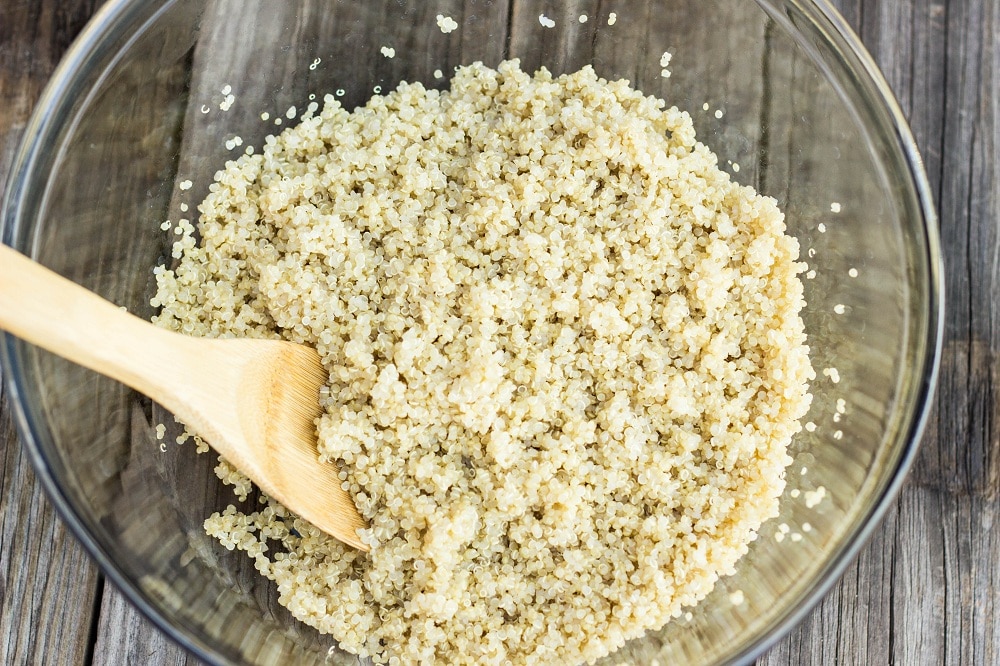 I dressed it with a delicious and refreshing lemon vinaigrette.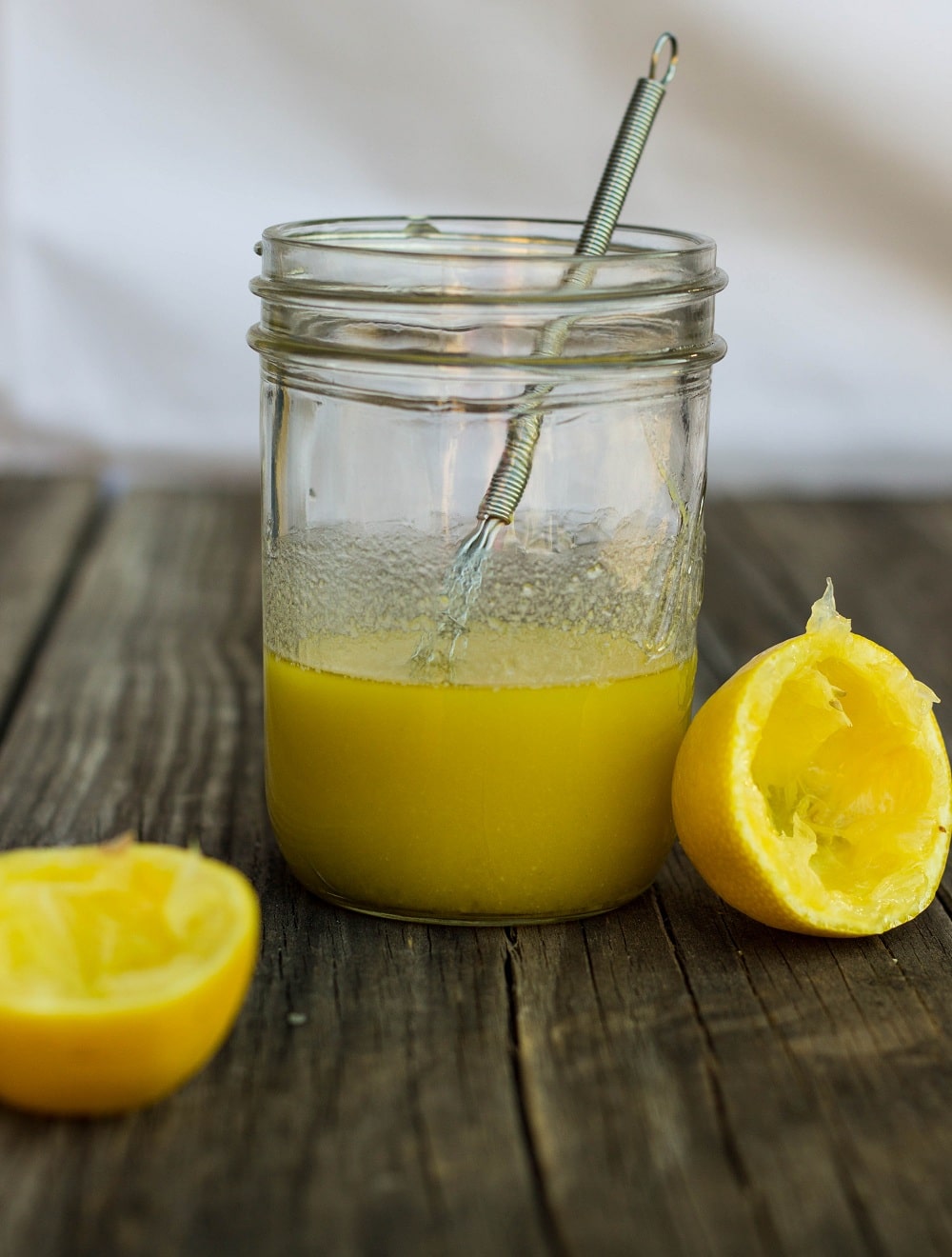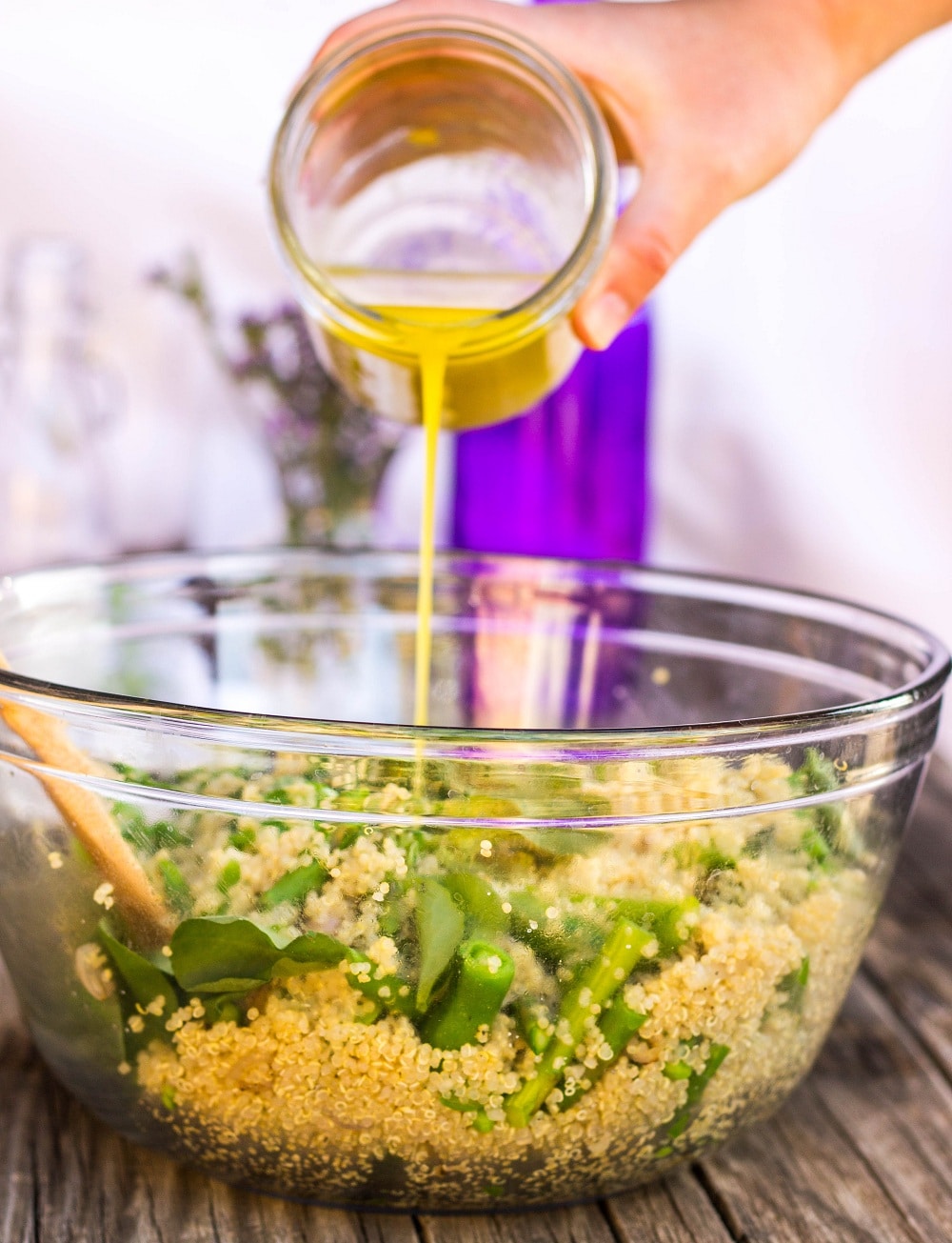 And there you have it, a light and delicious spring quinoa salad!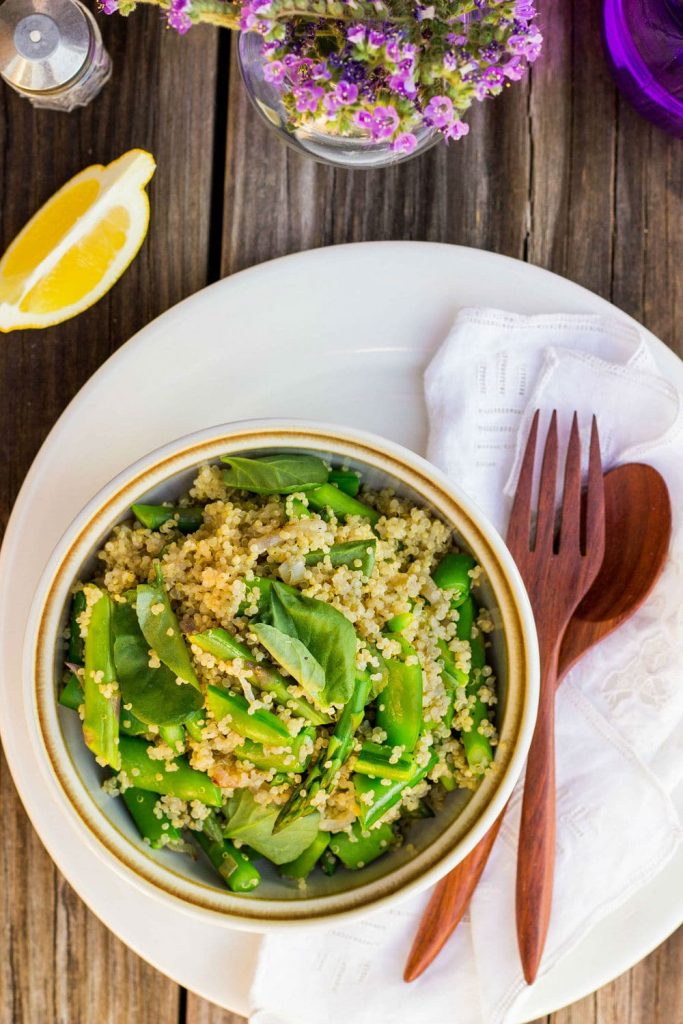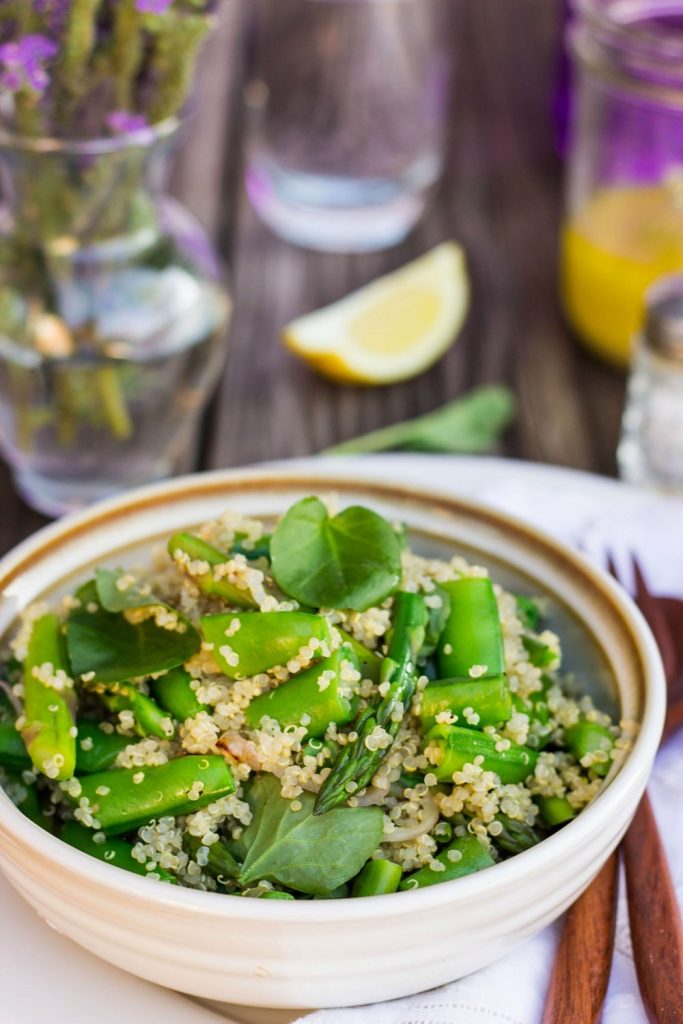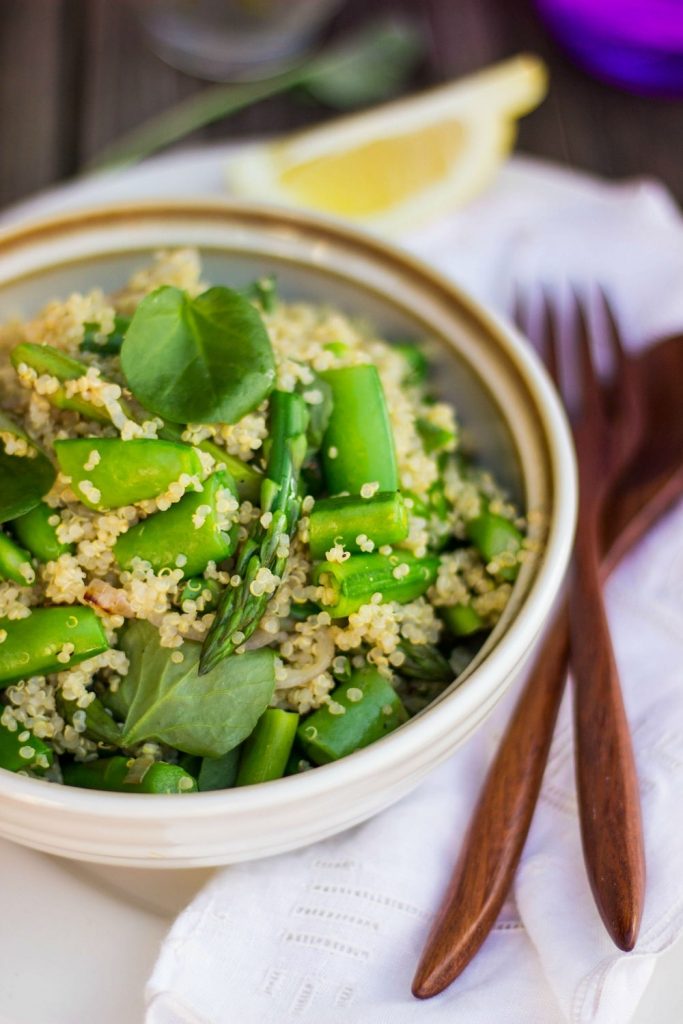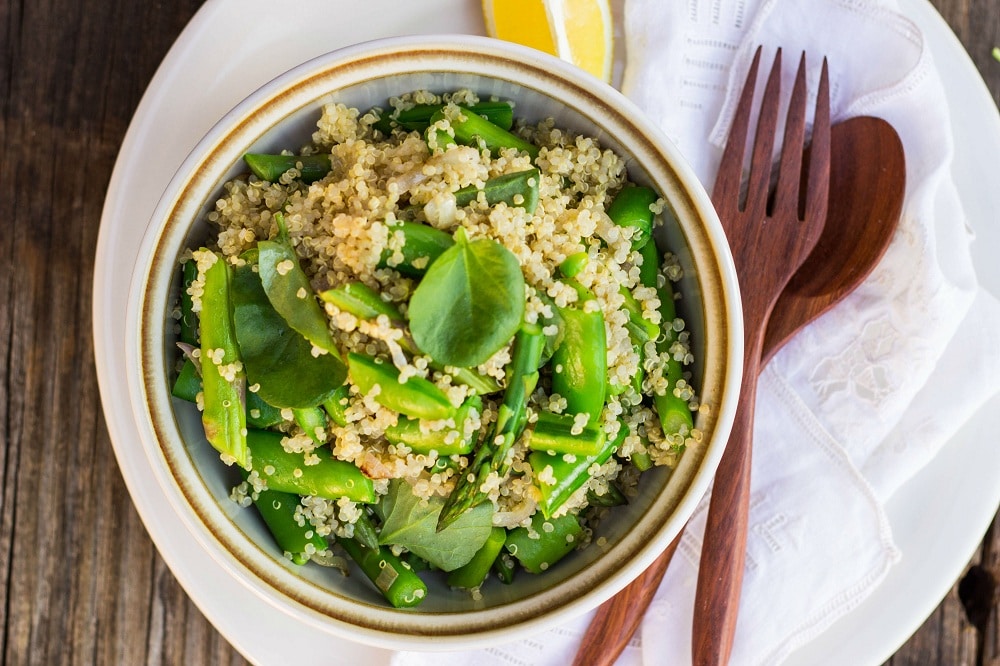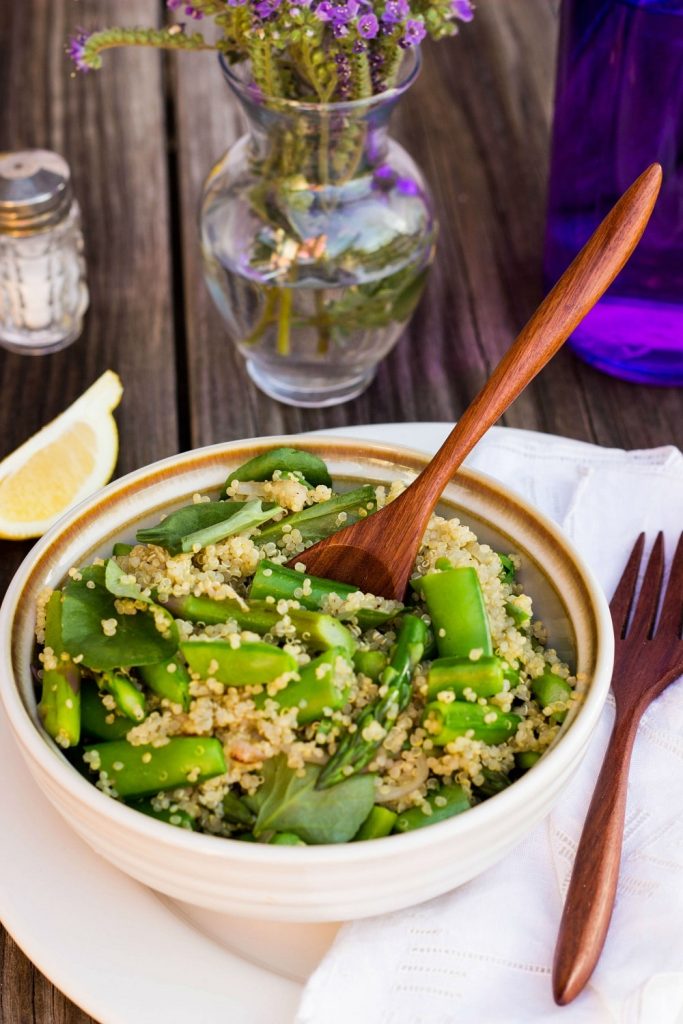 Cheeto's favorite spring hobby: bird watching.