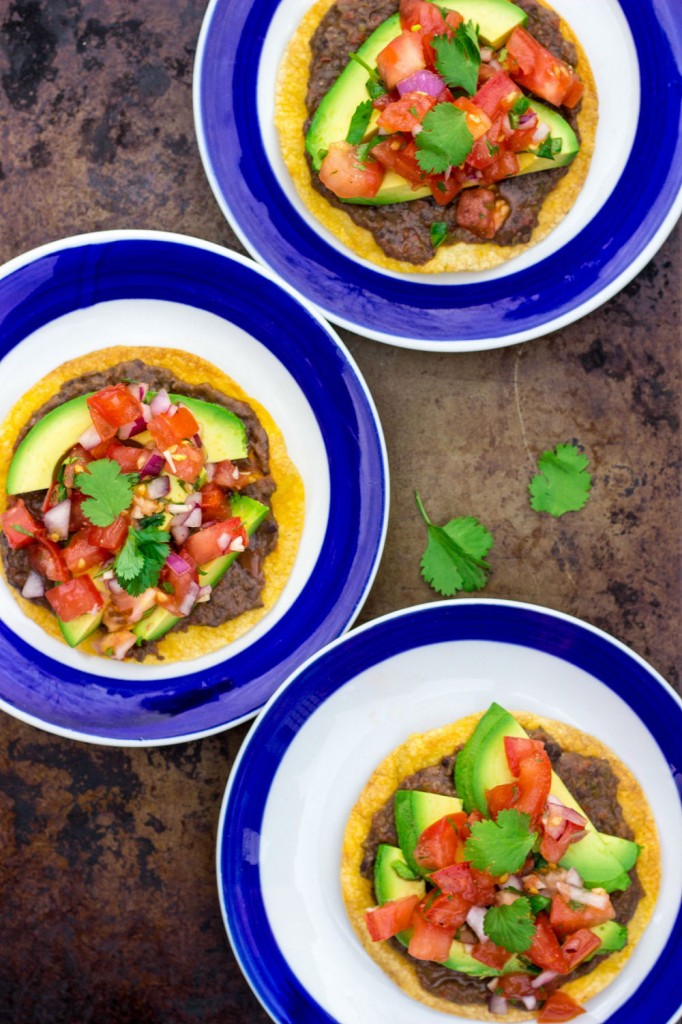 I am all about quick dinners, and you know what makes me love quick dinners even more? When they happen to be quick dinners that include corn tortillas, beans, tomatoes, and avocados. This recipe includes all four of those ingredients and I can get it on the table and into my mouth in about 20 minutes, which makes me one very, very happy girl!
As much as I love spending an entire afternoon cooking so that we can enjoy a lovely dinner, sometimes I just ain't got time for that. Do you know what I'm saying? Thankfully, it is still completely possible to enjoy a lovely dinner that only takes about 20 minutes. Sometimes, when I get home from my 8 hour work day, plus my hour long roundtrip commute, I'm exhausted. It takes what little energy I have left to throw some kibble in Cheeto's bowl, and the only reason I make myself do that right away is because if I don't, I'll never hear the end of it, literally.
You could probably cut it down to 10 minutes if you used canned refried beans and crispy tortillas in a bag, but If I did that I'm not sure I could get away with writing a recipe up for it, plus it wouldn't be nearly as fun to make! Also, if I make my own refried beans I can sneak a few extra vegetables in them to make up for the rice cakes and peanut butter I ate for lunch that day because I didn't wake up in time to make a proper lunch!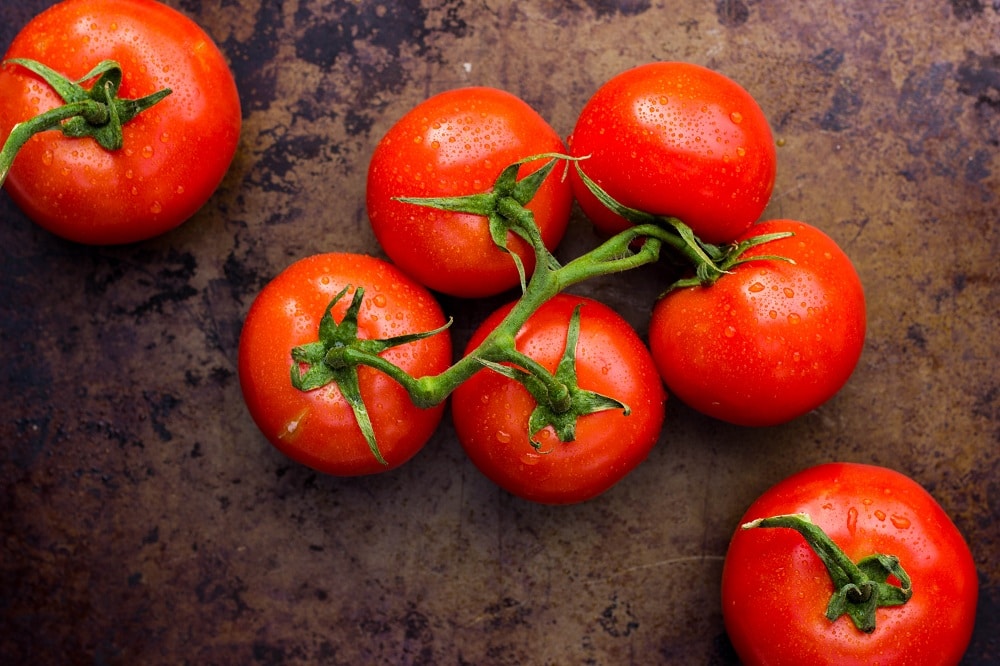 All of the components of this dish are so simple to make, but the combination is really delicious. For the pico, I chop tomatoes, jalapeno, red onion, cilantro, squeeze in some lime juice and season with spices.

Brush each side of the corn tortilla with a small amount of oil (you could probably actually skip the olive oil all together if you wanted to) and then throw in the heated oven for about ten minutes until nice and crispy.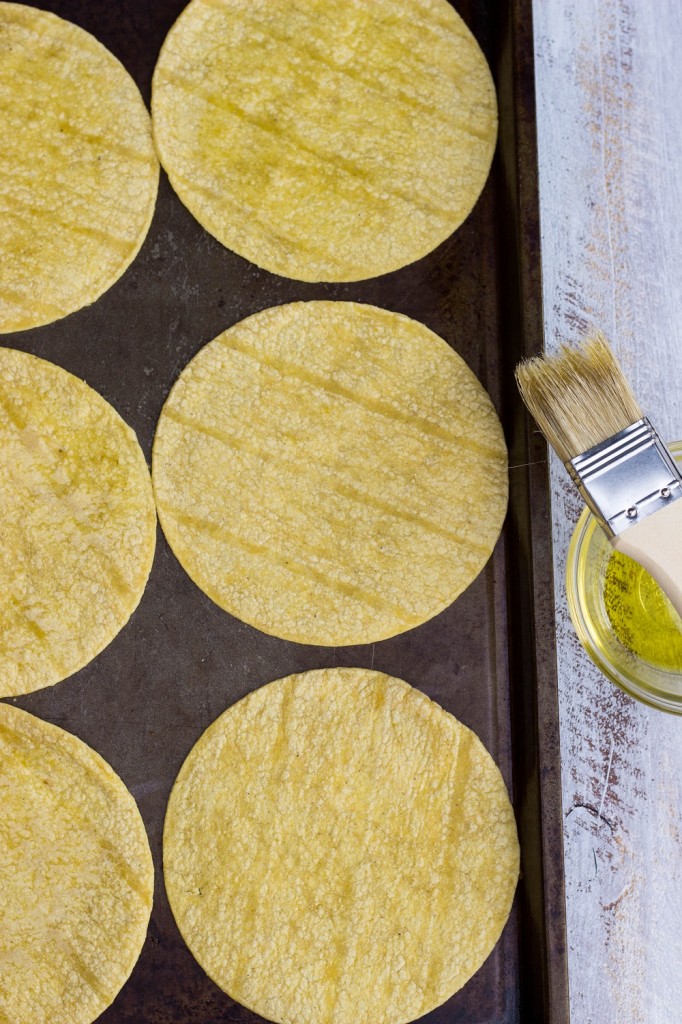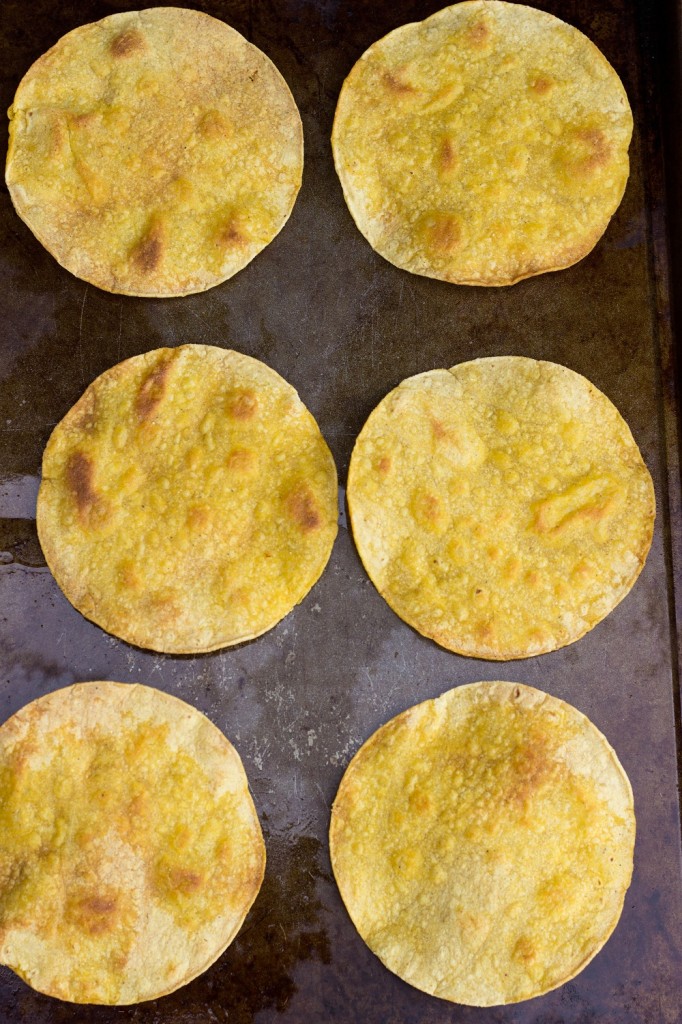 I just happened to pick out some interesting looking peppers at the grocery store! I'm not sure what is going on with that red pepper, but Eric pointed out that the green pepper looks like a yin yang, ha!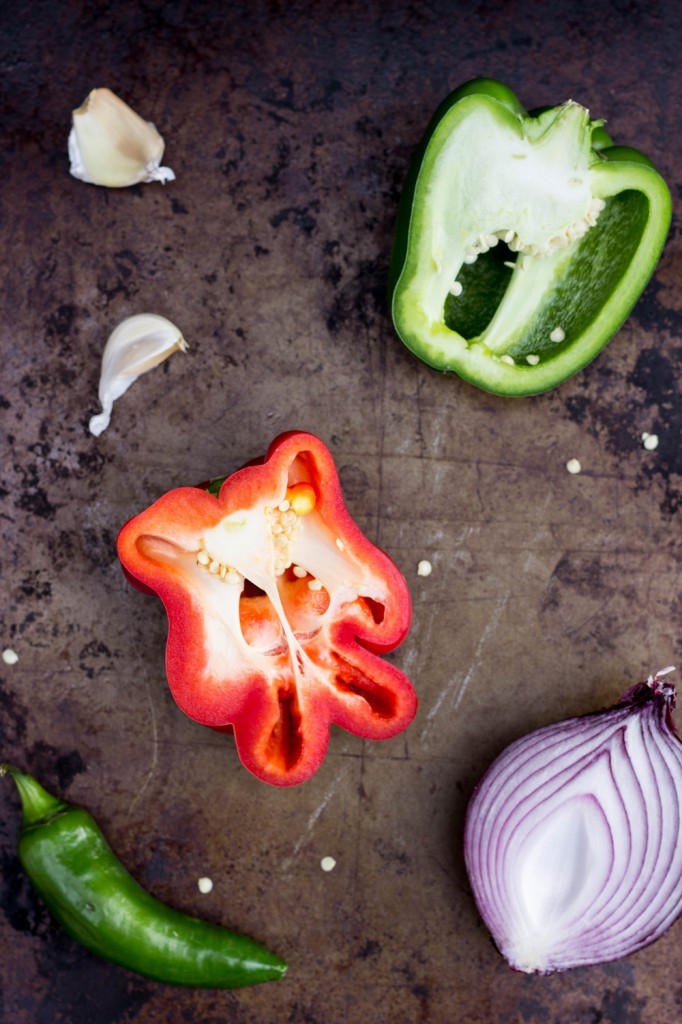 I flavored my black refried beans with red pepper, green pepper, jalapeno, red onion, and garlic. The red pepper does make them taste a little bit sweet, so if you aren't into that feel free to omit the red pepper and add more green pepper, or any other type of pepper you like. You can see that I'm a little bit of a wimp when it comes to heat by how little jalapeno I added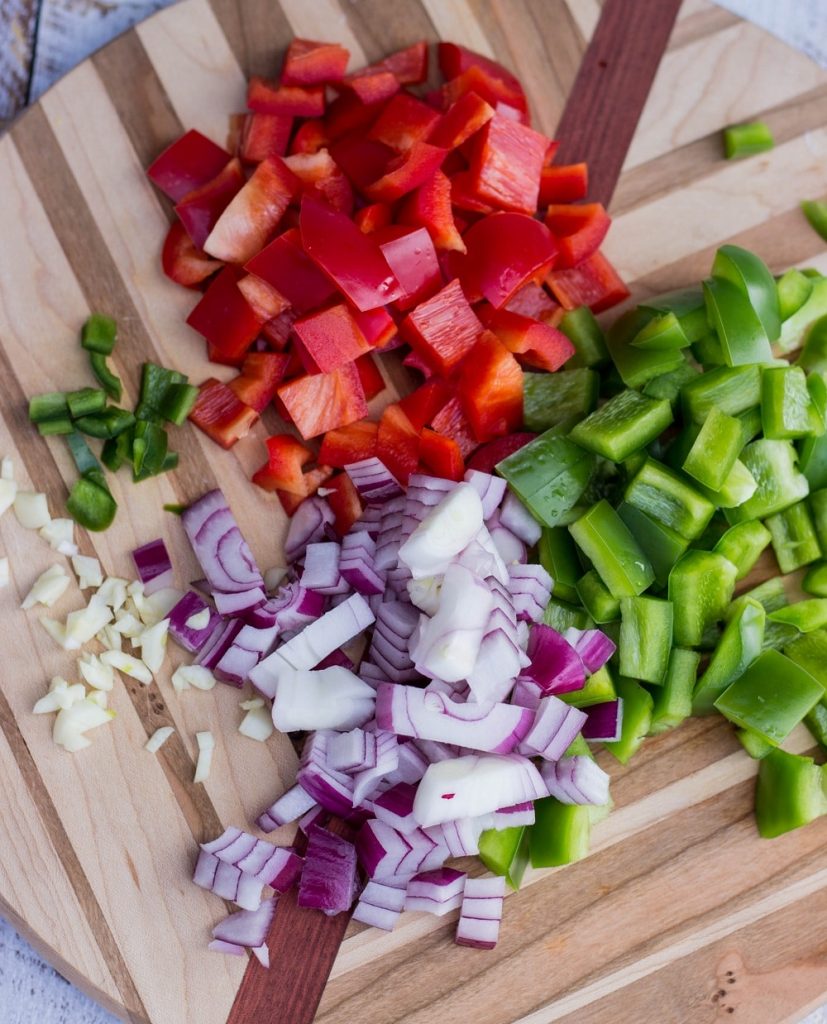 To make the refried beans, I sauteed the vegetables for a few minutes, added the black beans and spices and then I threw it all into a food processor and blended it up. I reserved a little bit of the bean juice from the can to thin it out a little bit. Make the refried beans as thin or thick as you like.
I couldn't possibly eat corn tortillas, beans, and pico without adding some avocado to it!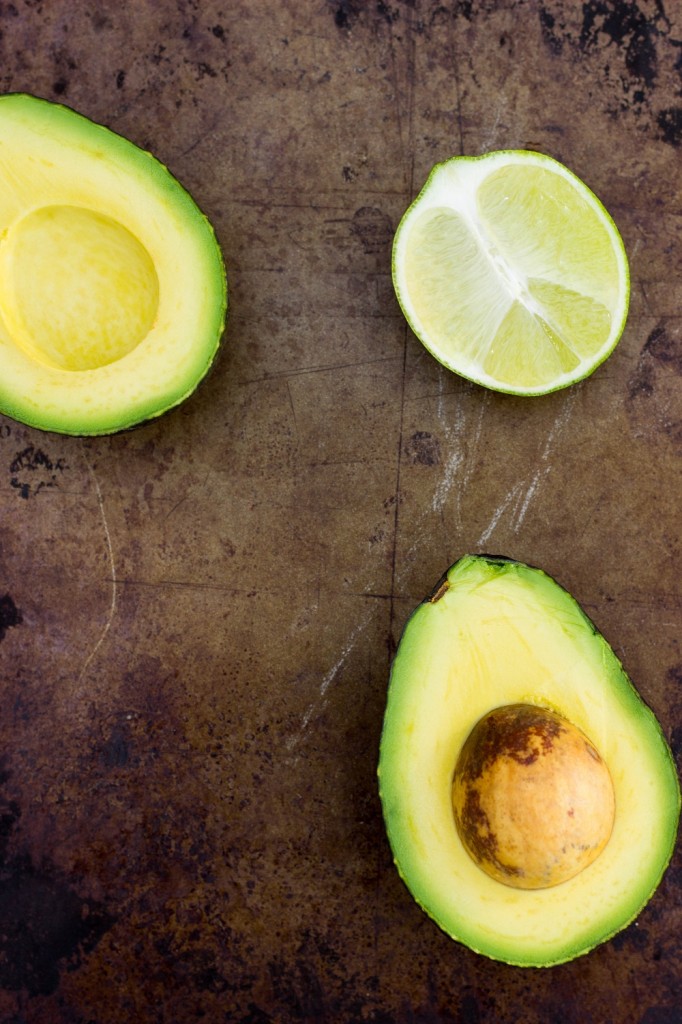 Assembly is just as easy as preperation, spread each crispy tortilla with beans, then top with avocado slices and pico de gallo. As Ina says, how easy is that?!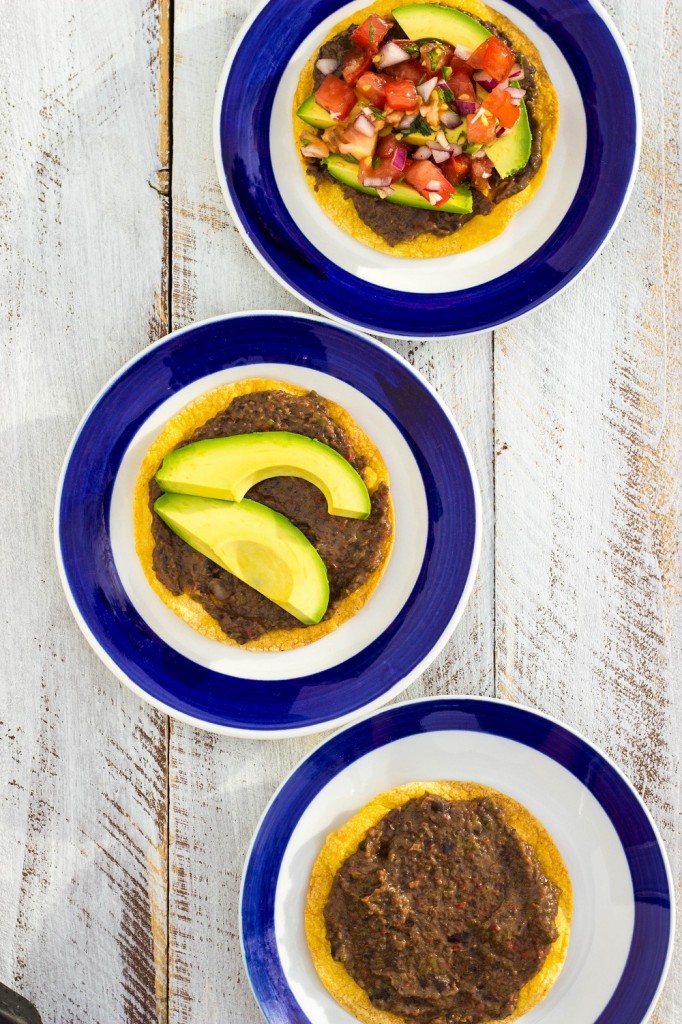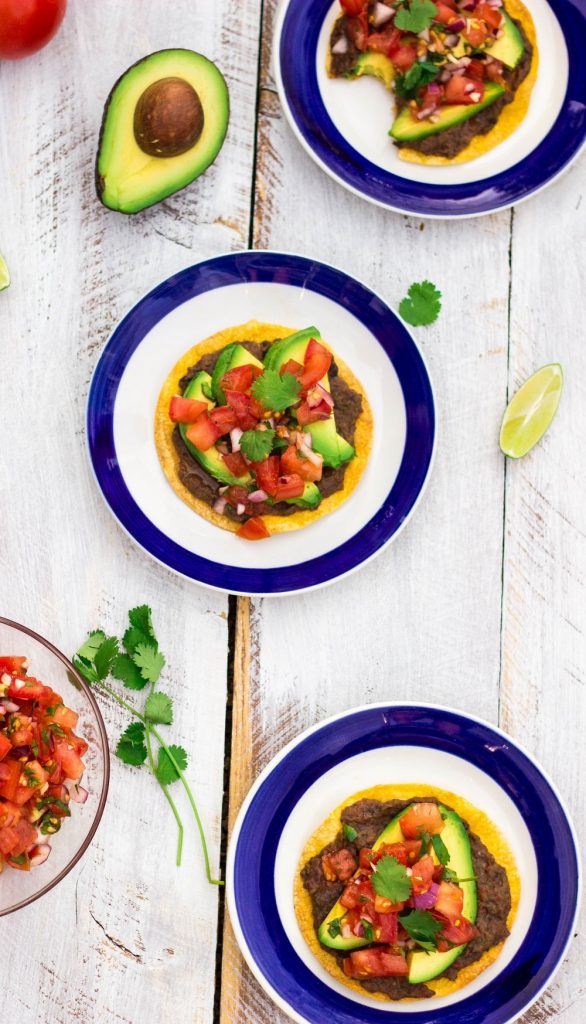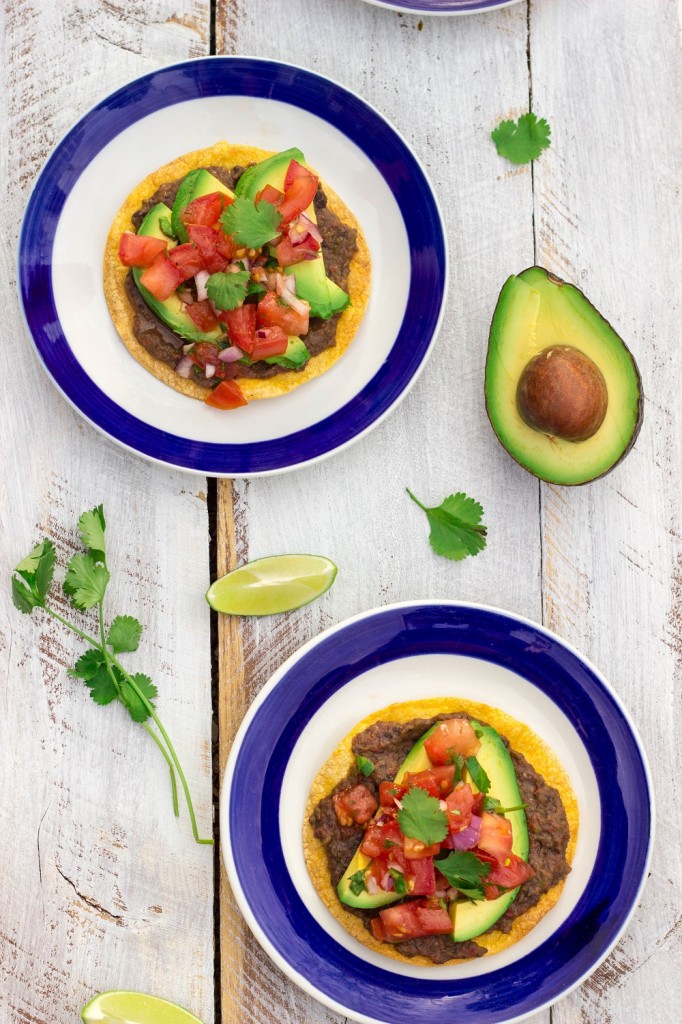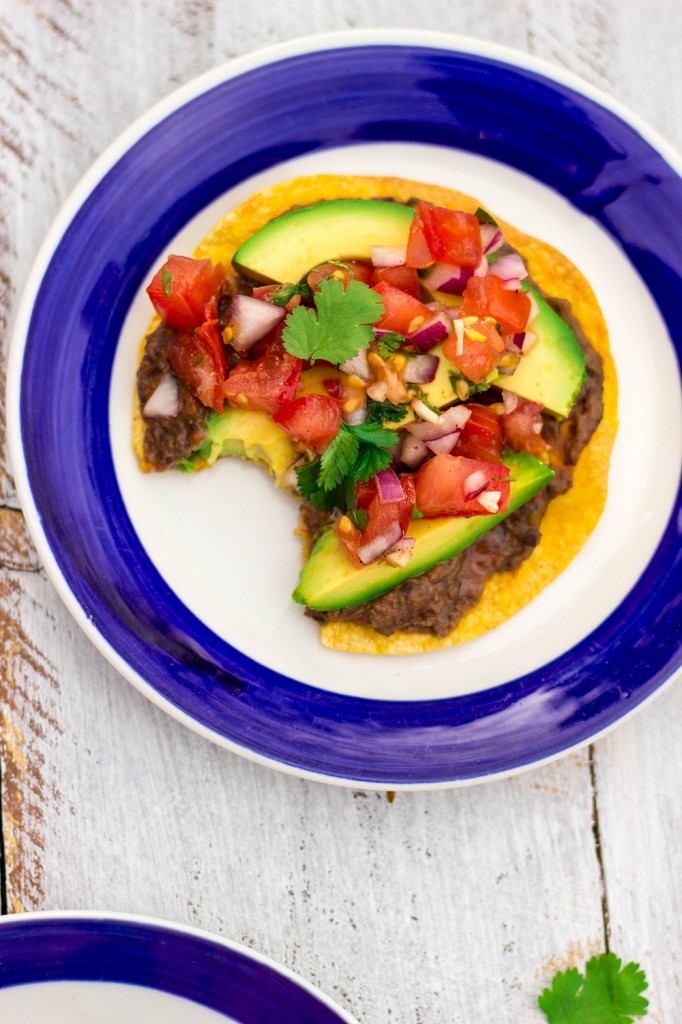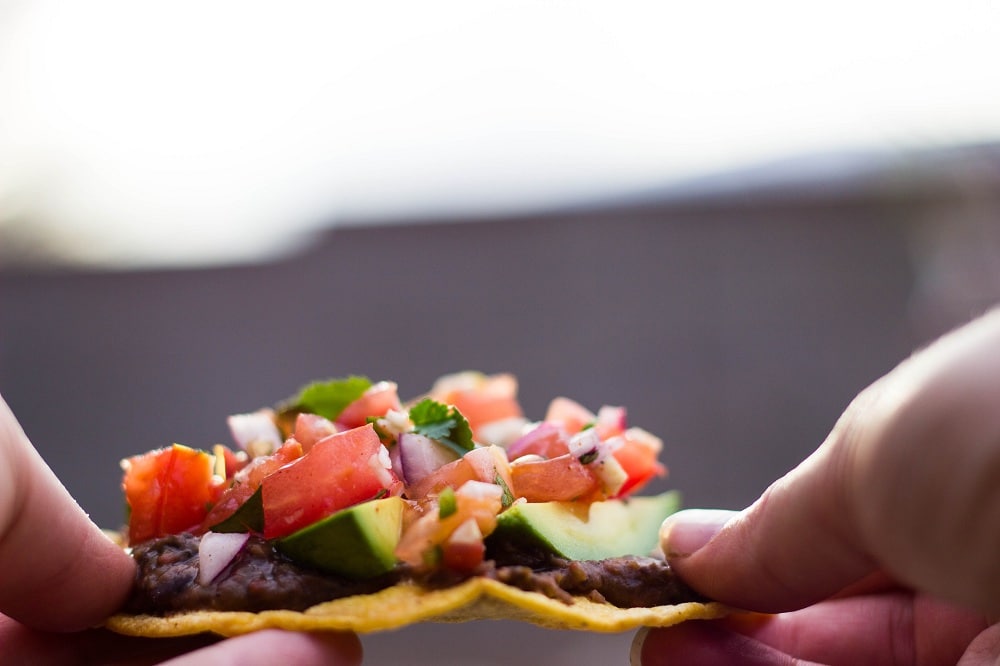 Cheeto thinks they are lip smacking good!