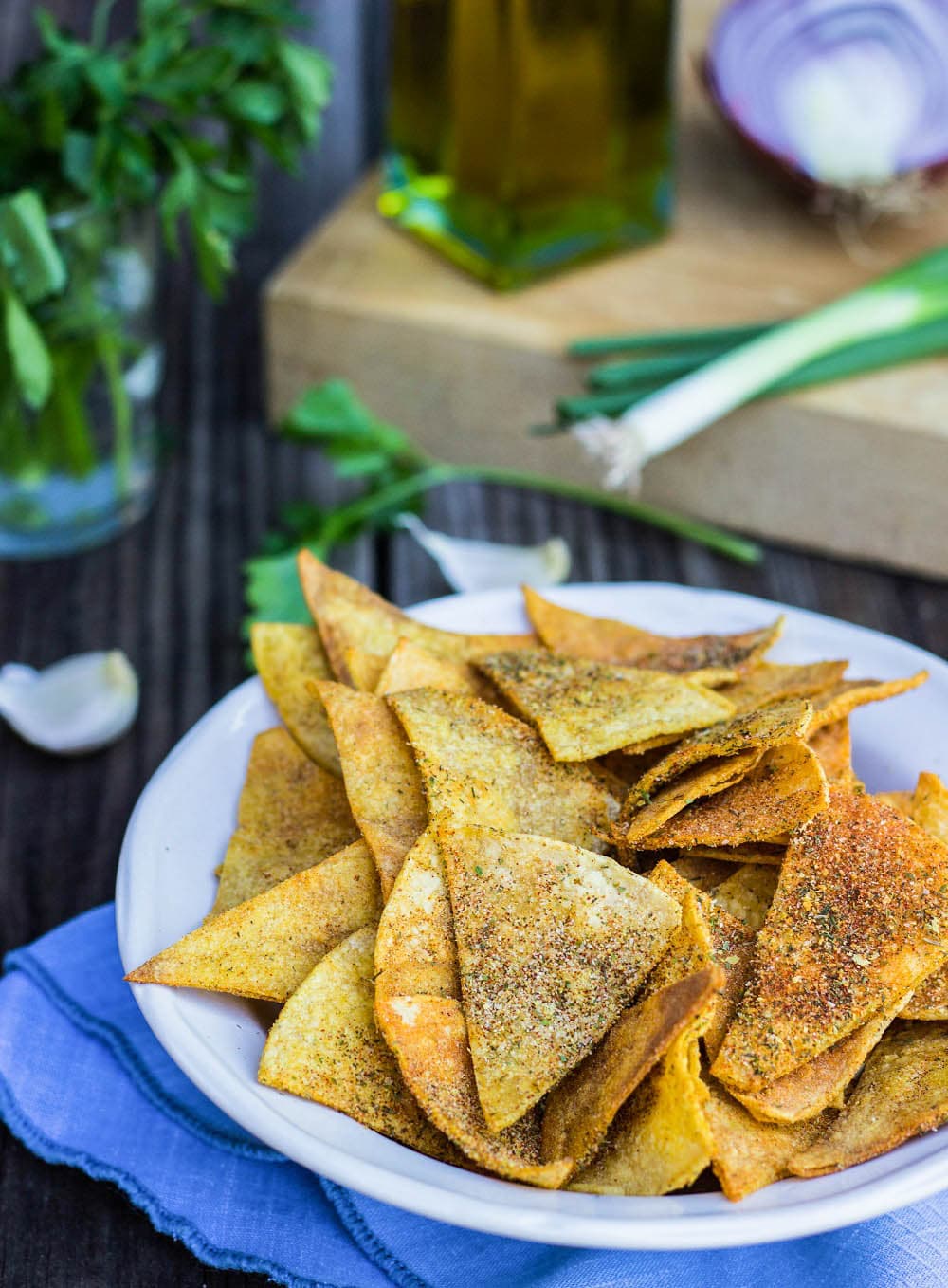 I really, really love chips.  In fact, that might be an understatement, the truth is that I'm a chip fanatic and I can't be trusted in a room alone with a bag of chips.  I actually think it has crossed over into the realm of chip addiction.  Whether they are veggie chips, potato chips, or plain old corn chips, as long as they are crunchy and salty I will devour them, so you better get our own bag.  I can't count the number of times my husband has said to me, "Are all the chips really gone?  Didn't we just buy that bag yesterday?".  Opps!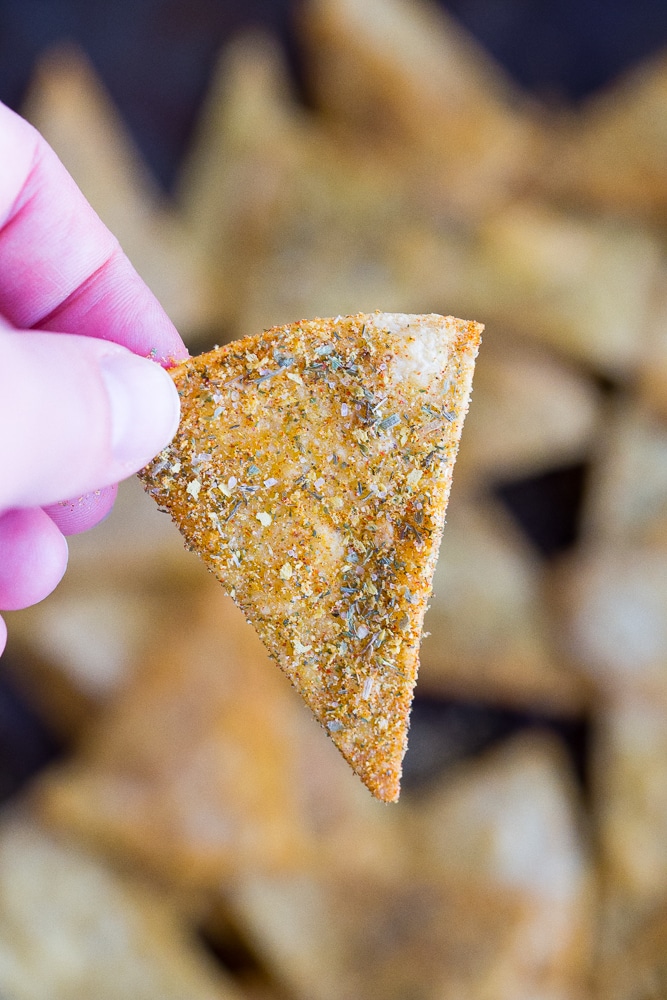 Growing up, my mother was pretty deep into health food and while I got my fill of corn chips and salsa, we never kept a stock of exciting chips in the house, like sour cream and onion potato chips or nacho cheese Doritos.  It's not that I was denied them completely, but when I did get them it was considered a treat.  I don't know about you, but when I am denied something for so long and I finally get to indulge in it, I go all out.  A year ago, I tried the Paleo diet for about 1 week before it ended with me in a pile of pizza and ice cream.  So, naturally when I did get the chance to eat exciting chips, like cool ranch Doritos, I would eat the entire bag and then lick my fingers clean.
My version contains corn tortillas, olive oil, and 8 different herbs and spices, most of which you probably already have in your cupboard, and in my opinion they taste pretty darn close to the originals!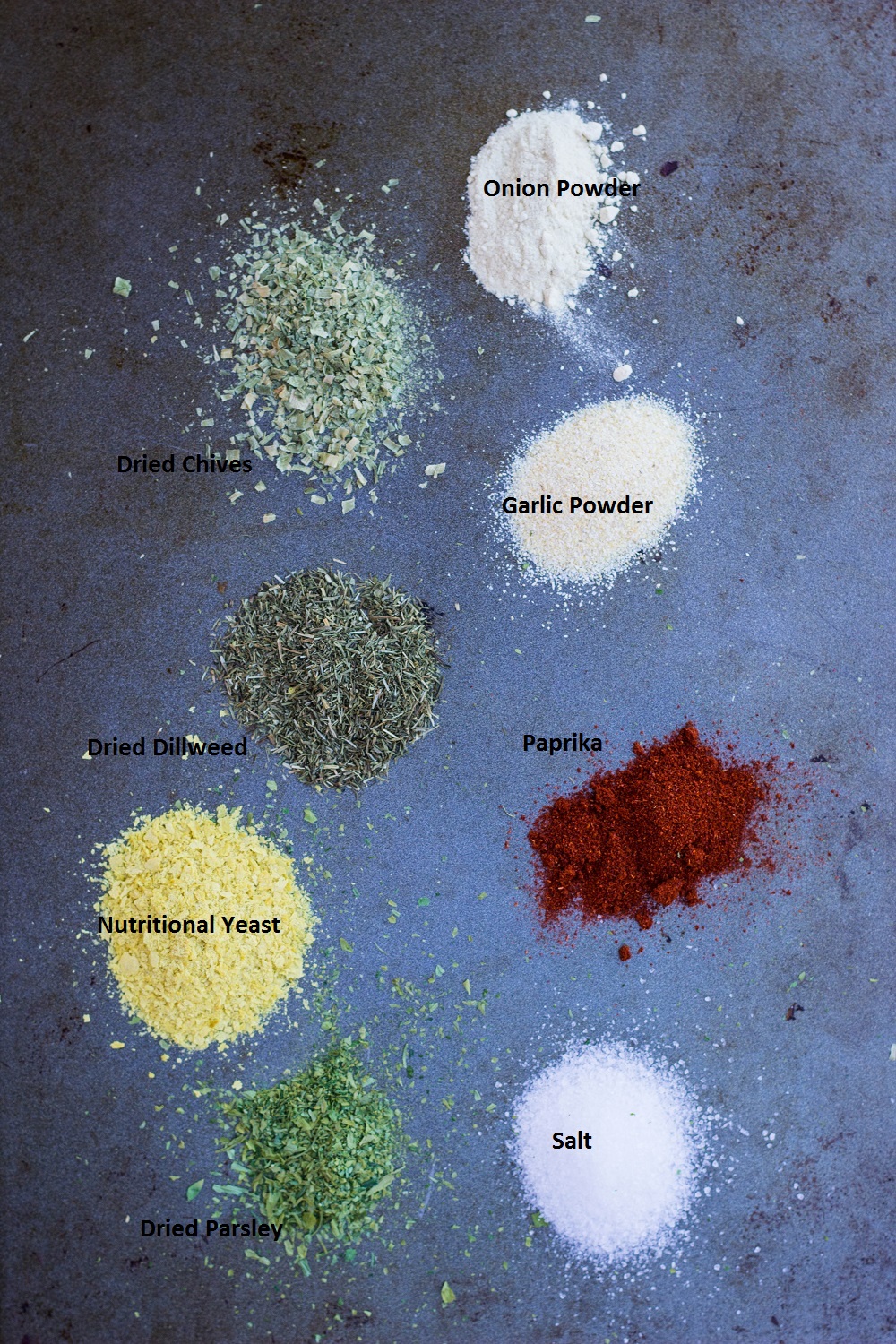 These days I survive mostly on corn chips dipped in guacamole or salsa, but today I was really craving some good old fashioned Doritos.  While I do love a classic Nacho Cheese Dorito, spring is in the air and I wanted something with a little more zing to it, so I decided on Cool Ranch Doritos.  I convinced myself that if i made them at home, from scratch, it would be ok for me to eat all of them without feeling any guilt.  I started by googling the list of ingredients in Cool Ranch Doritos.  There were a few ingredients that I would expect to be in them and that I have included in my version; onion powder, garlic powder, and salt.  Then there were a few other ingredients that the store bought ones contained that my homemade version will definitely not contain, such as; red 40, corn syrup solids, and blue 1.
When I eat chips, I do this thing that drives my husband crazy.  I look into the bag and inspect each chip to make sure I am getting one with lots of seasoning on it.  Does anyone else ever do that or am I completely weird?!  I think I just found the best chip!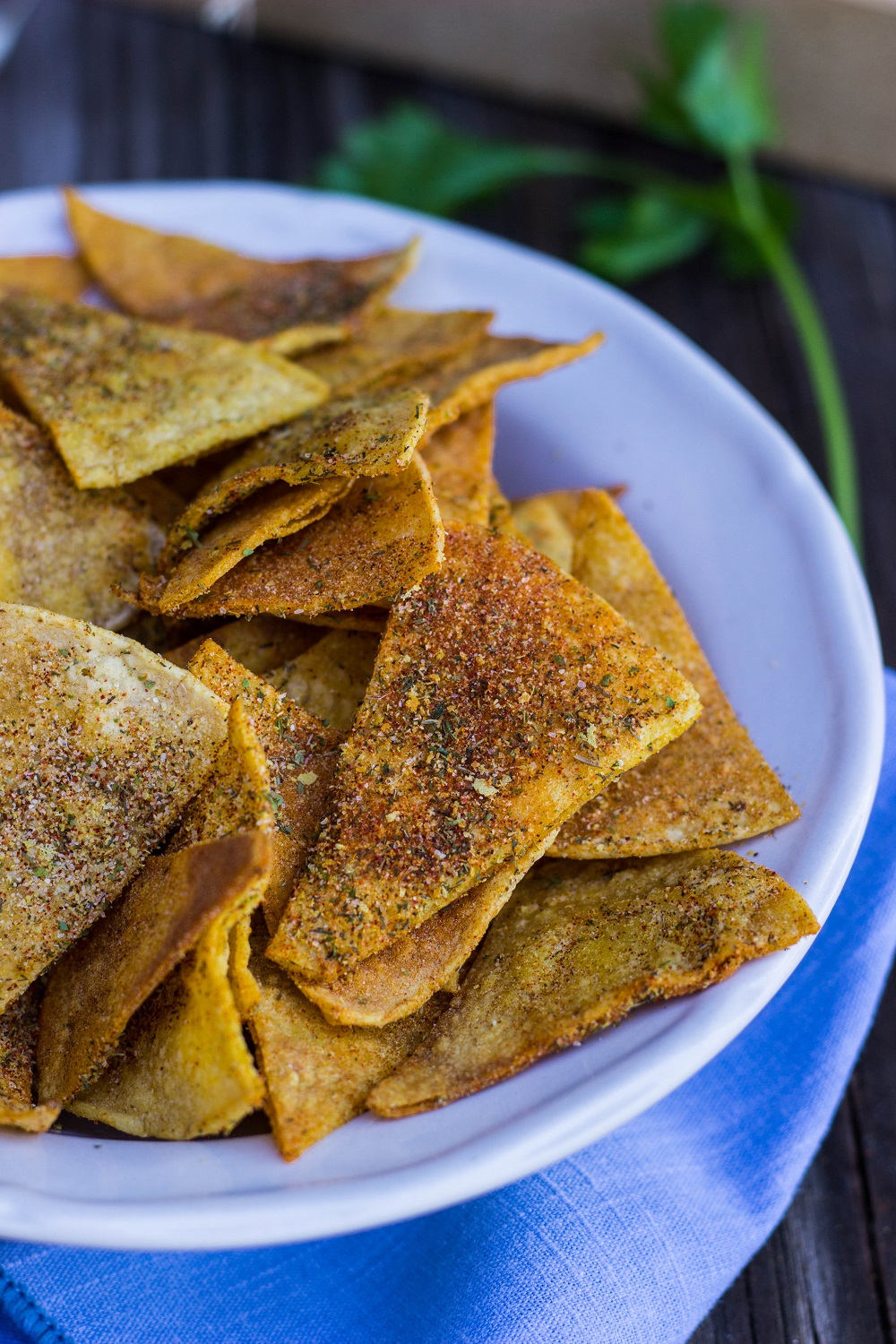 See you later!