Raise your hand if you love pickles!  I love pickles so much that in middle school a friend and I declared (unfortunately I can't remember exactly which day) a certain day, National Pickle Day.  Since I can't quite remember which day that was, I make sure to eat pickles all the time.
I always think of pickles as being a low fat, healthy snack, but most store bought pickles can have a ton of sodium in them.  For that reason, a few years ago I decided to make my own pickles.  Aside from all the cucumber scrubbing, they were really easy to make and much better than any store bought pickle I had ever tasted.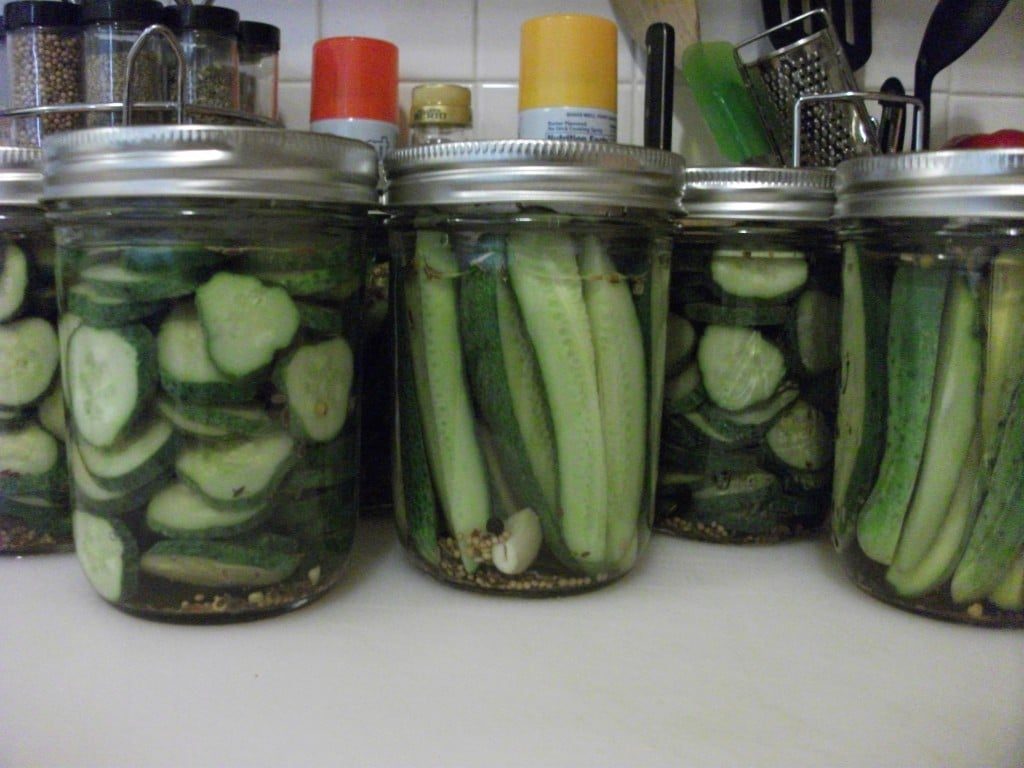 I just planted some pickling cucumbers in my garden, so (fingers crossed that the neighborhood cat doesn't dig them up) hopefully in a few months I'll be working on another batch of homemade pickles!  
My love of pickles brings me to this recipe.  I took two components from other recipes that I had read about and put them together in this one dish, and if you are a pickle fan, like me, you will love it!
A few years ago, I was watching the Food Network  and Anne Burrell was making lamb burgers with pickled feta.  I'm not a lamb eater, but I have not been able to stop thinking about the idea of pickled feta ever since.  For some reason it just makes perfect sense to me.  When I looked up the recipe, there were like 100 ingredients in it, most of which I didn't already have on hand in my kitchen.  I remembered a friend telling me about this awesome salad from Smitten Kitchen, and he said that the pickled onions were to die for.  Deb's pickling recipe sounded really easy and delicious, and it worked really well with the feta.
The other component of this dish is the grilled cucumbers.  Up until a few days ago, I had only ever eaten cucumbers in their raw form.  And, honestly, when I opened up my copy of Food & Wine magazine a few weeks ago and saw this grilled cucumber recipe, I might have turned my nose up a little.  Then, a few days went by and I still couldn't stop thinking about it, so I made it and now I'm kinda obsessed with them.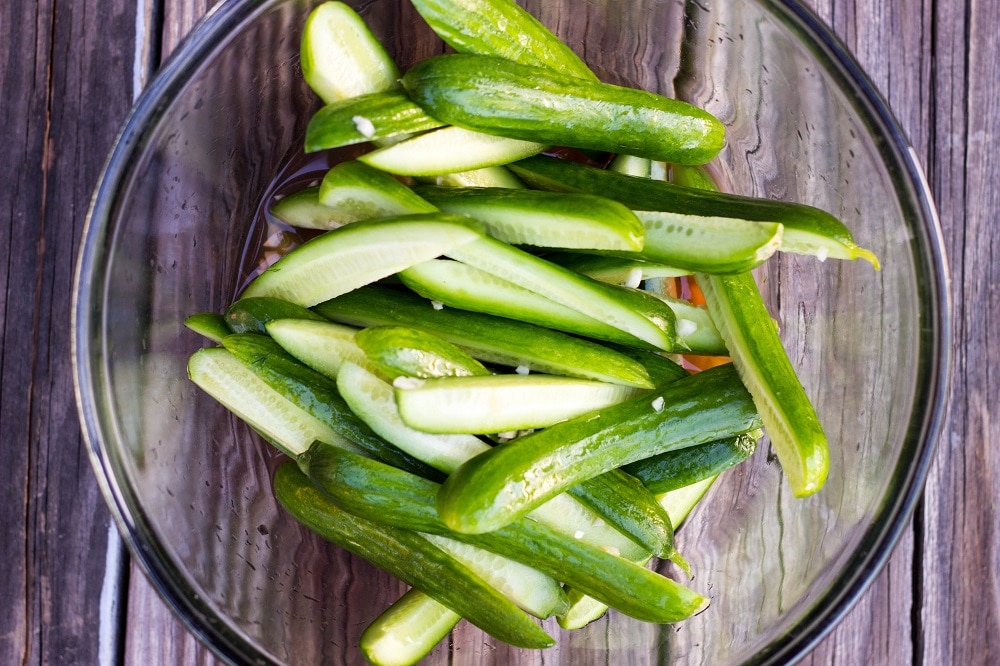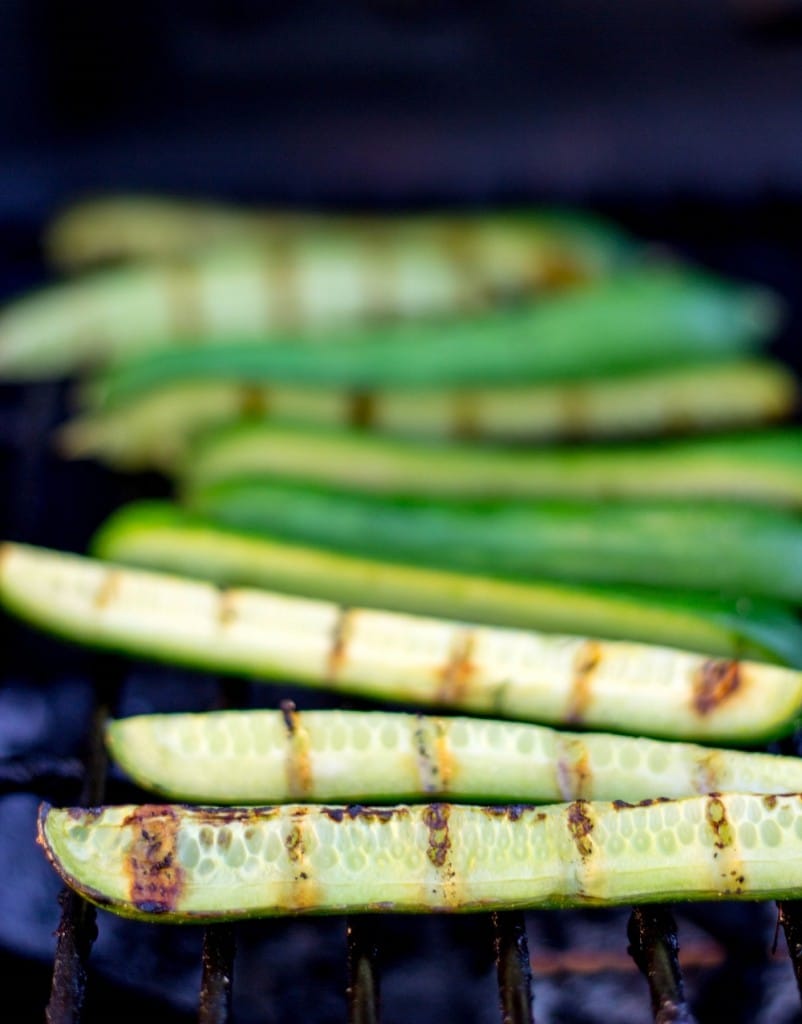 The grilled cucumbers marinated in vinegar go so well with the pickled feta dip, it is kinda like pickles on pickles and who doesn't like that?  The pickled feta dip is my new addiction and when the cucumbers were all gone, I found myself scouring the kitchen looking for other foods that I could dip into it.  And, let me tell you, it is good on everything!  My new motto is: "We can pickle dip that", (any Portlandia fans out there?!)  Also, who doesn't love baby vegetables?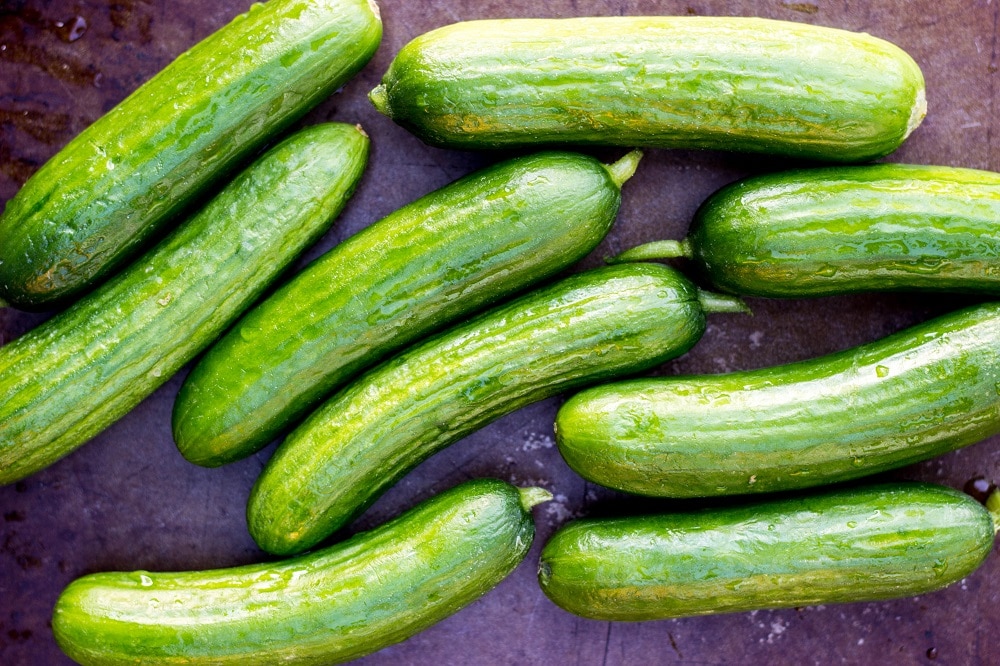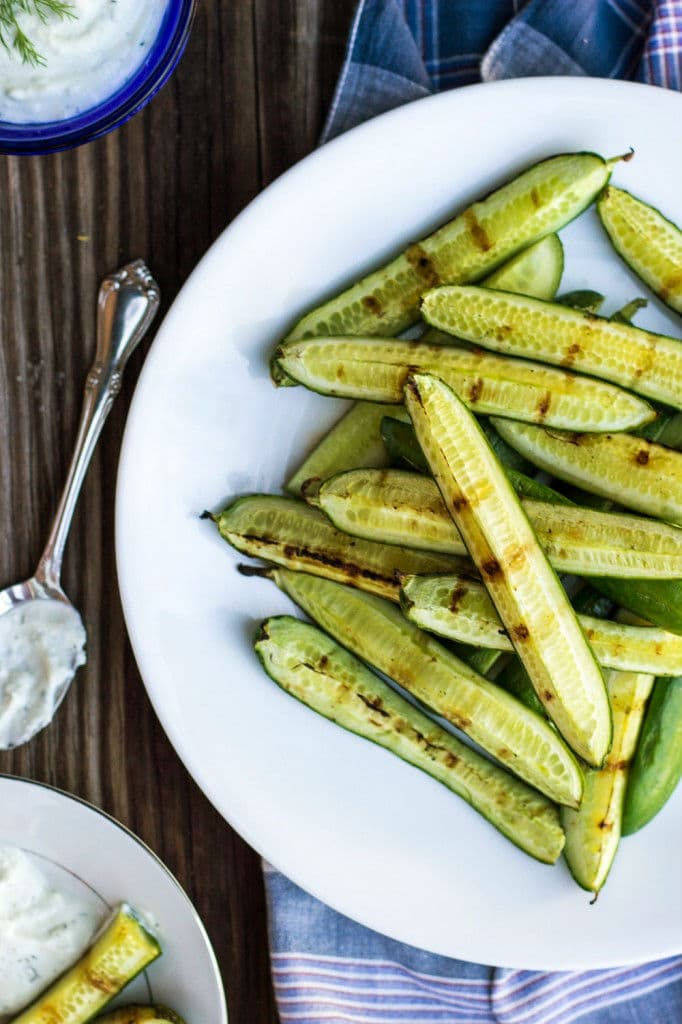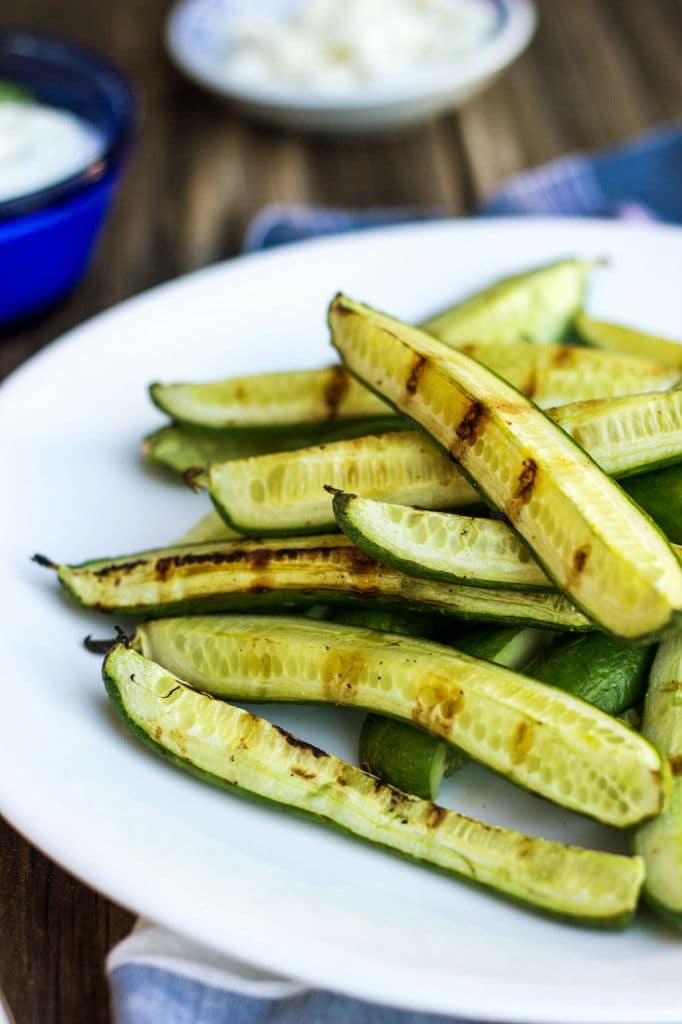 And, yes, in case you were wondering, we can pickle dip Cheeto too!