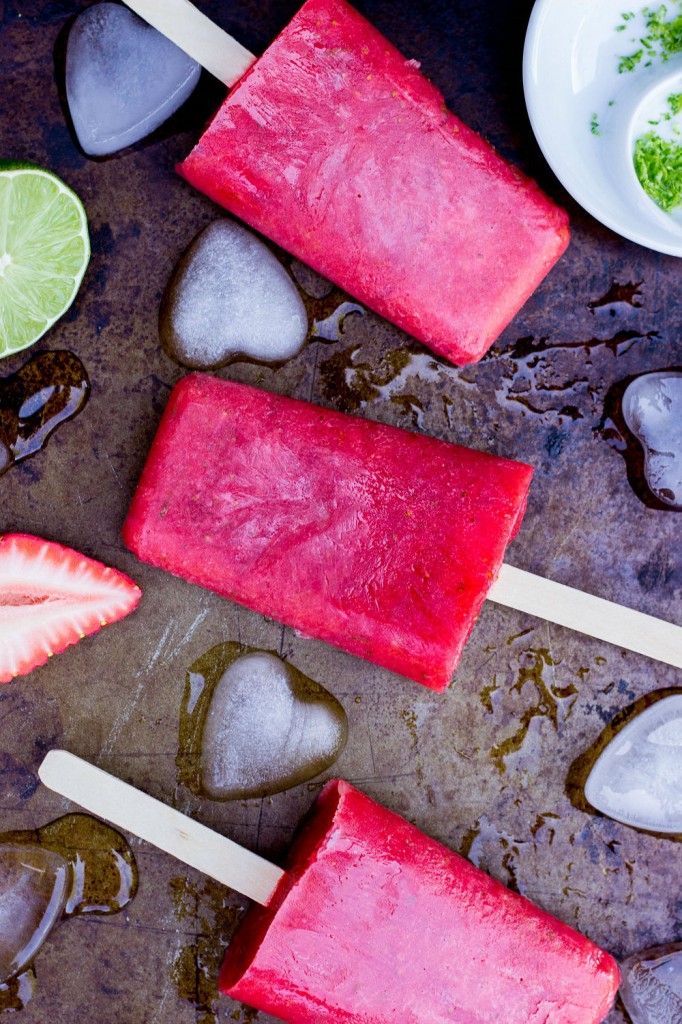 In Montana there was a really great farmer's market that we used to go to every weekend.  The first time we went, there was this little booth that sold a bunch of tasty looking baked good.  My husband went right over to the booth and instead of picking out something like their chocolate chip cookies or their doughnuts, he went straight for the rhubarb bars.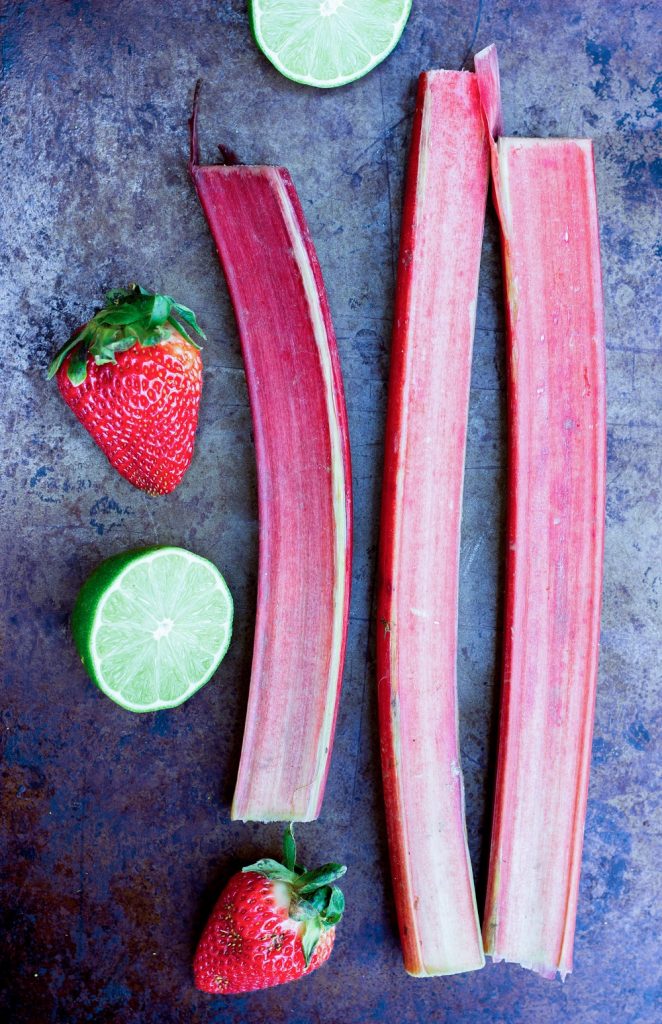 This really surprised me for a few reasons, 1. he can be pretty picky and I, never in a million years, would have guessed that he liked rhubarb, and 2. I didn't even know if I liked rhubarb and it is rare that he has tried a fruit or vegetable that I have never even tried!  He bought one of the bars and we sat down on the grass and ate it.  And let me tell you, it was SO good!  The crumble was soft and buttery, just the way I like it, and the filling was tart and sweet, but not coyingly sweet.  It was perfect, and to make sure that there was no fighting over who got the last bite, we bought another one to enjoy on the grass and one to take home with us.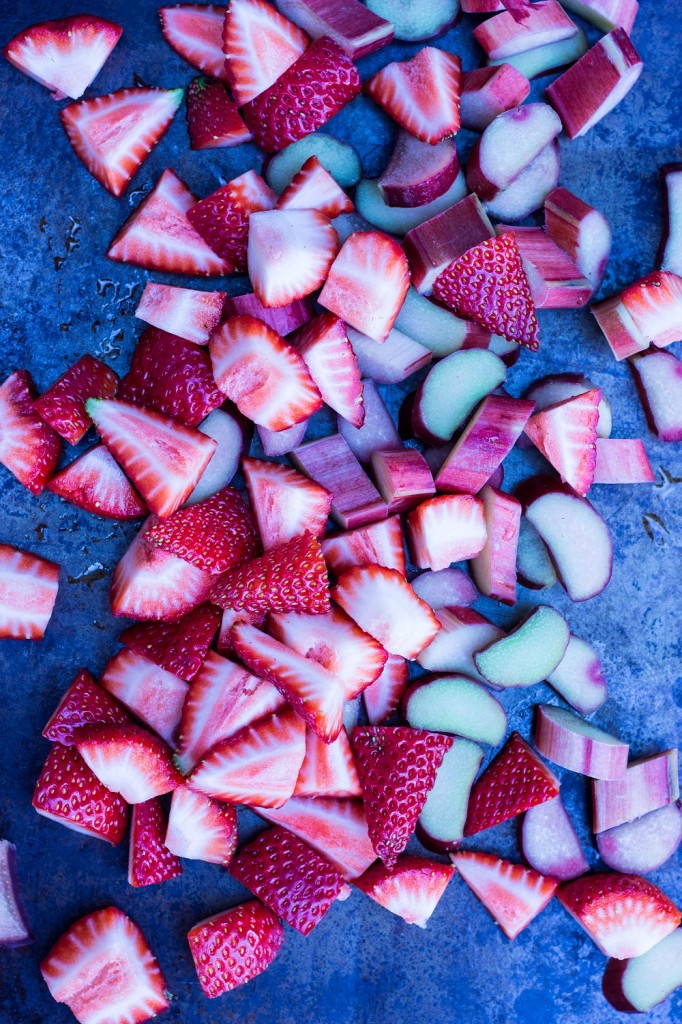 Needless to say, we went back to that baked goods stand every weekend until rhubarb season was over.  Up until recently I had never cooked with rhubarb before.  Something about it kind of freaked me out, considering I am probably one of the biggest hypochondriacs you will ever meet, it was probably the fact that the leaves are poisonous.  I'm not sure what happens if you ingest them, but in my book, poison=bad.  But, when you go to the store you will notice that rhubarb is always sold just as stalks, sans the leaves, so really you have nothing to worry about.  But if you are like me, you will google if rhubarb is poisonous about ten times before you get up the courage to buy it.
Simmer the fruit and sugar mixture for about 20 minutes until the fruit breaks down.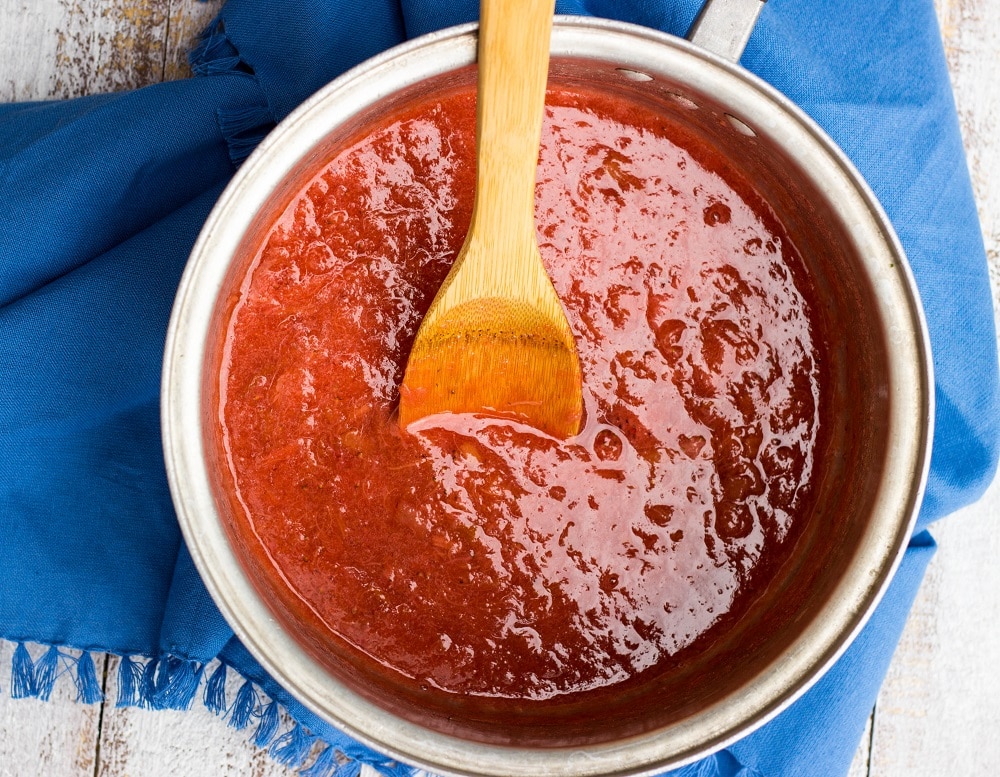 Let cool, add the lime zest, and pour into the popsicle molds.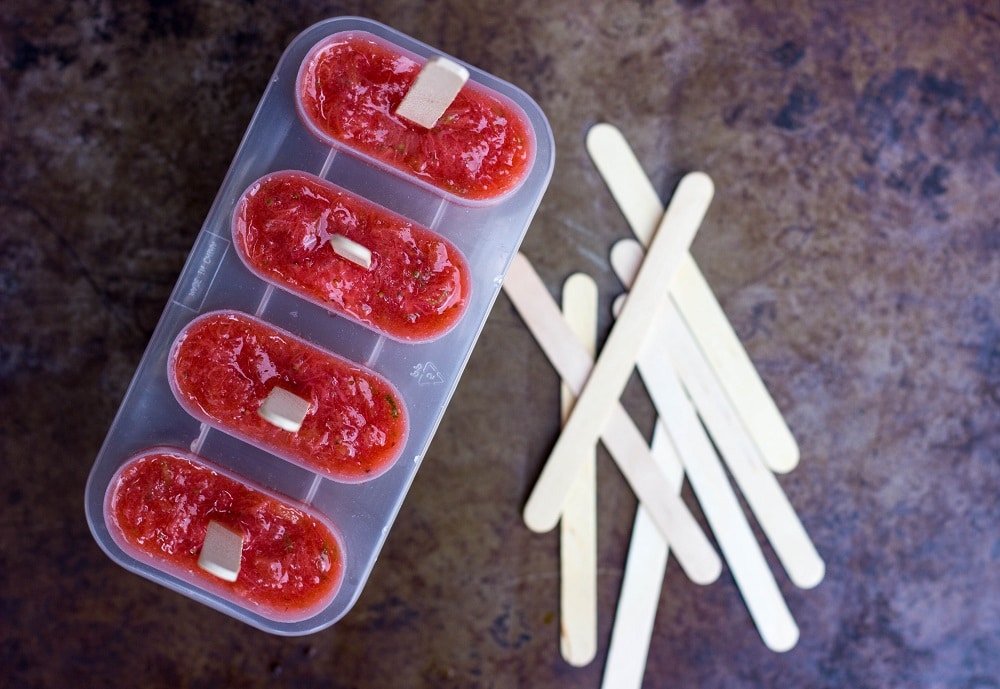 Eric and I just celebrated our two year wedding anniversary and I wanted to make something special for it.  While popsicles might not be the first thing that pops (no pun intended) into your head when you think of a special occasion dessert, they seemed pretty appropriate to me because after the rhubarb bar incident, I always think of Eric when I see rhubarb, and it is getting really hot here (high of 95 this weekend!) so they seemed like the perfect anniversary treat!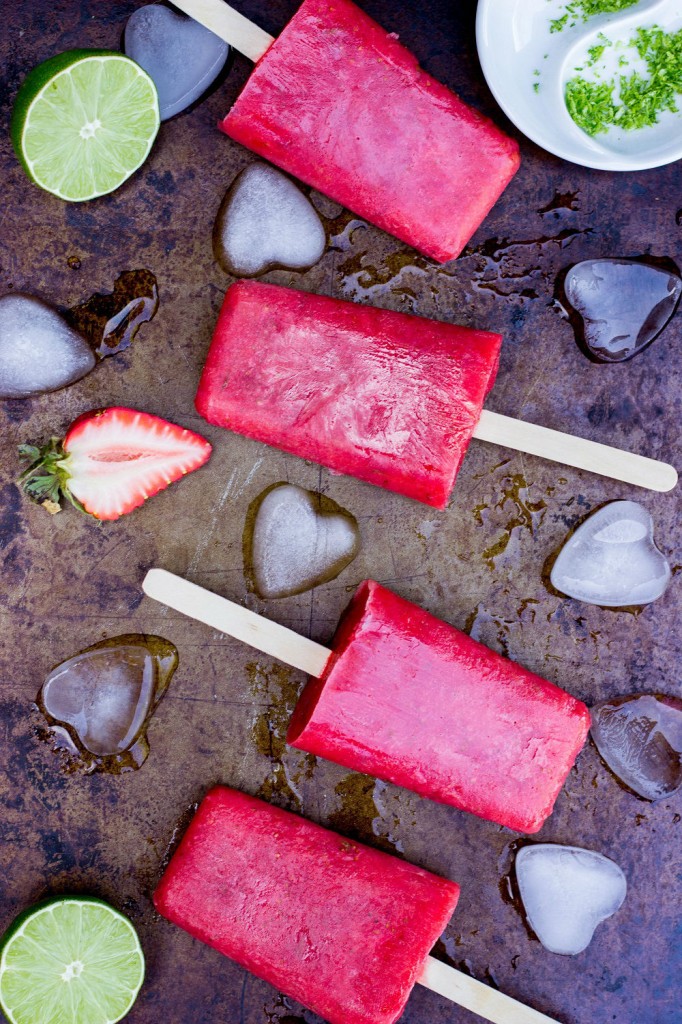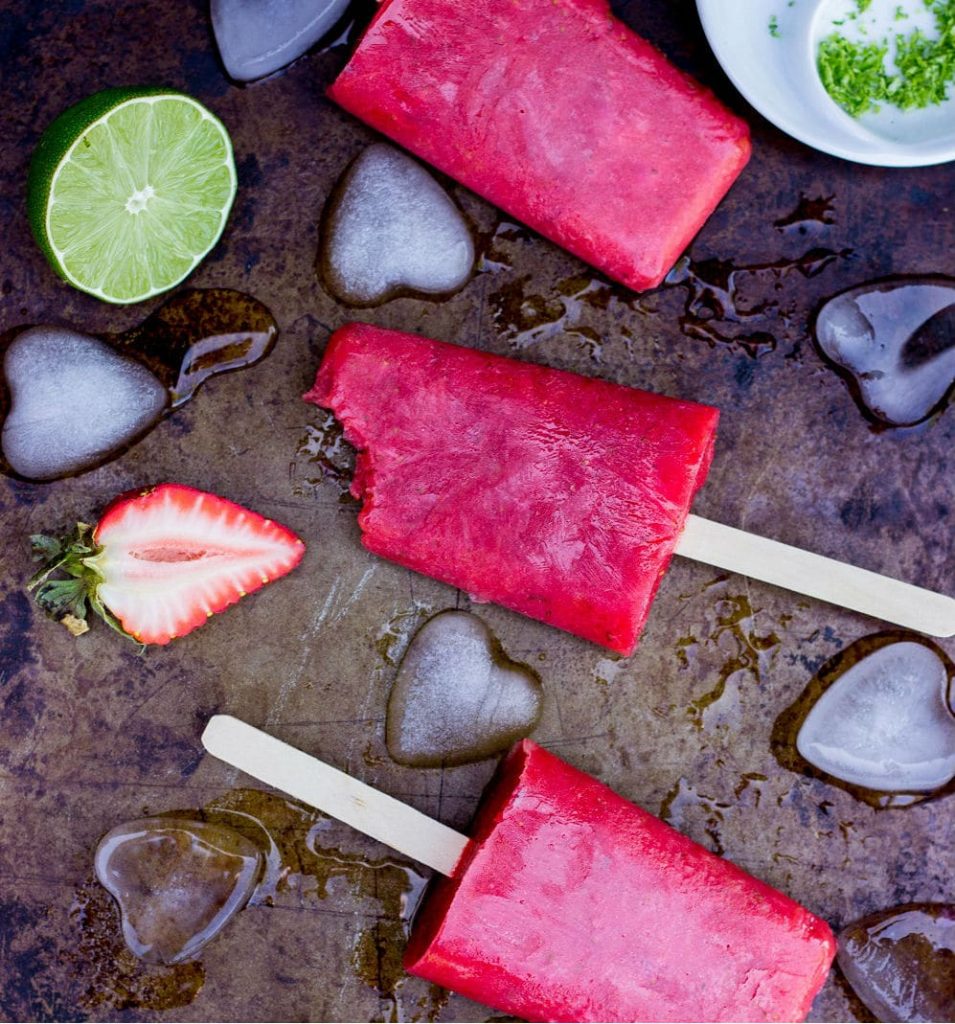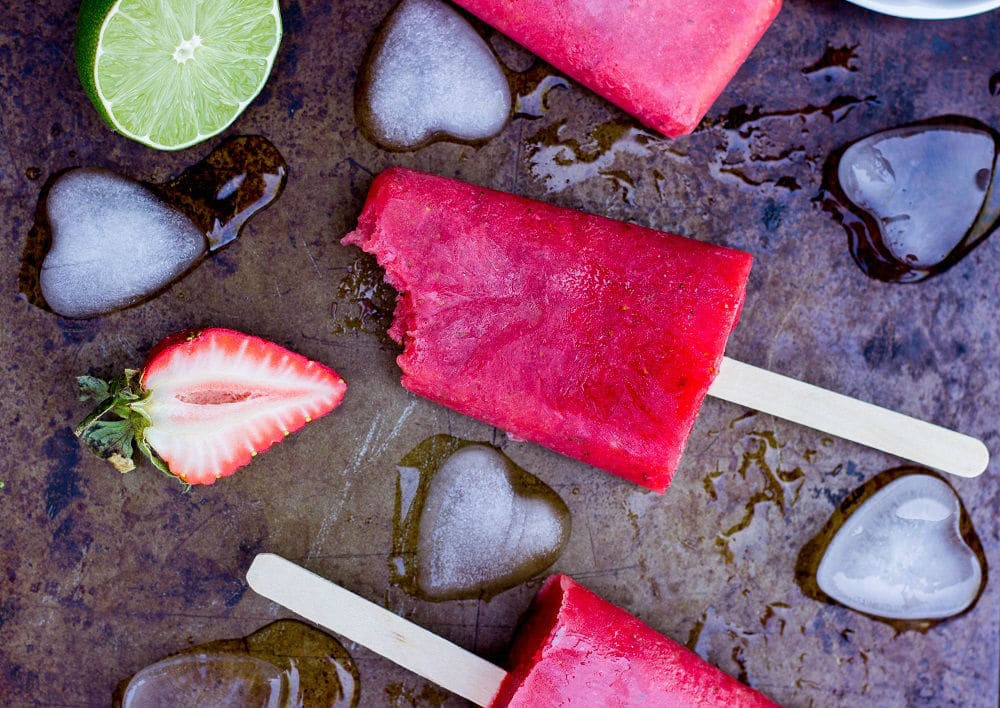 Our wedding cake topper