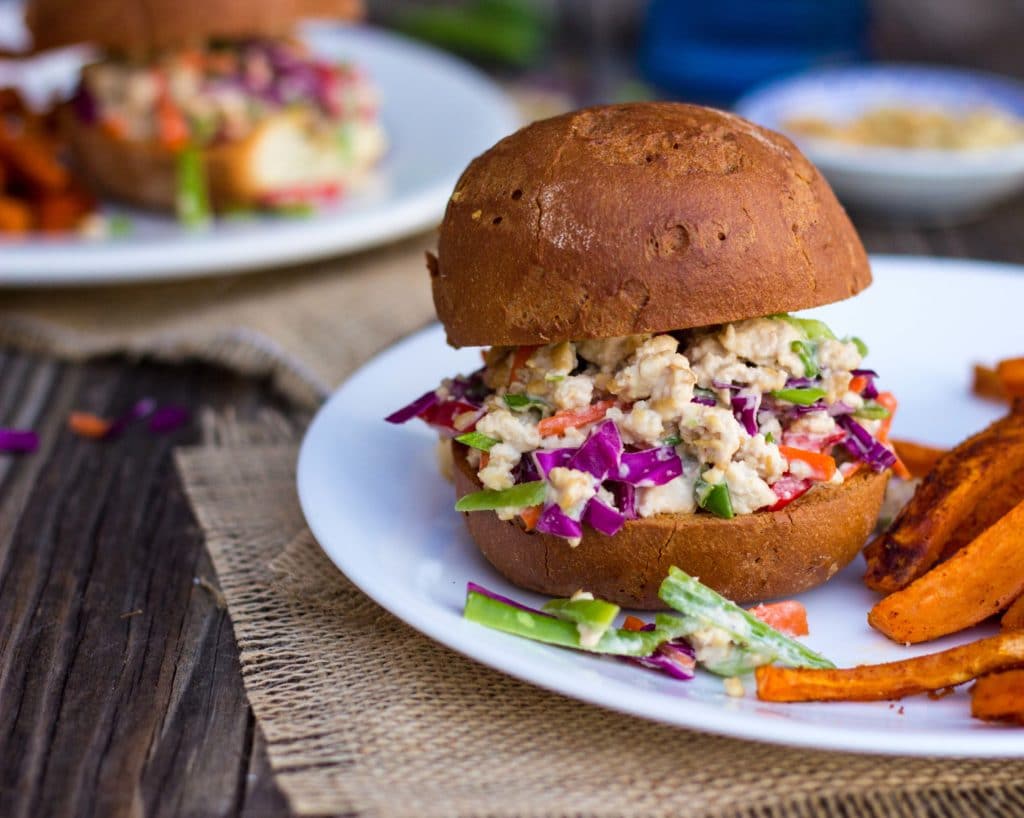 I'm embarrassed to admit that this the first Asian style dish that I have ever made from scratch.  I love Asian food, but the thought of making it myself has always scared me a little bit.  I was convinced that I would need to go to a specialty store and buy tons of ingredients that I would never use again.
Then I read my good friend Allison's (from Clean Wellness) Peanut Cole Slaw recipe on Mind Body Green.  It sounded so delicious and I was surprised that I actually already had most of the ingredients in my kitchen.  The only ingredient that I had to hunt down was the miso.  Long story short, if you are unfamiliar with miso, as I was, you will find it in the refrigerator section, not the Asian foods dry section!  You will also find that it is so good and you want to put it in everything!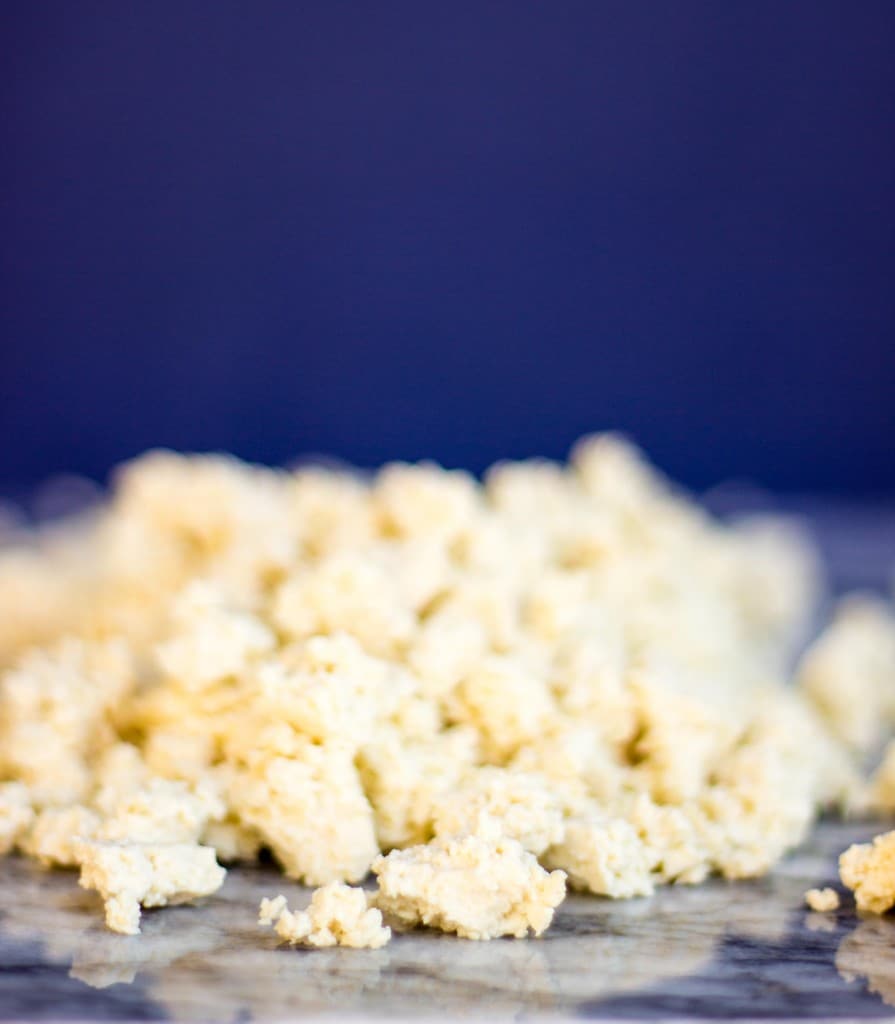 I finally decided that I wanted to make tofu salad sandwiches to enjoy with this dressing.  I know it might sound kinda strange, but it was so good.  And, this recipe would also work really well if you wanted to use chicken in place of the tofu.  It is kind of like a sloppy joe, but with tofu, creamy peanut sauce, and vegetables!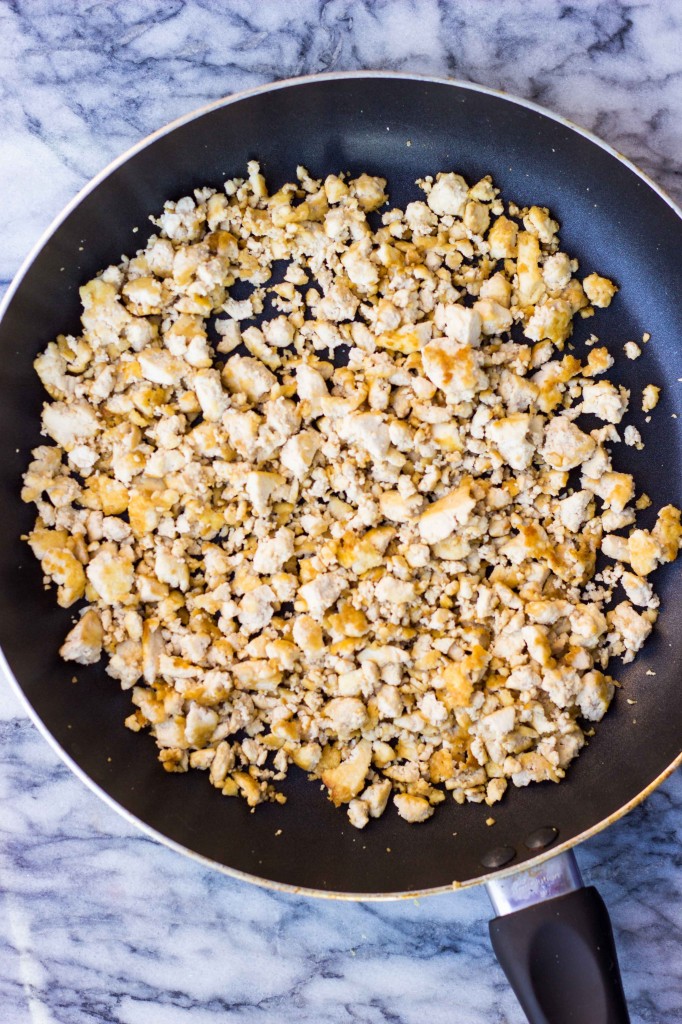 Immediately after I made these sandwiches, I started to think of all the other ways this tofu salad could be enjoyed.  If you want to ditch the bread, it would be so good in some lettuce wraps, or over a cole slaw.  And, like I said before, if you are a meat eater it would taste just as great if you used chicken or ground turkey instead of tofu.  After we ate our sandwiches we had a little bit leftover, so the next evening I cooked up some rice noodles and added the leftover tofu salad to them and sprinkled some chopped peanuts on top, it was so good, and so much better than the bottled peanut sauce I usually buy!  My head is spinning with all the delicious possibilities!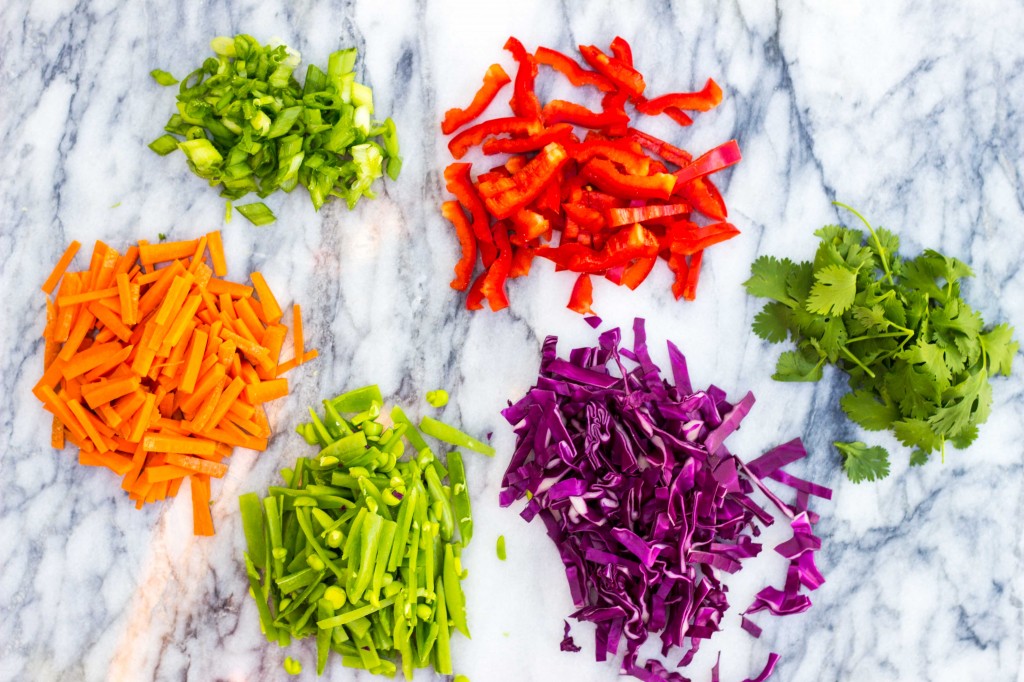 I wanted to use a few of the same ingredients that Allison used in her peanut slaw sauce, but I also wanted this sauce to be creamy, so that it would really hold the tofu and vegetables together, so I added some veganaise (or you could use mayo).  But, if you don't want to use mayo, you could substitute olive oil instead.  I know I say this about all dressings (My name is Isadora and I am a dressing addict), but this one really is good enough to drink!  Ok, maybe you don't want to drink it, but I won't blame you if you eat a few spoonfuls just to make sure all the flavors are just perfect, it is very important that you do that!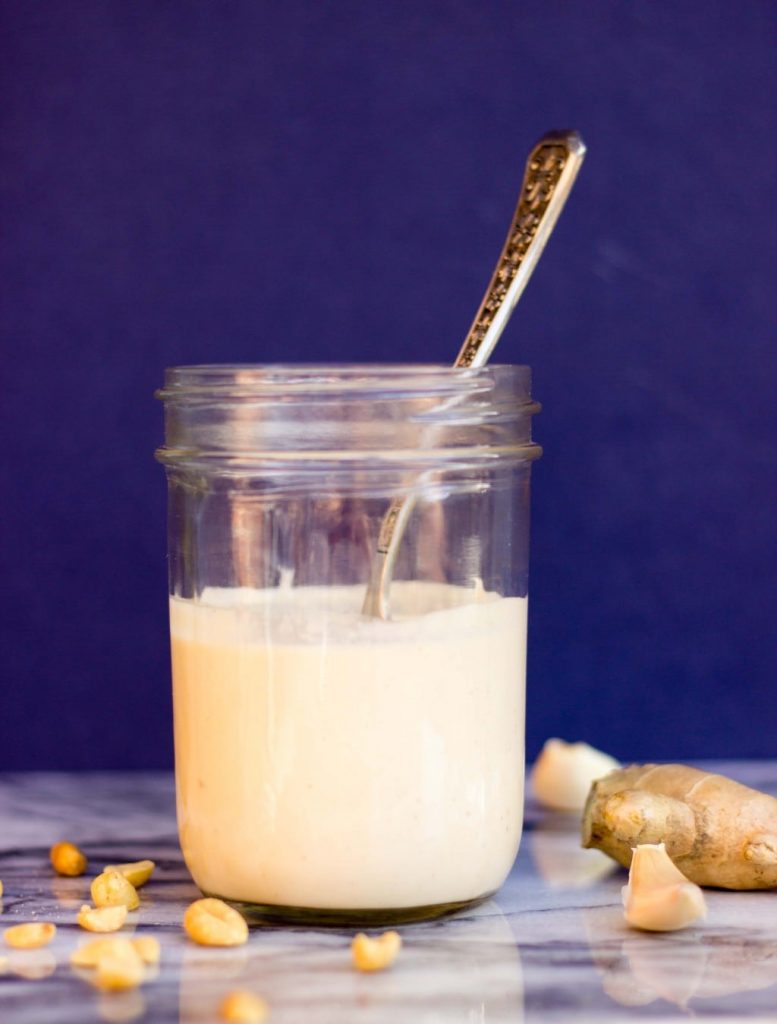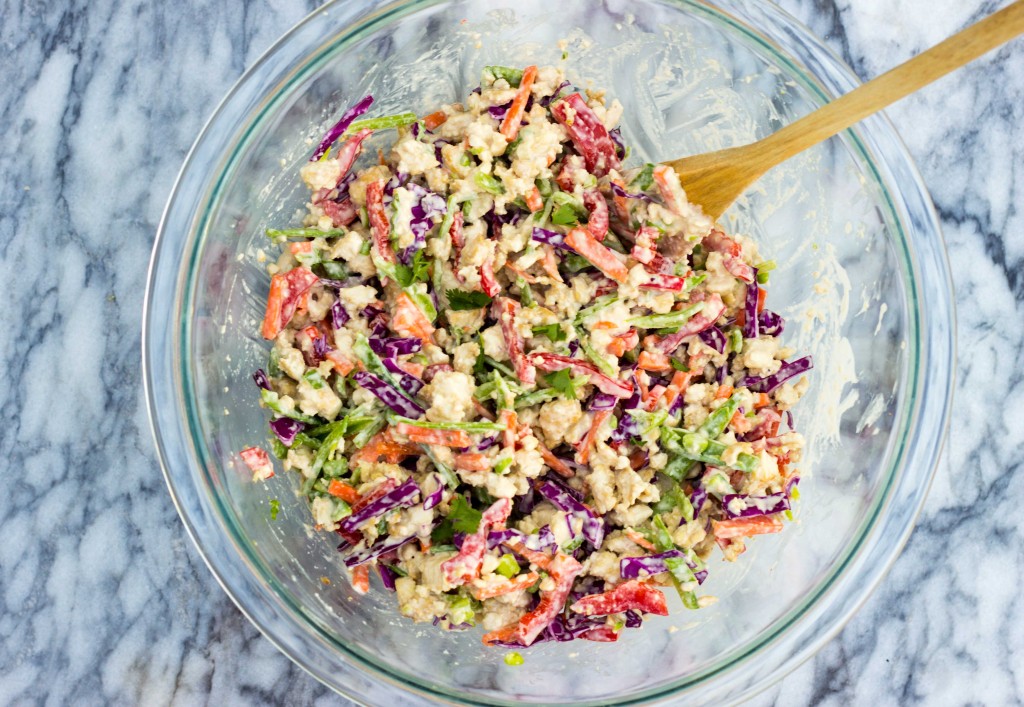 Also, these go really well with sweet potato fries!