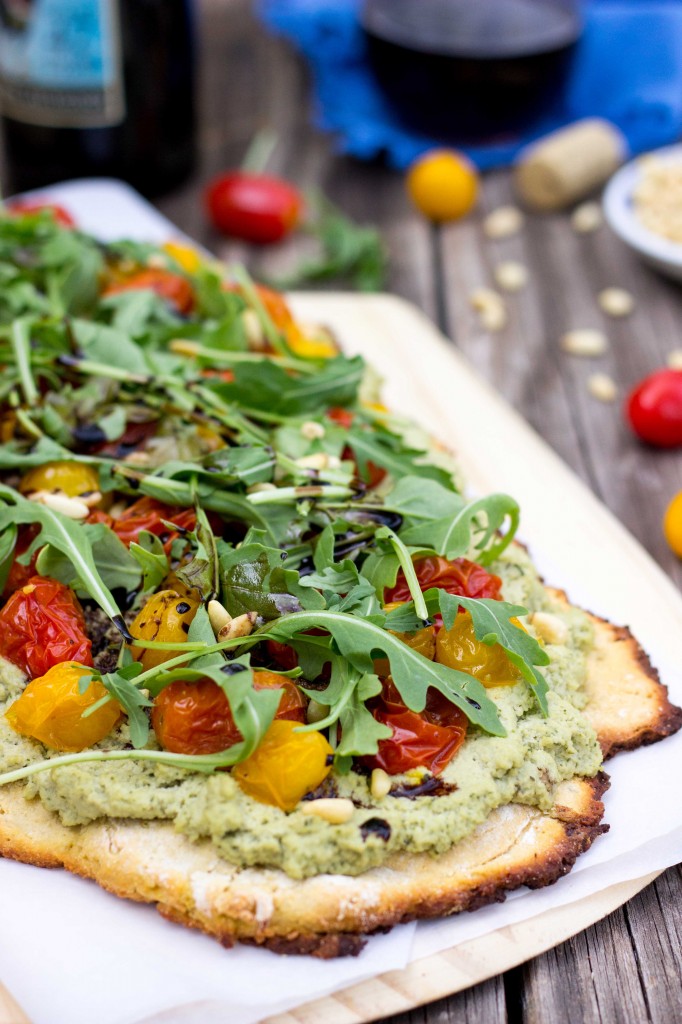 I struggled in my head for a while about whether I should call this a pizza or a flatbread.  I even turned to google in hopes of figuring out what the heck the difference between a pizza and a flatbread were and all I got was the reassurance that I am not the only person in the world that does not know the difference.  In fact, I couldn't find one site that had a strict definition of either.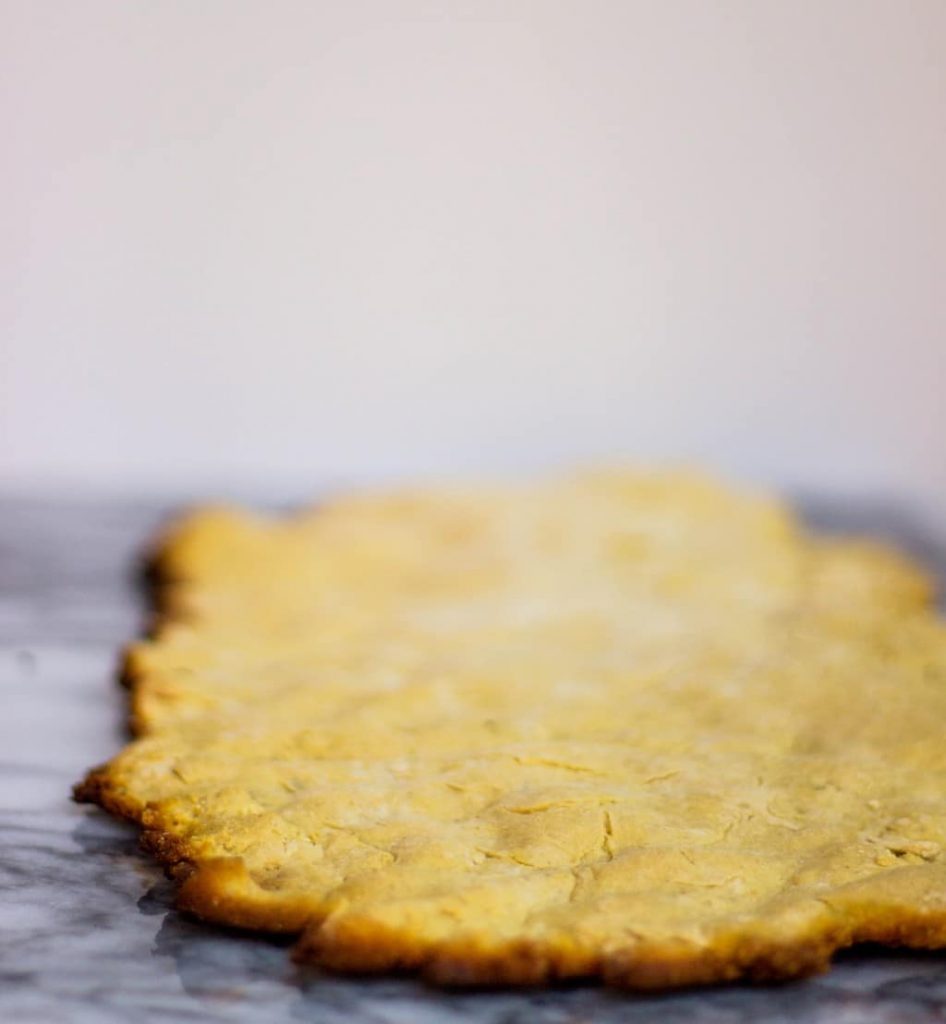 I mostly found articles that talked about the type of dough that was used to make a flatbread, and since I did use pizza dough for this recipe (pizza dough recipe from Minimalist Baker, by far the best, and easiest, gluten free pizza I have ever had!), I finally just decided to call it a pizza.  Anyone out there know the rules on flatbread vs. pizza?  If so, I would love to hear your opinion! 
No matter what you call it, this recipe is delicious and it will be your new best friend.  Ever since I made my first batch of almond ricotta, I've been dreaming about making it again and adding a different flavor twist to it.  This time I added basil and roasted garlic and it was even better than my first batch.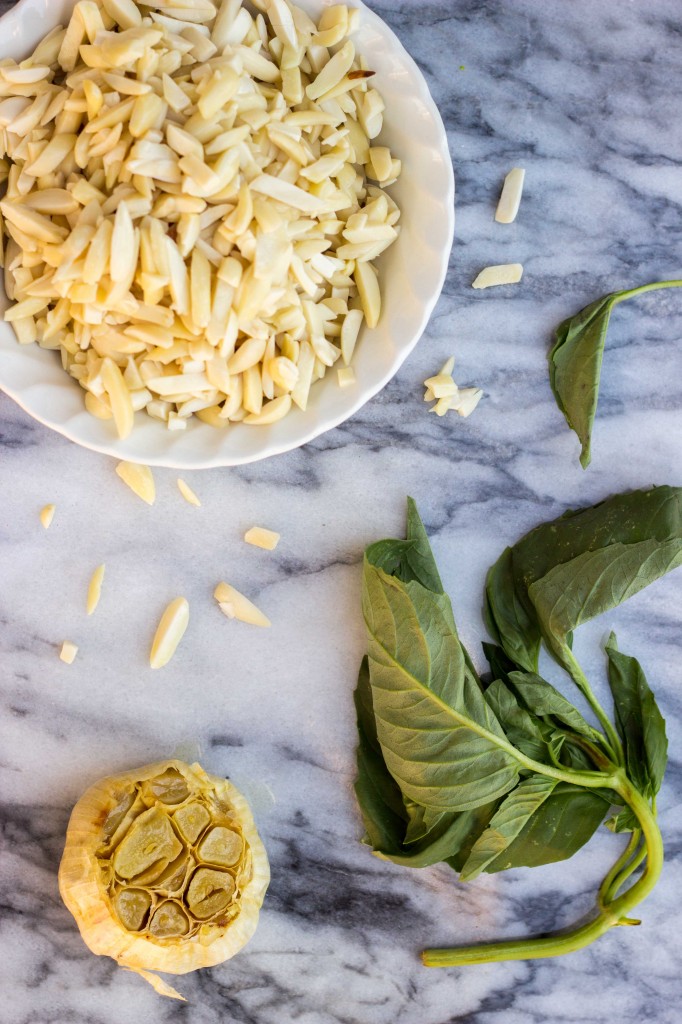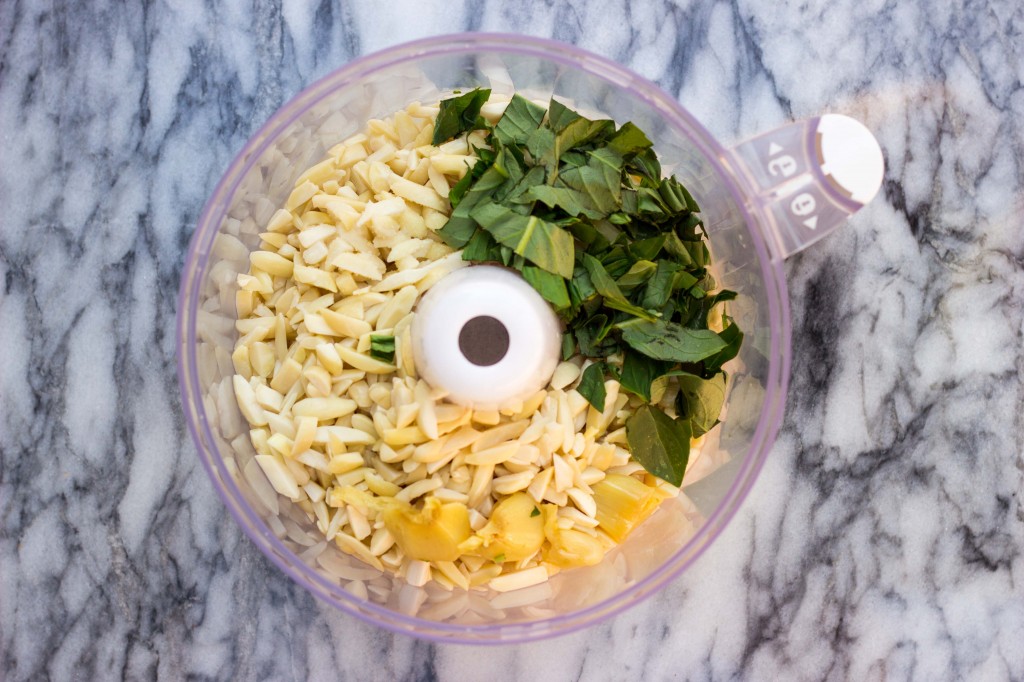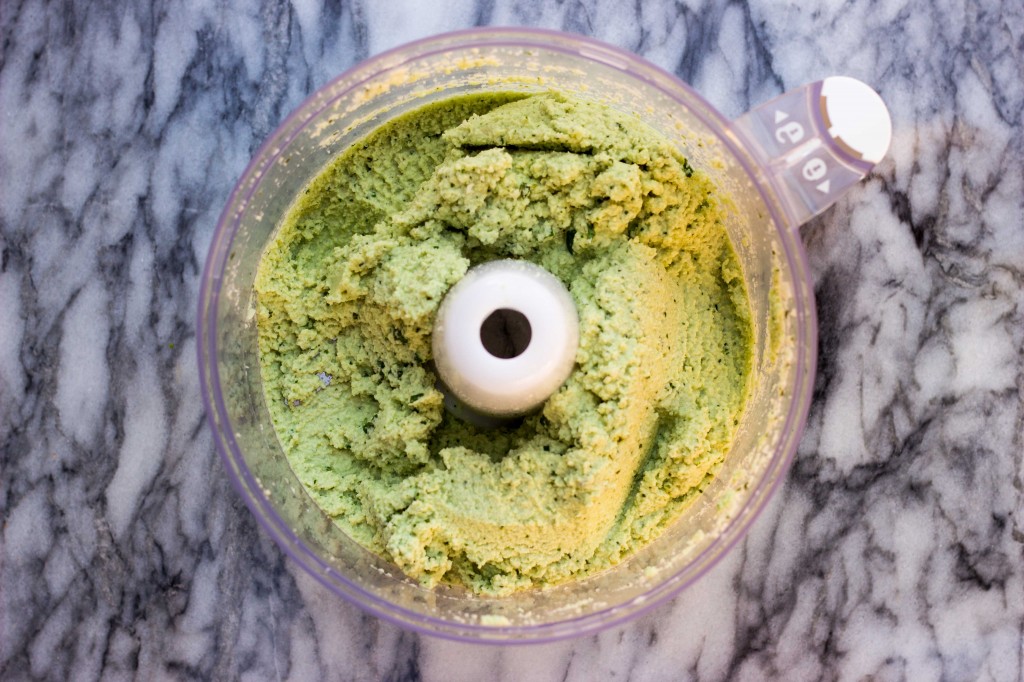 This almond ricotta really does have a similar taste and texture to real ricotta and I don't think you will be disappointed.  But you are also more than welcome to make this with real ricotta cheese and just blend in the garlic and basil.  
Pizza is definitely one of my weaknesses, and I really love experimenting with alternative toppings to put on it.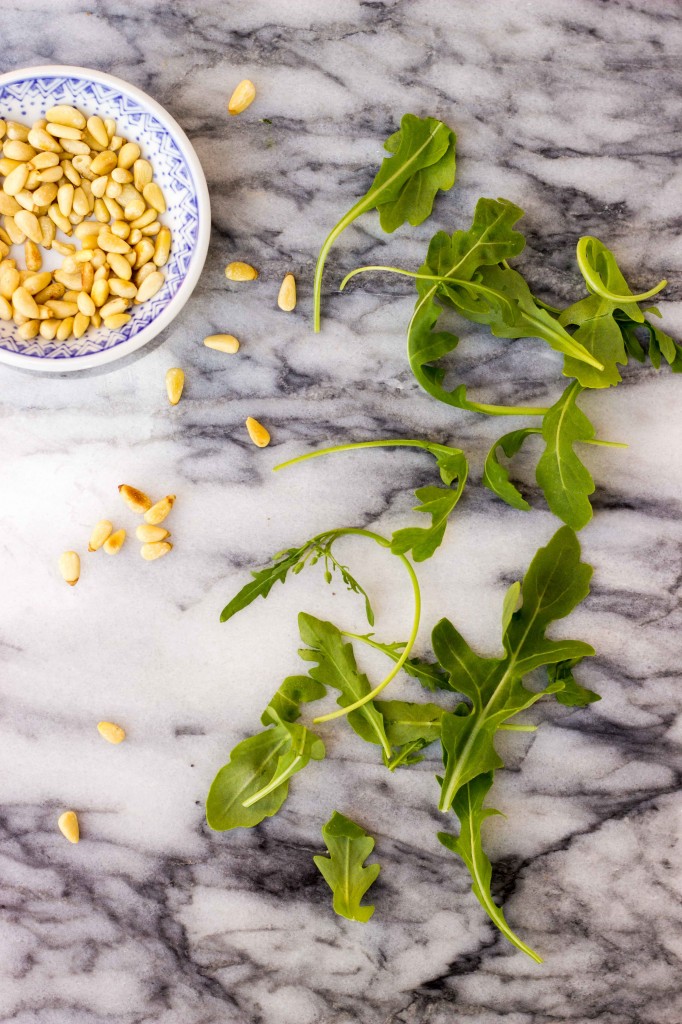 Roasted cherry tomatoes are pretty much my favorite thing ever right now so I had to include them.  They make for a really great alternative to tomato sauce.  I'm also the type of person that tends to pile their salad right on top of their pizza when I eat it, so I decided to take a shortcut and place the greens and dressing right on top of the pizza.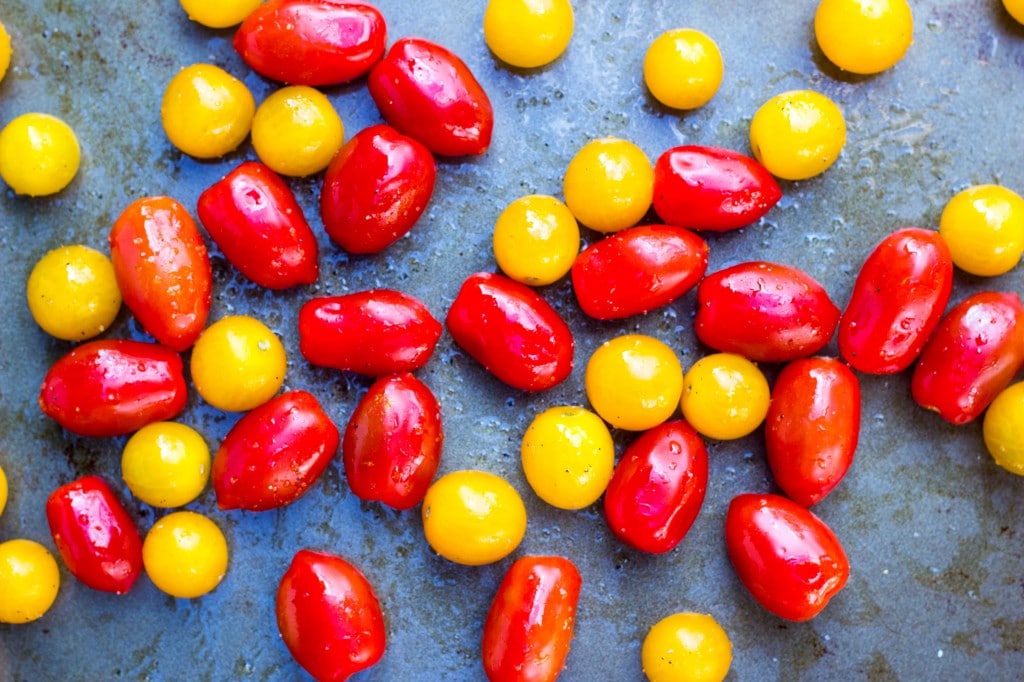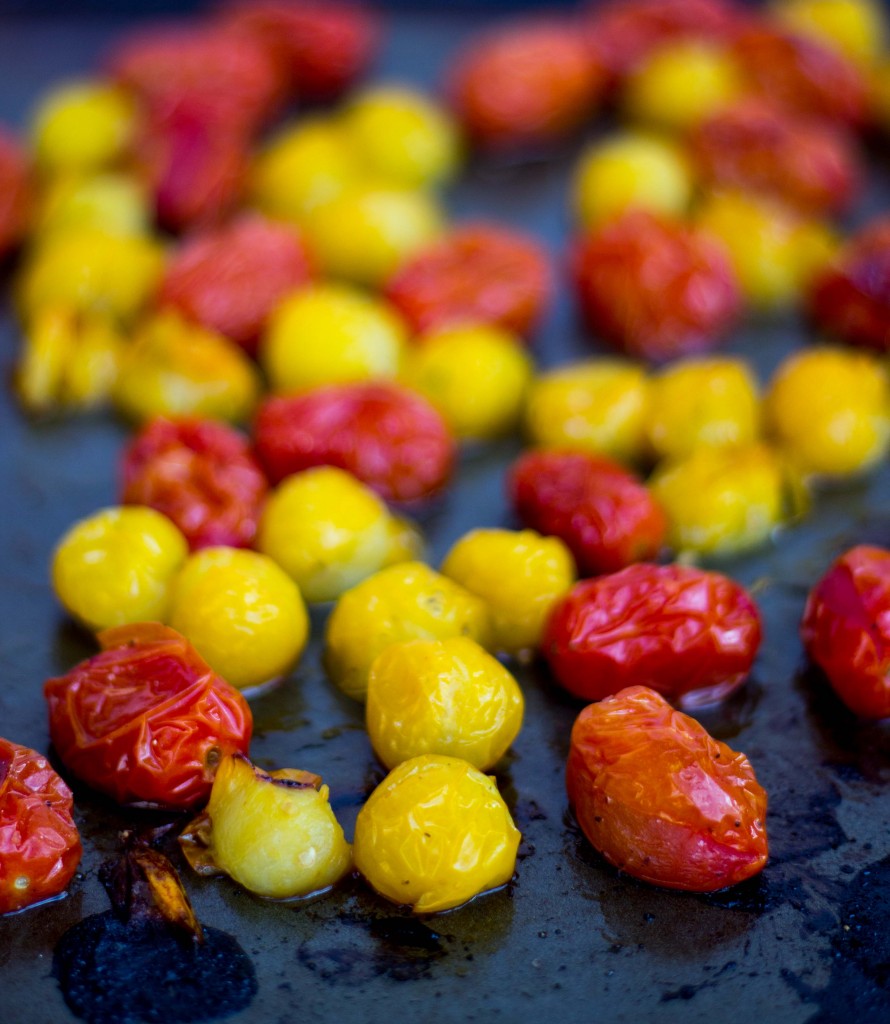 I promise that I won't be complaining to you about the heat all summer, but maybe just one more time
  I started this little blog this past December.  Our house is really built for desert living, which is great because in the summer it stays pretty cool and doesn't allow for much sun to come in, but that also means that we don't get a ton of natural light in the house, which = bad for photography.  For that reason, I take all of my photos for this blog outside.  I have a little table that I move around the yard depending on where the best light is.  Up until now, it has worked really great and I have finally learned where the best light is at all different times of the day.  The only problem now is that it is so hot outside that I start sweating after 5 minutes of being out there and god forbid I want to photograph a salad, it is wilted almost immediately.  Also, you wouldn't think there would be mosquitoes in the desert since there is no water, but apparently we have a bunch here and unfortunately, they love me.
Since I'm talking about my photography studio, a.k.a my yard,  I thought it would be fun to share a behind the scenes food photo-shoot picture with you!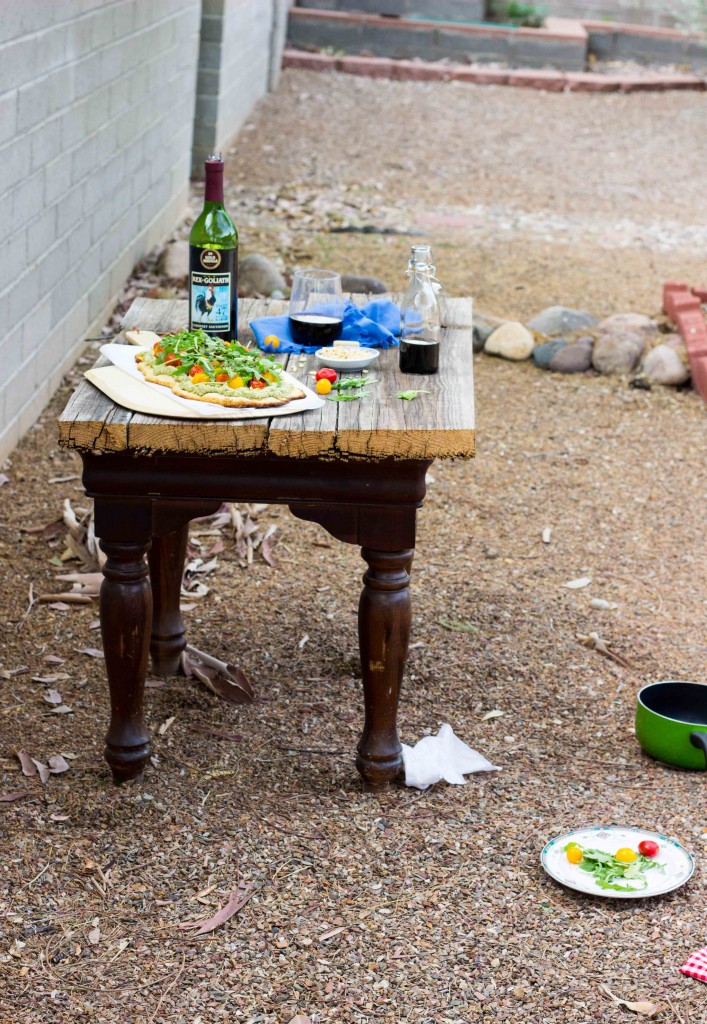 As I said before, please feel free to use regular ricotta in this recipe if you would like, and just blend it up with the garlic and basil.  If you are in need of a roasted garlic recipe, check this one out!  But first, I should warn you that these photos were my first attempt to use indoor fluorescent photo lights and they were also before I knew what white balance was!