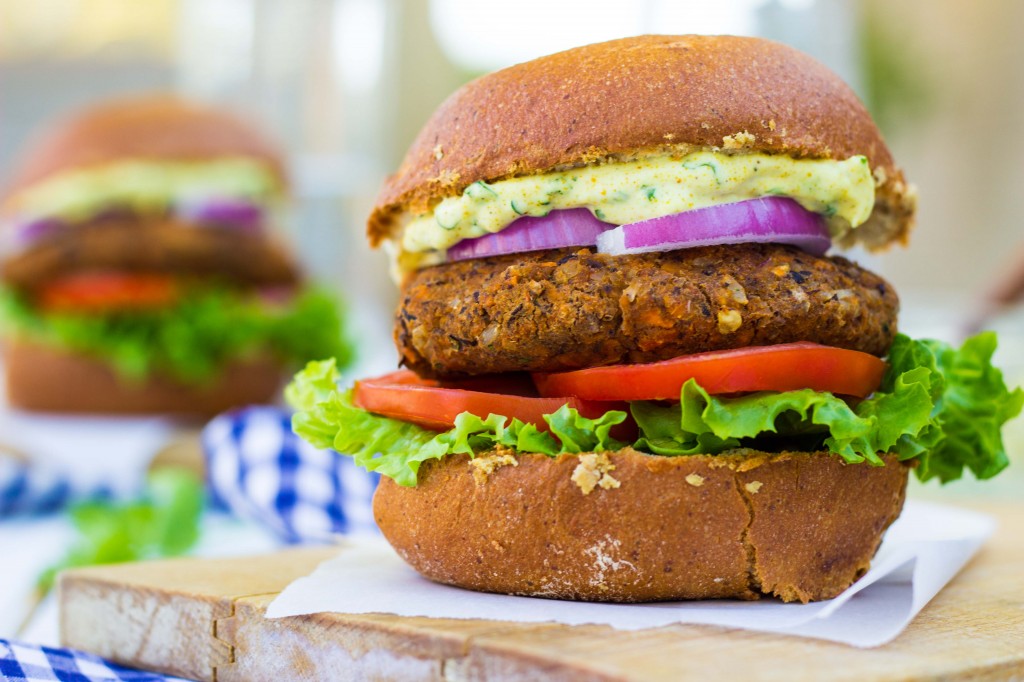 This burger has become my new best friend!  Not just because of the fact that it is so darn good, but also because we have been spending a lot of time together lately.
I've been wanting to make a veggie burger for a long time now, but I was convinced that it would be really complicated to make and I would have to go through a lot of trial and error over it either being too dry or too wet.  Because of that, I put it off for a while, a really long while.  This veggie burger has been on my to-do list for a few months now and I can finally cross it off!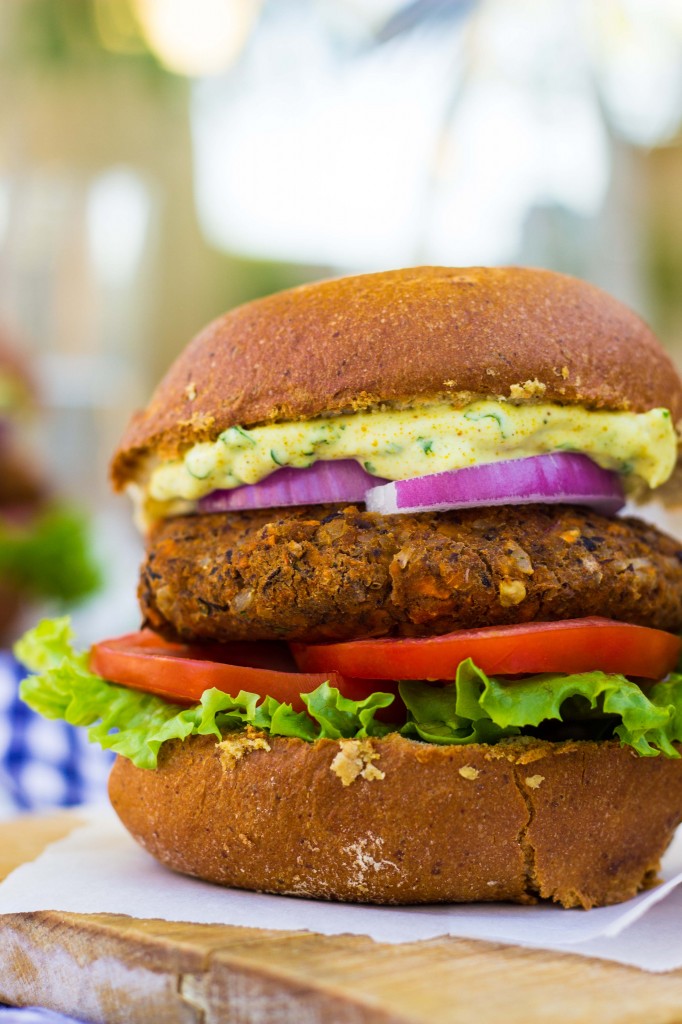 To make things less intimidating for myself, I decided I was going to start out really simple with just some sweet potatoes, black beans, and brown rice.  I would mix them up and then check the consistency of the mixture and decide how much bread crumbs and/or other binder ingredients I would need.  I was trying really hard not to have to use eggs in these so that they could also be vegan.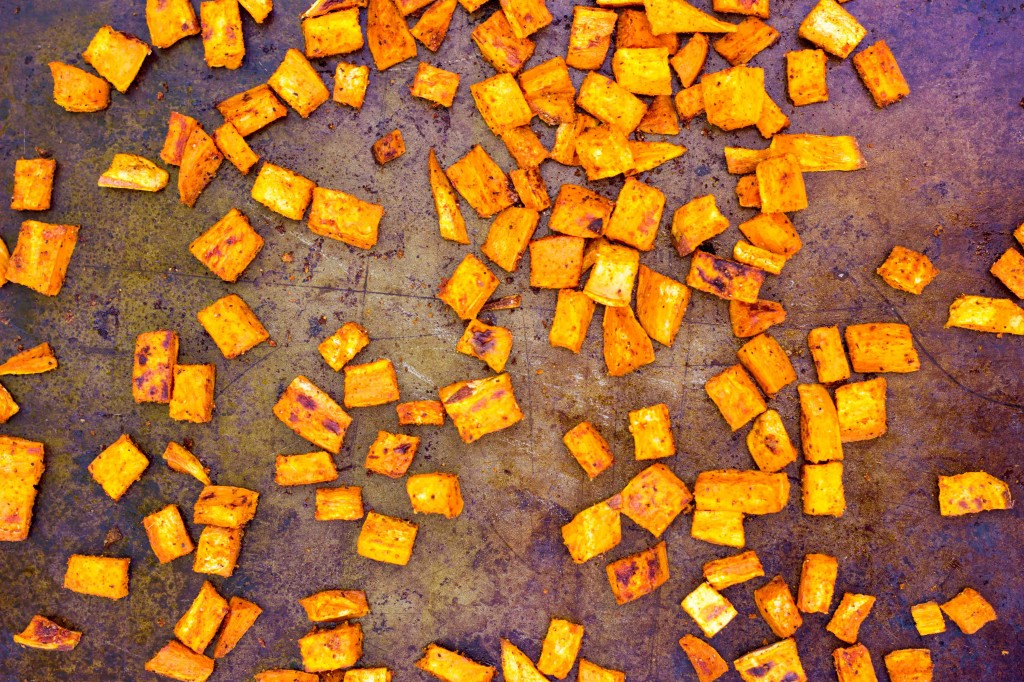 I roasted the sweet potatoes, cooked the brown rice, and added them into the food processor with the black beans and a few herbs and spices.  I gave it a whir, as Ina would say, and to my amazement when I tried to form the mixture into a patty it worked perfectly!  It wasn't crumbly, it wasn't too soft, and it stuck together in a patty shape perfectly.  I guess sometimes less is more!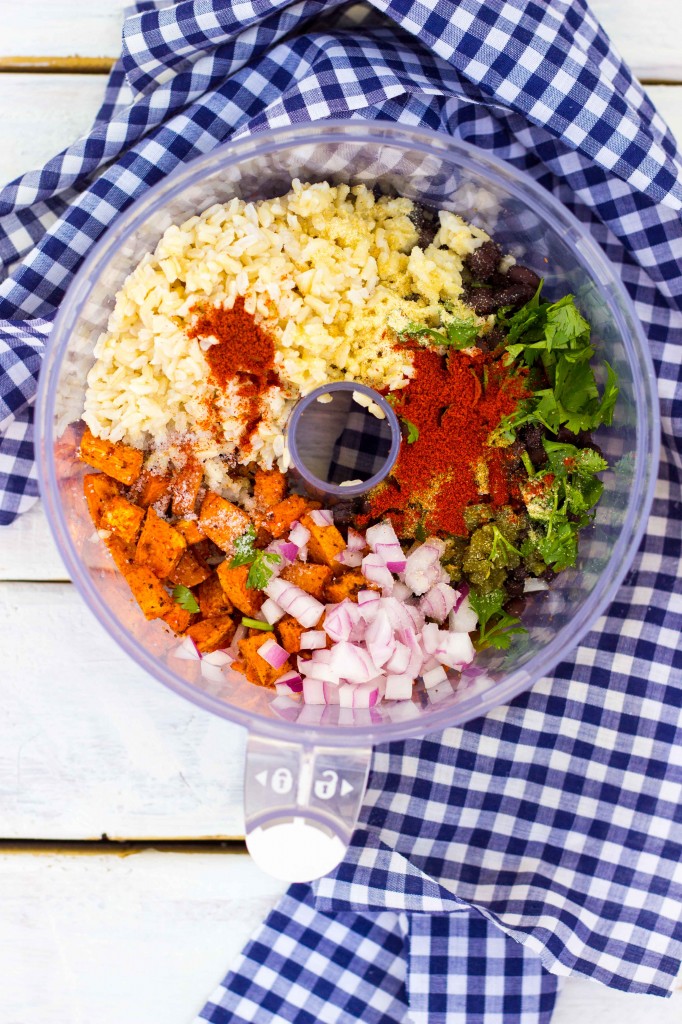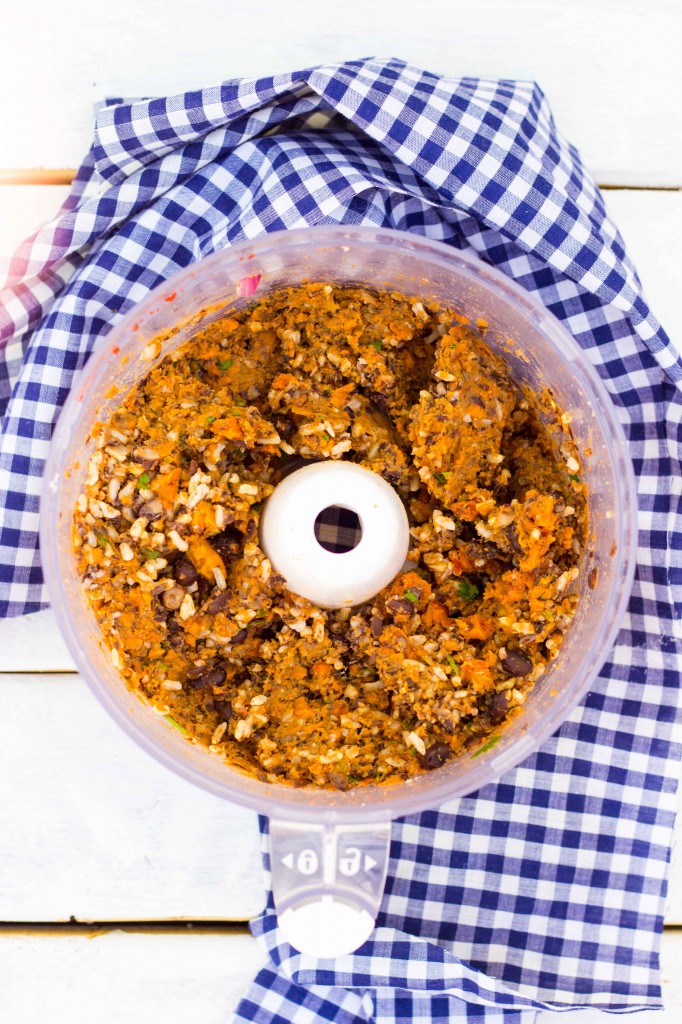 When I said before that I have been spending a lot of time with these burgers lately, it is because I made them three times in one week.  I not only wanted to make sure I was giving you a delicious, fool proof veggie burger recipe, but I also couldn't get enough of them.  And, my husband loved them too, which is always a big plus when it comes to the food I cook on this blog.   As you can see below, you will get 6 nice sized burgers out of this recipe.  Not all my burgers were equal sizes, but you can easily make 6 that are all equal sizes and they will be the perfect size to fit on a bun.  I just wanted to make a few huge ones and a few tiny ones!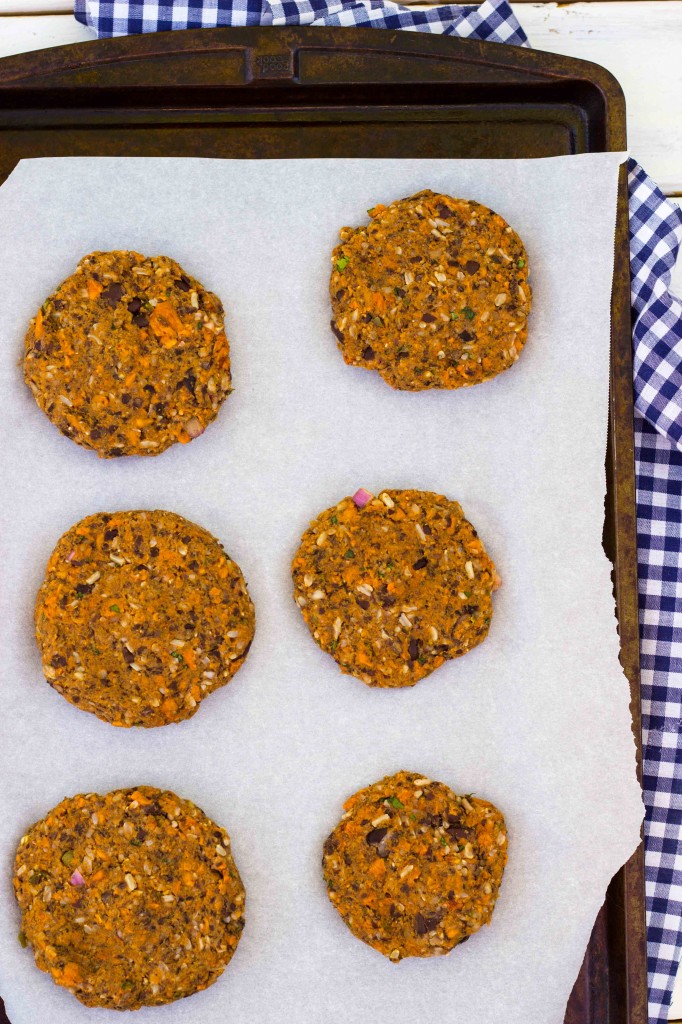 I have experimented in all different ways with these burgers and each time they are equally amazing, if not better than the first time.  I have added cheese to the mixture, I have grilled them (Yes, these veggie burgers are grill-able!), I have crumbled them up and added them to taco salad, and I have also eaten them raw, without heating them at all, and you can do that too because they don't have any egg in them.  Feel free to put your own spin on them if you would like, this version that I am sharing with you today was my absolute favorite and the smoked paprika really took them to another level, as did the curry cilantro mayo!