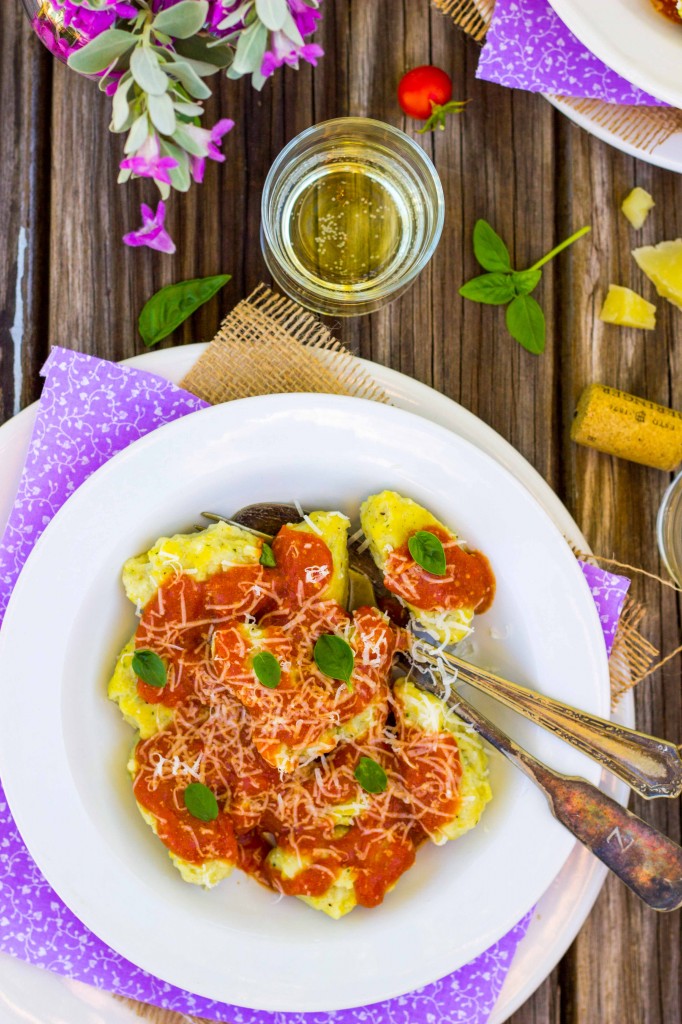 Gnudi (pronounced nu-dee) is just a fun word to say!  And if you are anything like me (having the humor of a ten year old) you will laugh pretty much every time you say it.
But, in all seriousness gnudi are super delicious!  If you are not familiar with gnudi, it is basically the inside of a ravioli filling, hence the name gnudi, it's got no noodle to cover it up, it's naked cheese!  You could also look at it as being a dumpling made out of ricotta.  However you decide to look at this gnudi, just don't stare too much or else you might embarrass it!  (I warned you about my humor)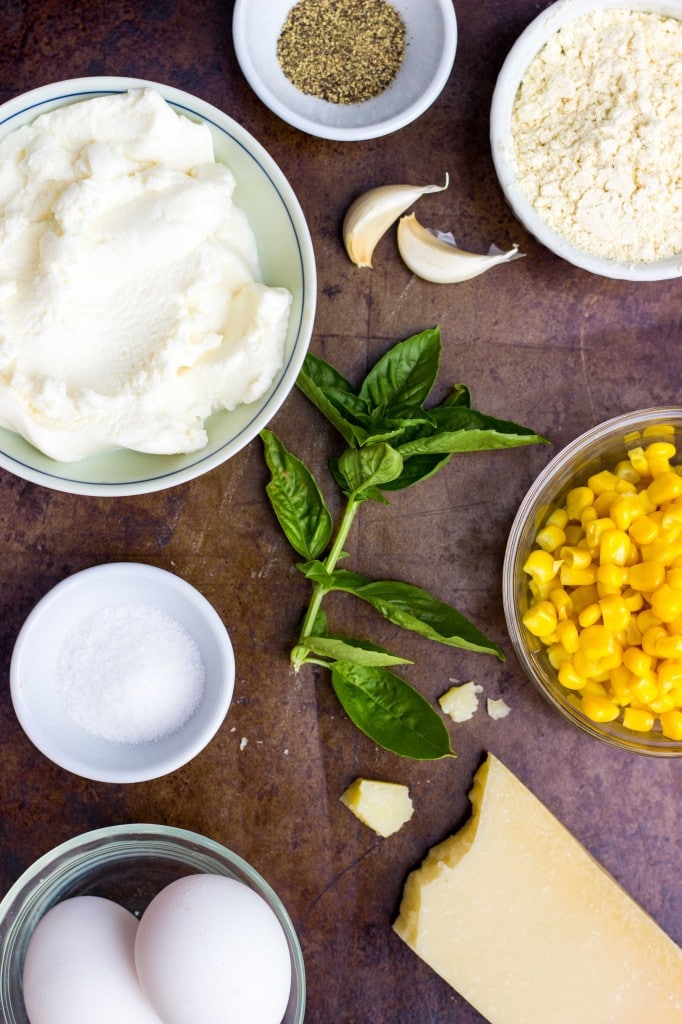 I grew up eating ravioli and it has always been one of my favorite Italian dishes, but gluten free ravioli can be hard to come by and even when I do find it, it is usually pretty expensive.  That is one of the reasons I love the gnudi so much, I can forgo the pasta part and eat only the ricotta, which is really the part of ravioli that I love most anyway.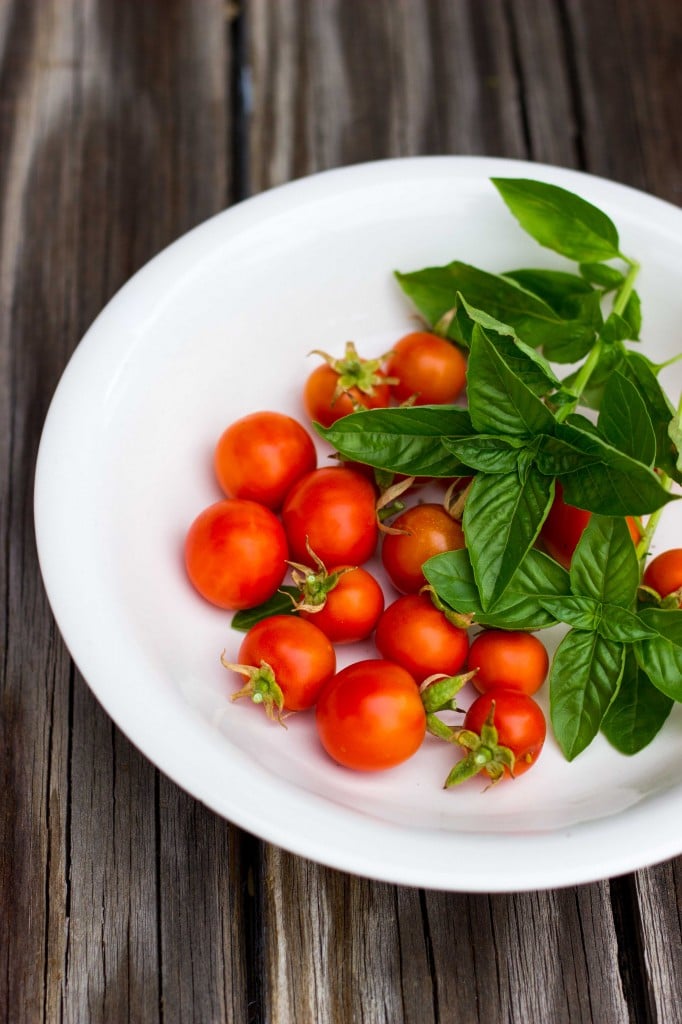 I have seriously been obsessing over this cherry tomato sauce ever since I made my cherry tomato vinaigrette a while ago.  Side note – Does anyone else perpetually spell the word vinaigrette wrong??  Thank goodness for spell check!  This was the easiest tomato sauce I have ever made in my life and probably one of the best.  All you do is roast the cherry tomatoes in a pan on the stove until they start to burst open, and then you add them to a blender with some basil, garlic, and salt and you have an awesome summery tomato sauce.  Unfortunately, I forgot to take pictures of the sauce making process because I was so excited about it and I wanted to eat it the second it was done.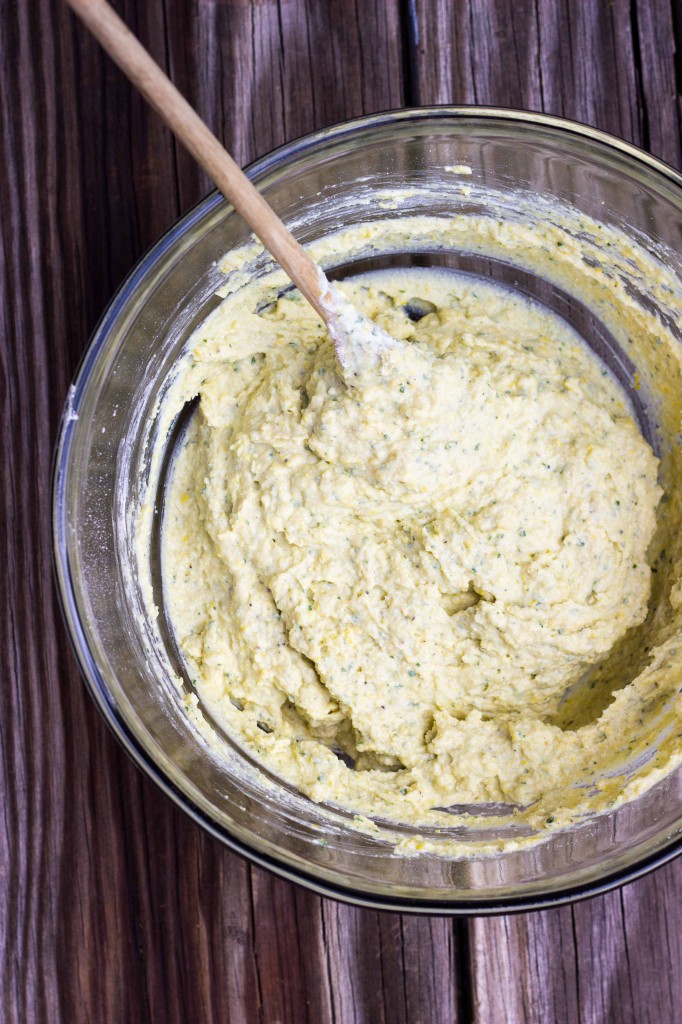 Another thing I love about gnudi is that it sounds fancy and complicated, but it is actually super easy to make.  All you do is mix up the ingredients, form them into little football shapes with a spoon and then drop them into boiling water for a few minutes.   I have no doubt that you will impress all your friends if you make these for them!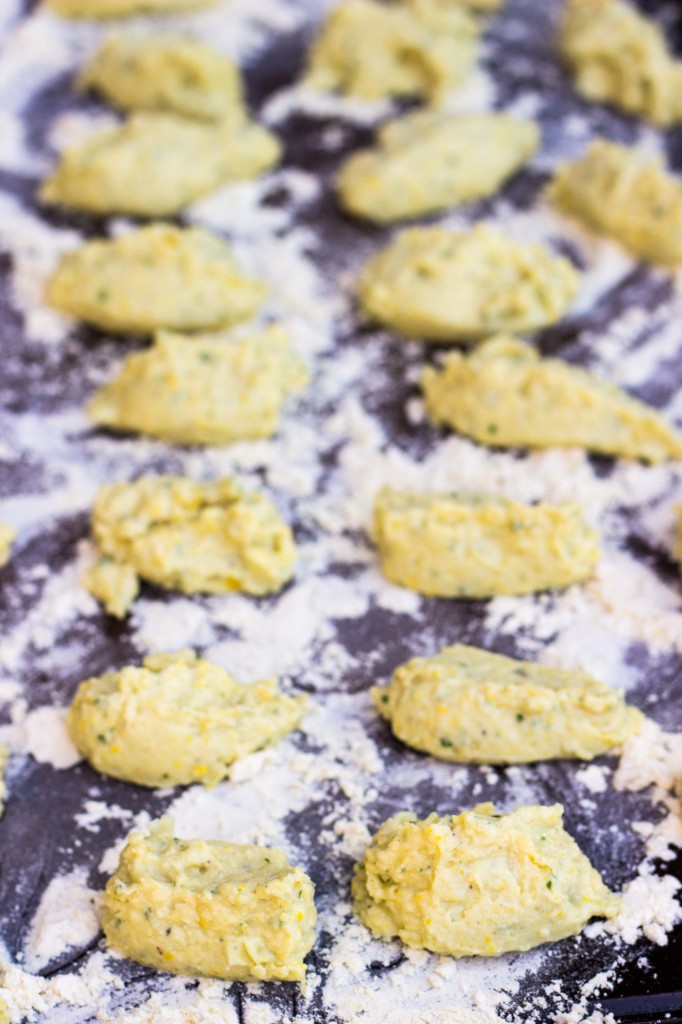 Then, if you want to take an extra step you can crisp them up in a pan with a little bit of olive oil, which I definitely recommend!  You can really add pretty much any flavors you want to these, but since it is summer, I thought that sweet corn and basil would be fitting.  I also love that the corn adds a bit of texture into the smooth ricotta.  
As much as I'm loving all this summer produce, I am SO ready for the cooler weather to come!  I almost burnt the bottoms of my feet the other day by running barefoot out to the mailbox.  Not exactly my idea of a nice, relaxing summer!  I hope you all are staying cool out there