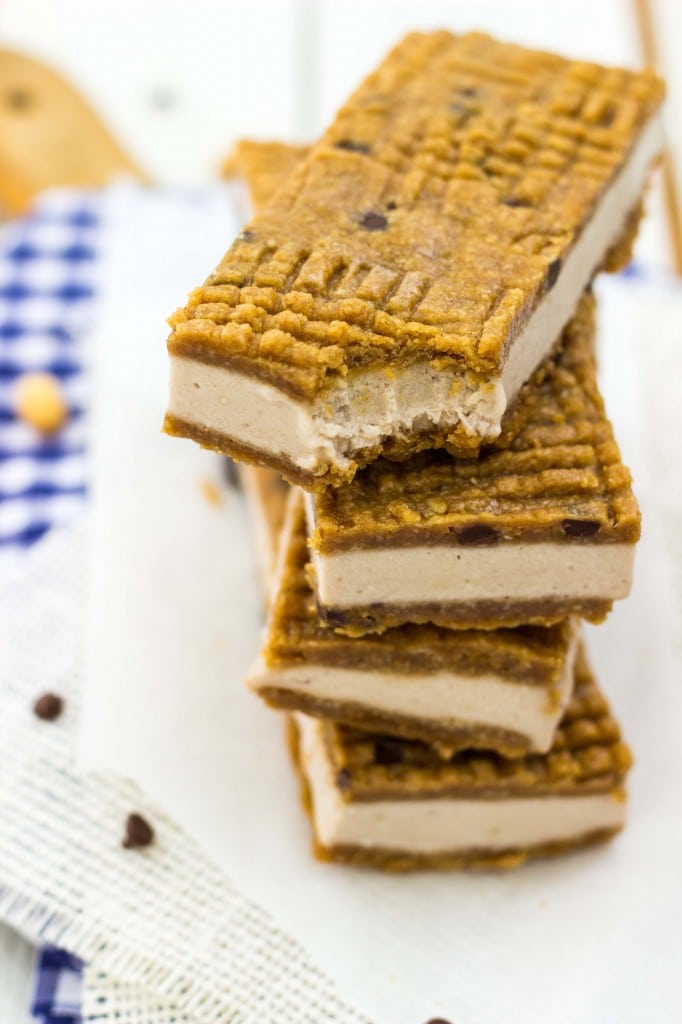 My husband bought me an ice cream maker for my birthday a few years ago, and now every year when my birthday rolls around he likes to mention how I've only made ice cream in it twice.  So, he is probably going to kill me for the fact that the first ice cream recipe I post on the blog does not include an ice cream maker, but c'est la vie!

These peanut butter and banana ice cream sandwiches are so freakin' good that I wanted everyone to be able to enjoy them!  Ice cream maker or no ice cream maker. A while ago I saw this awesome looking banana ice cream recipe on Pinch of Yum and I thought that the idea of making ice cream out of bananas was genius!  We have a special place that we go out for ice cream to every few months and I always get the banana ice cream with peanuts on top.  It is so creamy and delicious, but I only allow myself to eat it every so often.  I figured that if I could make banana ice cream without a bunch of milk, cream, and sugar then there would be no reason for me not to eat it all the time!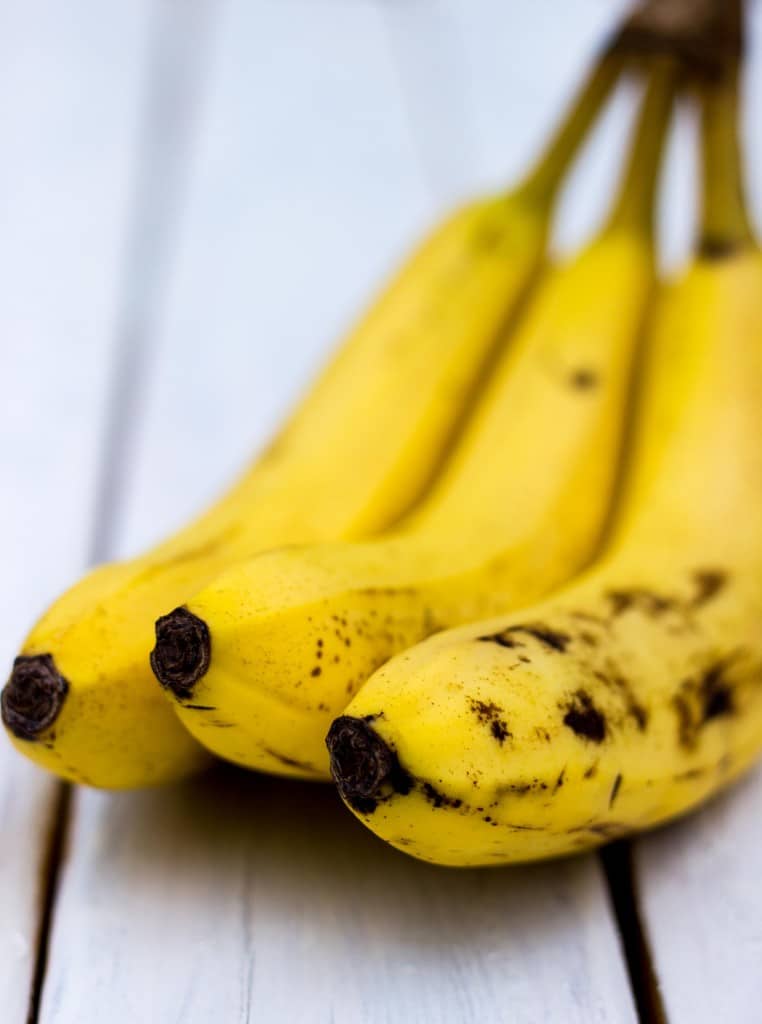 I wasn't quite sure what the texture was going to be like, but it is literally so creamy and so delicious that you almost forget that it is dairy free.  This ice cream is also so easy to make that you will be making it all summer long!  I added some cashew cream to mine to make sure it stayed really creamy when I froze it for the ice cream sandwiches, but if you are planning on eating them fairly soon after you make them, you could probably skip that step.  You start out by cutting the bananas into bite size pieces and then you freeze them.  Once they are frozen, you add them, along with a few other things, to a powerful blender and then you get ice cream! (FYI: the little pieces of frozen bananas make awesome summer snacks!)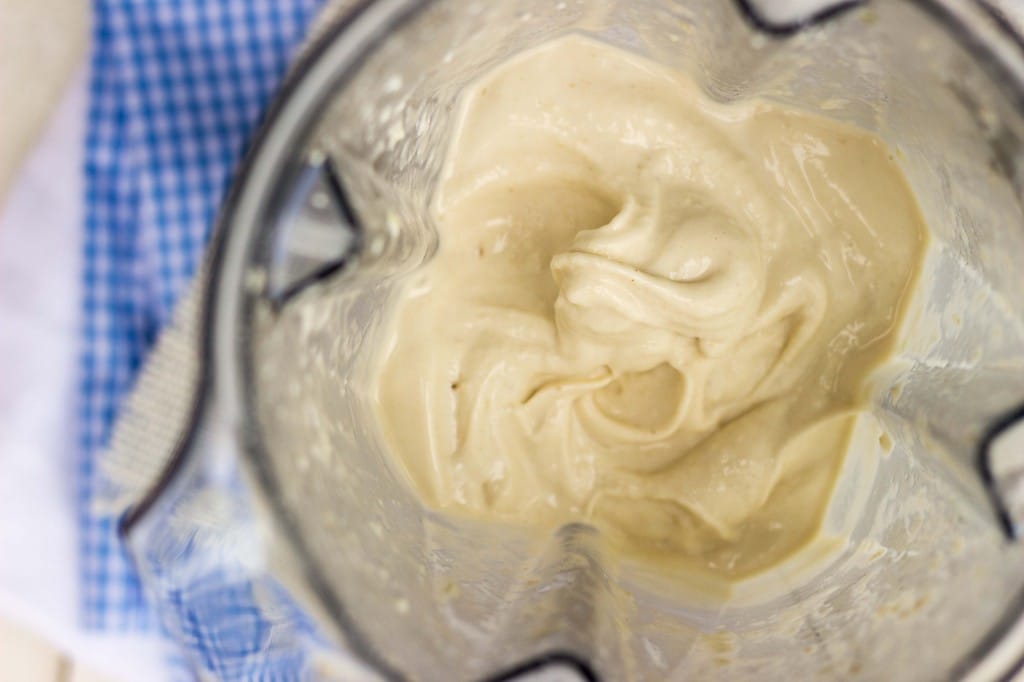 I've been planning an ice cream sandwich recipe for sometime now, and when I finally decided on banana ice cream I just knew that the sandwich part had to be peanut butter flavored!  Peanut butter and bananas are like Kim and Kanye, meant to be!  Kinda just kidding with that last one, but I do have to admit that I've been binge watching Keeping Up With the Kardashians ever since I found out that I could buy the new episodes off of Amazon.  Please don't judge me!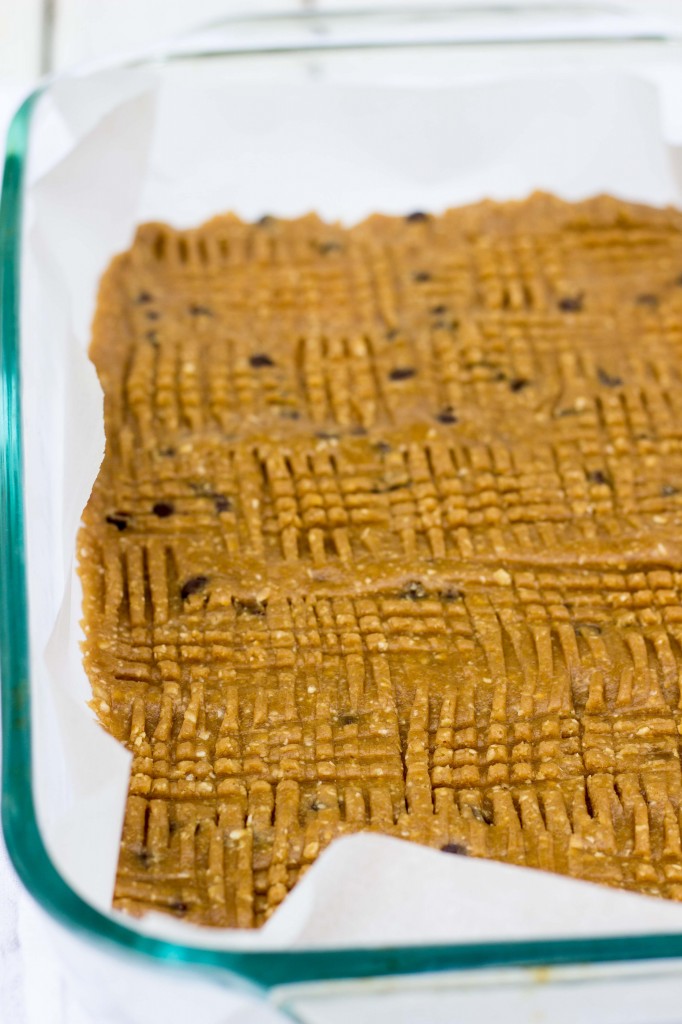 I adapted this peanut butter cookie recipe from Blissful Basil.  I just loved that it was both vegan and gluten free, so all my vegan friends out there can enjoy this too!  I smashed the cookie dough down to cover the bottom of the pan and slightly under-baked it so it stays pretty soft even after you freeze it.  I also added some fork marks on top to look like peanut butter cookies, but that step is completely optional!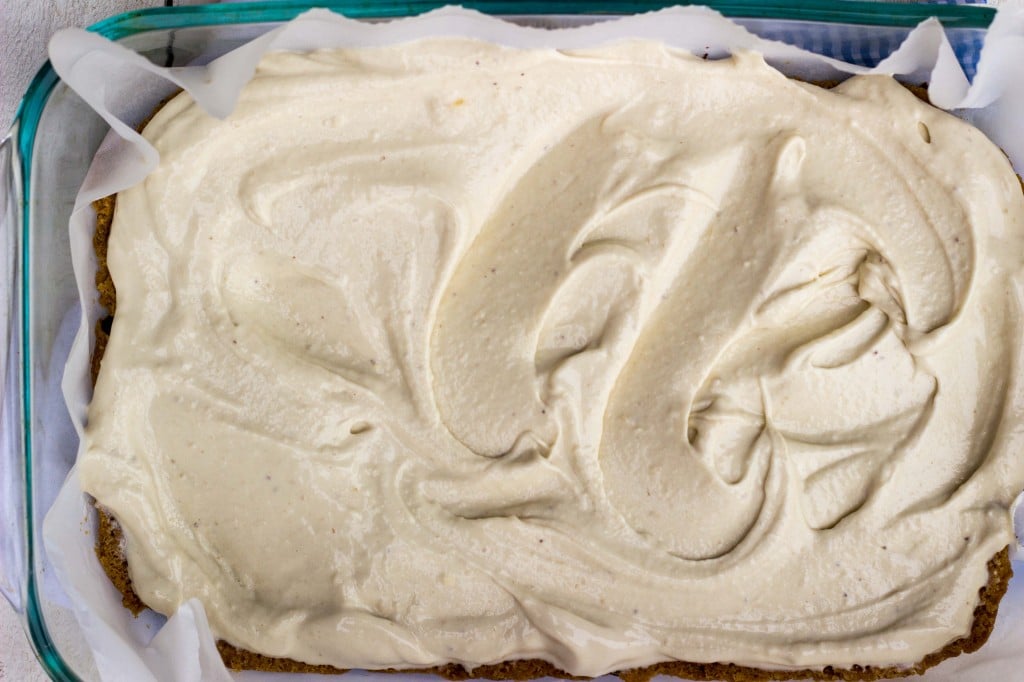 Please allow me to complain for one second, photographing ice cream sandwiches outside is no easy task when it is 100 + degrees outside!  The first batch of photos that I took literally looked like a hot mess.  Surprisingly my perfectionist side won out over my lazy side and I did the shoot again the next day when it wasn't quite as hot out.  These ice cream sandwiches are definitely delicious to eat when it is 100+ degress outside, so it was all worth it!  Enjoy!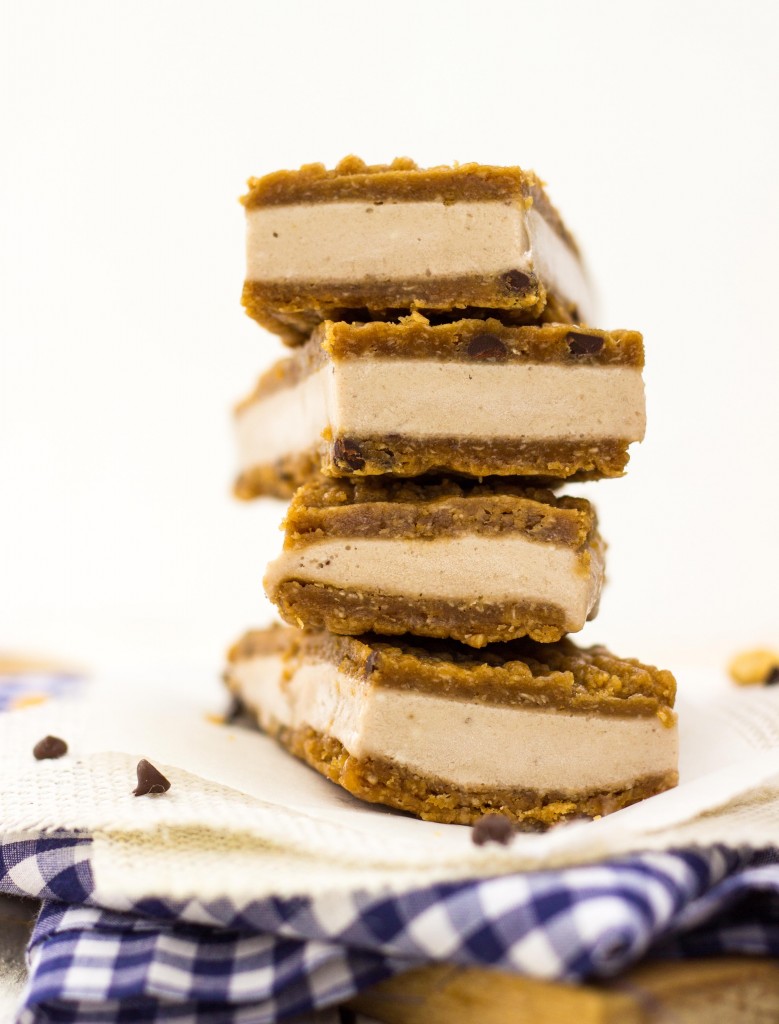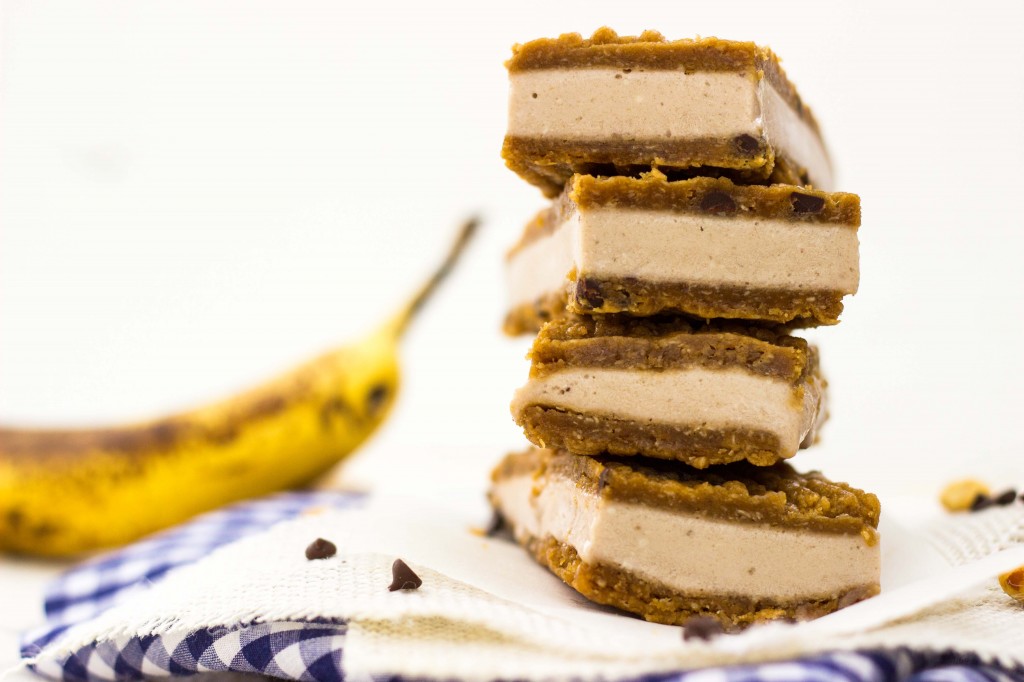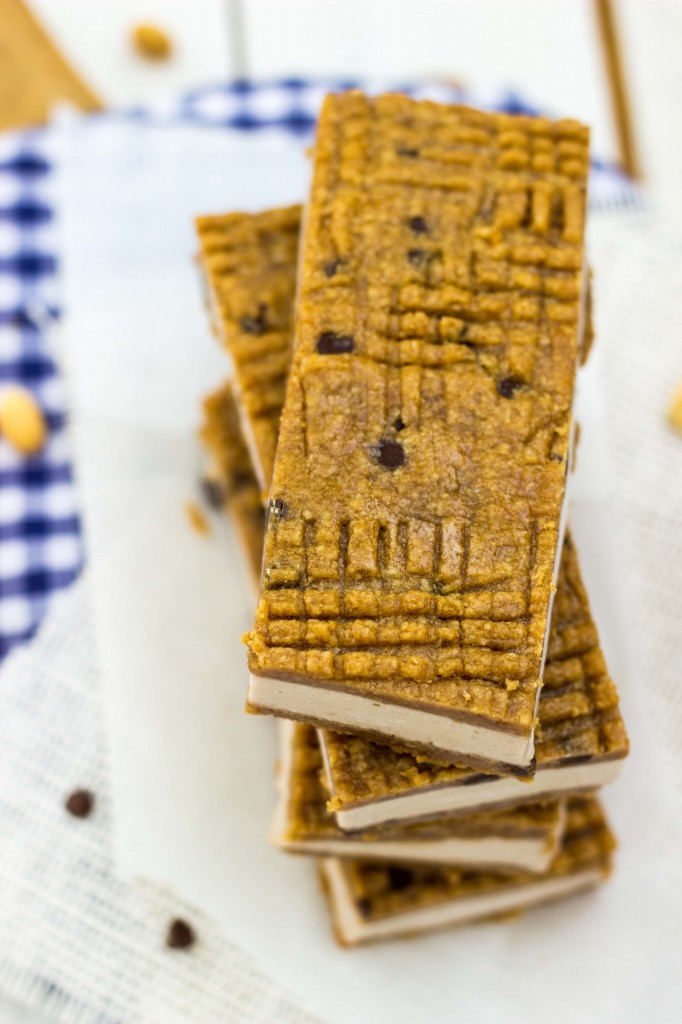 Throwback Thursday picture of baby Cheeto!