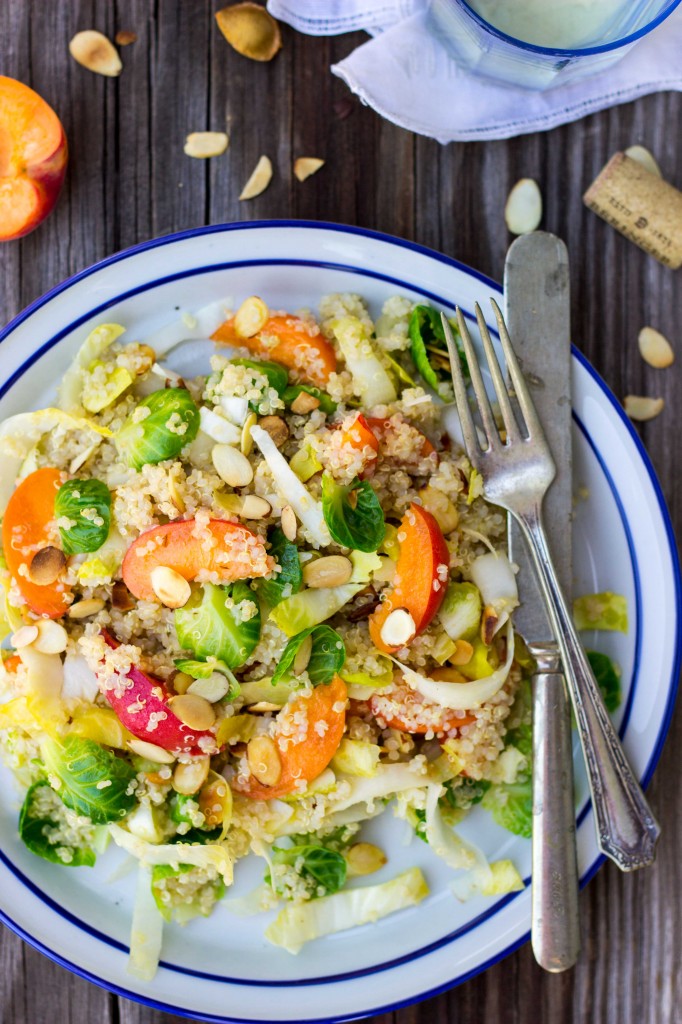 Everynight after my husband goes to bed, which happens to be pretty early these days considering he has to be to work at 5:00 am in the summertime, I head straight over to Hulu and hang out with my best friends: Ina, Giada, and Bobby.
And yes, in case you were wondering, we are on a first name basis.  They are pretty much my best friends and we do everything together.  We drink wine, throw cocktail parties, discuss cooking tips, have grill nights and champagne brunches, and whenever Ina leaves the room we always have a lot of fun, even though she tells us not to have any fun without her.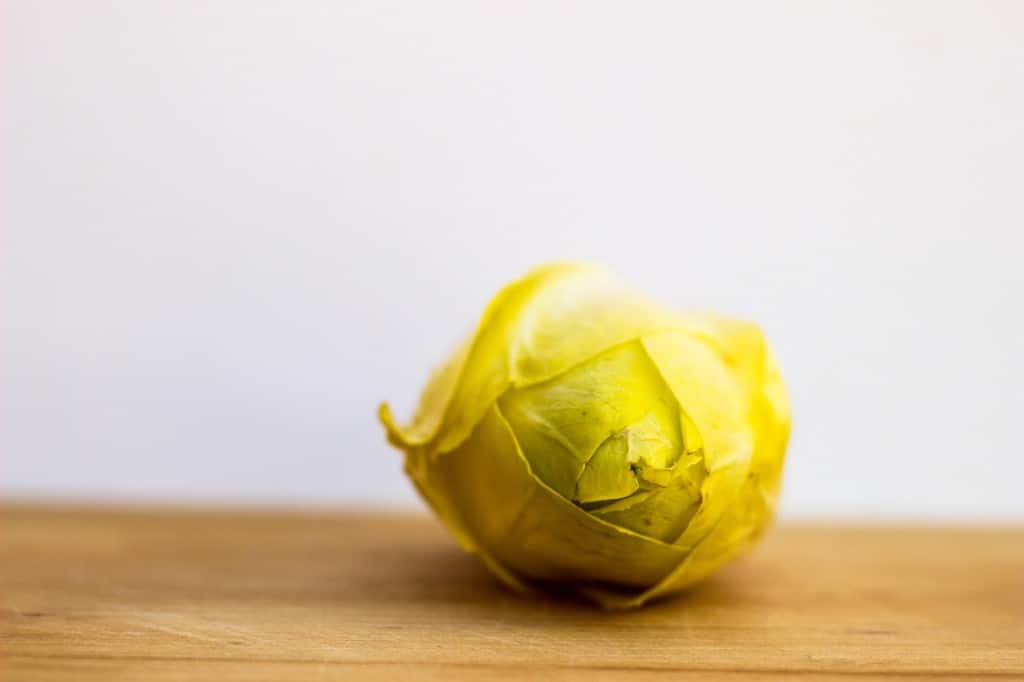 Ok, so the part about us actually hanging out might be a little bit of a lie, but a girl can dream, right?!  Whether they know it or not (I'm 100 % sure they don't know it) they have kept me company many a night.  I get so much of my culinary inspiration from cooking shows and if I could pick only one t.v. station to watch for the rest of my life, it would, hands down, be the Food Network and I would never get bored.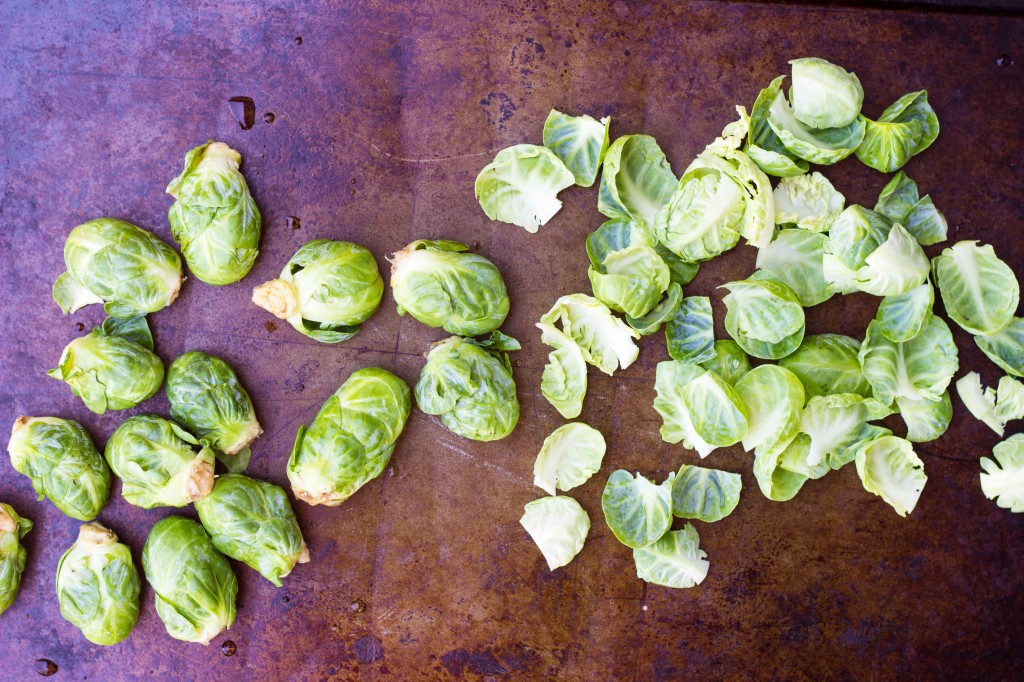 It was while watching Giada that I was inspired to make this salad. (Giada's original salad recipe)  Giada's aunt Raffy, who I find hilarious, was on the show and she exclaimed that she had never had a brussels sprout leaf salad before.  I love brussels sprouts so much and I eat them all the time, but I realized that I had also never had a brussels sprout leave salad before either!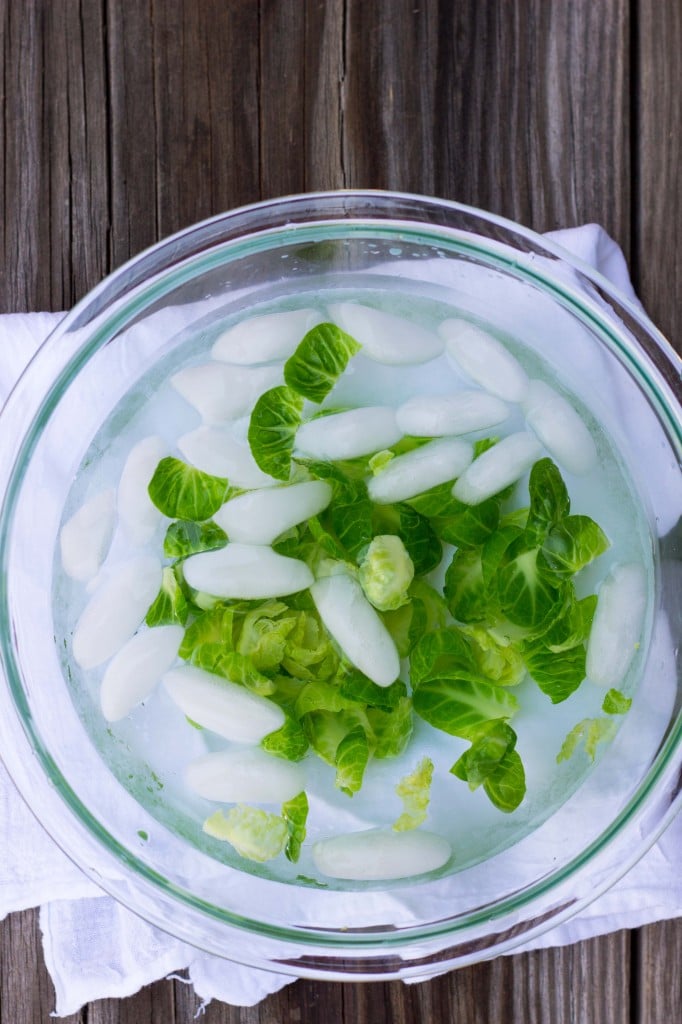 I immediately ran out to the store, stocked up on brussels sprouts and came up with this salad.  I added quinoa to mine because I always like to throw some type of grain into my veggie salads so that I can eat it for dinners and lunches and still feel full.  And, I decided to throw some apricots in because I love the idea of combining fresh fruit with savory salads and I think that apricots and brussel sprouts work really well together, it also doesn't hurt they they are bright and beautiful!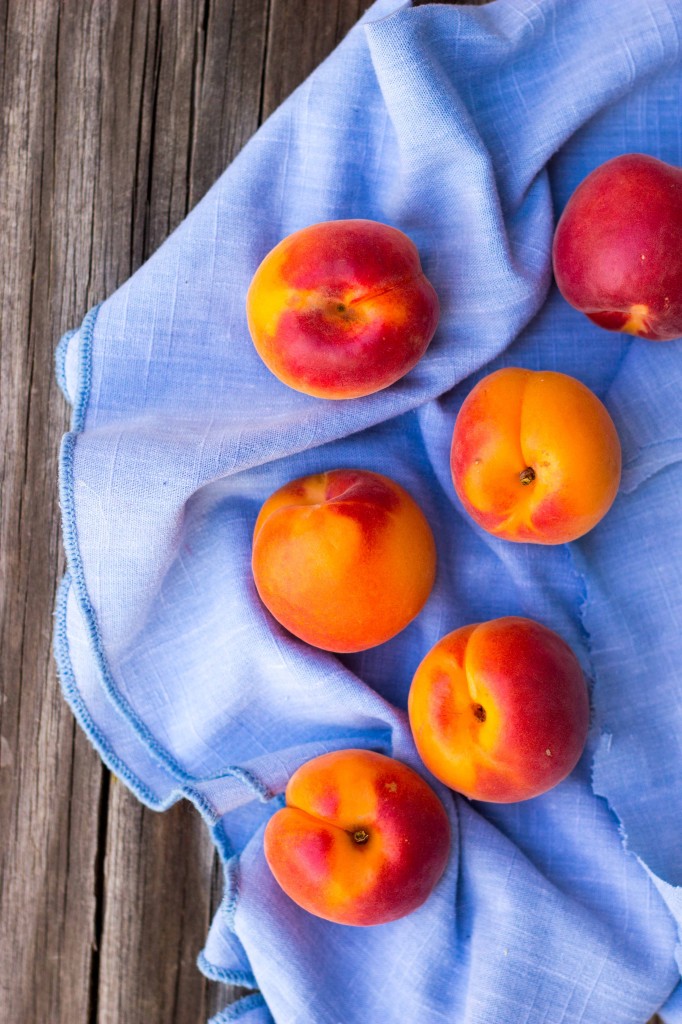 I hope everyone is enjoying the summer and eating lot so delicious summer salads!  I know I am!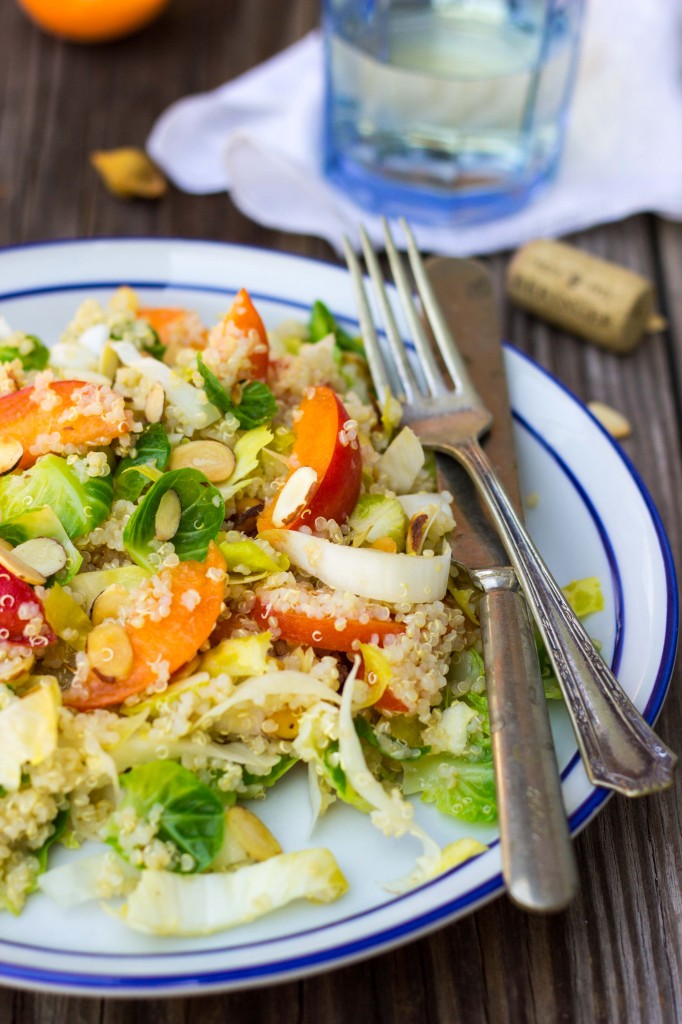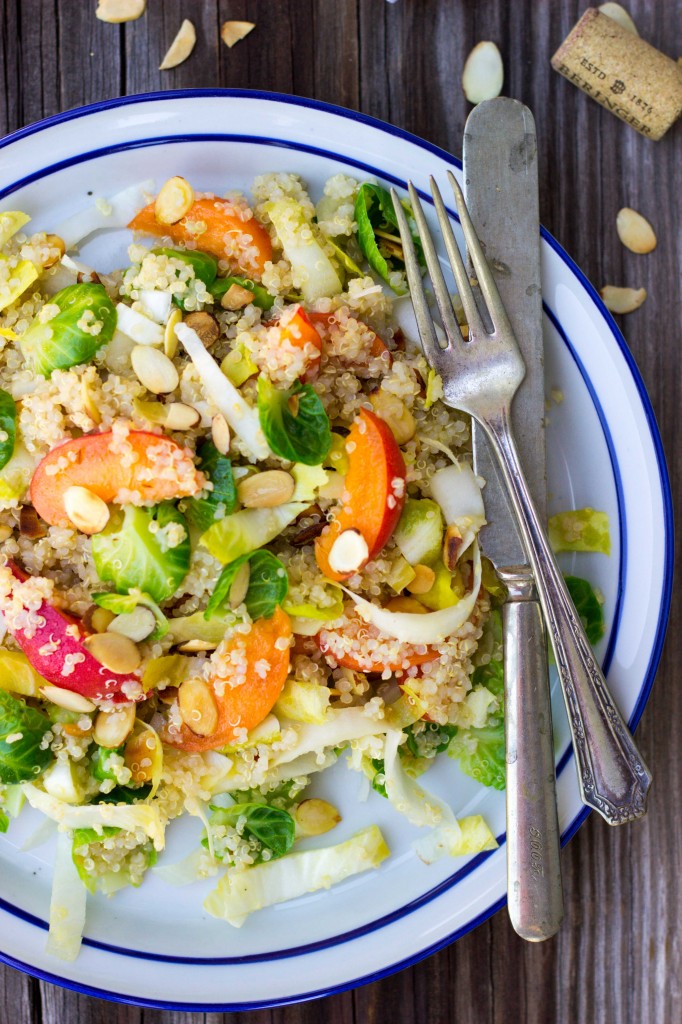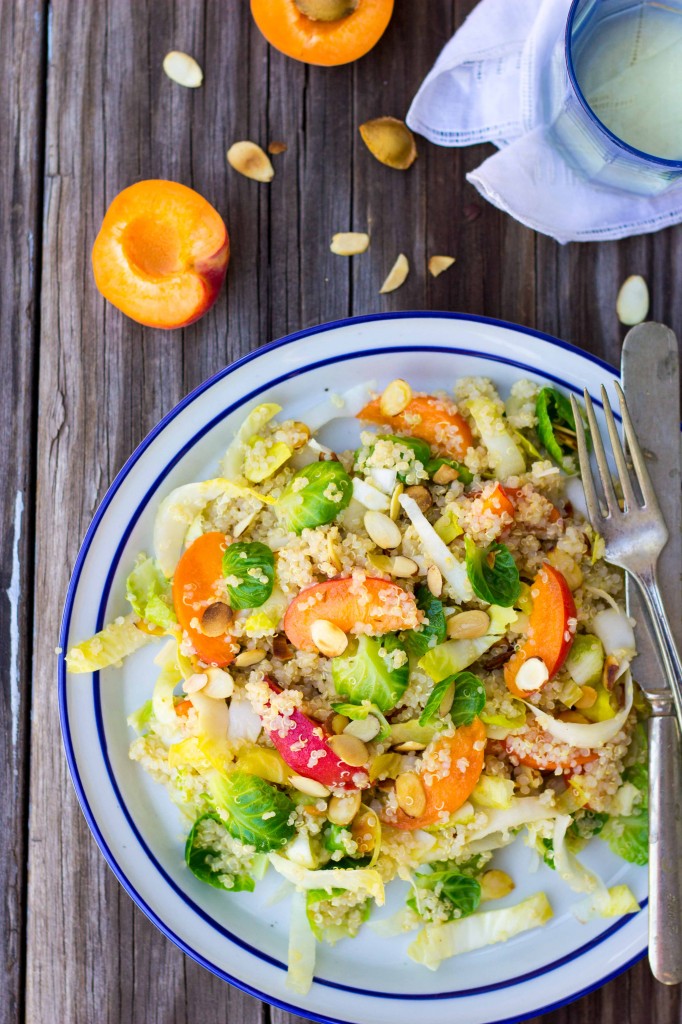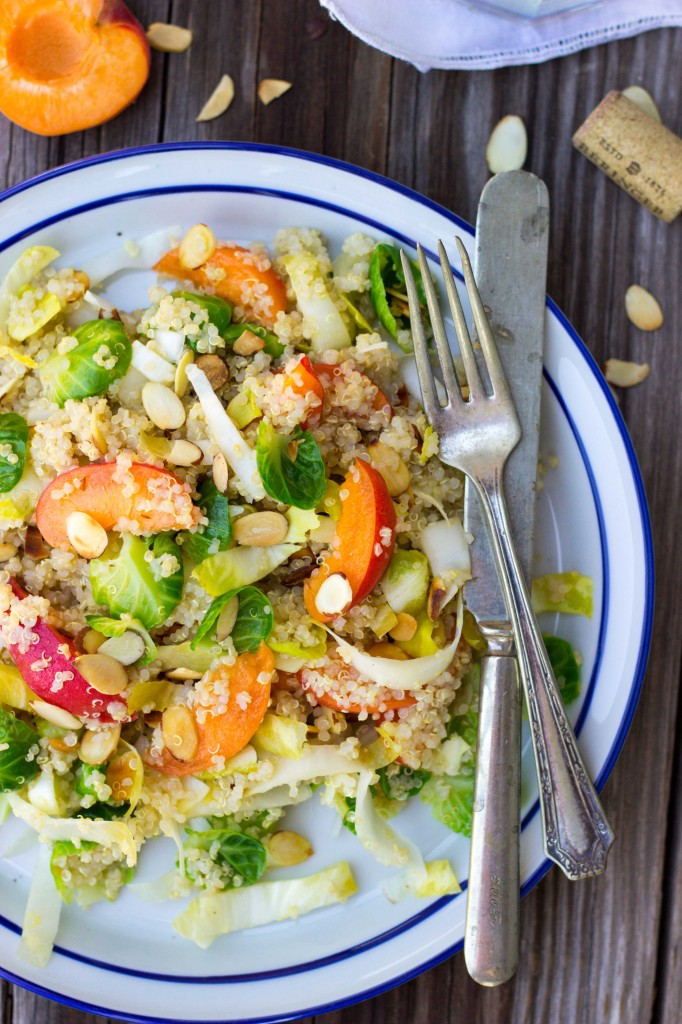 I'm not necessarily one for dressing cats up in outfits, but you gotta admit that Cheeto looks pretty darn cute in his little tie!