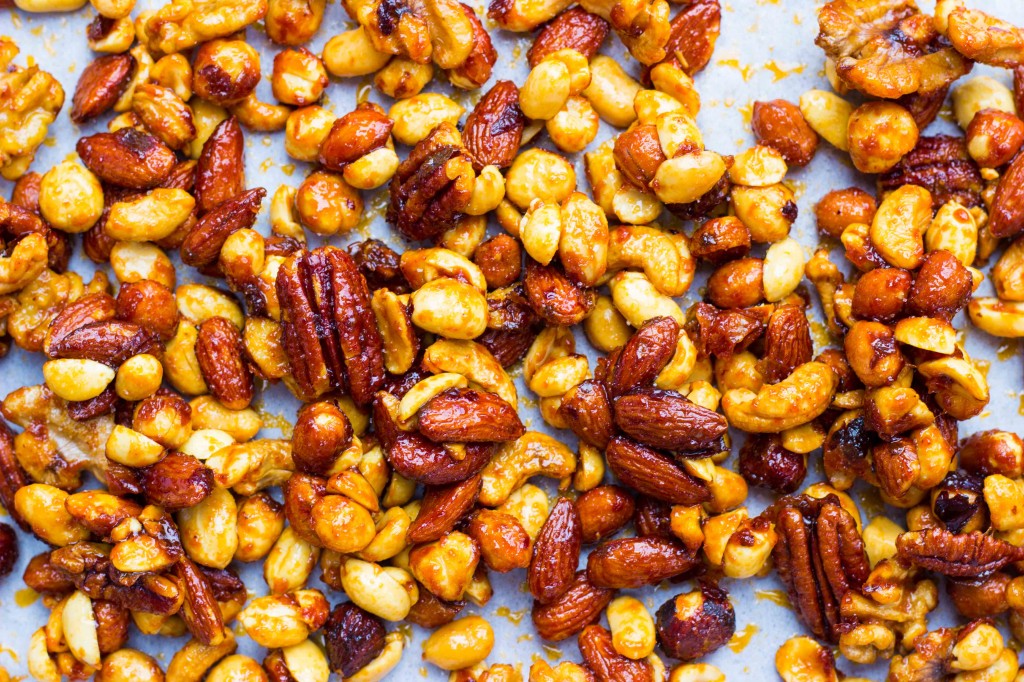 Sometimes you feel like a nut and sometimes you eat so many nuts that you think you might turn into one.  The latter is how you will feel after you eat these sriracha & maple nuts!  And trust me, that is a good thing.
 Raise your hand if you are one of those people who puts sriracha on everything!  I knew there were a few of you out there!  I didn't discover sriracha until college and I've been hooked ever since.  At the time, I was in my 'put ranch dressing over everything' phase and the heat of sriracha went perfectly with the ranch dressing.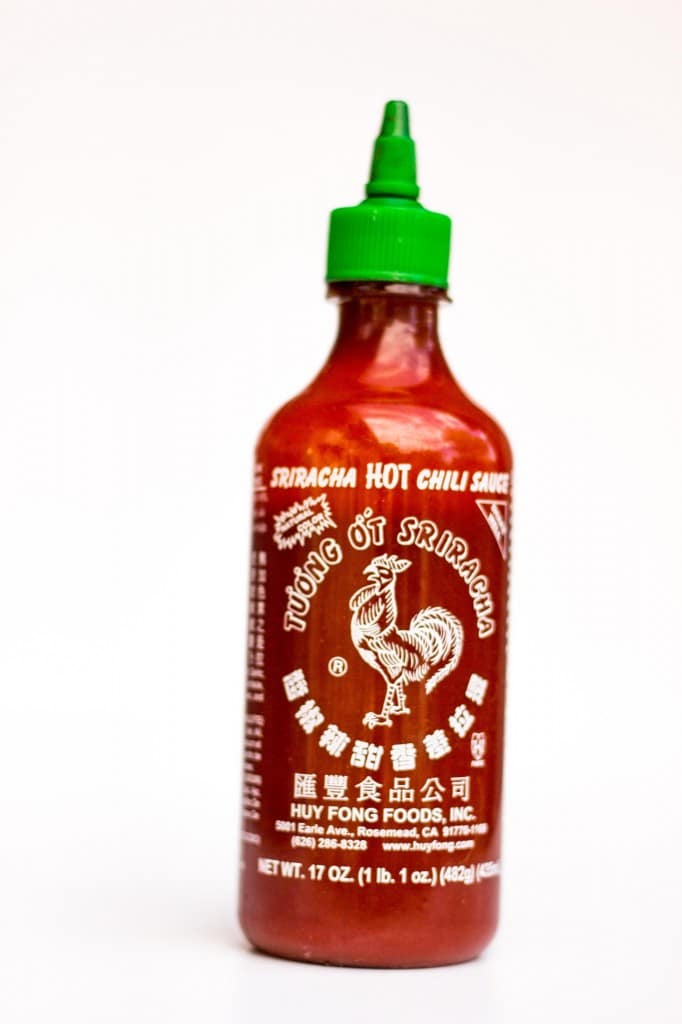 After college I managed to grow out of my ranch dressing phase, but the sriracha has stayed with me ever since.  I'm not quite sure why it is so addicting and loved by so many people, but it just is!  It adds a nice heat without being overpowering or adding any other strange flavors that might take away from the main dish.  I could probably go on an on about my love of sriracha, but I'm guessing that many of you out there feel the same way I do about it, so I will spare you.  But, if you are wondering what the heck I'm talking about, I suggest you go get yourself a big bottle of it and give it a try!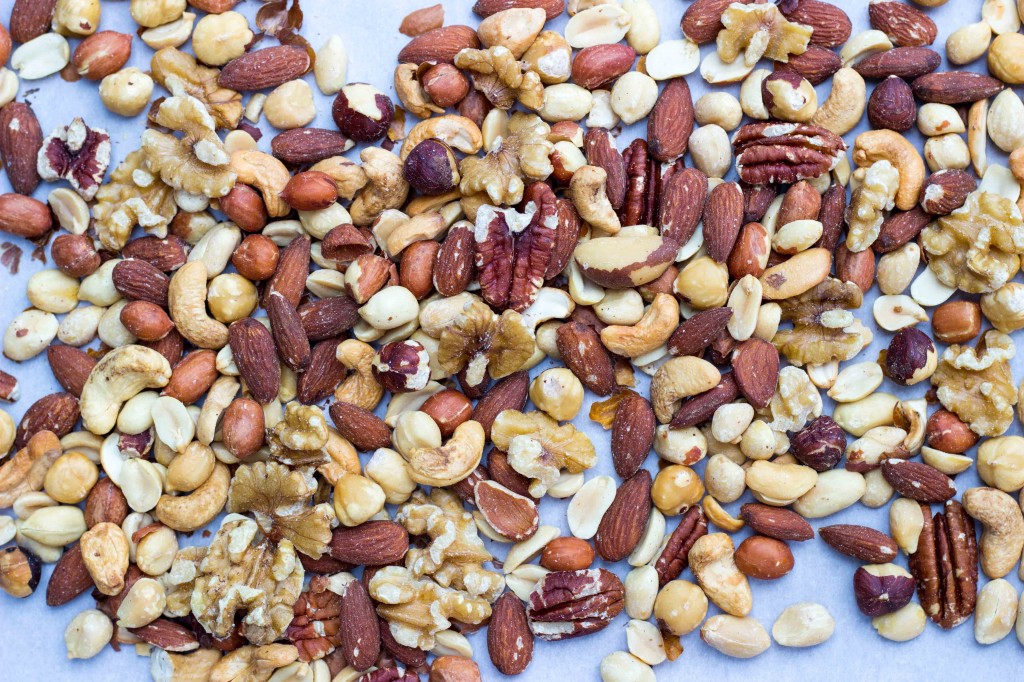 We eat a lot of nuts in our house and as much as I adore a simple roasted and salted, or even raw, nut, I also really love all the fancy flavors that they are coming out with these days.  Unfortunately, most of them have a billion ingredients in them, half of which I can't even pronounce.  Also, most of them don't seem to be gluten free, which makes me really sad.  I want to eat fun flavored nuts too!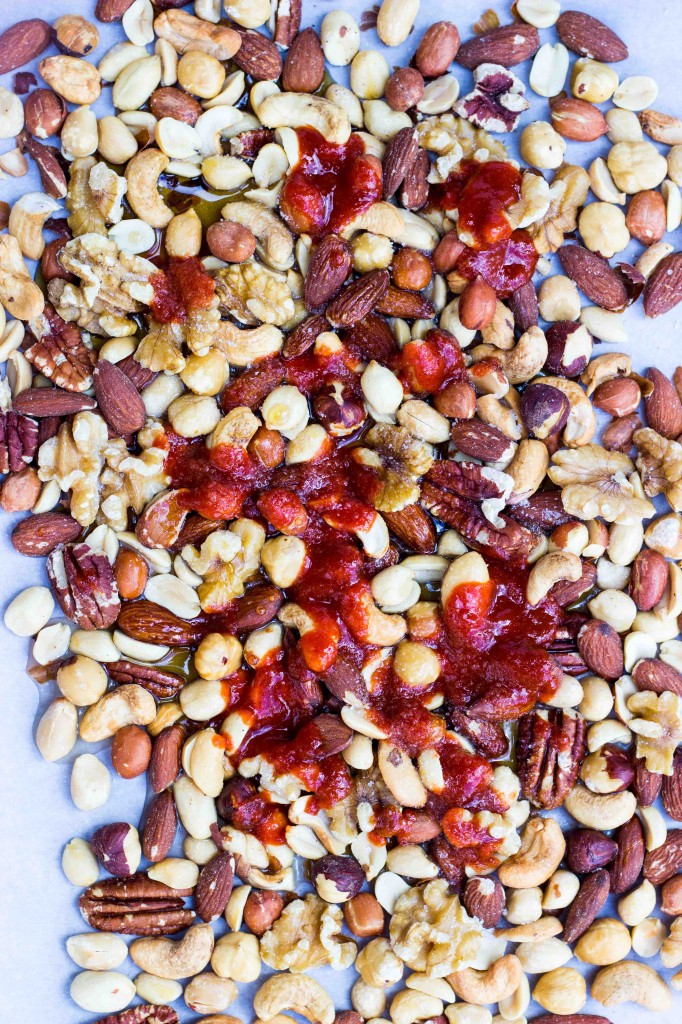 I'm a huge sucker for a sweet and salty combo and do you know what is even better than sweet and salty??  Sweet, salty, and spicy!  These flavors go so well together and the maple syrup makes them ooey and gooey and sticky and delicious.  I'm warning you now, you will want to eat the entire batch in one sitting.
Before I leave you with the recipe I will warn you of one more thing.  If you are a fellow sriracha lover, you might be familiar with the recent press that the sriracha plant has been getting.  If not, I will fill you in.  Apparently the sriracha factory emits a strong odor of cooking chili peppers that irritates the noses and eyes of some residents of the California town.  There was a lawsuit started to try to get the factory moved, but from what I can remember, they lost and the factory stayed in place.  Why am I telling you about this?  When you open the oven to flip the nuts during the cooking process you might get a big wiff of hot sriracha sauce, so be careful and don't stick your head in right away.  Unless you are a super sriracha addict and that sounds pleasant to you!