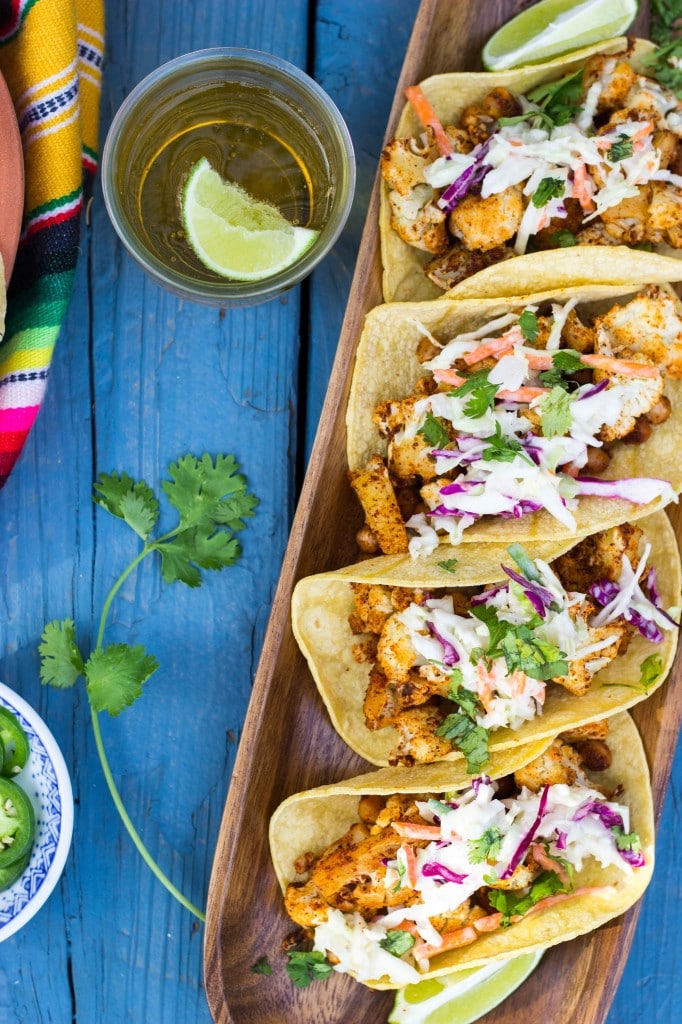 Tacos in the morning, tacos in the evening, tacos in the summertime.  If you eat cauliflower in a taco you can eat tacos anytime!  Sorry, I just had to get that out, because it has been running through my head for about 2 hours now!  I apologize in advance for it now being stuck in your head for the next two hours
All songs aside, true story: if you stuff your tacos full of cauliflower you can eat them all the time and trust me, you will want to!  I tested these tacos about three times before I got them just perfect and it was one of the best weeks of my life.  I have yet to eat these tacos in the morning, but I did enjoy them for both lunches and dinners, for 5 days in a row…
Do you ever find yourself making a dish over and over again because you love it so much?  As much as I enjoy experimenting in the kitchen and coming up with new recipes for the blog, on the weekdays I usually find myself eating the same things over and over again.  It could be that I'm lazy, or it could be my mildly obsessive personality.  When I buy a new outfit that I love, I sometimes wear it every single day for a few days, then wash it and wear it again.  And don't even get me started on how many times I listen to my favorite songs on repeat until my husband probably wants to break the CD so we never have to hear it again.  
I also get obsessed with certain ingredients and I find myself putting them in everything I make.  Right now cauliflower is that ingredient.  I came up with these tacos because what better way is there to eat cauliflower than stuffing inside my other food obsession: tacos.  And it turns out, there is not better way!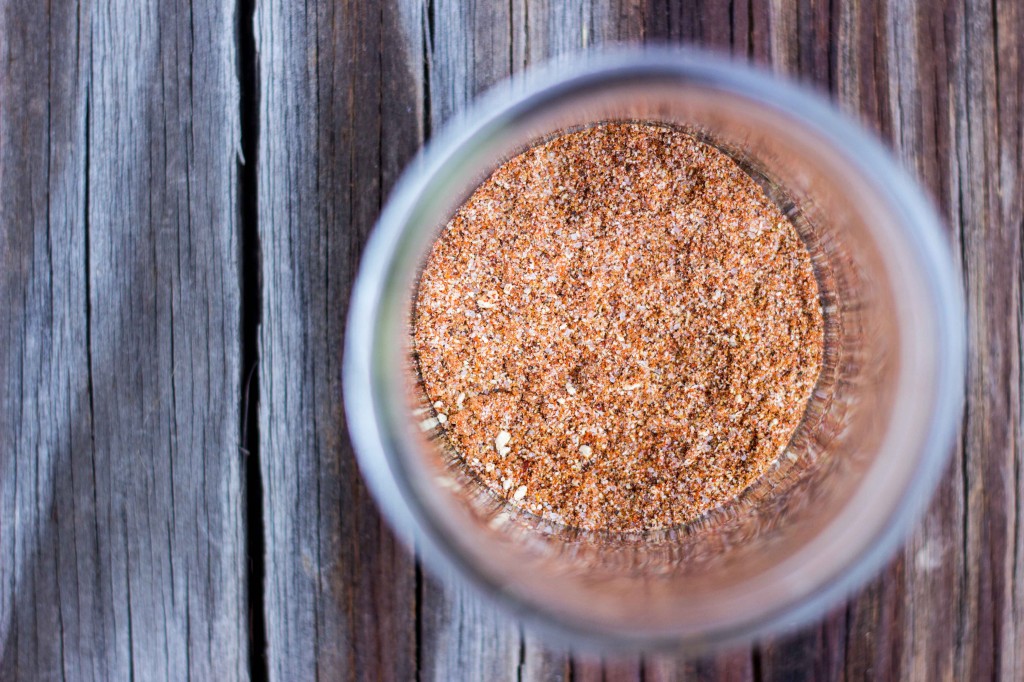 I've been obsessively watching (I told you I had an obsessive personality!) Bobby Flay's BBQ addiction show lately and it really inspired me to make my own BBQ rub.  I feel silly saying that I had never made my own rub before, but I really don't think I had!  I'm not sure why though, because it is so easy.  Literally all you do is add a bunch of spices together and mix them up, and you are done!  Then you rub it all over your ingredient of choice and it transforms it into a seriously flavorful meal.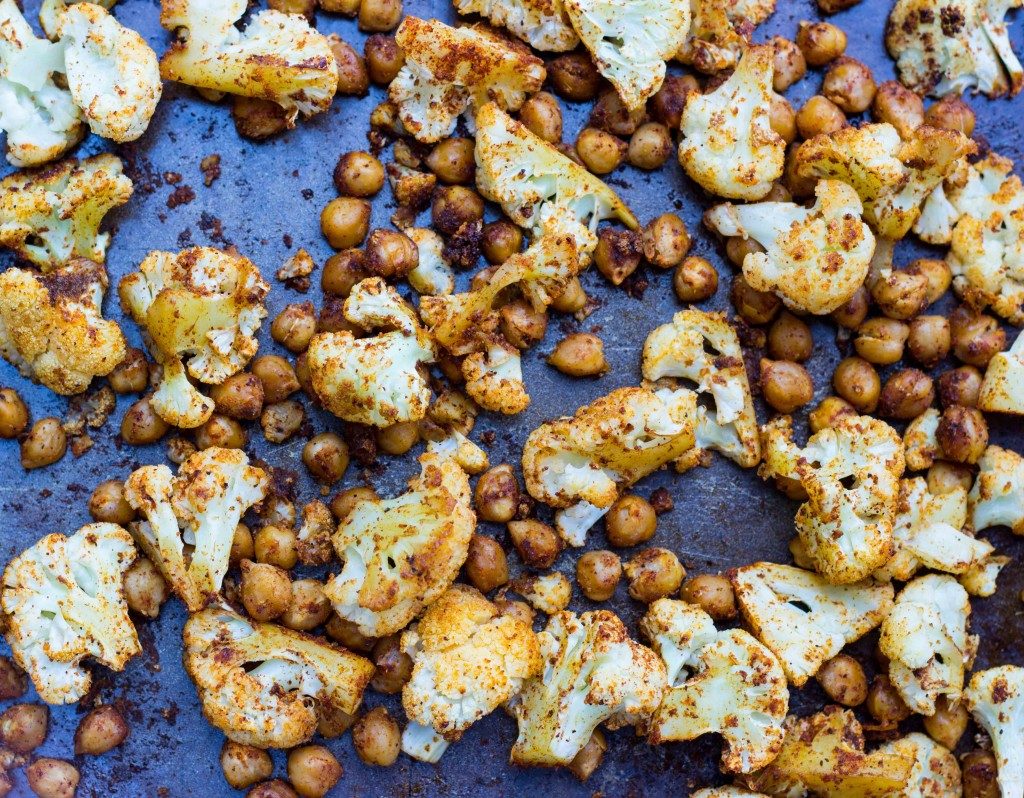 You really can't have proper BBQ without a healthy serving of slaw on top of it.  I took a little shortcut here and used a bag of pre-sliced cole slaw mix, but you could also slice your own cabbage and carrots if you would like.  To me, the most important element of the slaw is the dressing and homemade dressing is always better than the store bought stuff, so that is one shortcut I will never take!  For this slaw, I made a classic creamy dressing and then I added the juice of one lime, and let me tell you, it was creamy and tart and delicious!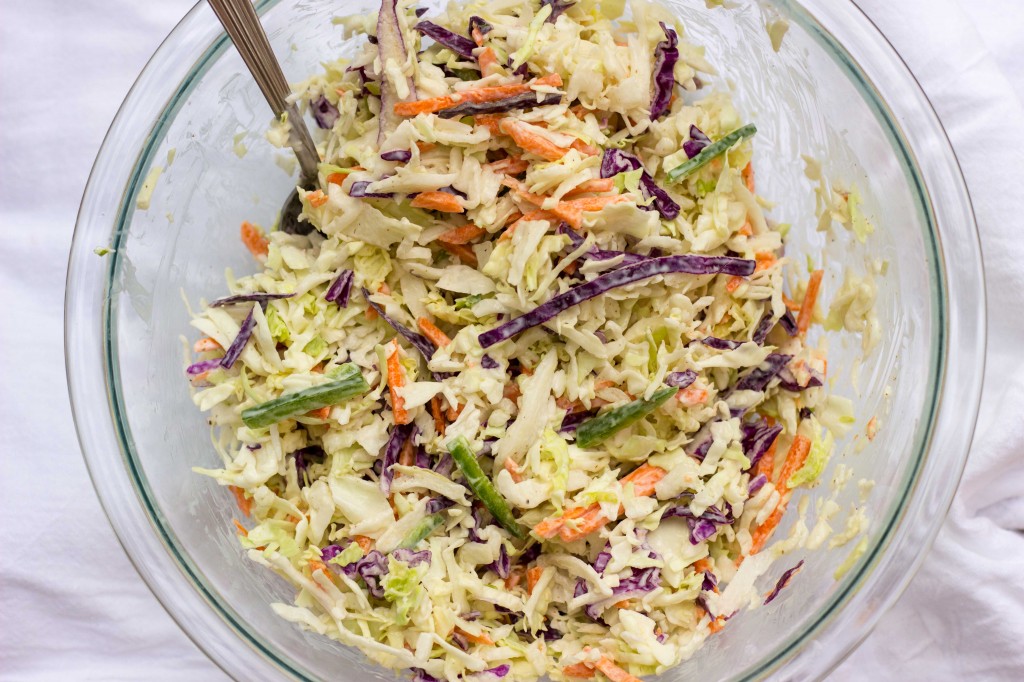 You May Also Enjoy:
BBQ Black Bean & Quinoa Tacos with Cilantro Slaw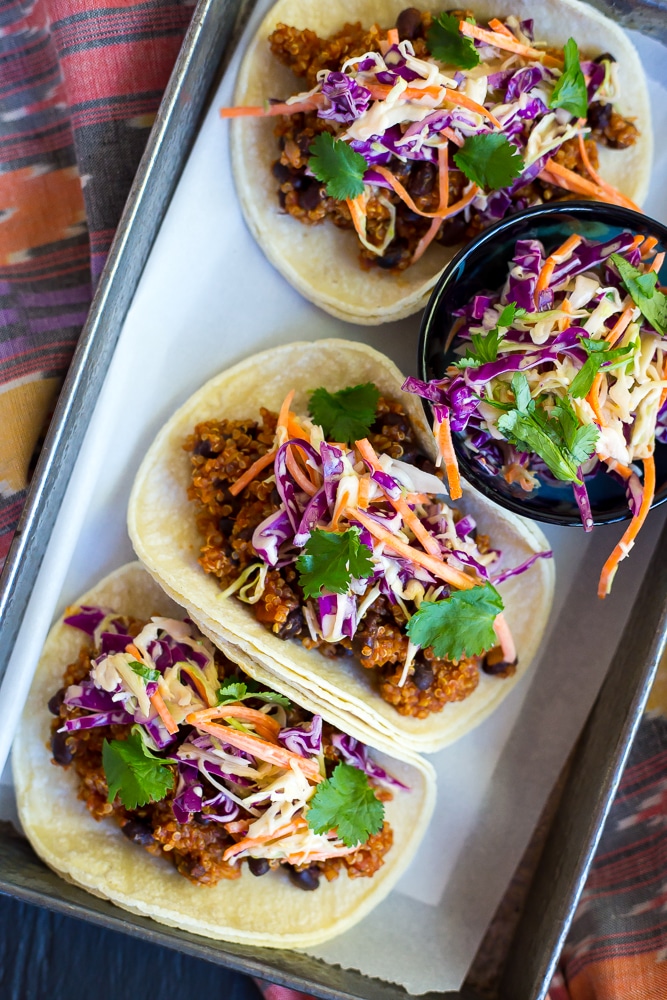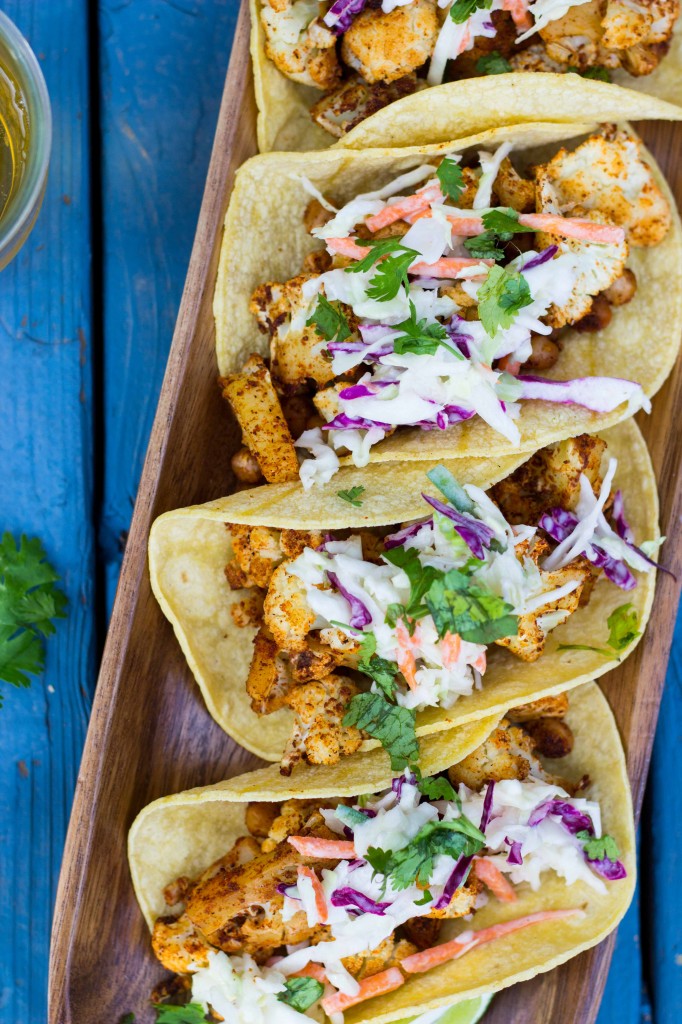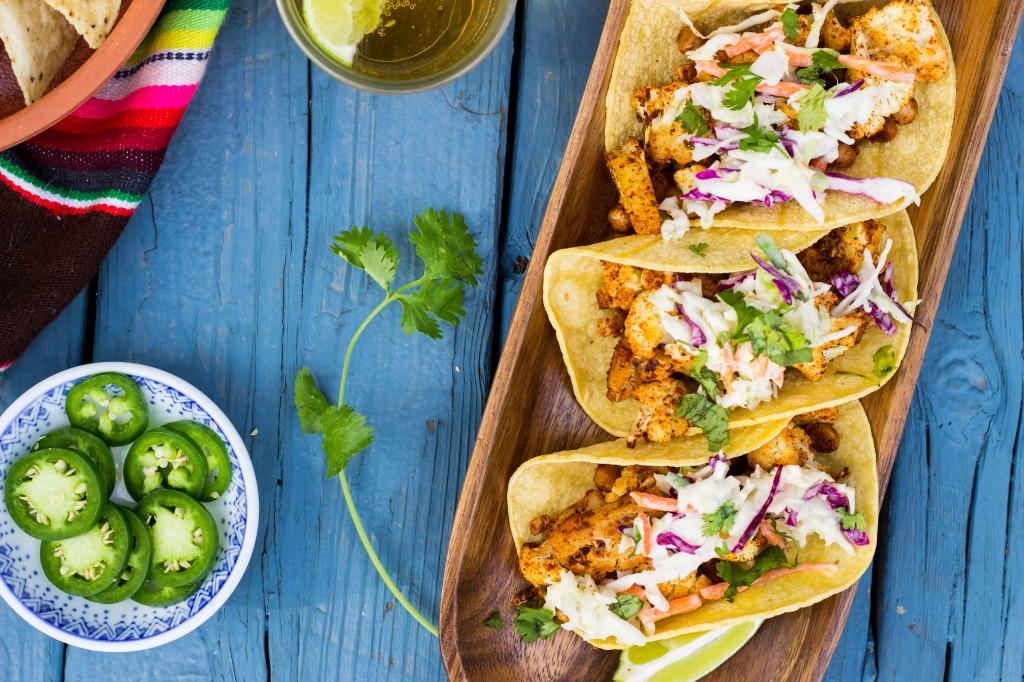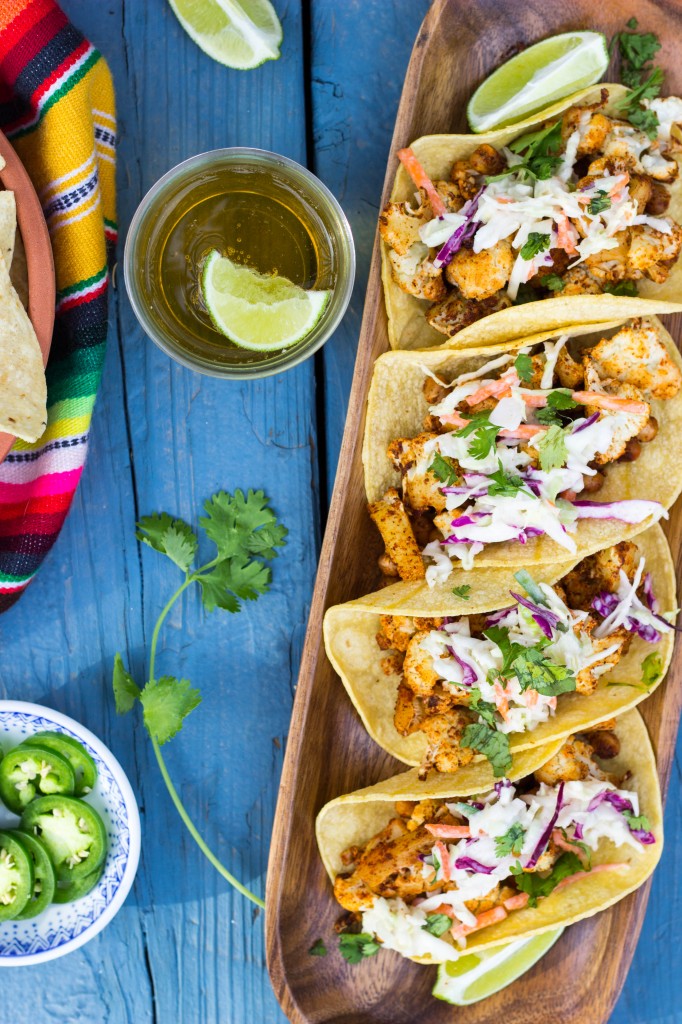 I had grand plans of getting a photo with Cheeto's head inside a hamburger bun, apparently he had other plans