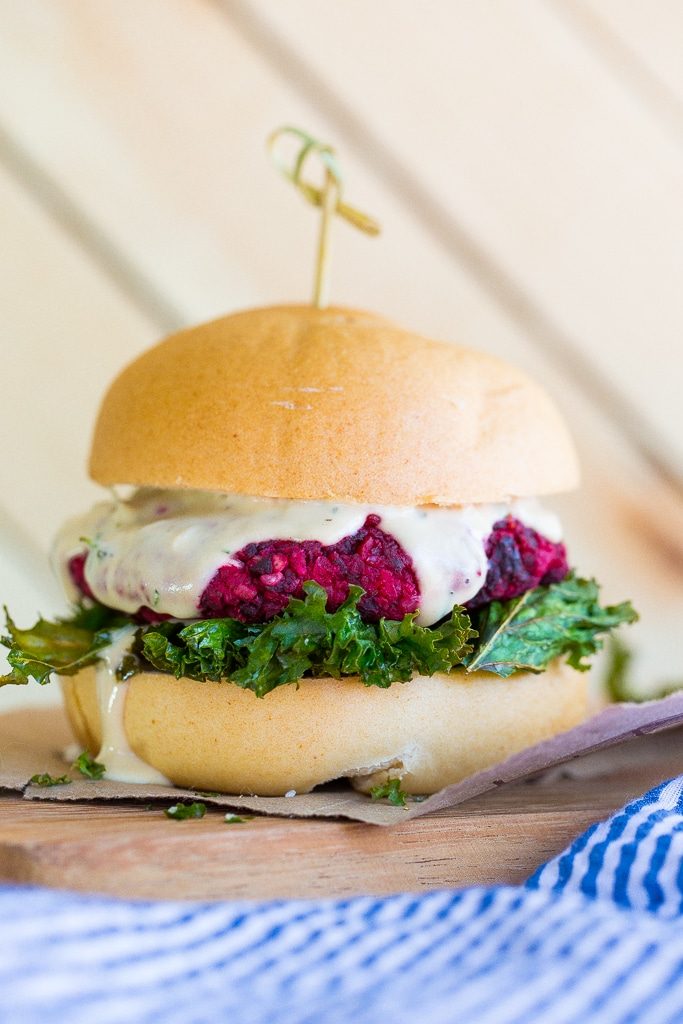 I've been dreaming of these beet burgers ever since I made my sweet potato and black bean burgers!  They were so easy to make and are still some of the best veggie burgers I have ever eaten.
For these beet burgers, I decided to use the same basic recipe but just switch up the flavors a little bit, and sure enough, it worked out perfectly!  
I'm really not sure what I like about beets more, their slightly earthy, slightly sweet taste, or their amazingly bright fuchsia color.  Sometimes the fact that fruits and vegetables can be so beautiful really blows my mind.  My hair isn't black, but it is a really dark brown color.  When I was a teenager, all I wanted to do was dye my hair some crazy color like blue or pink.  After a few failed attempts I finally realized that I would have to bleach my hair in order for any color to actually show up (which is probably for the better because I'm not sure any of those colors would have looked that great).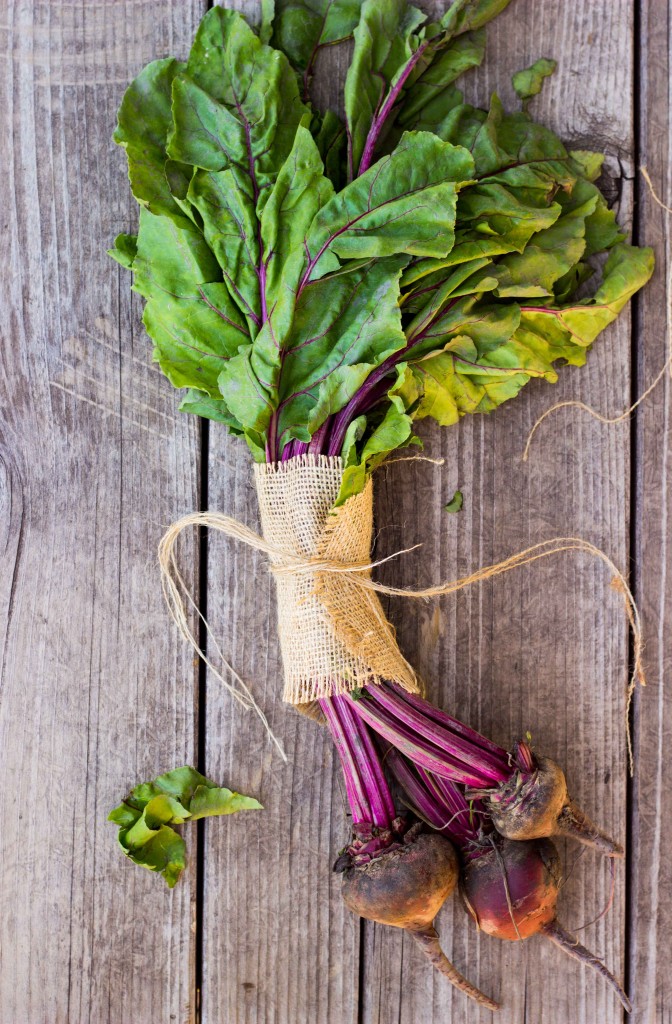 In one of my desperate hair dying attempts I turned to beet juice as my dye.  It is so bright and colorful and it seems to dye my hands and all of my cutting boards, so I figured, why not?  Unfortunately, it only gave me a few pink highlights that could only be seen if I stood in the sun, but it did work really well for my blond headed best friend.  So, if you are in a hair color rut and looking for a more natural method of changing your hair color, beets are the way to go!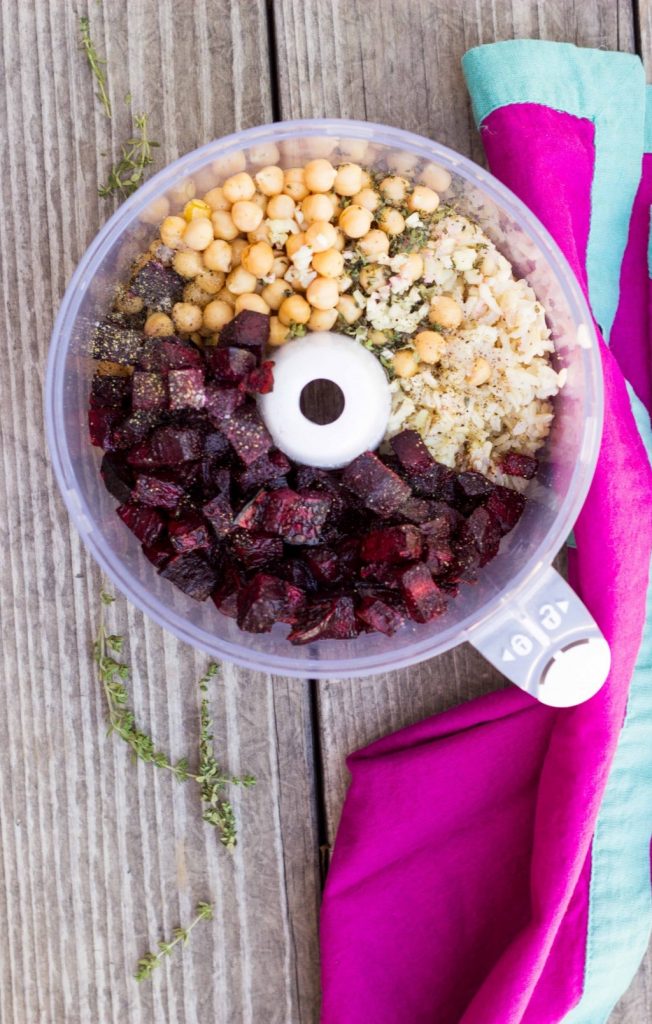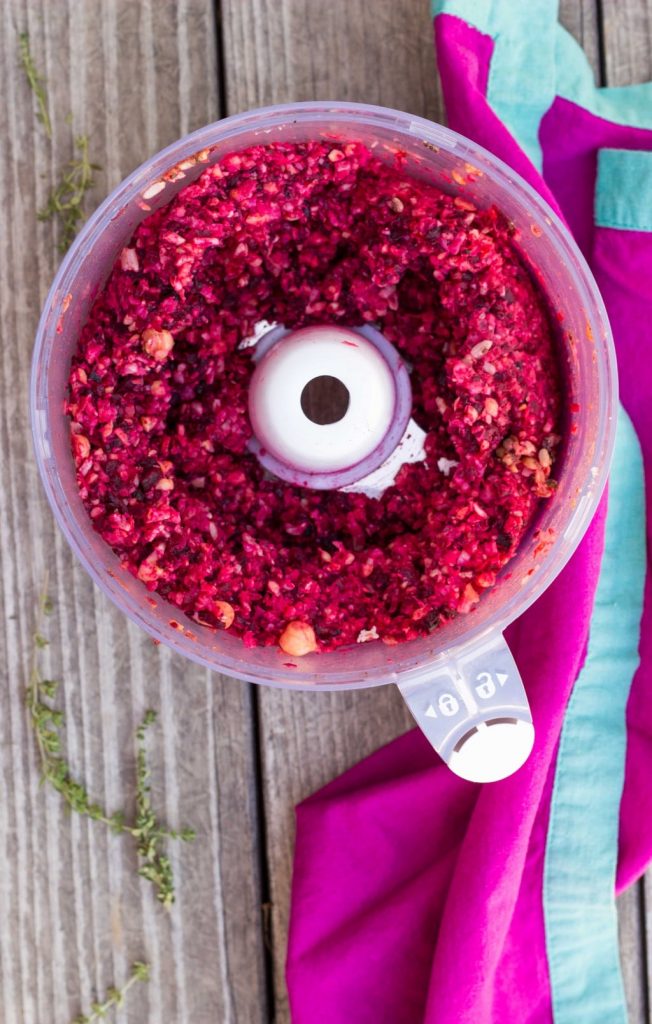 The thing that I really love about this beet burger recipe, as well as the sweet potato burger recipe, is that you don't need to use any type of bread crumbs or eggs to get them to bind together.  This way, if you are like me, you can even skip the warming up step and eat them straight out of the refrigerator.  Like I've said before, I'm a pretty low maintenance eater.  There is just something about the somewhat sticky brown rice and the roasted beets that magically comes together to form a miracle burger patty.  These burgers are going to be a little bit soft, they are definitely not as hard as a beef burger patty, but they do stay together without crumbling and they are so moist inside.  They really won't disappoint!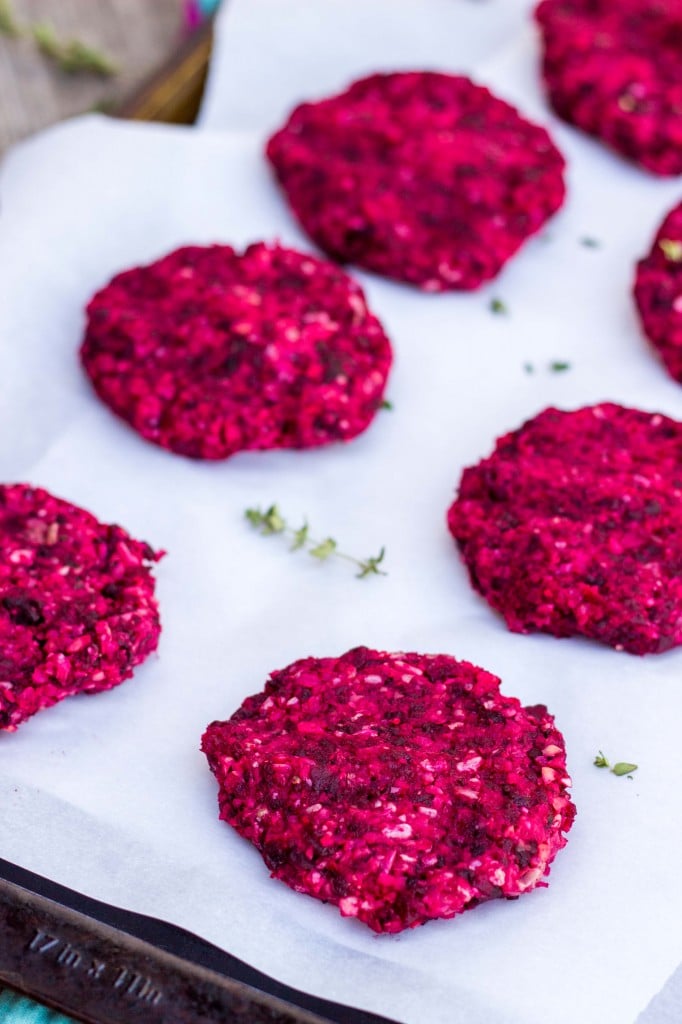 You know the amazing trend of putting french fries on your burger?  I know that this isn't the same thing at all as putting french fries on your burger, and I'm not going to try to convince you that it is, but it is a great way to add a little crunch to your burger, and I personally think that kale and beets go together like Ina and Jeffrey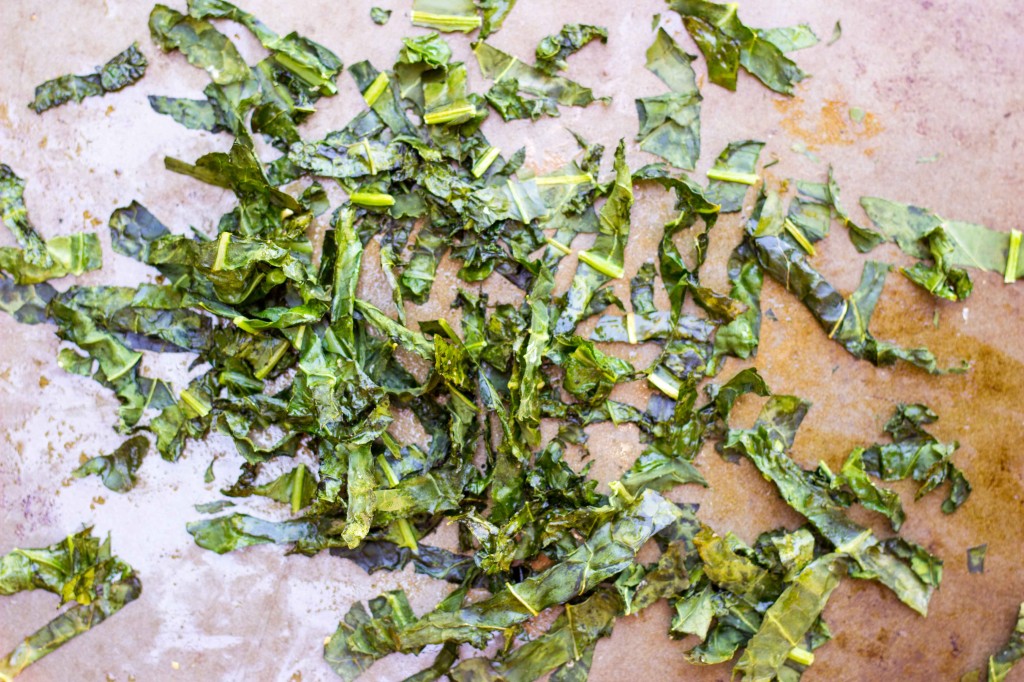 On a side note, is anyone else out there ready for Fall?!  As much as I love all the summer produce, I'm counting down the days until the Fall weather comes my way, which unfortunately might not be until October in Arizona.  I'm ready for pumpkin pie and winter squash!  Is it too early to put up Halloween decorations?!
Check out my video to see exactly how to make these delicious beet burgers!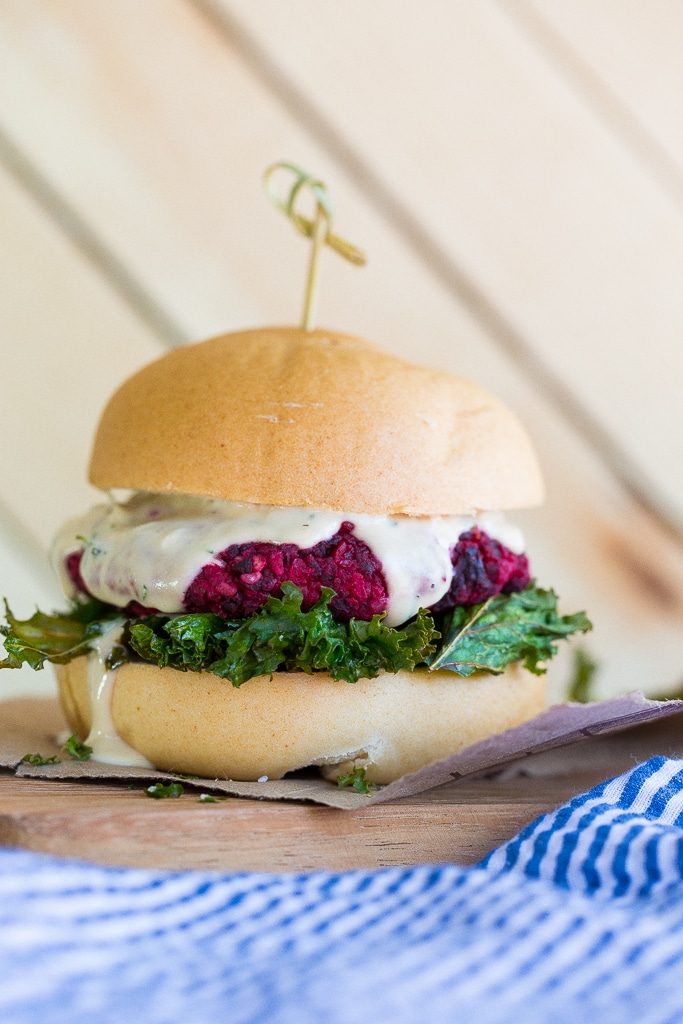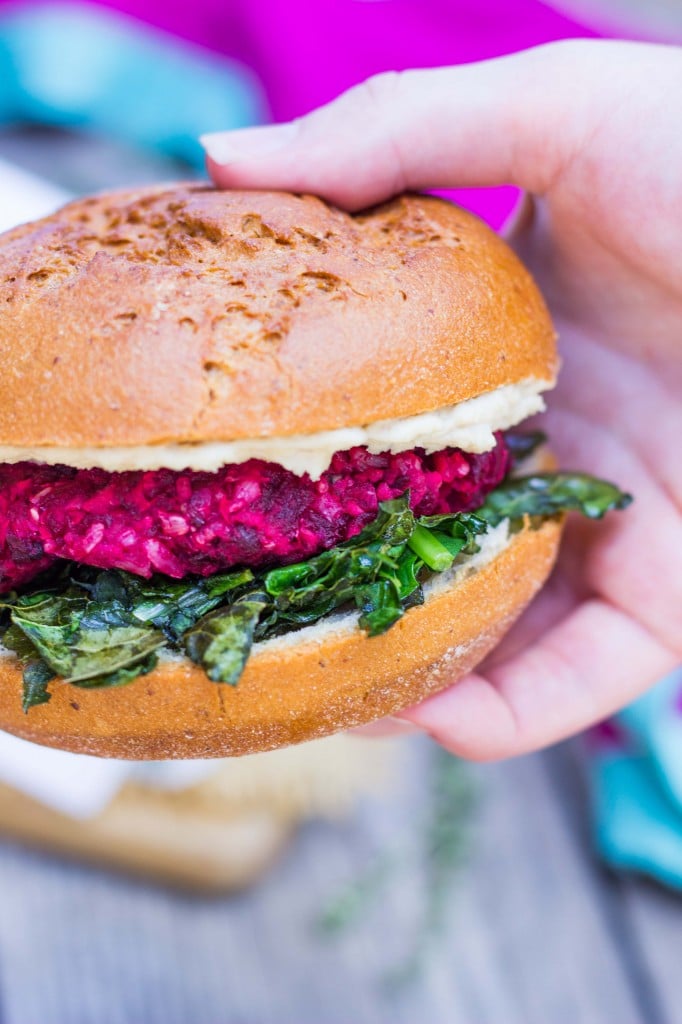 Can I be a cat, please?