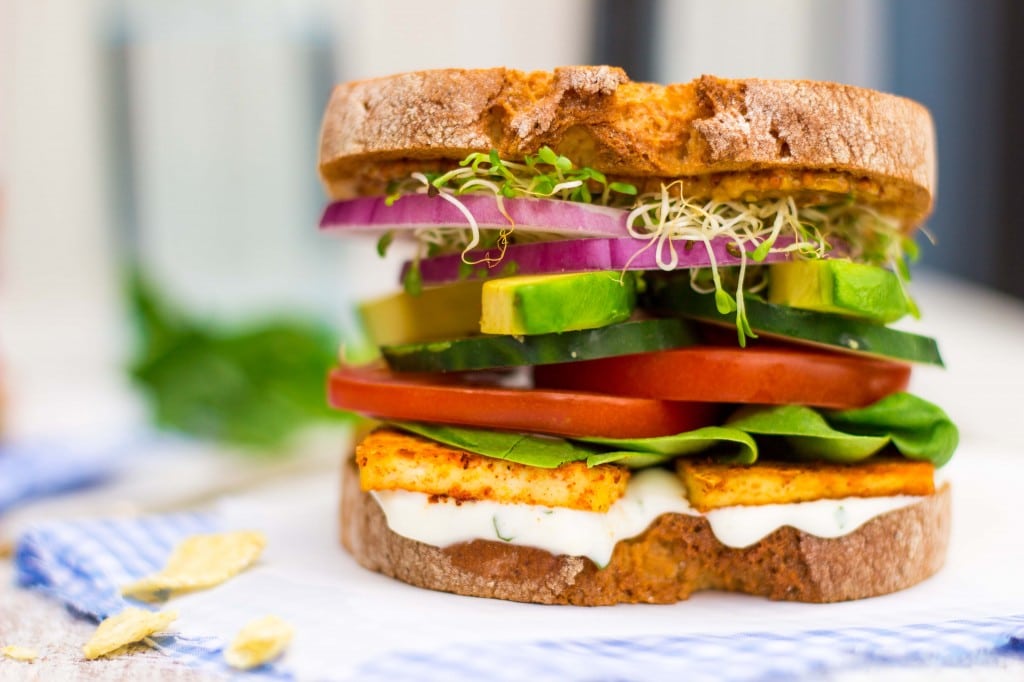 A few weeks ago, I saw this magnificent sandwich posted on my friend Alanna's blog, The Bojon Gourmet.  She makes so many delicious recipes and her photos are out of this world beautiful!  She also happens to have an orange tabby, which makes me like her even more!
Her sandwich looked so good and is the inspiration behind this ultimate veggie sandwich that I am sharing with you today.  
I've always loved to eat sandwiches (really, is there anyone out there that doesn't?!), but when I was a kid a sandwich like this would not have made it within an inch of my mouth.  My favorite sandwich, besides a grilled cheese, was white American cheese with yellow mustard on potato bread, which may as well have been a grilled cheese!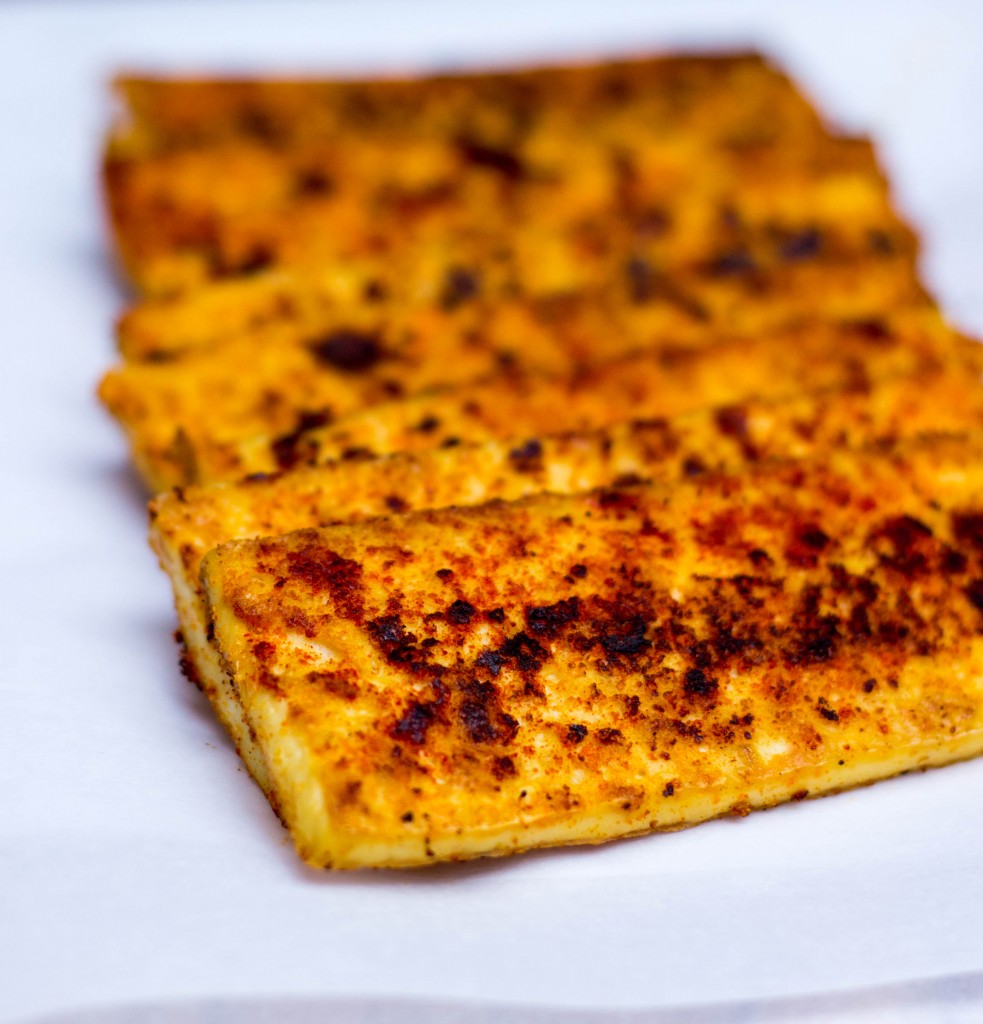 These days tacos are my go-to when I want to stuff food inside of something (besides my mouth, actually tacos are my go-to then too!) and sandwiches are my go-to when I want to layer a bunch of food on top of one another.  Sandwiches are also one of my favorite no-cook, or in this case, minimal cook meals.  Because let's face it, who wants to be slaving around in the kitchen when it is 100 degrees outside?  I'm always trying to stock the kitchen with really quick and easy meals because I know that if I don't have them on hand, I will always give in when my husband asks, "do you just want me to pick something up for dinner?".  As much as I would love to give into take out, I'm trying to not spend too much money on food or larger size clothing!
Today I am dressing this ultimate sandwich up with all kinds of vegetables, but what really makes it special are these tofu slices that I seasoned with smoked paprika.  I've been using so much smoked paprika lately because I feel like it really gives dishes a smoked meaty flavor without adding anything gross and artificial.
As you can see, I got pretty veggie happy and loaded on all of my favorite vegetables.  If you don't like some of these you could leave them out and add in your favorites.  As Claire Robinson always says, BYOC (be your own chef)!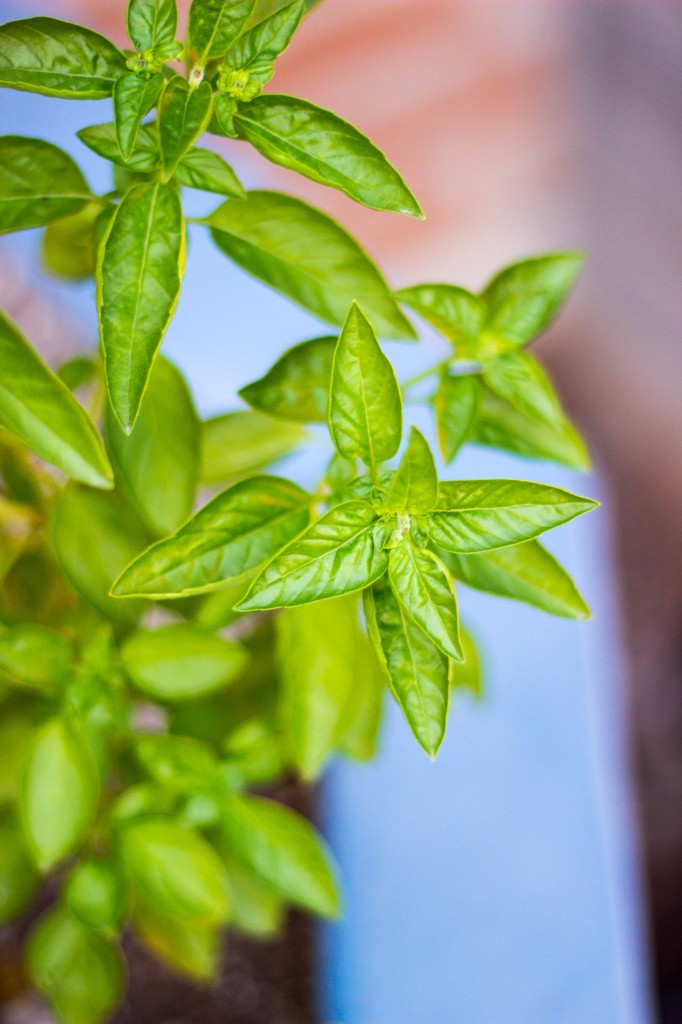 My basil seems to be the only plant that is really thriving in my garden this year.  Along with my tomato plants, my green thumb seems to be turning a bit brown
 I'm still getting used to gardening in temperatures that get so hot that if you even forget to water you plants for one day they dry up and die.  I even seem to be killing all of my indoor plants lately and sadly I have no excuse for that!