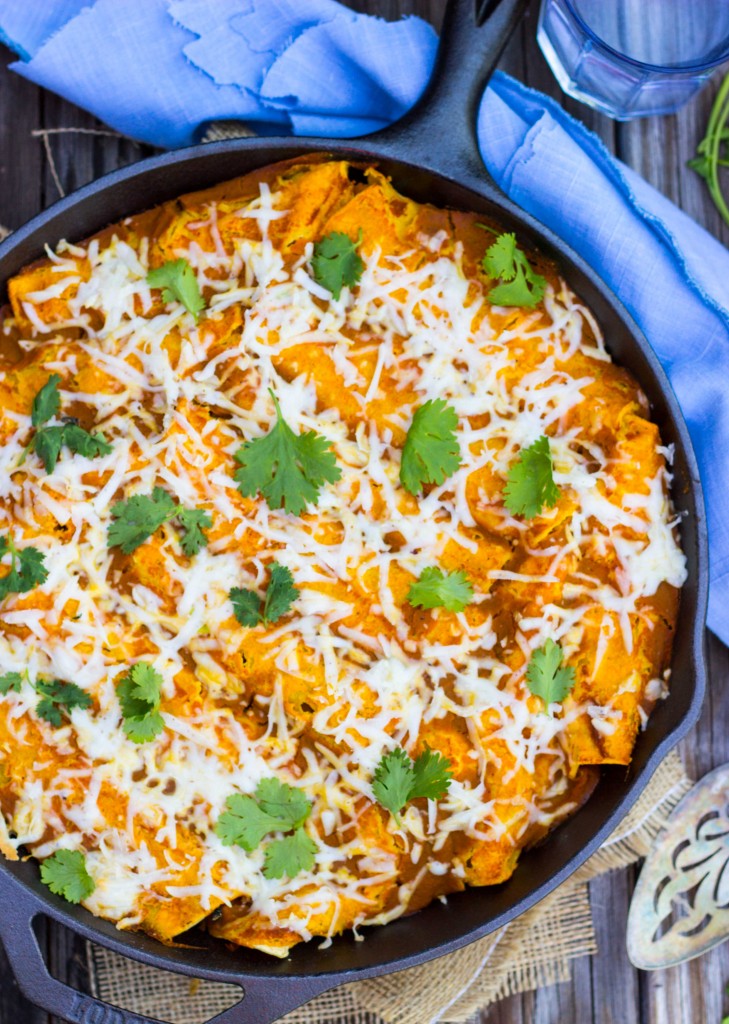 The most amazing thing happened this morning, I actually turned my heat on on the way to work!  The weather has been so perfect lately, which puts me in the best mood ever!
Also, I gotta say that these veggie enchiladas with pumpkin enchilada sauce are some of the best enchiladas I've ever made, and trust me, I have made a lot!
My husband, who tends to be on the pickier side when it comes to healthy food, even loved these enchiladas which I always take to be a good sign.  I also felt super sneaky when I managed to pack a few cups of kale into these because he usually won't touch kale with a ten foot pole.  He was either really hungry and didn't care or maybe he is finally coming around to the dark (green) side.  Either way, I'll take what I can get.
 I am also so happy that I finally bought a cast iron skillet!  I seriously can't believe that I went so long without one.  I've been racking my brain trying to think of a dish that can't be cooked in a cast iron skillet and I really can't think of one.  So don't be surprised if every single recipe I post from now on is made in the skillet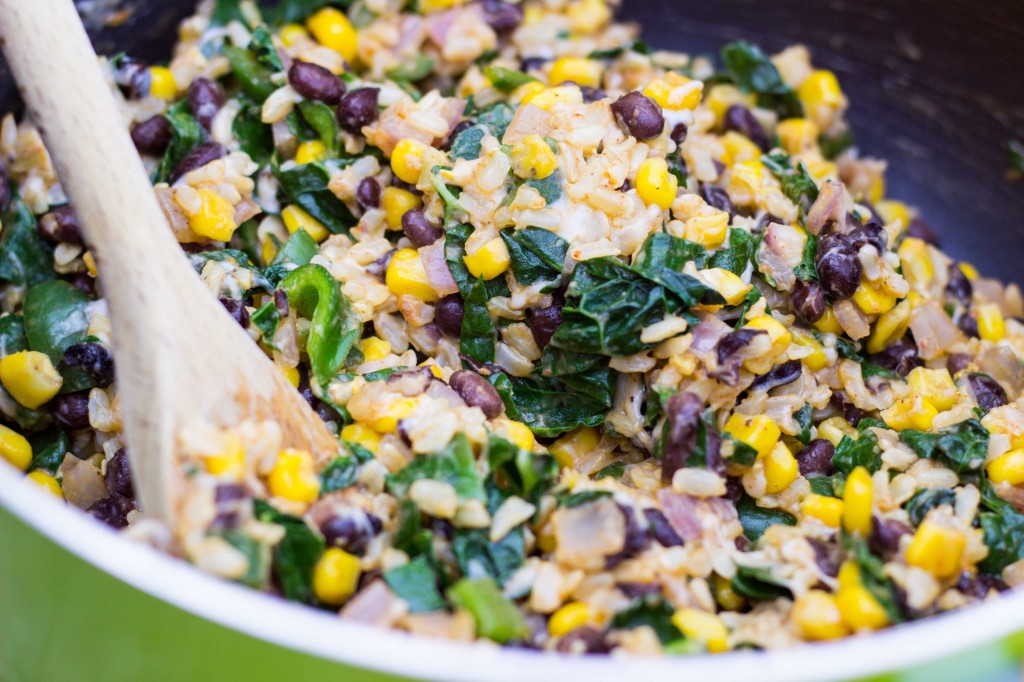 Now, let's talk about the enchiladas themselves!  I really think that this pumpkin enchilada sauce would go well with all kinds of enchiladas, but it goes really well with these veggie enchiladas.  The sauce is a little bit sweet, a little bit savory, and a little bit spicy.  I added a lot of the same spices into the filling and I find that that really tied all the flavors in nicely.  I could probably go on and on about how much I love these, but really you should probably taste them yourselves to see how awesome they are!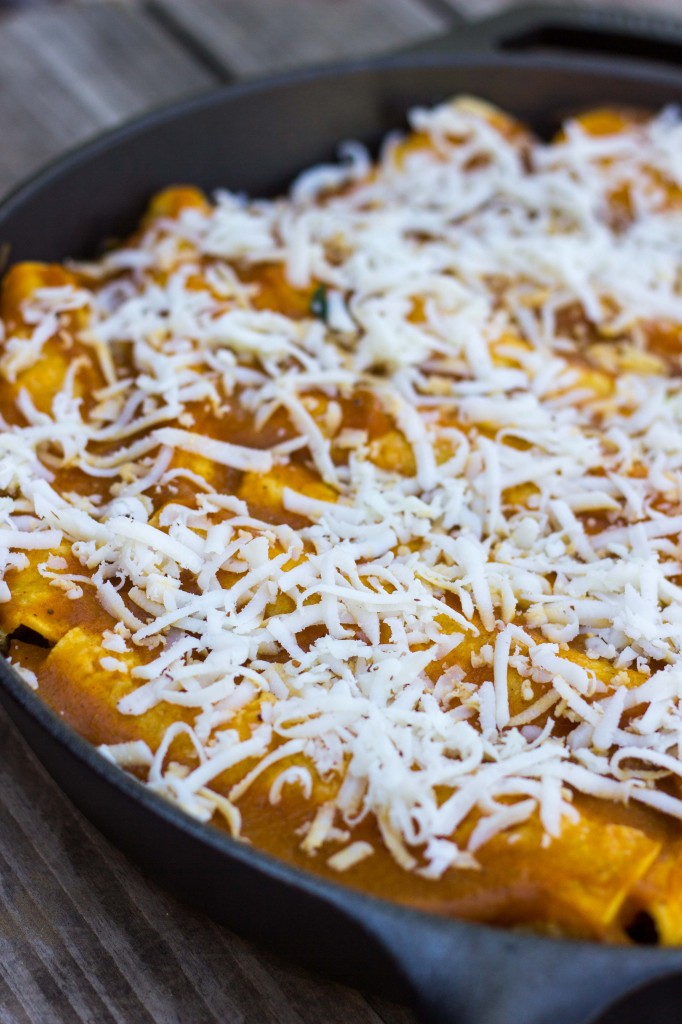 Pumpkin Enchilada Sauce Recipe