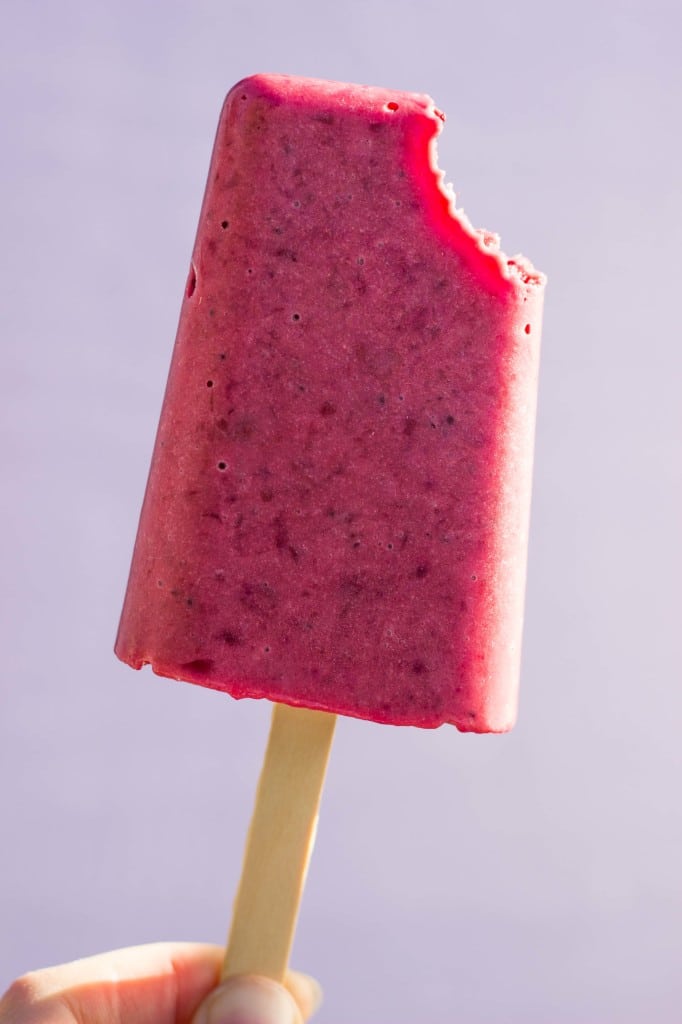 I hope everyone is having or has had a wonderful Thanksgiving!  If you are anything like me, you ate way too much while sitting at the table and then you proceeded to eat way too many leftovers straight out of the refrigerator.  Thank goodness Christmas isn't too far away so I can do it all over again soon!
 In one of my last posts I talked about how cranberry sauce was the glue that holds the holiday meal together.  But, as much as I love cranberry sauce and can't imagine Thanksgiving or Christmas without it, I don't usually eat large amounts of it.  In fact, I rarely even eat it by itself.  I usually put a small spoonful on the plate and then promply mix it into my delicious mashed potatoes, stuffing, and Brussels sprouts.  I tend to use it more as a condiment than an actual side dish.
Therefore we usually end up with quite a bit leftover and I'm never sure what to do with all of it.  It may be winter, but in my opinion, frozen desserts never go out of season.  I decided to blend my leftover cranberry sauce up with some Greek yogurt and I couldn't be happier with these popsicles!  They are a little bit holiday, a little bit tart, and a lot a bit delicious!
Happy Thanksgiving!
Next up, leftover mashed potato popsicles!!  Just Kidding!  Or am I…..??