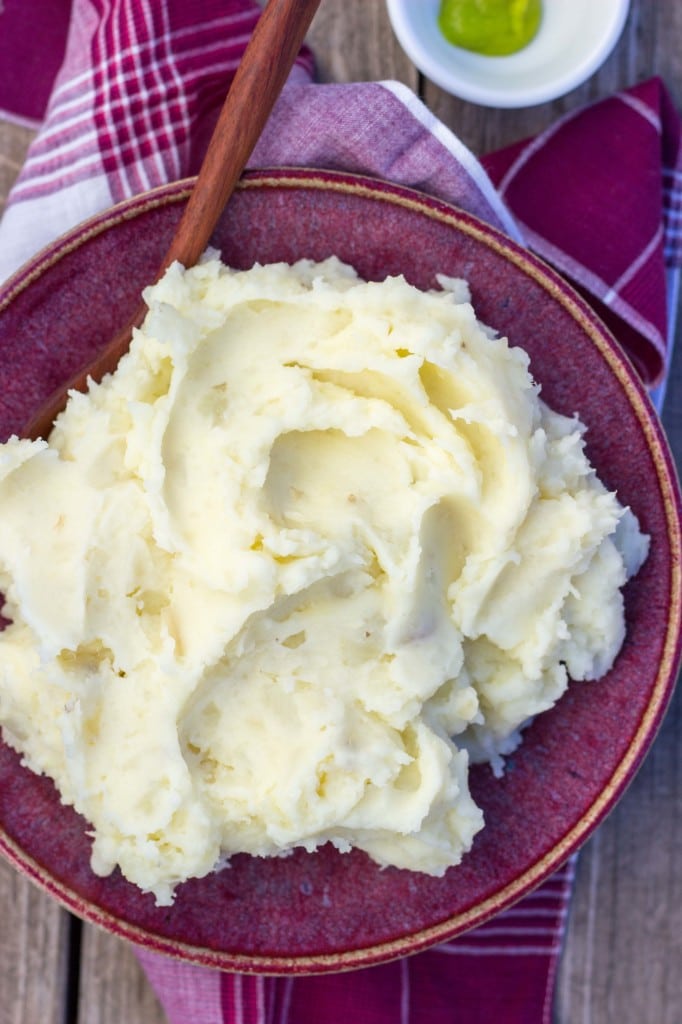 Ok, I'm giving you one last Thanksgiving side dish before the big day and I've saved the best for last!  These parmesan wasabi mashed potatoes are pretty much the best thing ever and I've been sitting on this recipe for almost a year now.  I just can't keep hold it any longer!
 Mashed potatoes are my all time favorite holiday side dish.  So much so, that you pretty much shouldn't bother inviting me over for Thanksgiving or Christmas unless you plan on having mashed potatoes.  When I was a very picky child, all of my holiday meals consisted of carrots and ranch (which seems completely random now) and a big pile of mashed potatoes. Needless to say, mashed potatoes are very close to my heart
This mashed potato recipe, in particular, is really special.  Last winter one of our friends (hi Alan!) came to visit and offered to make us dinner.  He kept going on and on about umami and how these mashed potatoes would create that flavor.  Umami is said to be the 5th flavor (in addition to salty, sweet, bitter, and sour) and to be a very pleasant savory taste.  Some people even equate the flavor to a party (or something else that makes people very happy that I'm hesitant to mention on here!) And trust me, these Parmesan wasabi mashed potatoes will be one of the most pleasant tastes you have ever had.  My husband just told me twice in 2 minutes that they were the best mashed potatoes I have ever made.
Change up your traditional mashed potato recipe this holiday season and I assure that you won't be disapointed!