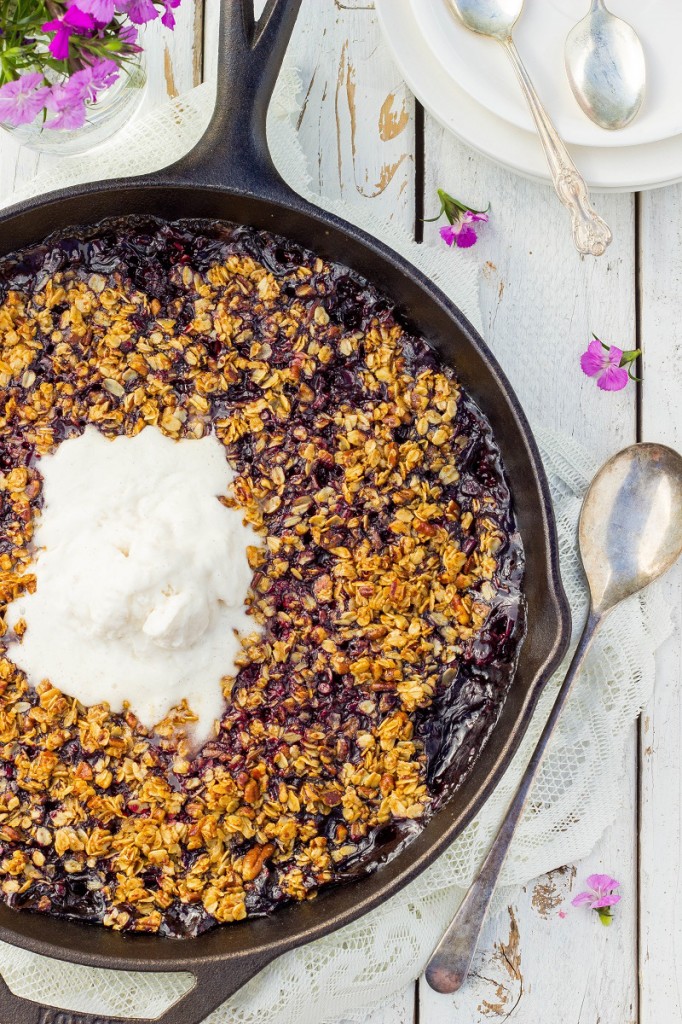 I realized half way into making this crisp that I also made a Valentine's Day Crisp last year on the same exact day.  Which made me think for a second because growing up I was much for of a cookie or cake kinda girl and fruit filled desserts were definitely not my favorite.
Then, while I was looking through my photos from my last crisp post (which thankfully have gotten a lot better over the past year!) I remembered that I made that blueberry crisp because I was so excited that blueberries were on sale at the grocery store so I bought as many as I could.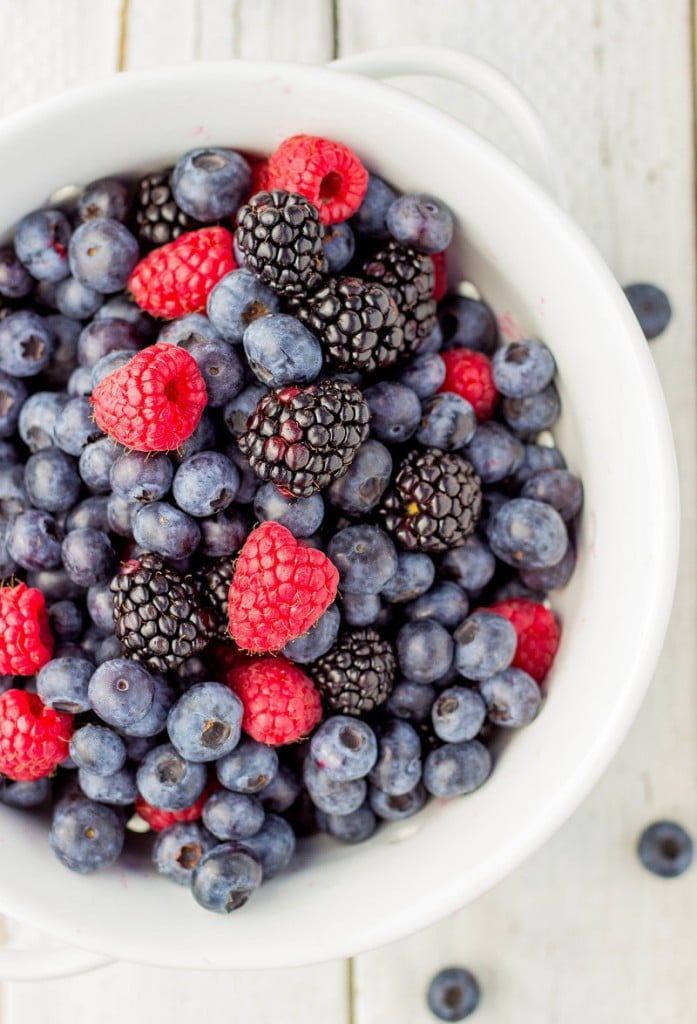 And, sure enough, exactly one year later the same grocery store was having the same fruit sale and this one included raspberries and blackberries too!  So I went a little crazy and bought them all!  And then I made another crisp, but this one is 1 million times better and not only has three kinds of berries, it also has chocolate in it and I don't think anything ever tasted worse with the addition of chocolate.  Agreed?!!?  Good!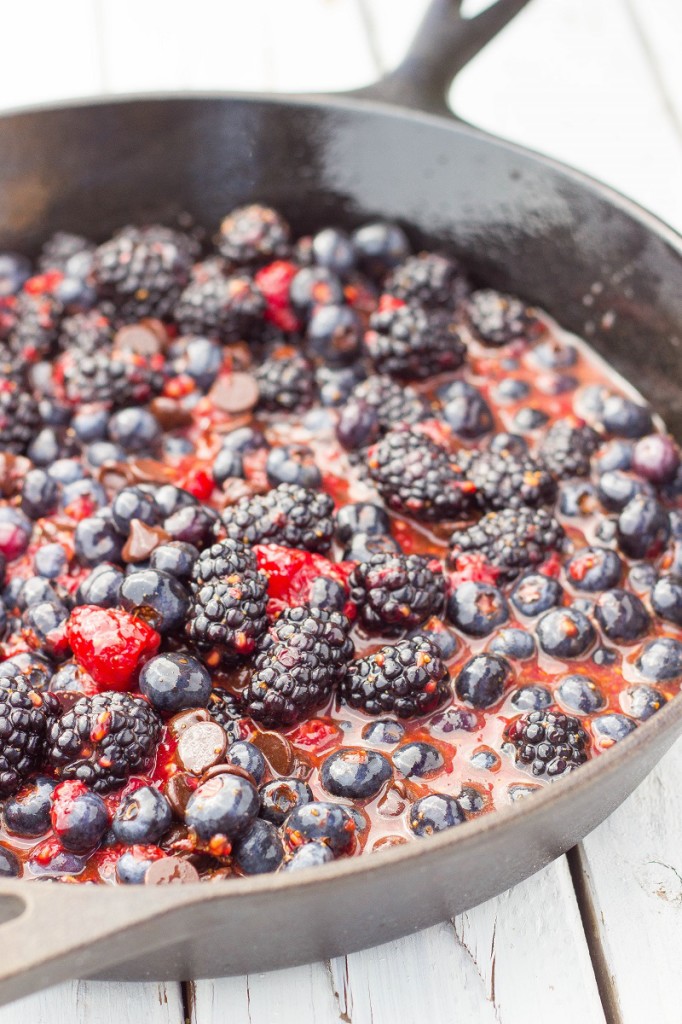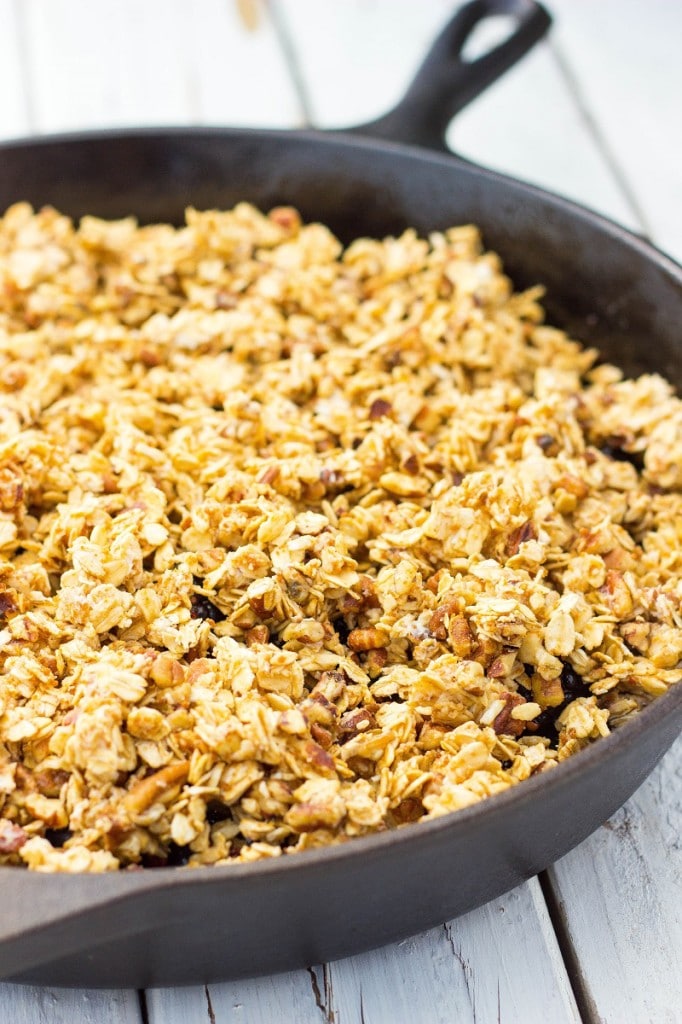 I also added some chopped pecans to the topping for a little extra crunch and they toast up really nicely in the oven.  The first crisp I made apparently didn't have quite enough crispy, buttery topping on it (according to the husband) so this crisp has a lot of delicious crispy topping and tastes even better with a big scoop of ice cream on top.