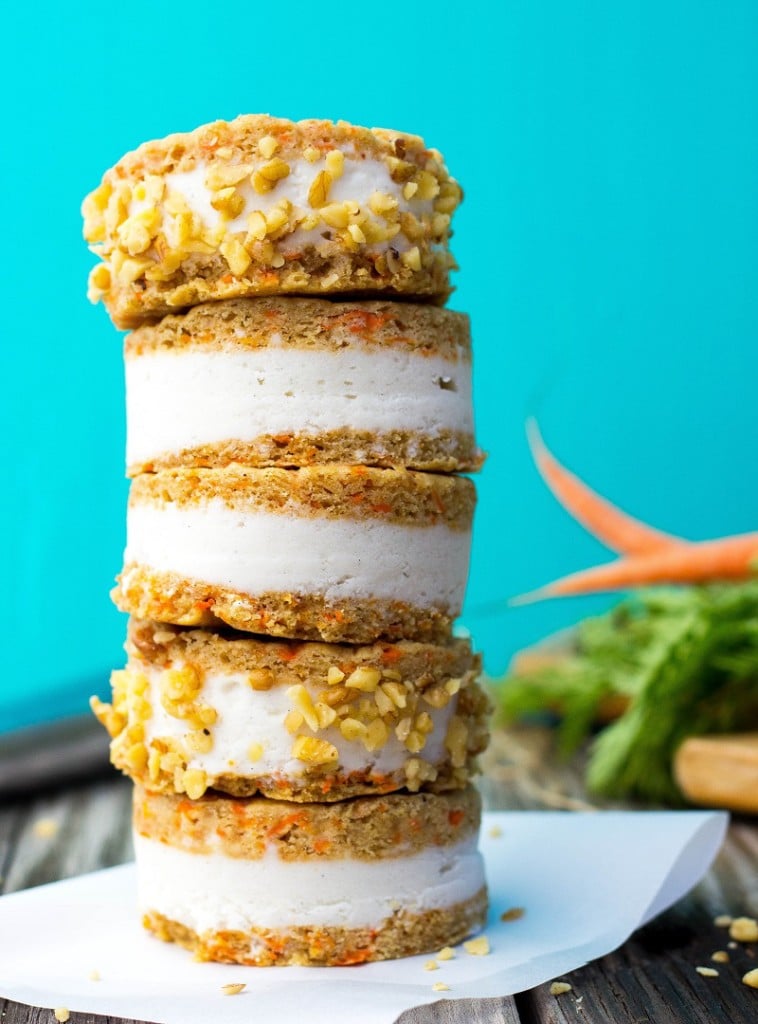 I've always had a very special relationship with ice cream sandwiches, but these ones just blow the regular ones out of the water! And I think the Easter Bunny would definitely approve too
Easter was one of my favorite holidays as a kid. My best friend (Hi Sho!!) lived out in the country and every year her mother (Hi Barb!!) would spend hours in the morning hiding lots and lots of eggs for us. We would spend the day walking around in the woods searching for eggs and then eating lots of good food that afternoon. It was so much fun and even though I'm older now, I am pretty sure it would still be just as exciting!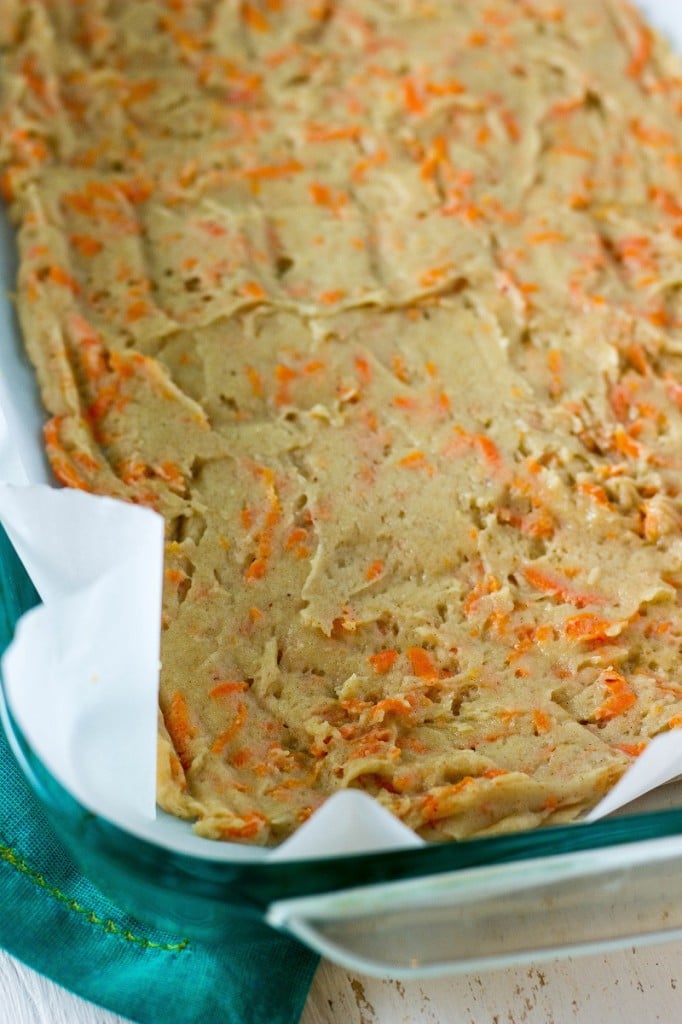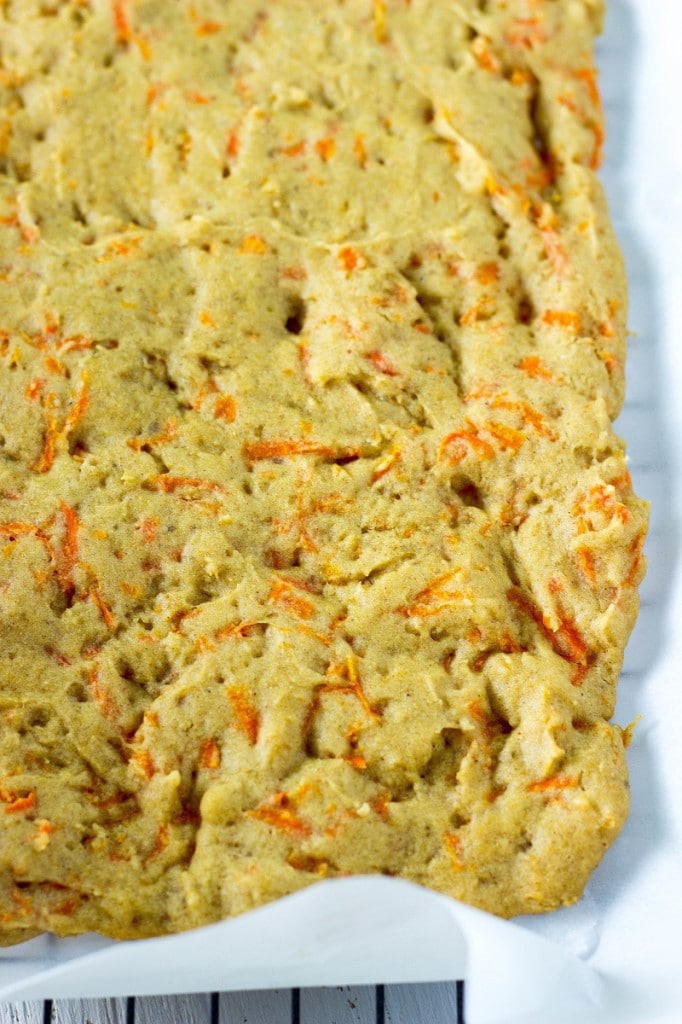 These days I don't do much Easter celebrating, but I dream of the days when I have kids and can put together awesome Easter egg hunts for them! But, until then I'm just going to make it a tradition to eat these delicious Carrot Cake Ice Cream Sandwiches every Easter, and maybe even once a month in between! No lie, I ate one of these for breakfast, lunch and dinner today. That is something I would have never gotten away with as a kid! Ohhhh, adulthood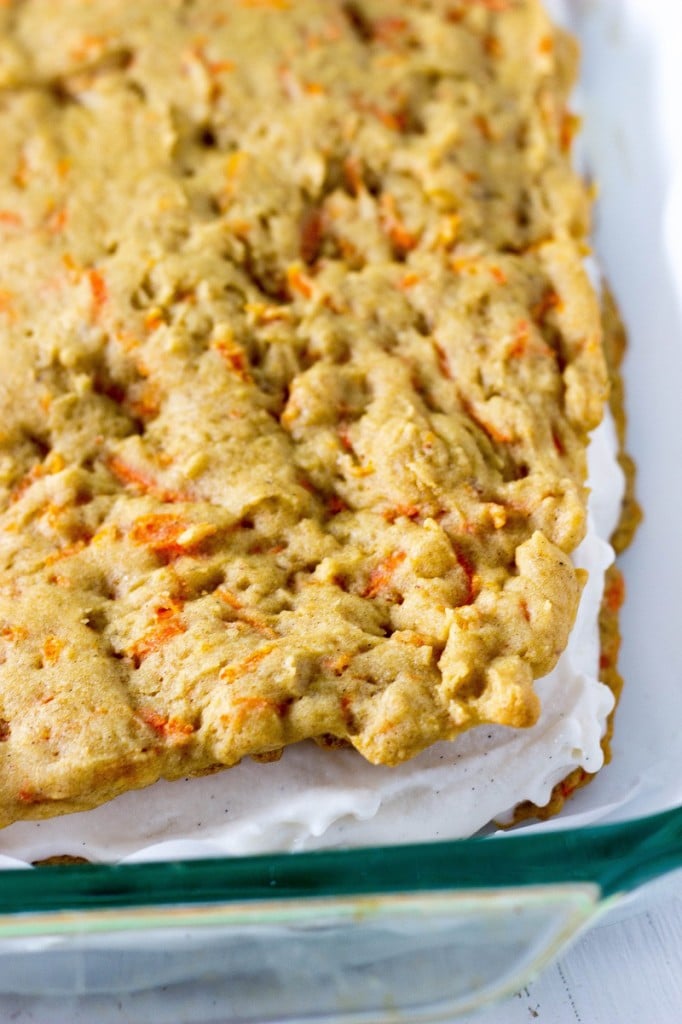 There are a few steps to these Carrot Cake Ice Cream Sandwiches, but I promise they aren't very difficult to make! And they are totally worth it. I used non-dairy So Delicious Coconut Vanilla Ice Cream for these because I loved the added coconut flavor with the carrot cake, but you could use any kind of ice cream you would like. You can also choose to roll them in some chopped walnuts for a little added crunch! However you decided to make these, I know you will love them!
Print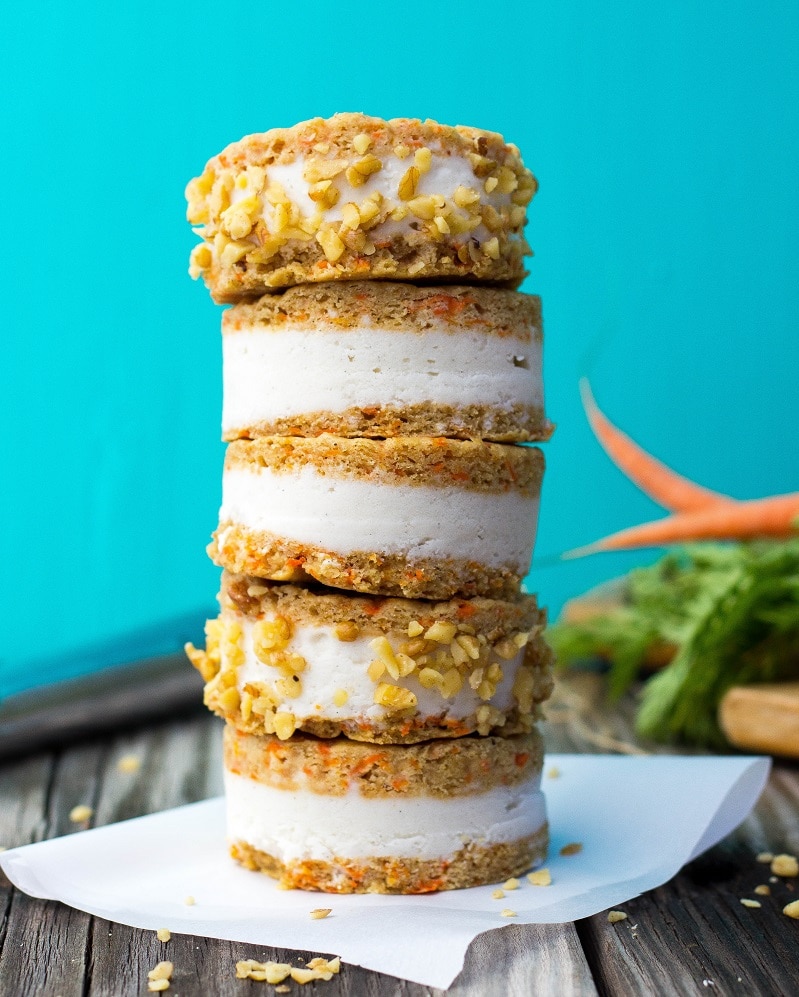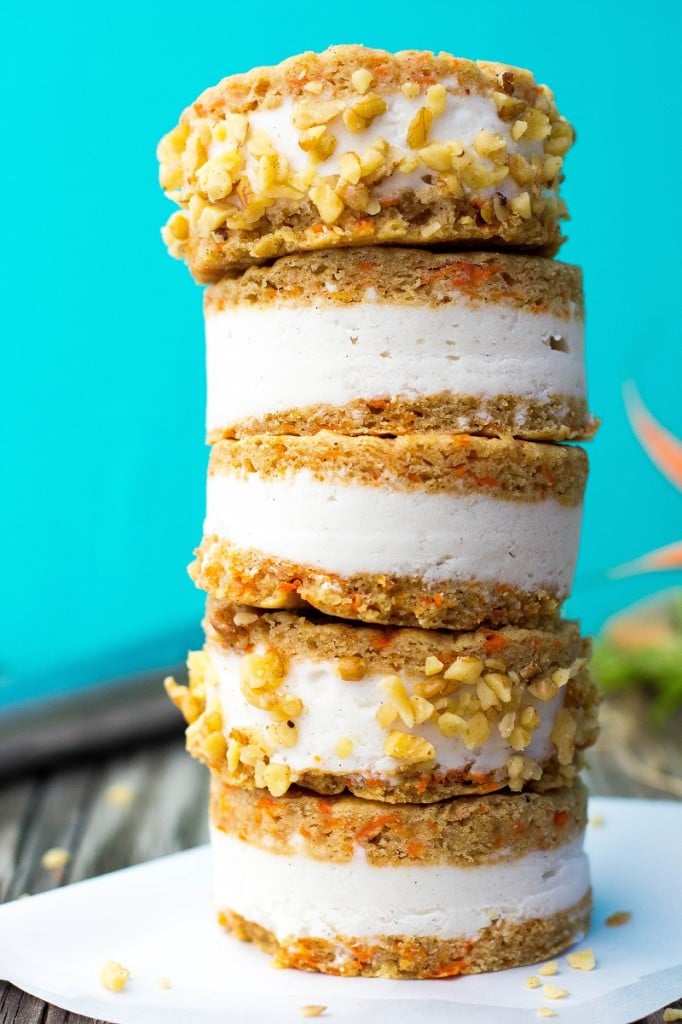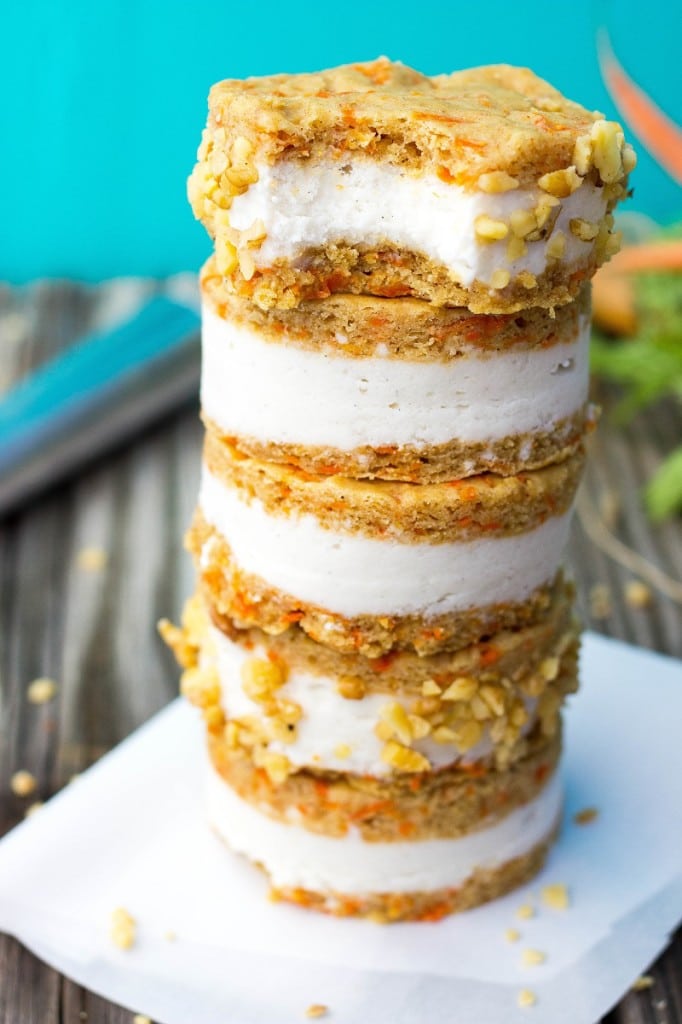 You May Also Love:
Peanut Butter & Banana Ice Cream Sandwiches {Vegan & Gluten Free}