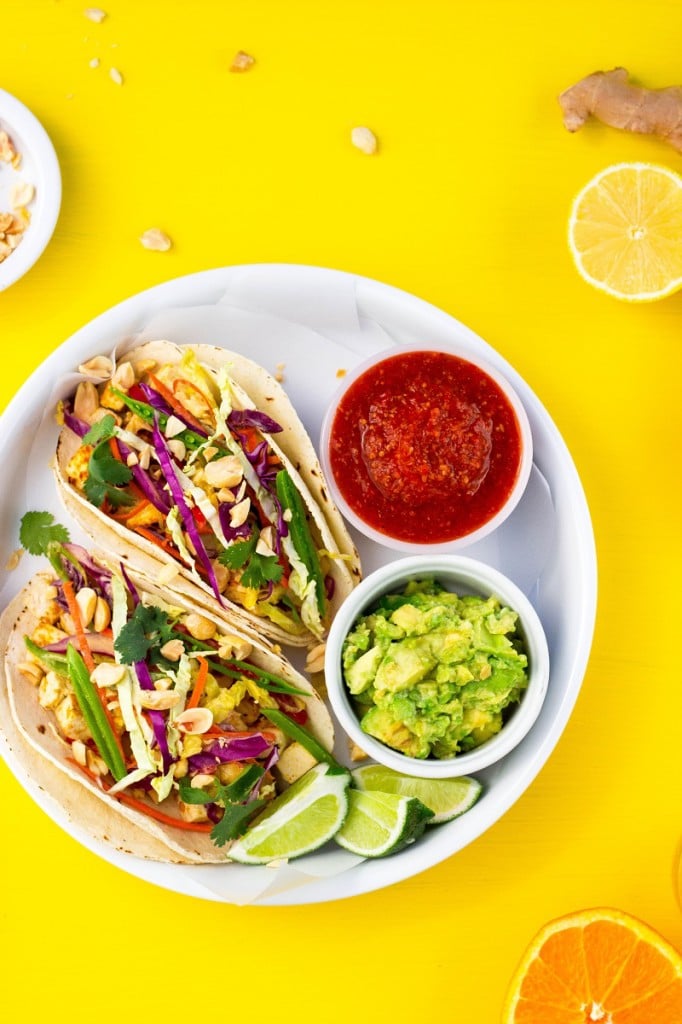 It's Taco Tuesday!!! Because we really need another excuse to eat tacos, right?! Well, just in case you do need an excuse to eat them, adding miso and citrus marinated tofu to your taco is the best.excuse.ever. I also topped these with my Creamy Rainbow Asian Slaw from last week, just to make them doubly delicious!
I know some people have mixed feelings about tofu, some think it has strange texture while others think it has a bland taste. But I assure you that after you let this tofu sit for an hour in this miso citrus marinade it will be packed with tons of flavor and nobody will be calling it bland. And, if you use the firm tofu, the texture will be just right.
Now, about this marinade! I usually just saute my tofu with some olive oil and tamari but taco time calls for something really special. I whisked together some miso, orange juice, lemon juice, ginger and a few other ingredients and then let the tofu sit in the marinade until it soaked up all the flavor goodness. Then I just sauteed it up in a pan to give it a nice crispy texture and it tasted so good!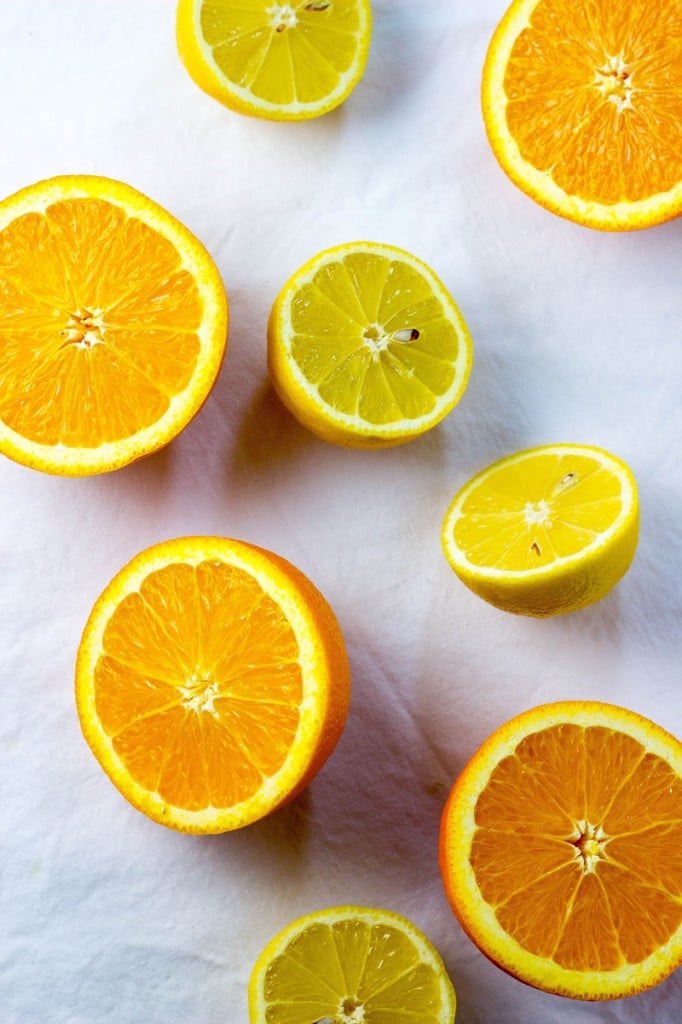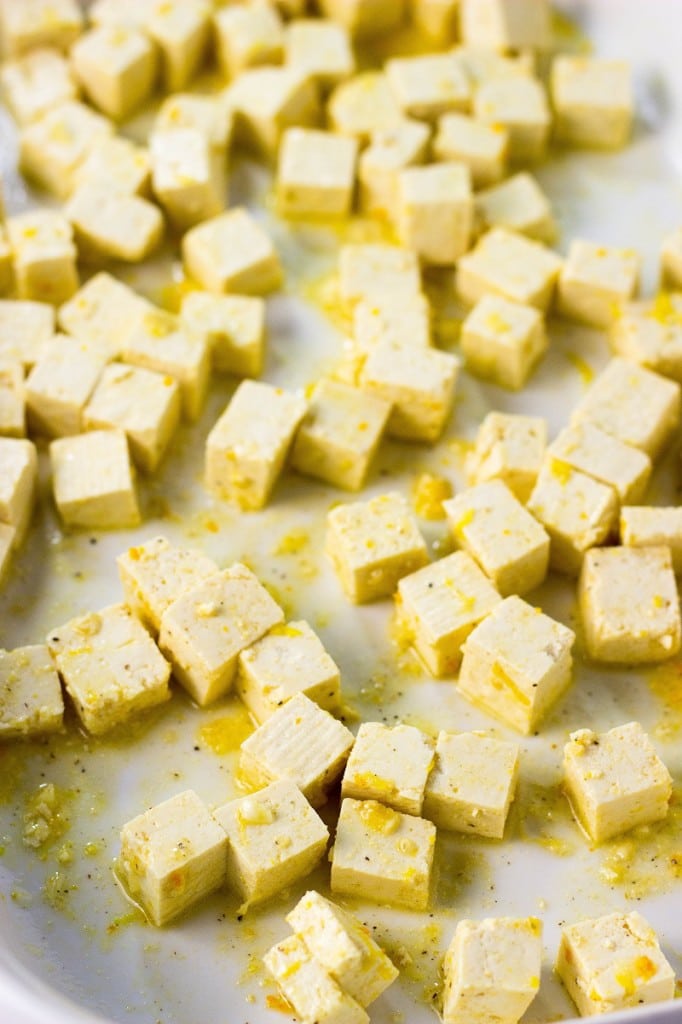 While I do love the traditional Mexican style taco with beans, cheese and salsa, one of my favorite things about tacos is that you can pretty much stuff them with anything and everything you like. Tacos are so versatile and I don't think I've ever met one I didn't like. One of my favorite taco recipes is my BBQ Cauliflower & Chickpea Tacos, not very traditional but still so good!
These tacos have a little Asian flare to them and I don't think you will be missing the beans and cheese at all! That being said, they still do taste delicious with some salsa and guacamole plopped right on top! Because, let's be honest, is there anything in the world that doesn't taste good with guacamole? Didn't think so
Print