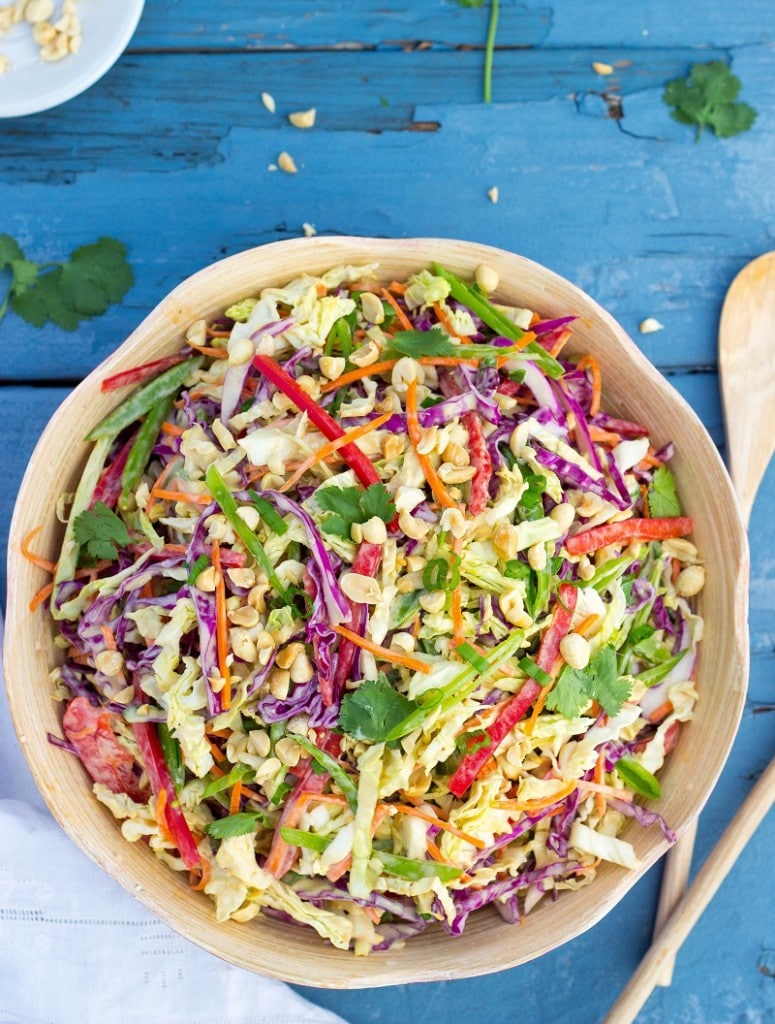 Sometimes I get stuck in a mode where I think I need to only post entree recipes, or recipes that are filling enough to eat by themselves.  I'll think of a salad idea and then I start throwing in all these other ingredients like chickpeas and quinoa.  Don't get me wrong, salads like that are amazing and I pretty much eat them for lunch everyday, but today I am giving you a big bowl of pretty vegetables that can be eaten as a delicious side or as an amazing taco topping (taco+this slaw=coming soon!)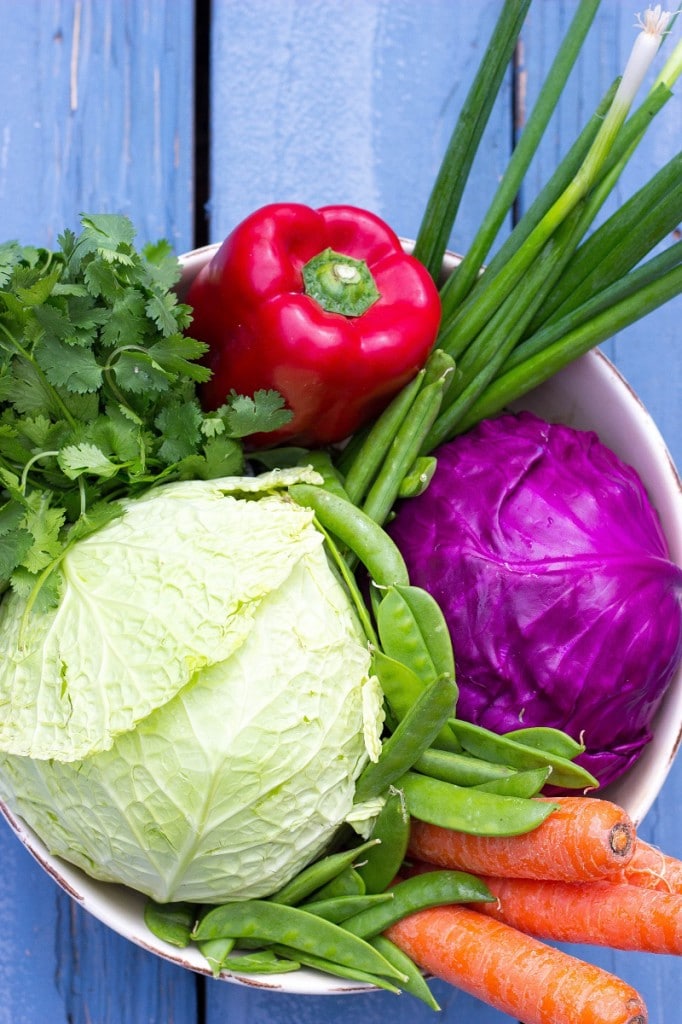 There are some foods that I think it is totally acceptable to take shortcuts with.  As delicious as homemade tomato sauce is, I always have a few jars stocked so I can make some quick pasta whenever I want.  And I sure as heck am not going to slave over a pasta making machine at 5:00 when I get home from work.
But, there are other foods that don't take nearly as long to make and are like 1,000 times better than anything you can buy at the store.  Cole Slaw is one of those foods.  I can't really even stomach store-bought coleslaw.  It is way too sweet, mayonnaise-y, and doesn't have any color at all!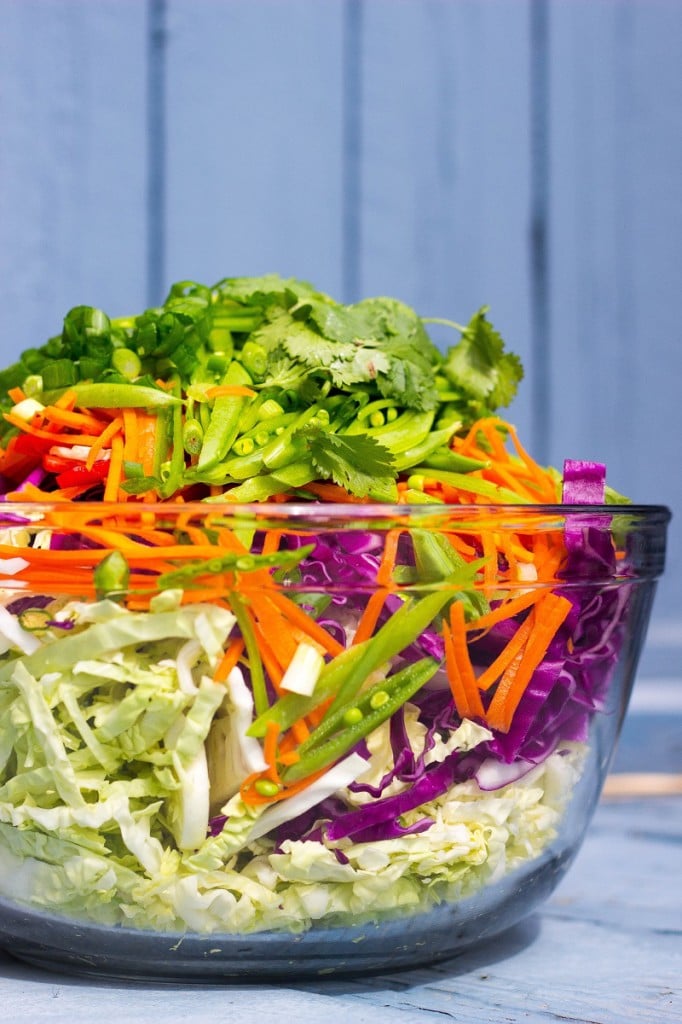 When it comes to slaw, it doesn't get much better than homemade.  I do occasionally buy the pre-shredded bag of cabbage to make things easier but I always make my own dressing.  It really is so easy and you most likely have all of the ingredients you already need to make a simple slaw dressing.
For this Creamy Rainbow Asian Slaw I mixed things up a bit and made a peanut dressing with all kinds of flavorful ingredients like; rice wine vinegar, miso and ginger.  I then poured it all over a big bowl of colorful sliced vegetables and it was glorious!  Although, I said before that I'm trying to post more recipes that aren't just entrees, I did eat a small bowl of this slaw for a snack today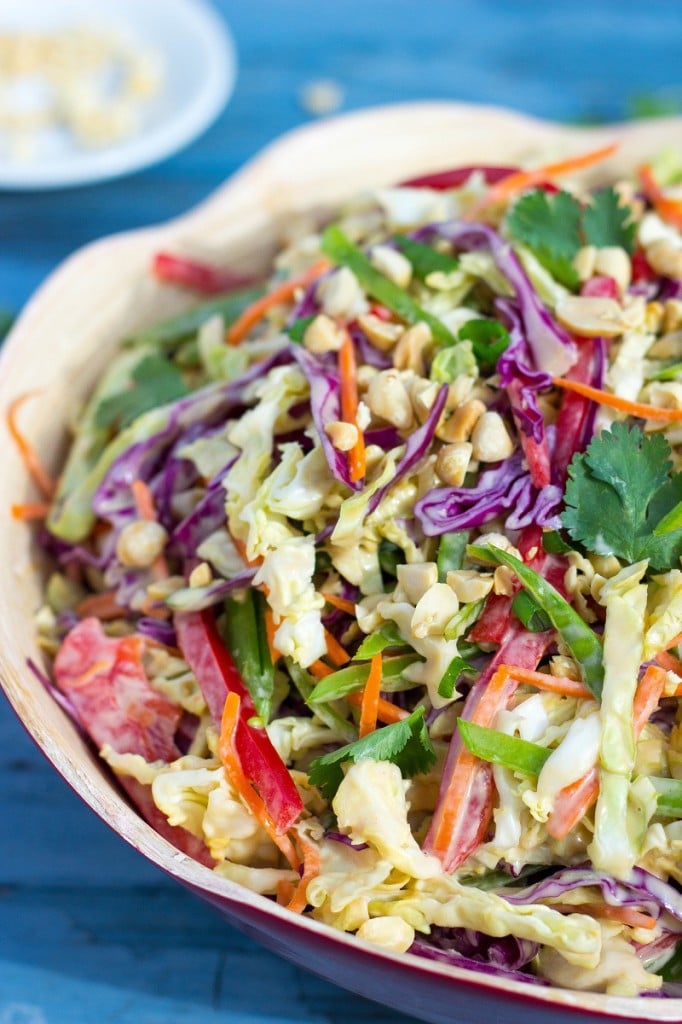 I'm kicking up this slaw even more next week when I will bring you Miso Citrus Glazed Tofu Tacos with a big heaping spoonful of this slaw right on top!  Stay tuned and have a great weekend