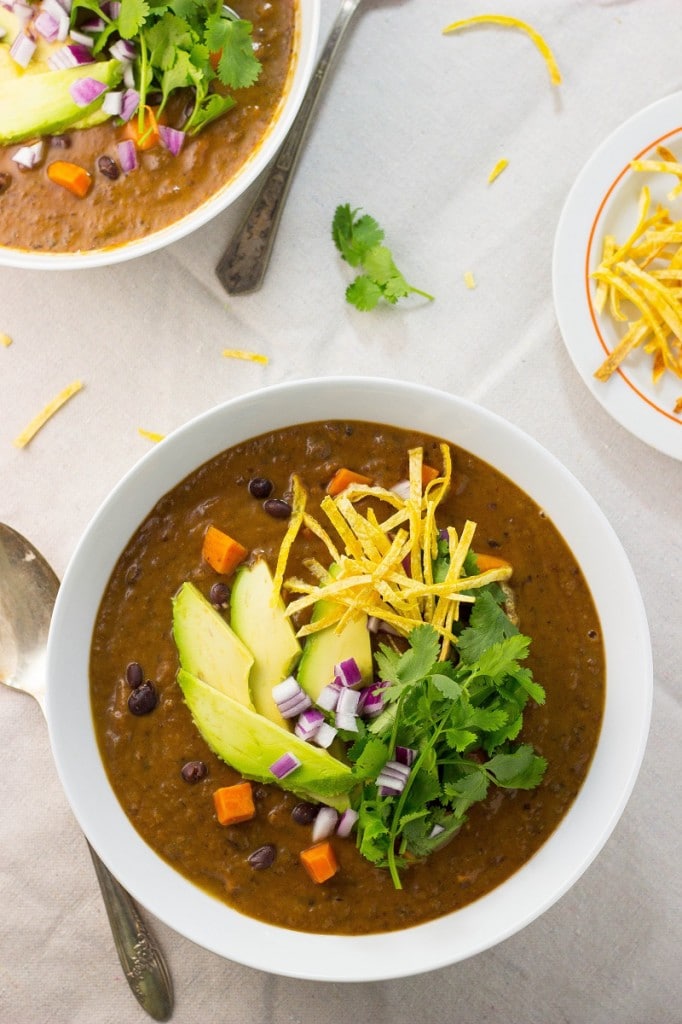 When I was younger I absolutely hated soup.  I thought of it more as a gross, hot drink filled with yucky chunky vegetables, rather than a soothing, soul warming, wholesome meal.  I just didn't understand the idea behind it and had no idea why it even existed.
Then one day, I discovered thick, creamy soups like this one and now I can't get enough!  I've also since come around to the idea of soups in general, but thick blended soups are still my favorites.  I've been known to make my soups so thick that someone once asked if I was eating baby food, ha!  But the beauty with this soup is that you can add as much or as little liquid as you like.
Have you guys read Kate's "What's In Season?" posts before?  They are some of my favorite posts and I get so much inspiration looking at all the beautiful produce pictures.  When I looked at her March post I was so excited to see that sweet potatoes are still in season this month.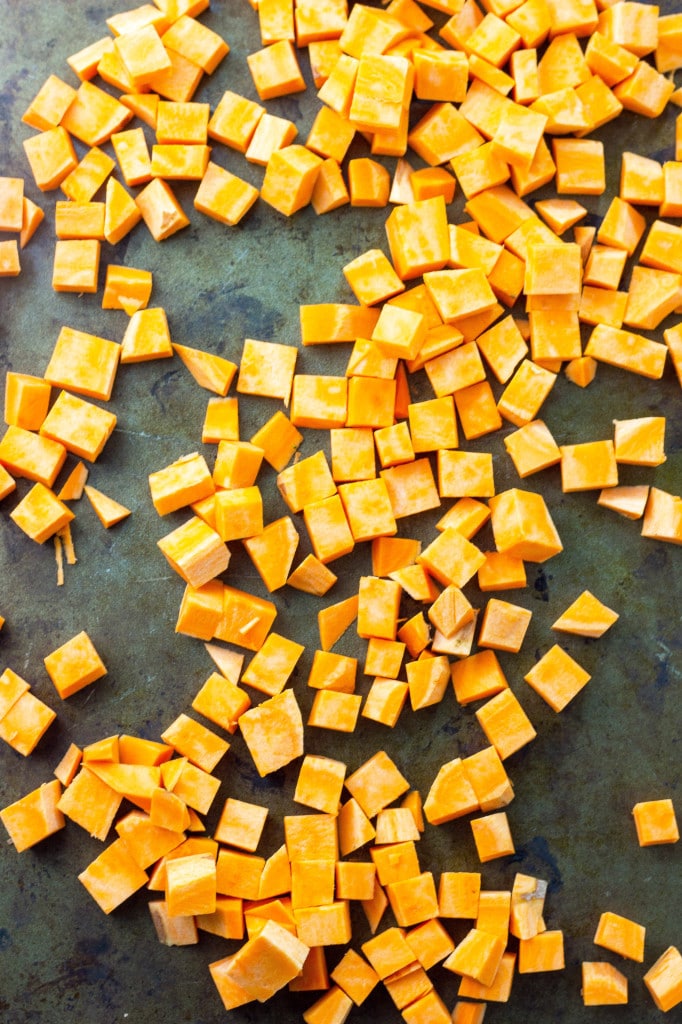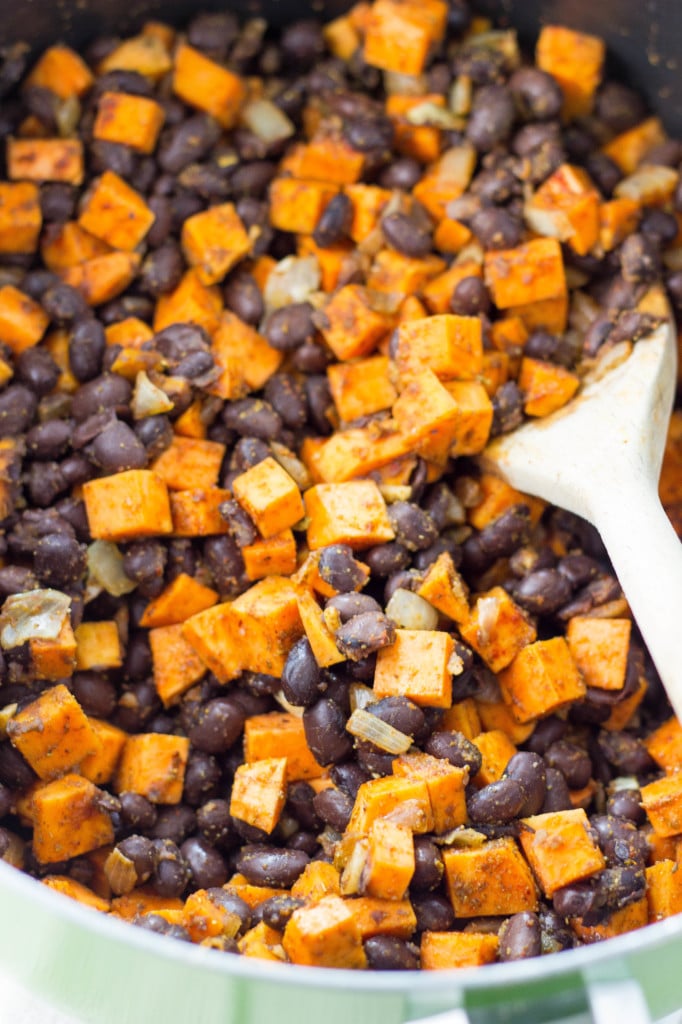 If you know me, you know that I love sweet potatoes so I jumped on the chance to use them again.  Sweet potatoes, black beans, and avocados are some of my favorite flavors so I figured they would taste great all blended together in a hearty soup.  And, trust me, they really do!  But the real secret ingredient in here is the smoked paprika.  It is one of my favorite ingredients and adds a delicious smokey flavor to this soup that goes so well with the Mexican theme going on here.  Now, it's not mandatory, but I would really recommend topping this soup with a few big slices of avocado and some tortilla strips!  I hope you all are staying warm out there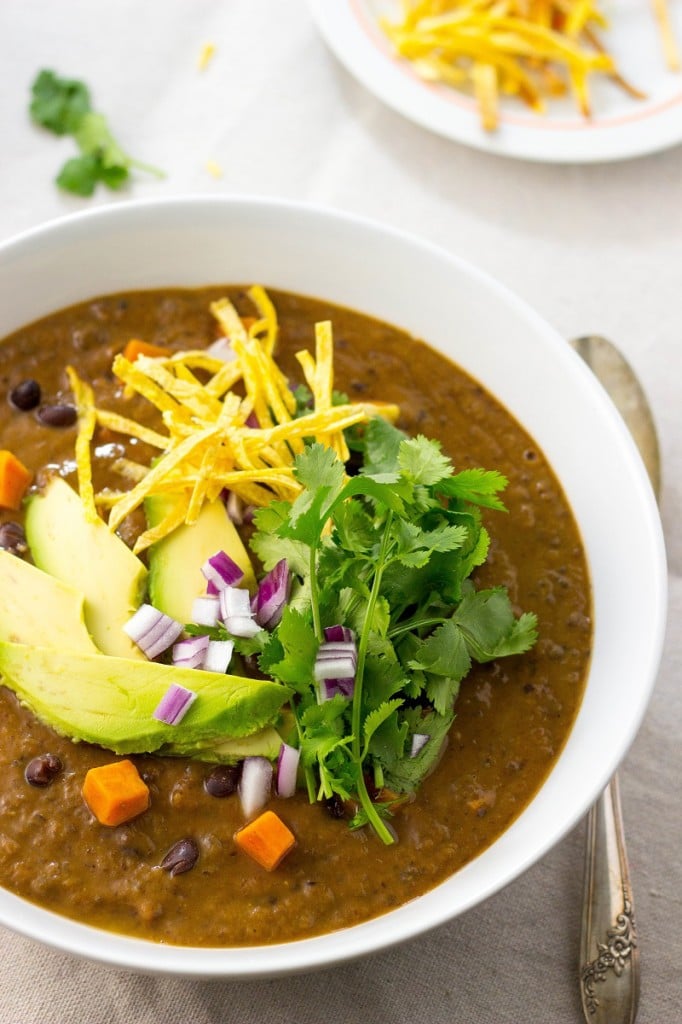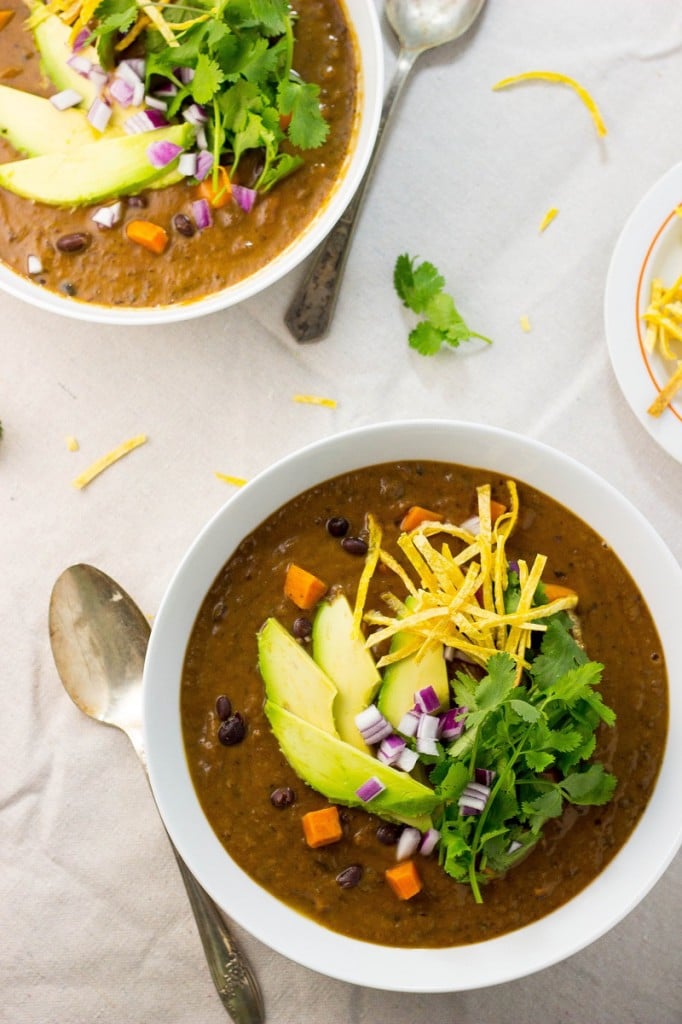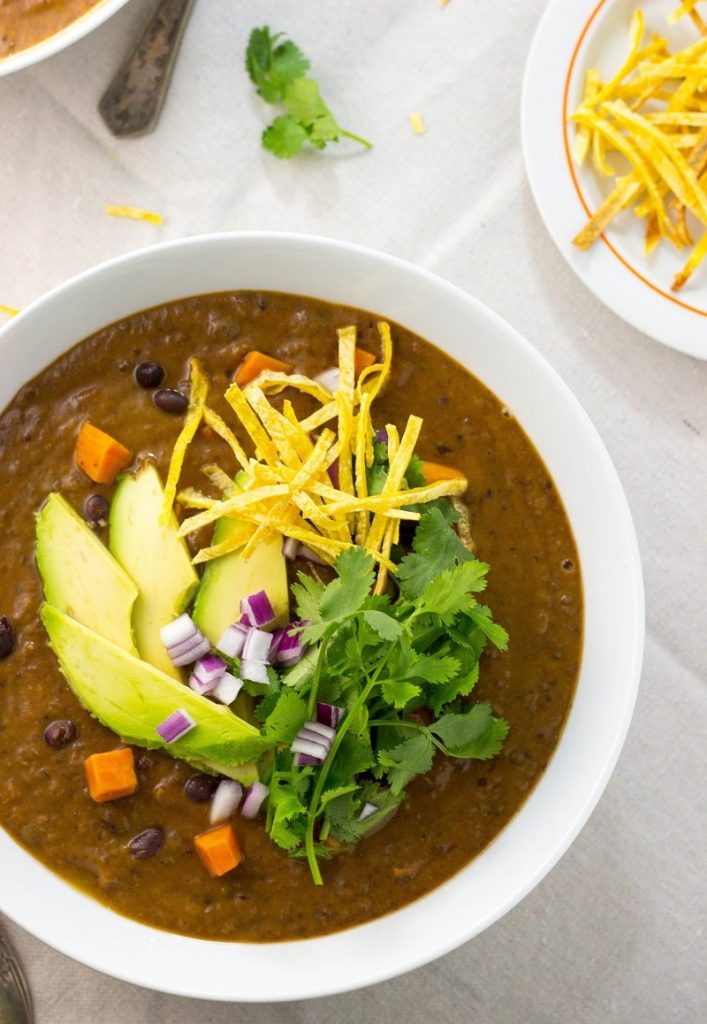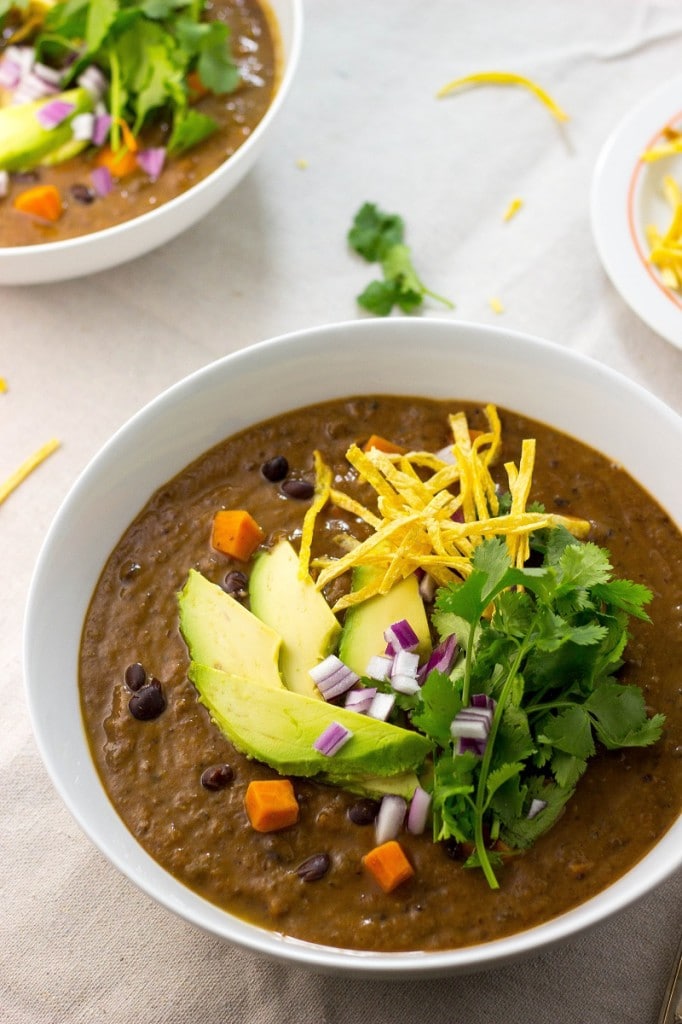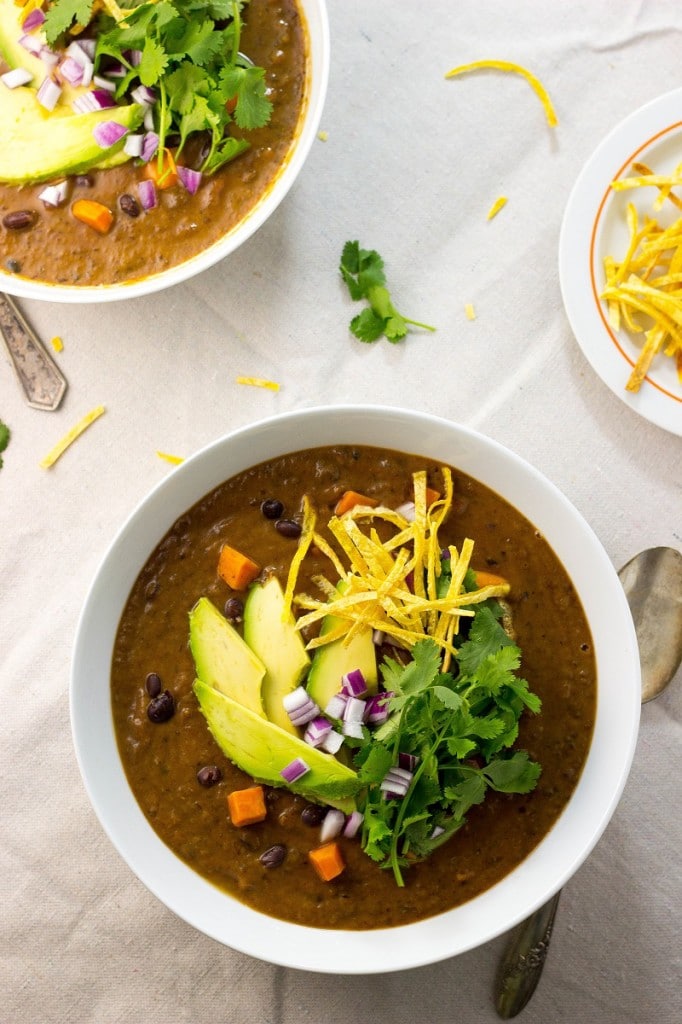 If you like this soup, you will love these Baked Black Bean & Sweet Potato Taquitos!