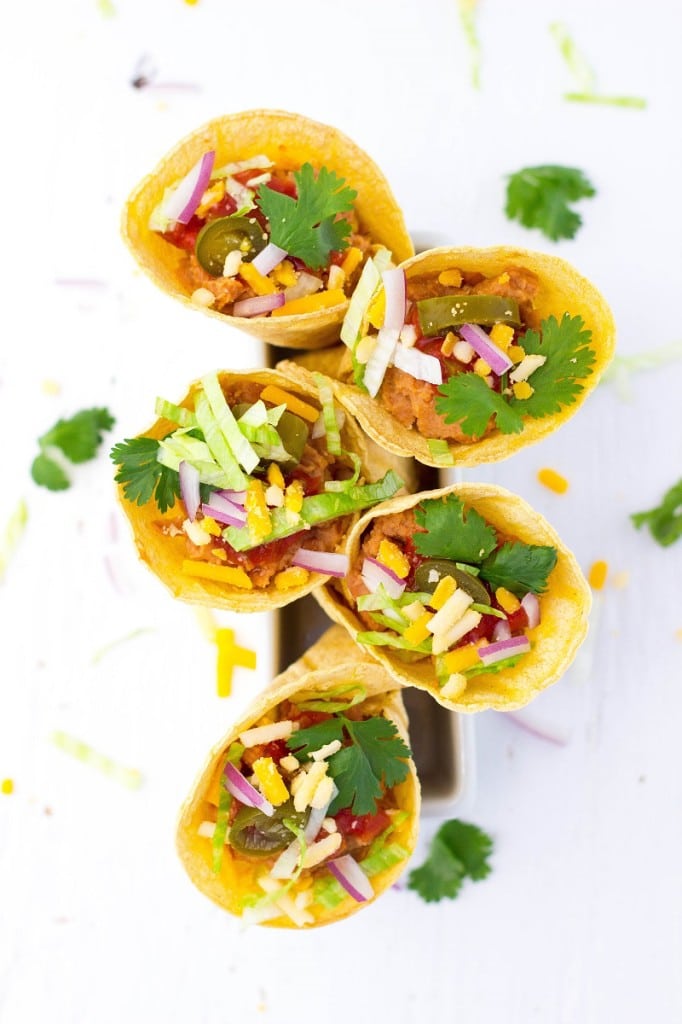 I have finally come up with a solution for the ago old problem, should I eat an ice cream cone or a taco!  Please tell me I'm not the only one who faces that issue on a regular basis?!
I told you a while ago that there was no way I was going to drop the ball on Cinco De Mayo recipes.  I posted this Fajita Guacamole a few weeks ago and now I'm giving you these amazing taco cones!  And don't worry, I have one more delicious Mexican recipe coming up in a few weeks.  And, knowing me, I will probably think of a few more to throw in there too.
I remember a few years ago some friends of mine (Adam, who is an amazing outdoor photographer! and Brian) talking about the idea of a taco cone.  You all know how much I love Mexican food, so I've pretty much been dreaming about it ever since (like seriously, taco cones fill my dreams!).  Since I started this blog I feel much more comfortable experimenting with recipes and finally decided to try this taco cone thing out.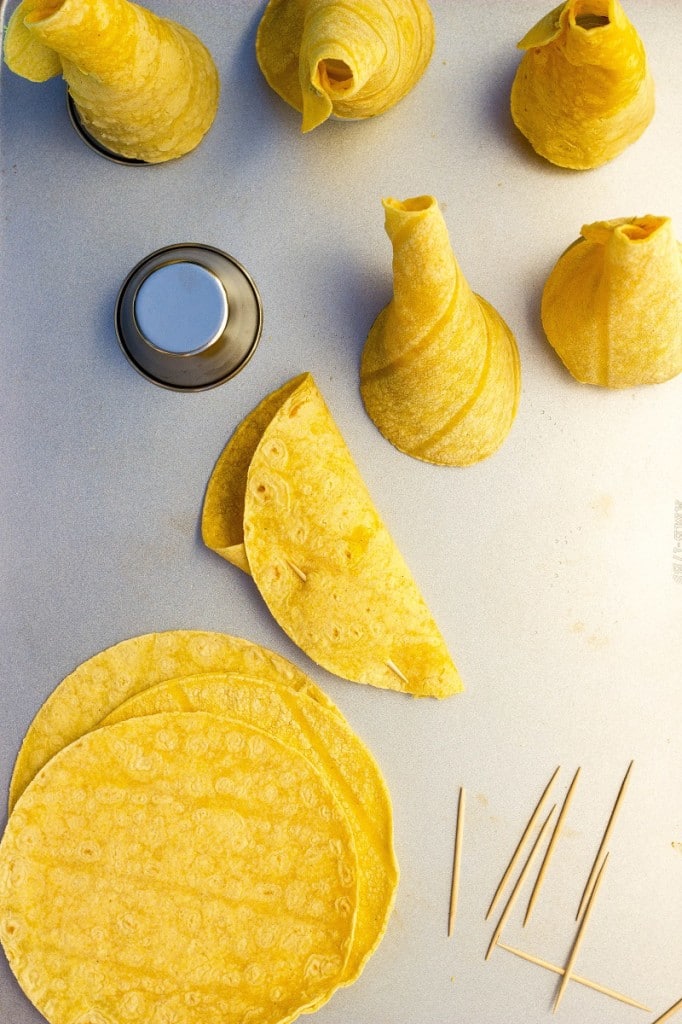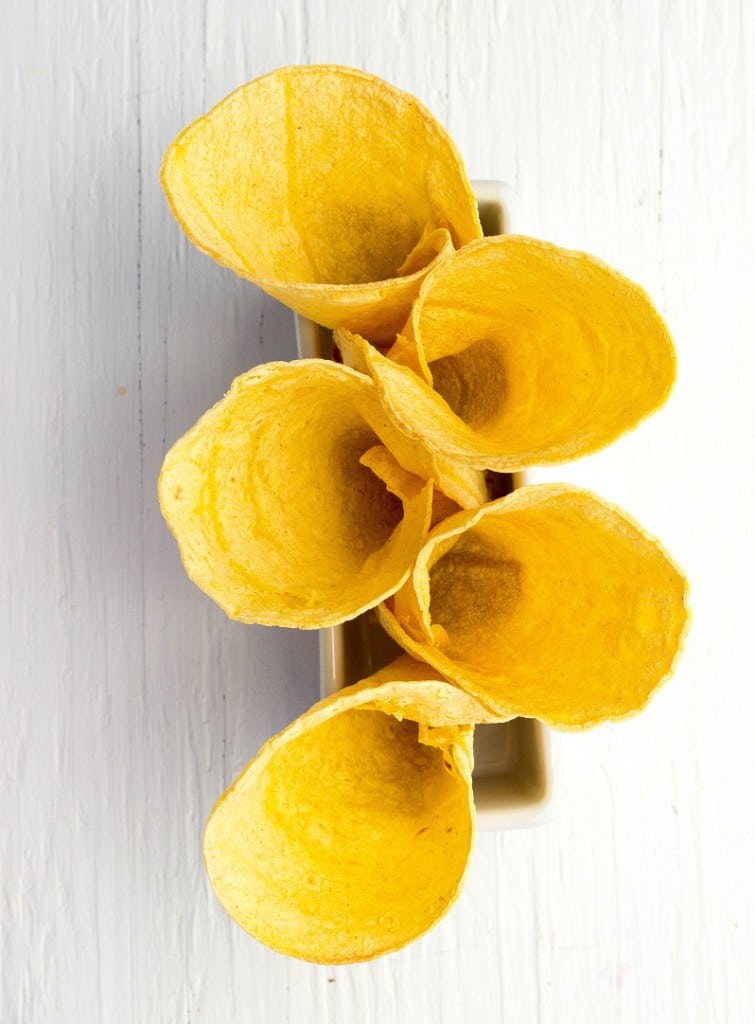 There are a few pros to this here taco cone, and honestly, I couldn't think of any cons!  First of all, you know how annoyed you get when you are eating your taco and all the amazing, delicious fillings are falling right out the back?!  As much as I am totally obsessed with tacos, that is just a taco travesty!  With these little taco cones, you don't have to worry about any of that mess!
Another great things about these taco cones is that they are great for party purposes.  You can make the cones ahead and then pack a bunch of taco fillings and have yourself a little taco cone party bar where everyone fills their own!  Are ya sold yet?!
All you need to do is warm the tortillas a little bit to make them flexible and then fold them into a taco shape and secure them with a toothpick.  Bake them until they get crispy and then fill them with your favorite taco fillings!  These would be a perfect appetizer that people can just hold in their hand and eat, or if you are like me you will just eat a bunch of them for dinner! 
I filled mine with refried beans, lettuce, tomato, onion, jalapeno, and vegan Mexican cheese.  I think that some of the best foods are ones that are combined from two other delicious foods and these Taco Cones definitely fit that bill.