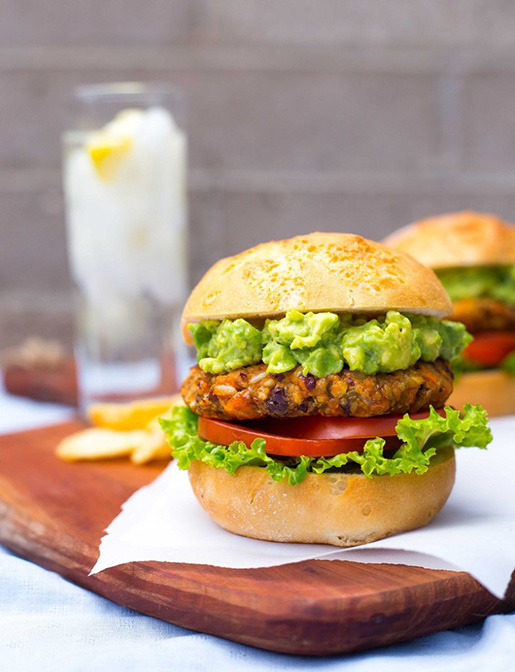 Remember the other day when I was talking about how it was so cold here and I was snuggling under the down blanket every night drinking hot tea and eating soup?  Well, today I'm pretty sure it hit 100 degrees and I ate ice cream sandwiches for breakfast, no lie!
As much as I hate the summer heat that we get in the Southwest, summer is one of my favorite seasons.  Do you remember how much fun summer was when you were growing up and you didn't have to go to school for 2 1/2 months?  I wish grownups got summer vacation!  Maybe I should have been a teacher…  I would be in the pool with a tropical drink in my hand everyday!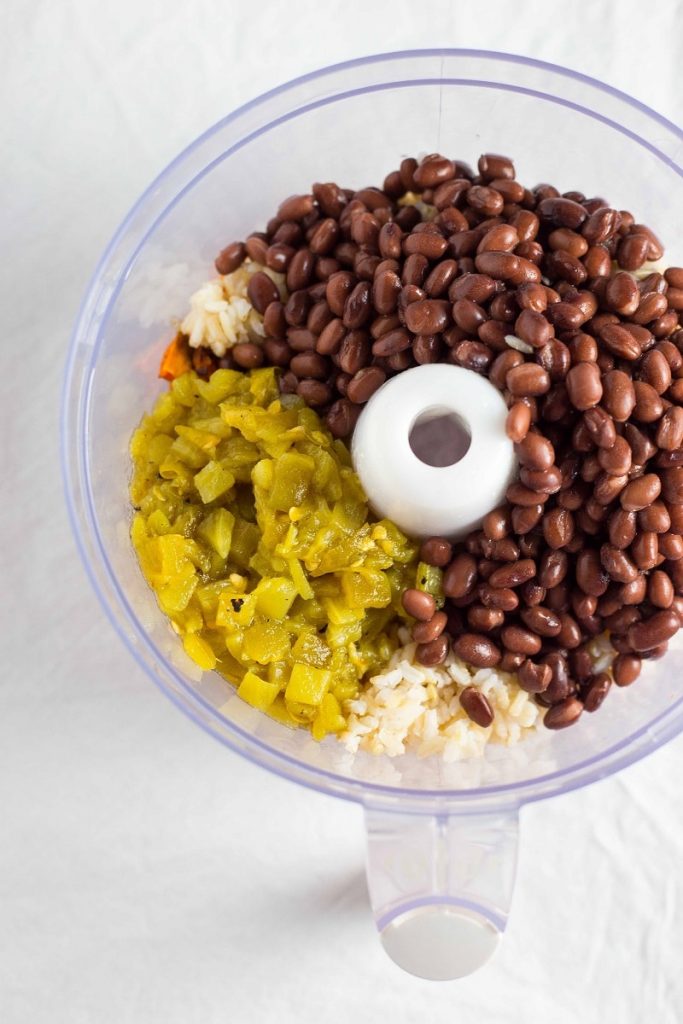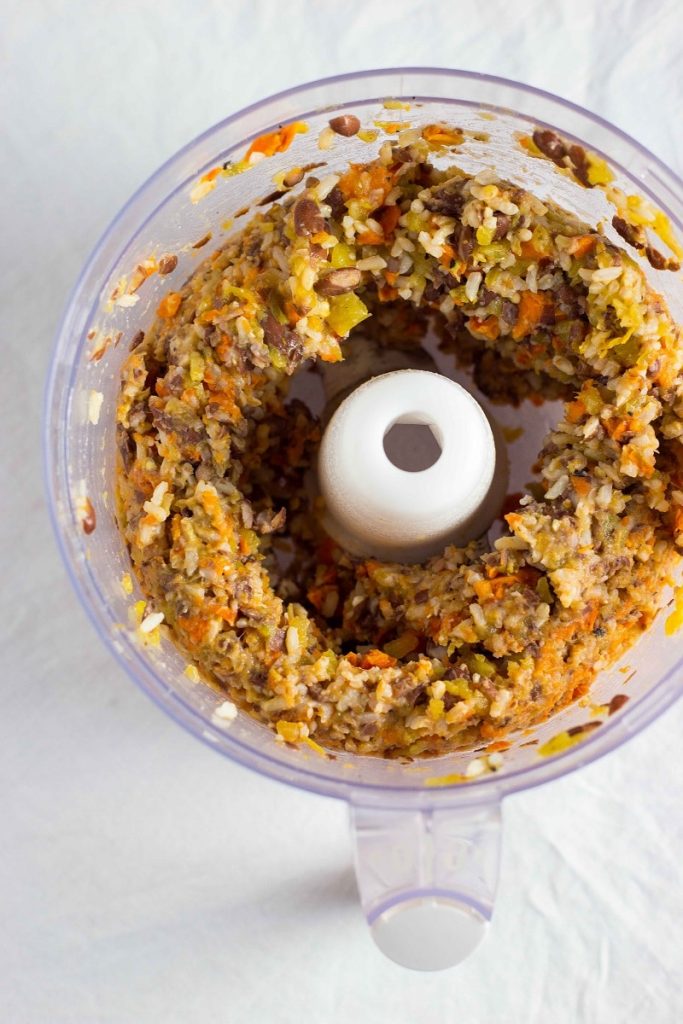 Summer is also all about BBQs and get togethers.  Being someone who doesn't really eat meat, I often end up eating more than my fair share of chips and side dishes at BBQs.  Everyone else is always grilling up lots and lots of meat, but there never seem to be very many vegetarian entree dishes.  Or maybe I'm just going to the wrong BBQs!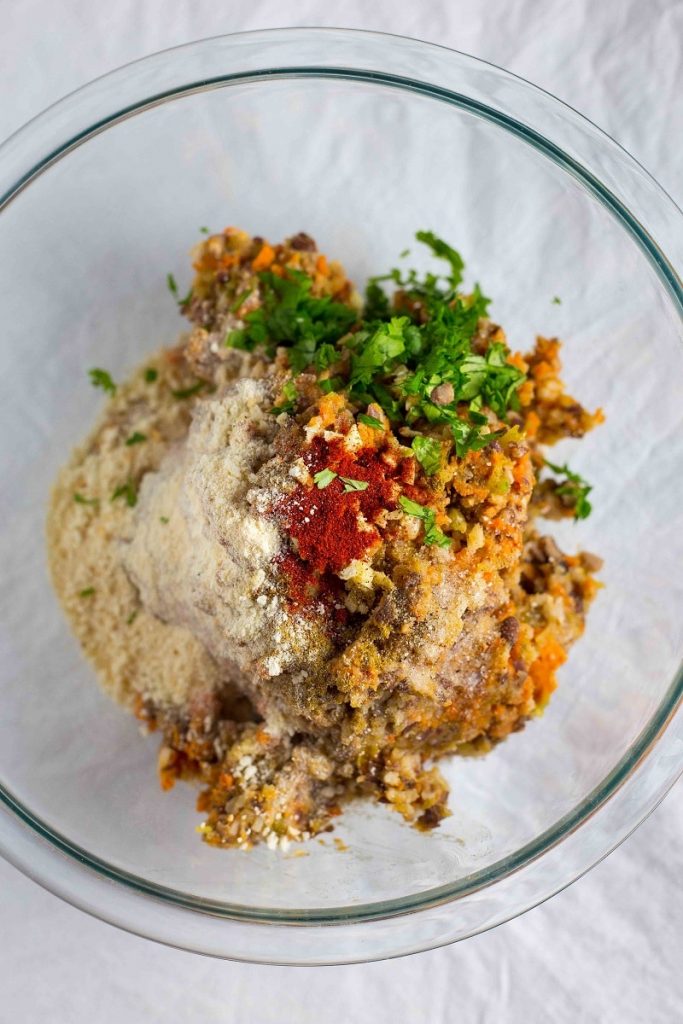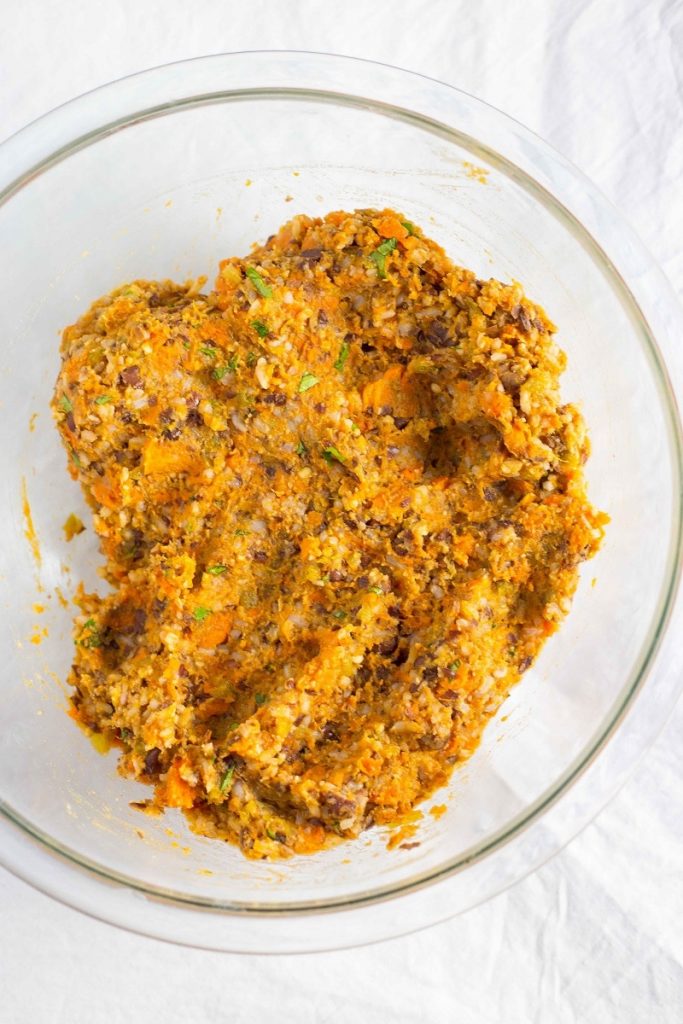 Up until last year I had never made my own veggie burgers before.  I would always just buy the frozen ones that were usually overpriced, had little taste, and were very chewy.  One of the things I've always hated about meat is the texture, so I certainly don't want the same texture when eating my veggie burgers!
Fast forward 1 year and I'm now a veggie burger making machine!  Sometimes when I lay awake at night I fantasize about writing a veggie burger cookbook and start dreaming up all kinds of delicious combinations.  These Green Chili and Sweet Potato Veggie Burgers are adapted from my Smokey Sweet Potato Burgers and they are just as good!  Green chilies are really big in the southwest and have a great smoky flavor.  During green chili season some of the grocery stores down here roast their own out front and they smell so amazing!
These burgers are great to make ahead, you can even freeze them, and bring them with you to any BBQ you go to this summer!  I guarantee that even the meat eaters will love them
I enjoyed mine topped with some guacamole, lettuce, and tomato but you can put anything you like on them.