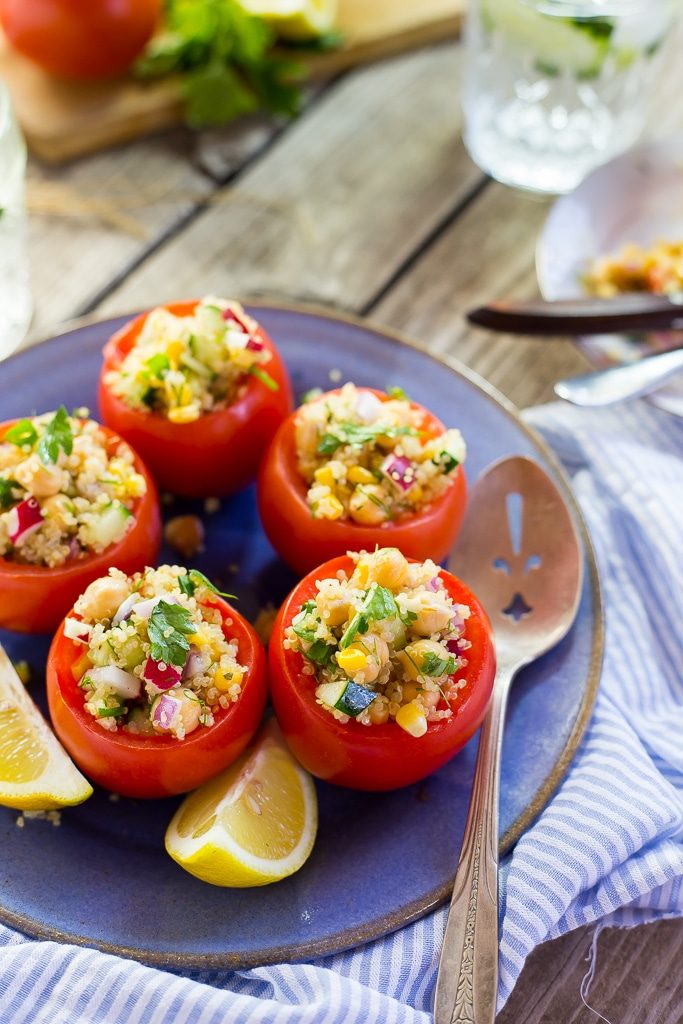 Can you believe that it is already July?!  Craziness!  But truthfully, I'm already counting down the days until fall.  It is so hot here and for some awesome reason the air conditioner works perfectly in every single room of the house except for the bedroom.  I also have a weird thing where I can't sleep very well unless I have a heavy blanket on me, so I've been sweating profusely under my big down blanket every night for the past few weeks. 

There is, however, a silver lining on the hot Arizona summers.  Everyday around 4:00 PM we get heavy torrential downpours, or monsoons as they call them here.  You definitely don't want to get stuck out in one, but they are really enjoyable if you are cuddled up safe inside, although Cheeto has been known to get scared and hide under the bed when the thunder gets loud!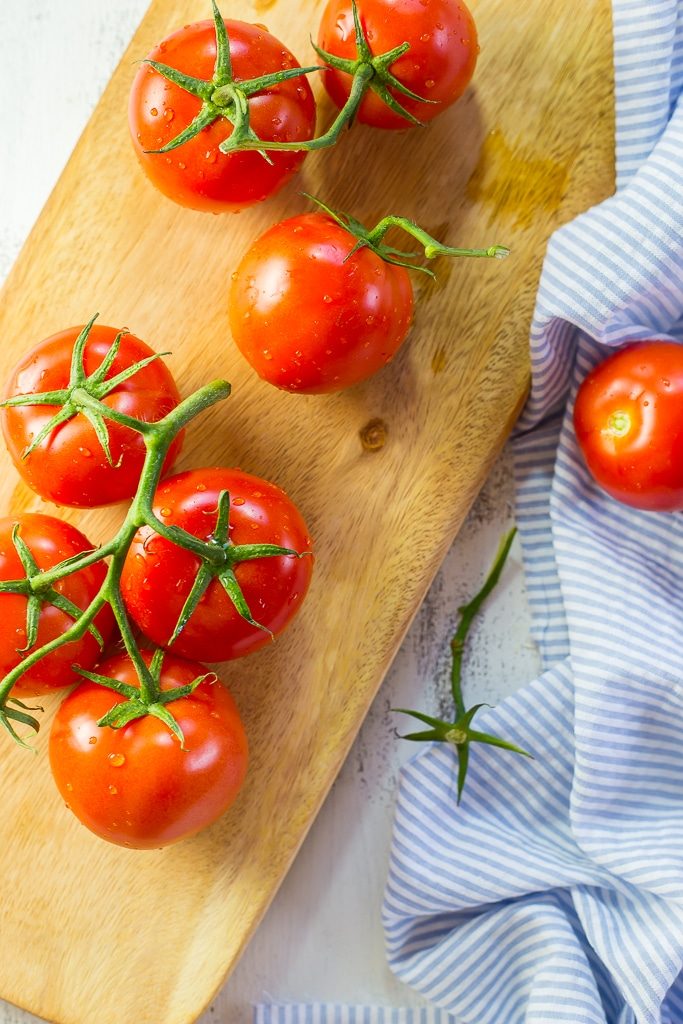 Another thing I do really love about the summer is all the fresh tomatoes I get to eat!  Tomatoes just aren't the same when they aren't in season so I make sure to eat a bunch while they are in their prime.  I love having tomatoes of all sizes around to snack on or throw into salads, but I thought these Quinoa and Chickpea Stuffed Tomatoes would really highlight the tomatoes themselves and who doesn't love food served in an edible bowl?!
These stuffed tomatoes are really fresh and light and are perfect for a summer lunch or a fun side dish.  Although I did break down yesterday and turn the oven on to make some roasted sweet potato and broccoli tacos (apparently I was thinking it was winter) I have been really loving eating quick, easy and light summer recipes lately.  If you are enjoying them too, this one is perfect for you!