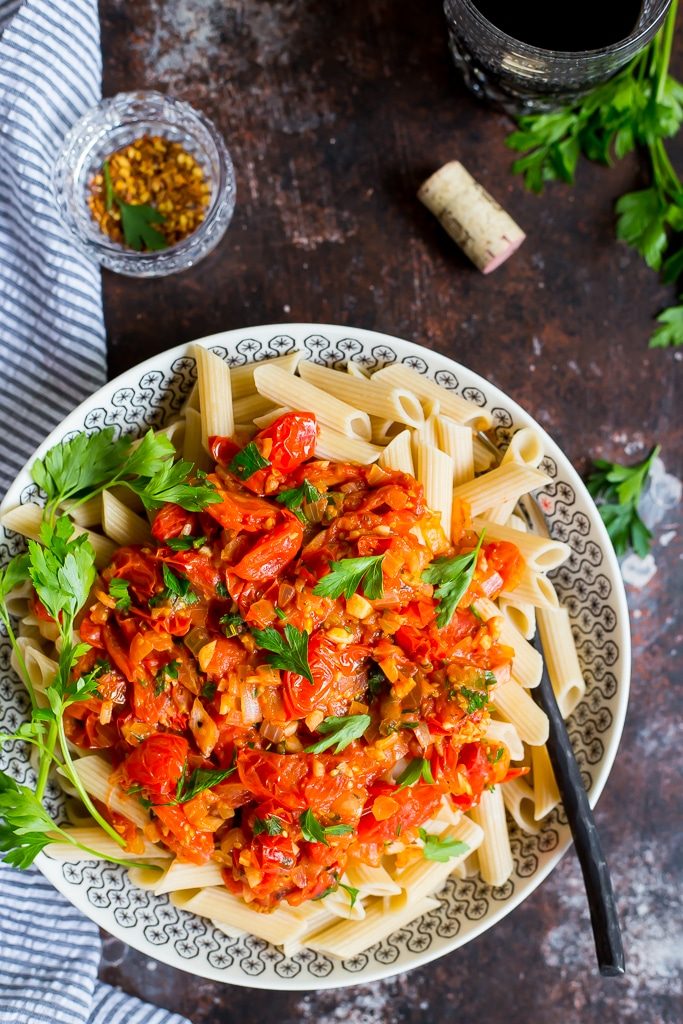 Last year I tried to grow my own cherry tomatoes and it was pretty pathetic.  I think I got about 15 total for the entire ssummer and of course they didn't all come at the same time.  I don't even think I ever had enough at one time to make a decent salad with them.  Mostly, I just ate them by themselves right off the plant before the sun turned them into sun-dried tomatoes!

I will take some of the blame for my failed cherry tomato crop, but I'm also putting the other part of the blame on the hot desert sun that beat down on them everyday.  I've been to the farmer's market many times, so I know that some Arizona residents are getting crazy good loot from their gardens.  But, sadly I am not one of those people.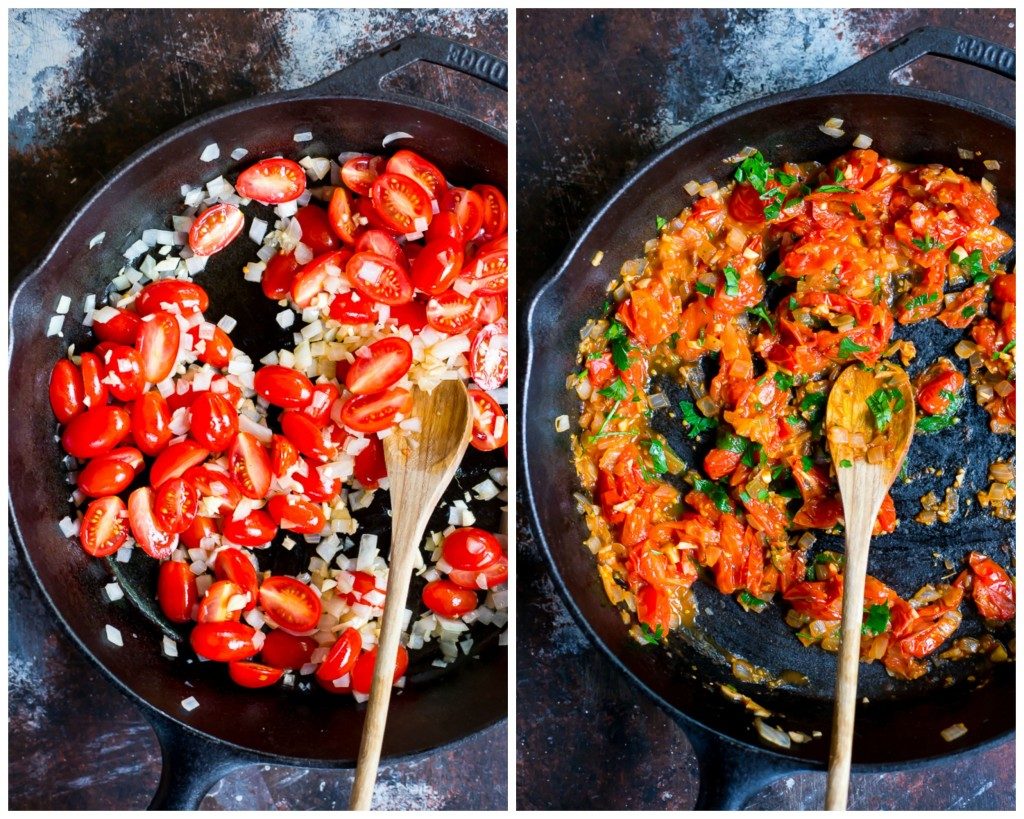 I dreamed of growing enough cherry tomatoes so I could make a dish just like this and be so proud that I had grown the ingredients myself, but alas, I had to settle on delicious cherry tomatoes that someone else grew.  I might not have grown these tomatoes myself, but I did get to eat this penne all by myself and it was so good!  And, it only took me 20 minutes to put this dish together which made it extra good!
I've recently noticed that not all of my recipes are quick and easy (I guess I get a little carried away sometimes?) but this 20 minute cherry tomato penne pasta is quick, easy and perfect for summer!