I think we all can agree that tater tots are the best use of potatoes in the world!  They are crispy, salty and if you make homemade tater tots you can put a bunch of awesome flavors into them.  My first experience with homemade tater tots was with these smoked gouda and green apple tater tots I  made last year.  They were some of the best tater tots I've ever eaten and much easier to make than I had expected.
I've seen tater tots made many times on the Food Network and a lot of times they add extra things like eggs and breadcrumbs, but I've found that those additions aren't really necessary.  These zucchini tater tots only have 4 ingredients; potatoes, zucchini, salt and olive oil.  And really, if you only count the ingredients that you probably don't already have in your kitchen, there is just 2 ingredients!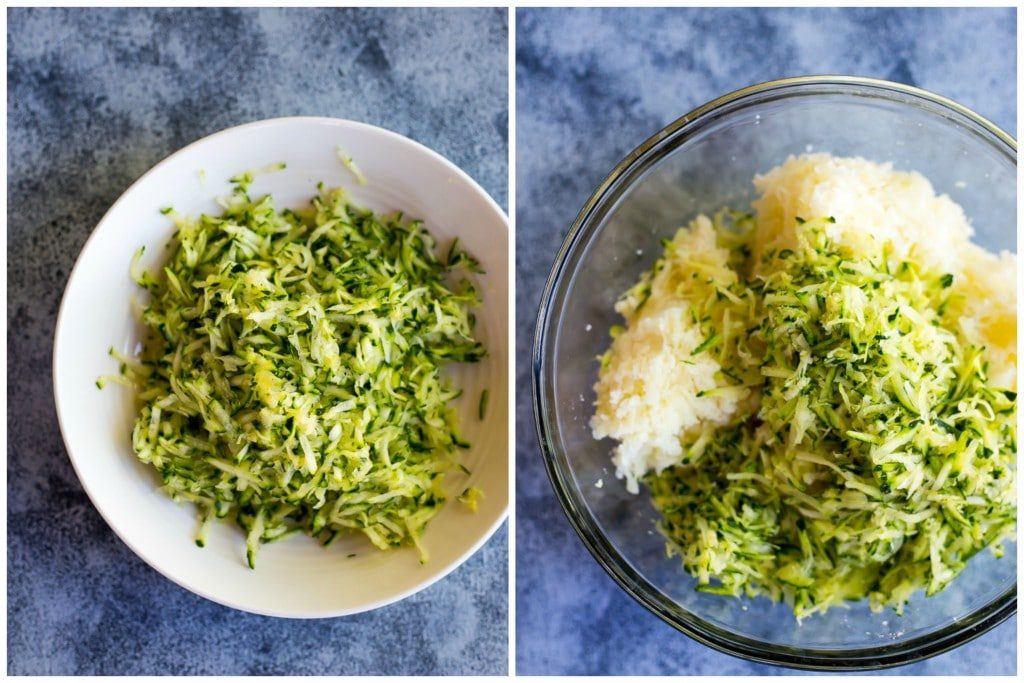 In one of my last posts, I talked about how terrible of a gardener I am (I blame the desert for that though!) so I'm definitely not growing my own zucchini here in Arizona.  But, I know there are a lot of you out there that probably have an abundance of summer zucchini that you need to use up and these tater tots are the perfect way to do that!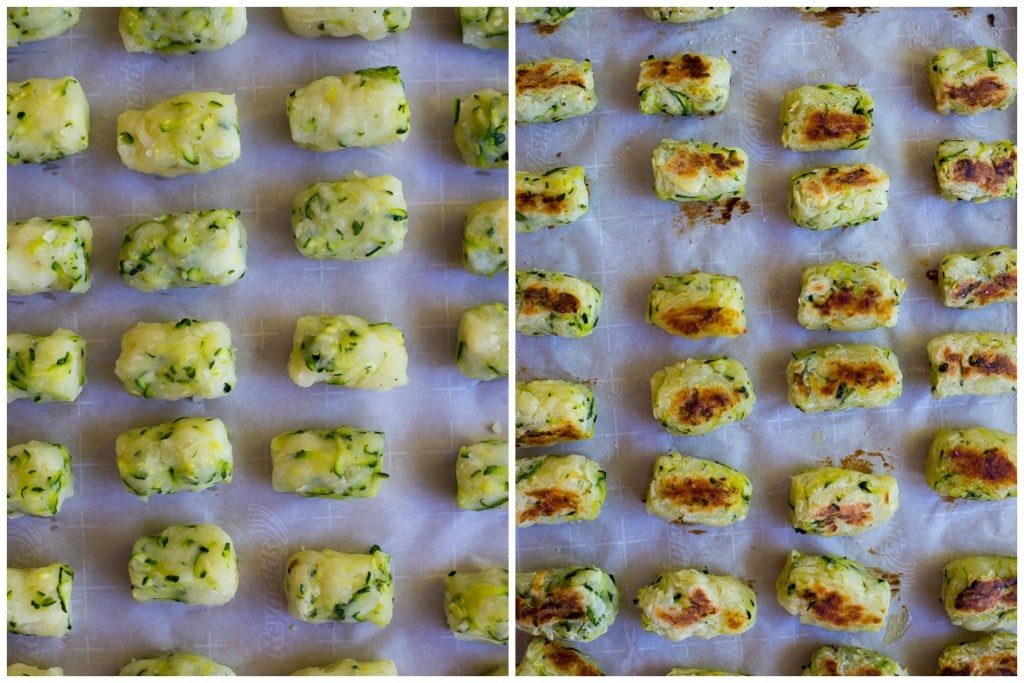 Tater tots always remind me of being a kid and eating in the lunchroom at school.  I feel like they rarely served us french fries, just tater tots.  I think it must be because tater tots are just more fun to say and even more fun to eat.  And you don't have to feel guilty about eating these zucchini tater tots!  Not only are they filled with zucchini but they are baked instead of fried so you can eat as many as you want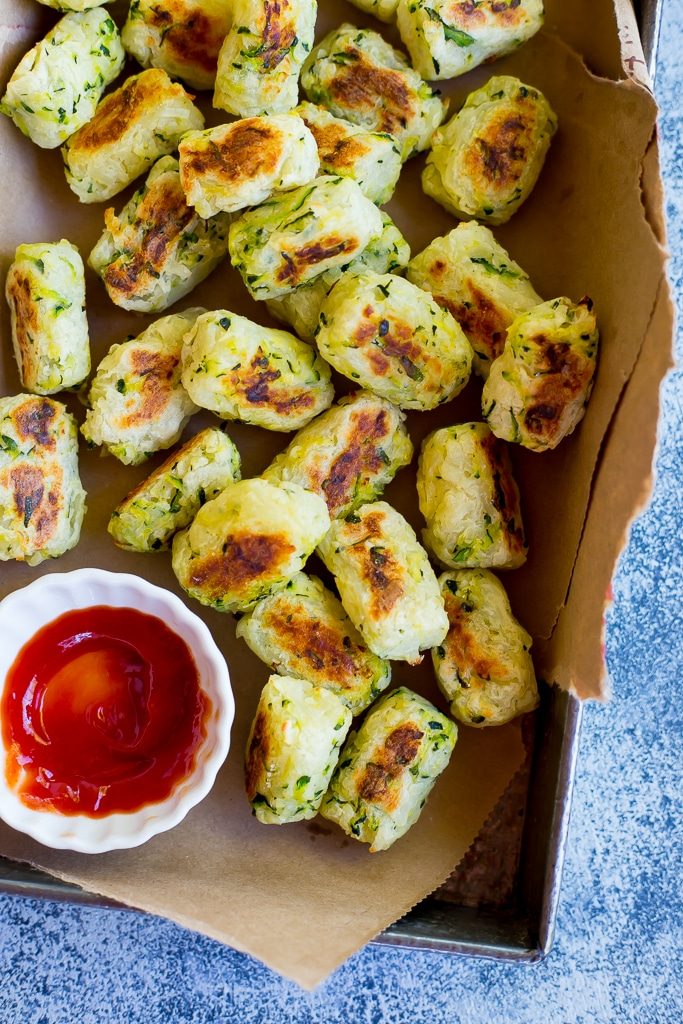 If you like these, then you will also love:
4-Ingredient Broccoli Tater Tots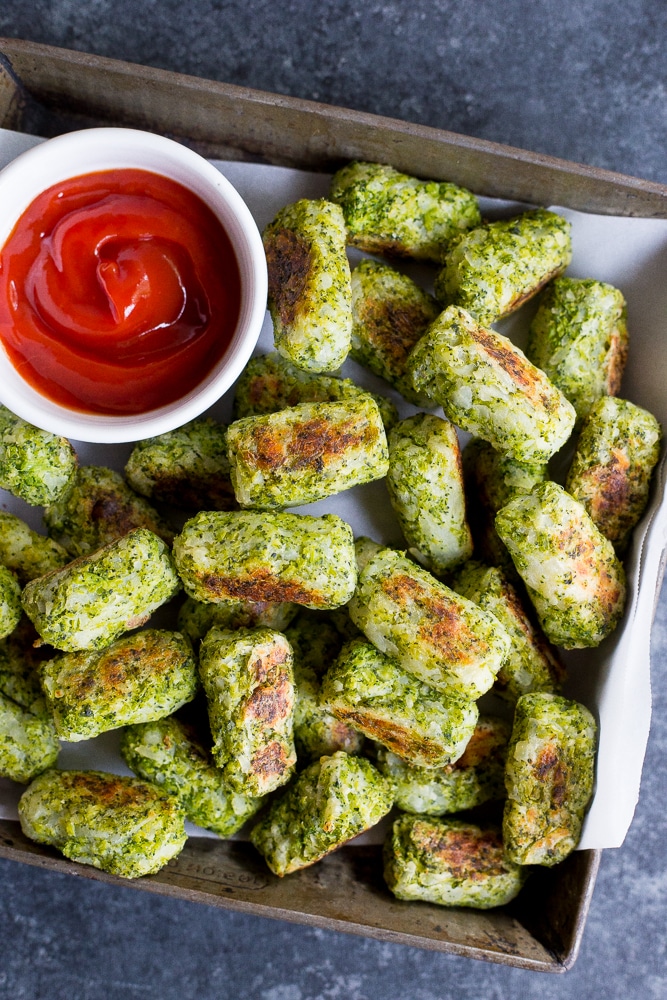 4-Ingredient Spaghetti Squash Tater Tots