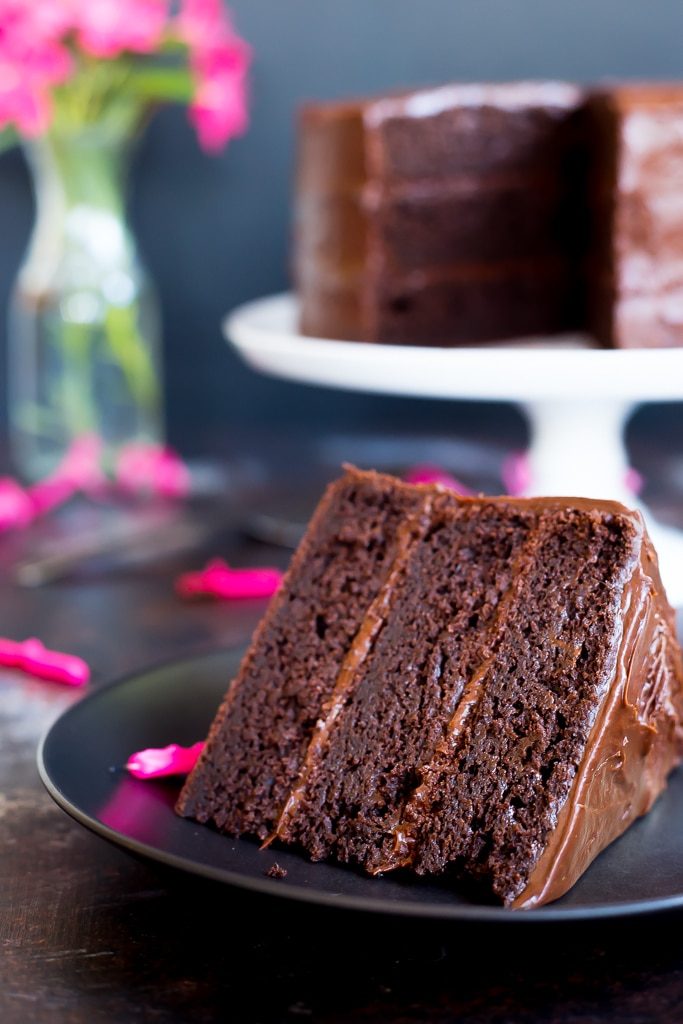 It's my birthday!  Well, not actually until Tuesday, but I think it is ok to celebrate all week, right?!  Especially when your birthday falls on a weekday.  When this happens you should probably make a huge chocolate cake and eat yourself into a chocolate cake frenzy all week long! In celebration of my birthday, not only do a I have a delicious chocolate cake recipe for you, but I also have a fun giveaway!  I thought it would be neat to make some re-usable grocery bags with the She Likes Food logo and a photo on them and I'm going to give one away to one of you lucky readers!  See bottom of post for details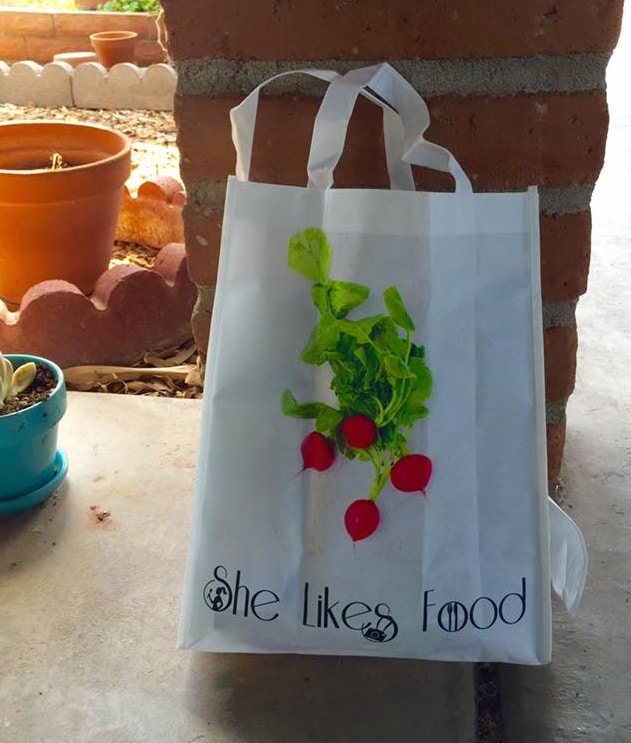 Now, onto this chocolate cake!  My mom used to make a homemade cake for me every birthday growing up and they were delicious!  I was always so impressed by them and she would even decorate them with pretty flowers!  Thank you,  Mom! Every since I went gluten free I haven't had a decent homemade birthday cake.  I honestly can't even remember the last time I ate cake, which is so sad because cake is one of my favorites!  And everyone should have a proper cake on their birthday.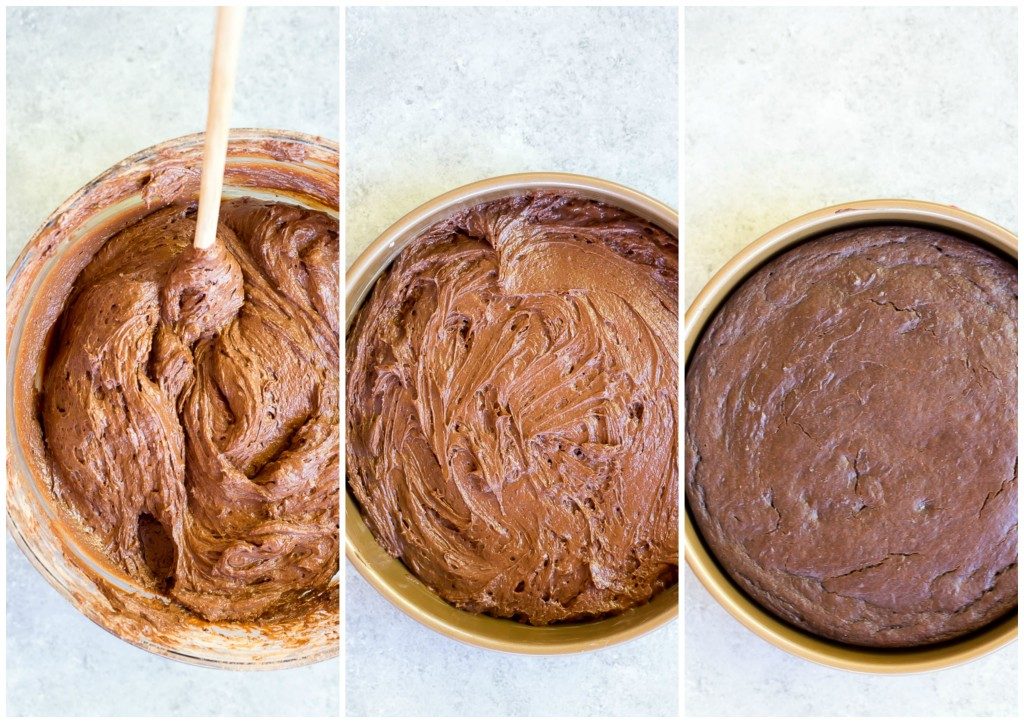 I adapted this chocolate cake recipe from an ice cream filled chocolate cupcake recipe I made for Gluten Free Living Magazine a few months ago and they were so good!  I always used to say I was more of a vanilla cake person than chocolate, but over the past few years I've embraced chocolate and I don't think I'm ever going back!   This three layer chocolate cake might not be quite as healthy as the recipes I normally post, but I think we all get a free pass on our birthdays!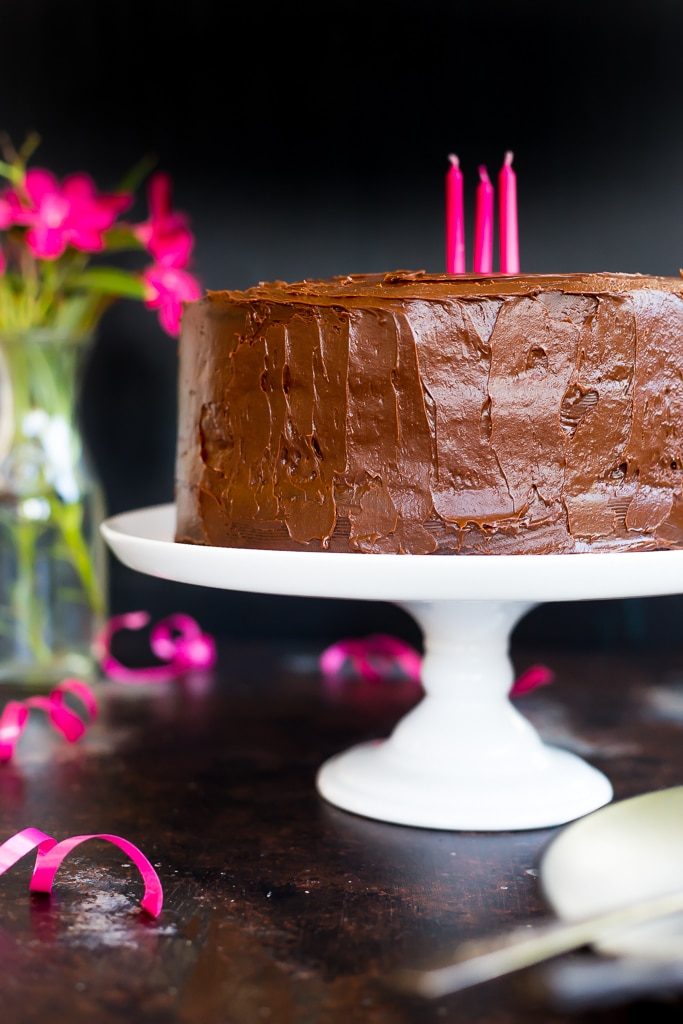 Giveaway Details:
Winner has been notified, thank you so much for participating!!
I used this
chocolate frosting recipe
, but you can use any recipe or store-bought frosting you like.  You will need about 2 cups depending on how much frosting you like to use.