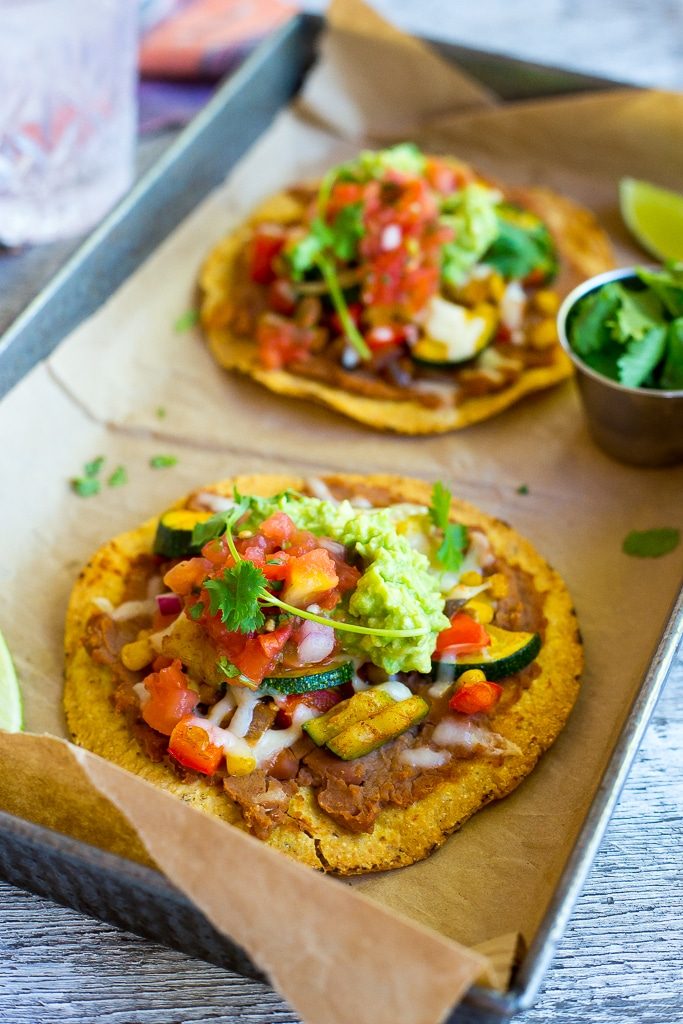 Awhile ago some of my blogger friends talked about starting a 30-Minute Thursday series.  While I really liked the idea, I started to panic a little bit because I realized that a lot of my entree recipes aren't necessarily 30-Minute friendly.  I love making veggie burgers that require roasted vegetables and cooked brown rice and these zucchini tater tots are my new favorite things.

Unfortunately, neither of those recipes come together in 30 minutes though.  So, I thought it would be great to test myself a bit and make myself come up with some 30-minute dinners.  Make sure to check out all the other 30 minute meals (links at the bottom of this page) that my friends put together!  There are some good ones
 Also, make sure to check back on the first Thursday of each month for more 30-minute meals!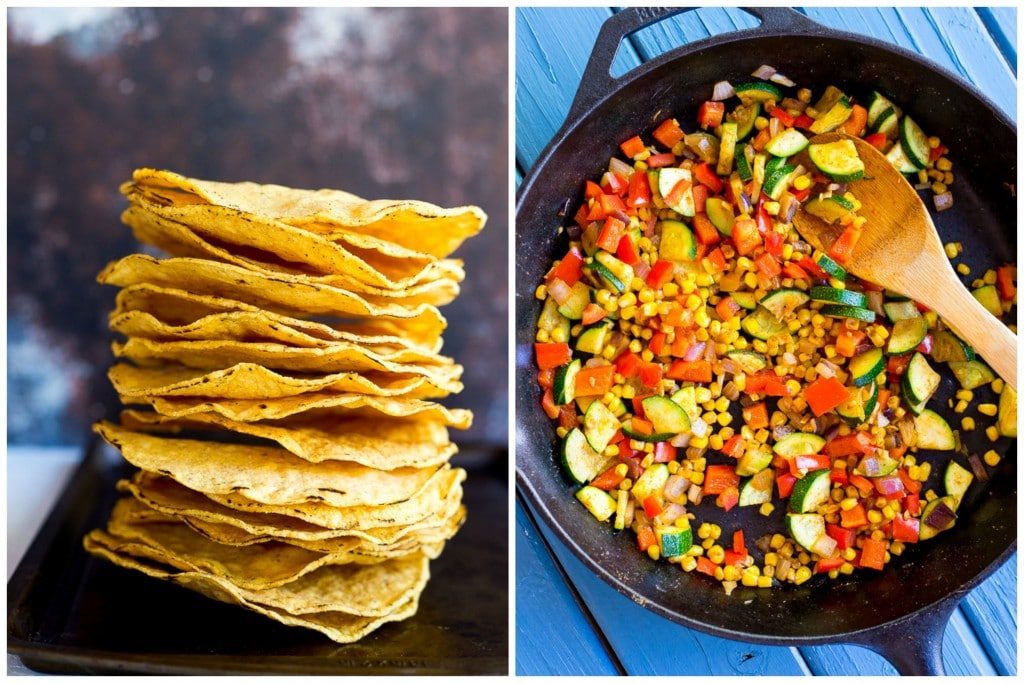 For my first contribution I decided to go with Mexican, because Mexican food is the best food ever!  And, it is usually pretty quick to make.  I'll try not to make all my 30-minute meals Mexican food, but I can't make any promises!  Growing up, nachos were one of my favorite foods.   I like to think of tostadas as grown up nachos that I don't have to share.  They are crispy on the bottom and topped with re-fried beans, cheese.
I'm not ready to let go of summer just yet, so I topped these tostadas with zucchini, red pepper and corn.  These tostadas are a delicious way to get your Mexican food fix while also using that last bit of summer produce you have been holding onto.  All in under 30 minutes!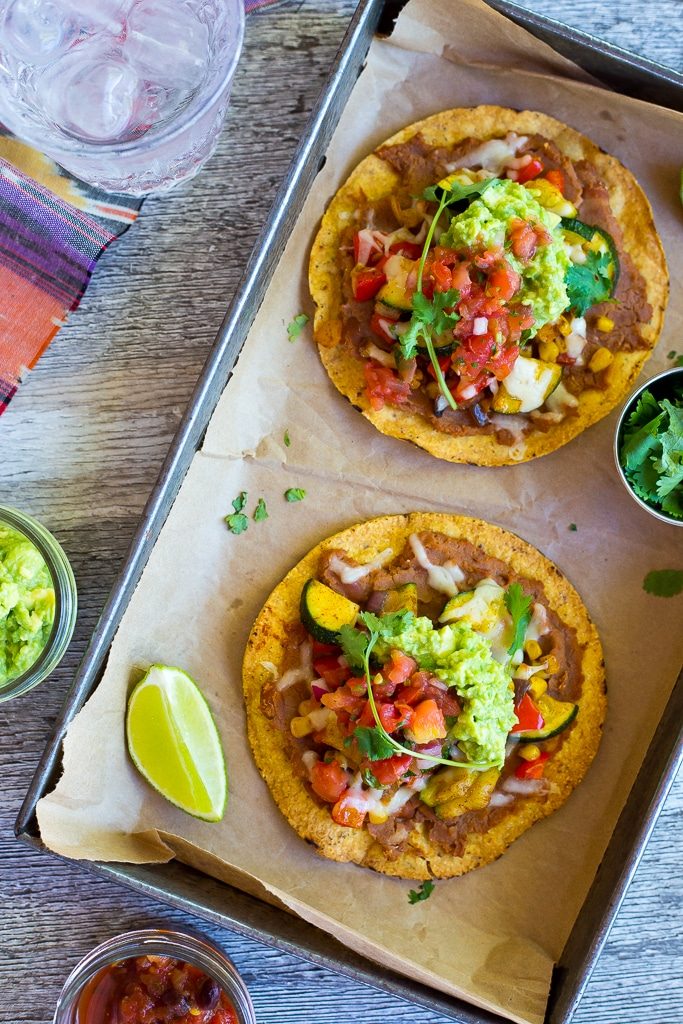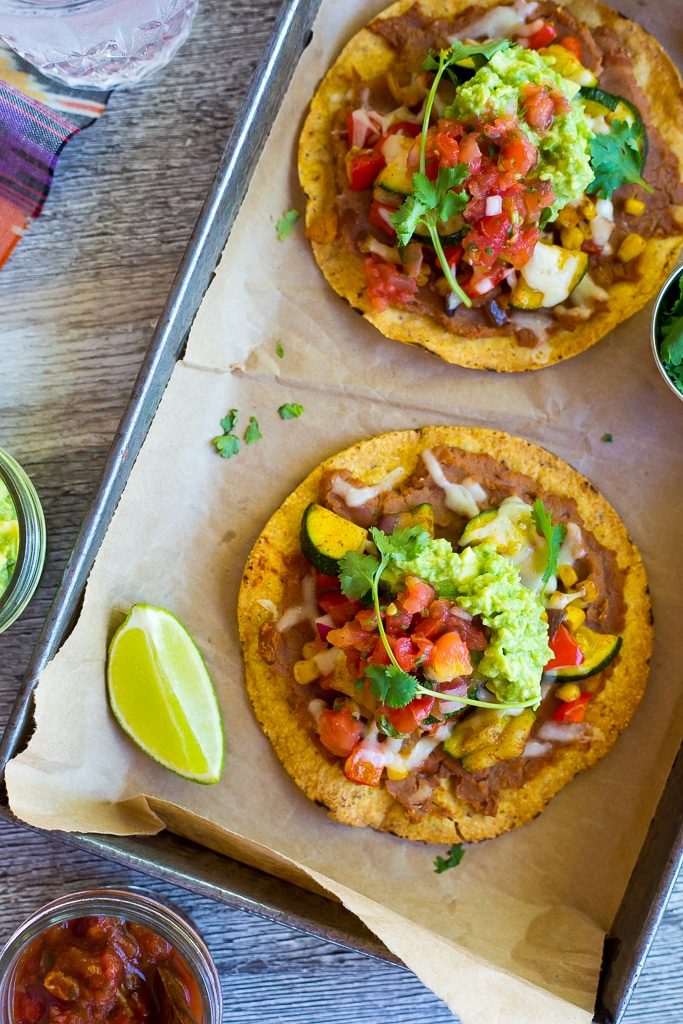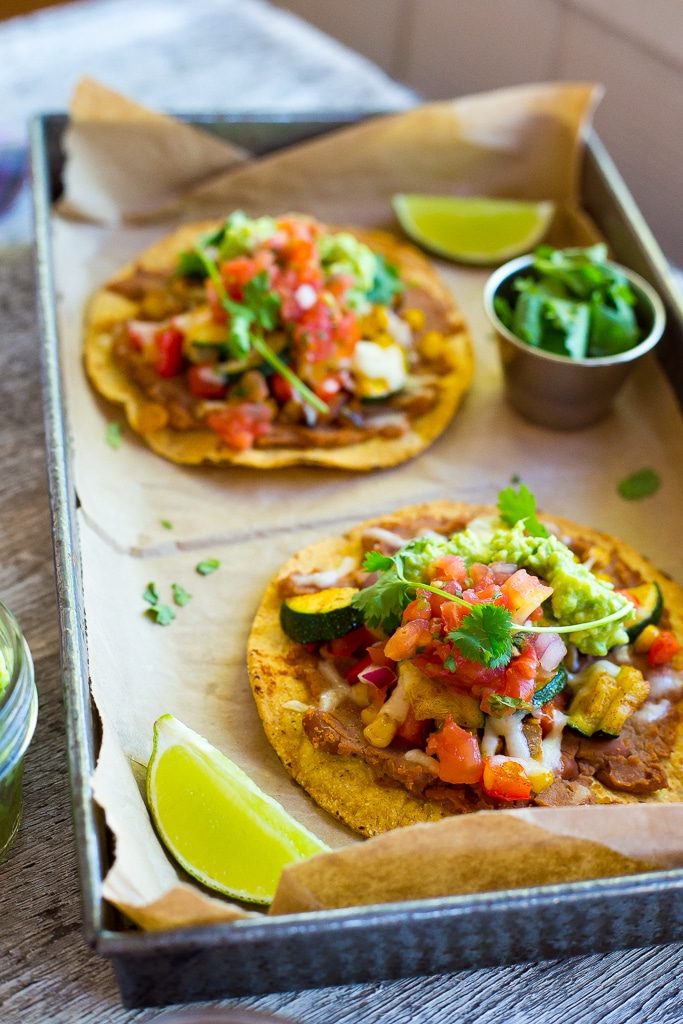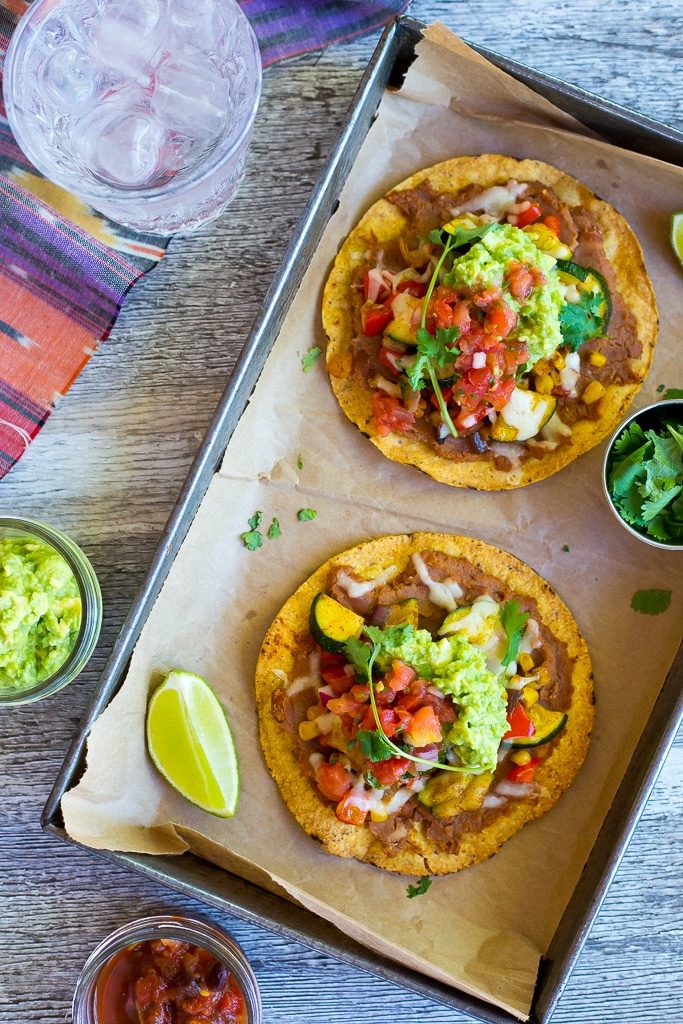 One Pot Chicken Chow Mein from The Recipe Rebel
Honey Garlic Shrimp and Cilantro Lime Rice Bowl from Pumpkin 'N Spice
Easy Skinny Skillet Lasagna from Life Made Sweeter
Kale Caesar Salad with Lemon Parmesan Chicken Strips from Sweet Peas and Saffron
Stovetop Broccoli Chicken Mac 'n' Cheese from Whole and Heavenly Oven
Spicy Chili Garlic Grilled Trout from Bake.Eat.Repeat
30-Minute Creamy Pesto Tortellini Skillet from Flavor the Moments
Crunchy Couscous Sweet Potato Salad from Sweet and Delish
30-Minute Chicken Cacciatore from A Latte Food
Pumpkin Penne with Sausage and Sage from Flying on Jess Fuel
30 Minute Smoked Turkey Sausage Tortellini from Mariah's Pleasing Plates
Baked Corn, Mushroom and Sausage Risotto from Floating Kitchen
BBQ Chicken Sliders with Cheddar and Spinach from Kristine's Kitchen
Roasted Cauliflower and Hazelnut Spaghetti from Savory Nothings