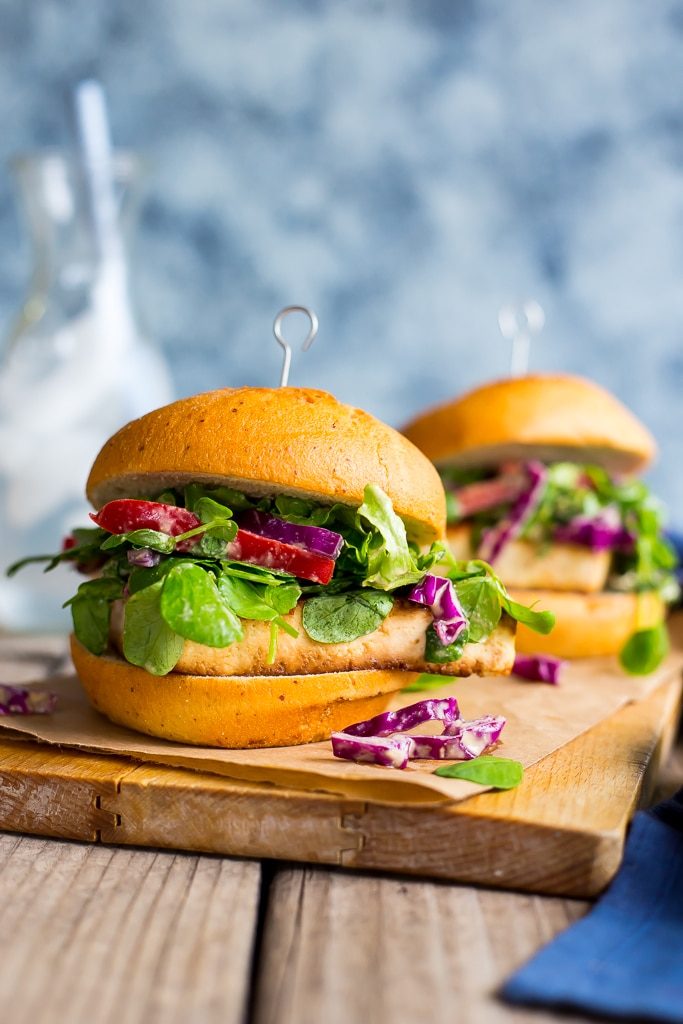 This post was sponsored by Organic Girl.  Thank you so much for supporting the brands that support me!
Wow, can you believe that today is October 1st?!  Although it feels like this summer really crept by, it seems like Fall is now here and I'm not quite ready for it.  Funny how that goes.  It doesn't help that there is a high of 102 here today, but I can definitely feel a cool crispness in the air when I wake up in the morning so I know that cooler fall weather is just around the corner! 
Today we are talking delicious tofu sandwiches and sweet pea greens!  Have you guys seen these sweet pea greens from Organic Girl yet?  This lettuce mix is a nice change from your regular greens and contains lots of fresh sweet pea shoots.  When I first saw these, my mind immediately went to Asian food and peanut sauce and I don't think you will be disappointed.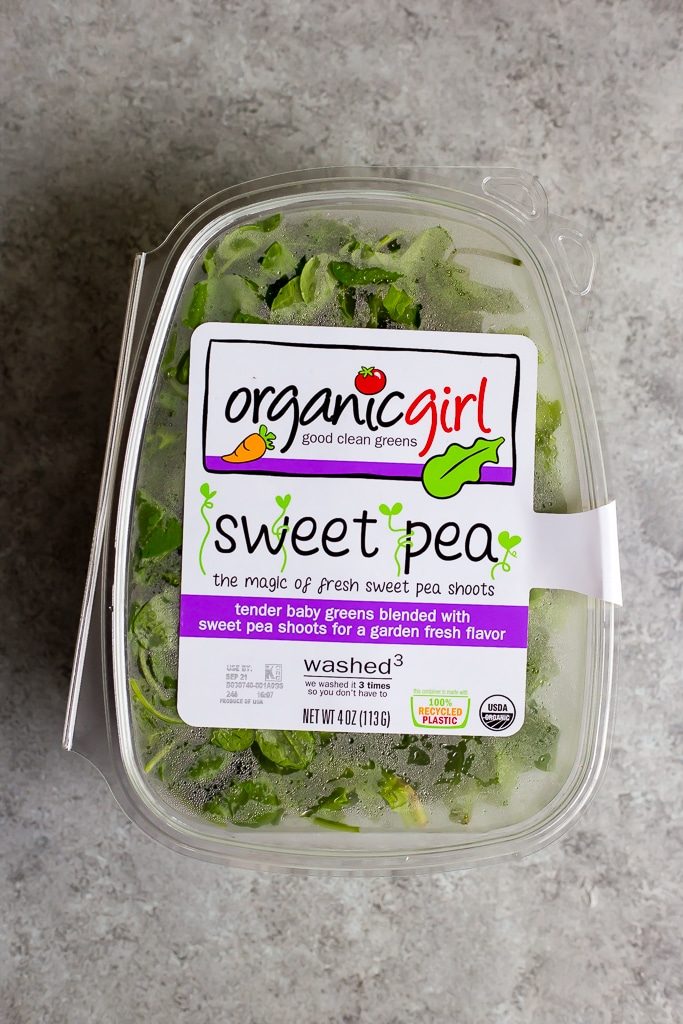 I'm always making veggie burgers but sometimes the different components can take a little while to prepare.  So, I decided to make a filling sandwich that is fit for dinner but only takes about 30 minutes to make.  A lot of people don't seem to like tofu or think that it is boring, but I'm convinced that is only because they haven't had it prepared properly.  The tofu in these sandwiches is seasoned and then crisped up in a pan with some olive oil and tamari.  This preparation makes it really flavorful and gives it great texture.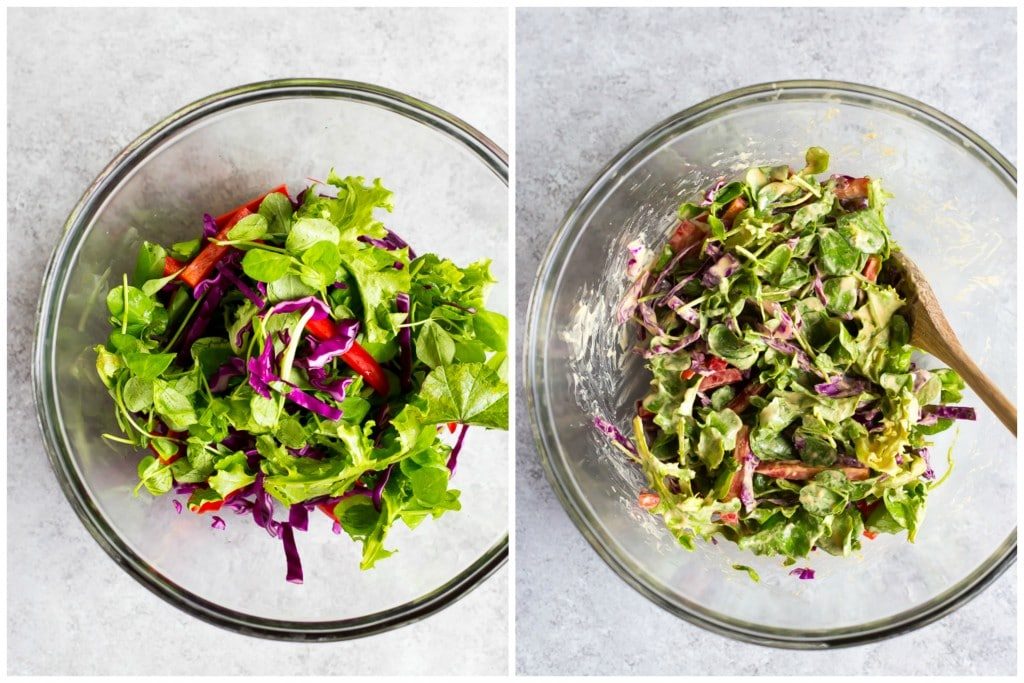 I then top the tofu sandwiches off with this awesome peanut-y crunchy slaw and this makes for a perfect vegetarian dinner that is fresh, filling and ready in 30 minutes