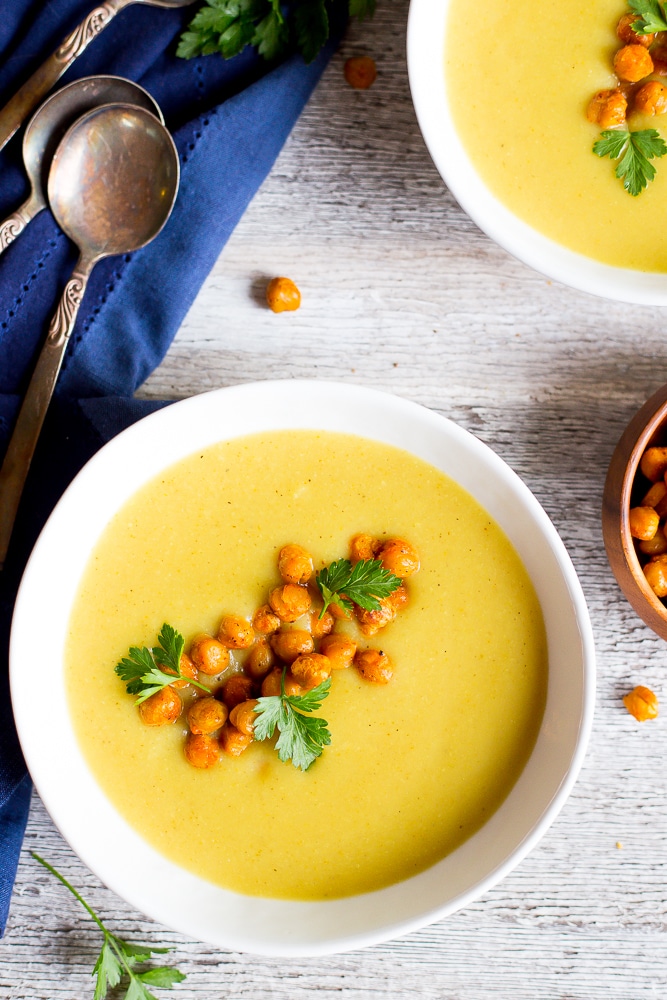 I am writing this post while snuggled under a fleece blanket wearing pajama pants and a sweatshirt.  The A/C is off for the first time in seven months and I'm half tempted to turn the heat on.  I'm binge watching Sex and the City while Cheeto purrs on my lap and I am a happy girl!  And I have a warm bowl of this soup in front of me which makes my stomach happy.
Ahhh, soup!  You were my enemy when I was young and I never took you seriously as a real meal.  I thought you were just something that grownups with no taste buds ate.  I just didn't get you and I'm so sorry for that!  I'm all grown up now and I have finally started to appreciate your deliciousness!  Sorry it took me so long.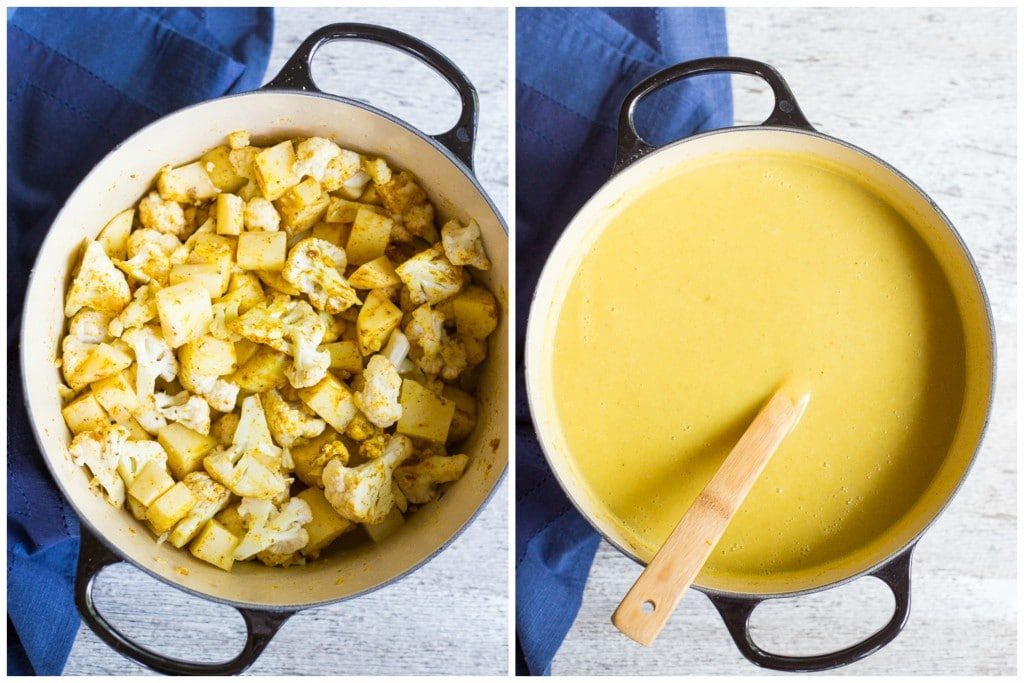 You can enjoy a chilled soup made with sweet cherry tomatoes, you can puree black beans and sweet potato into a smokey bowl of deliciousness, you can roast all the root vegetables and add some perfect winter herbs, and you can make a creamy soup with potatoes, cauliflower and curry powder that you will want to eat all winter long!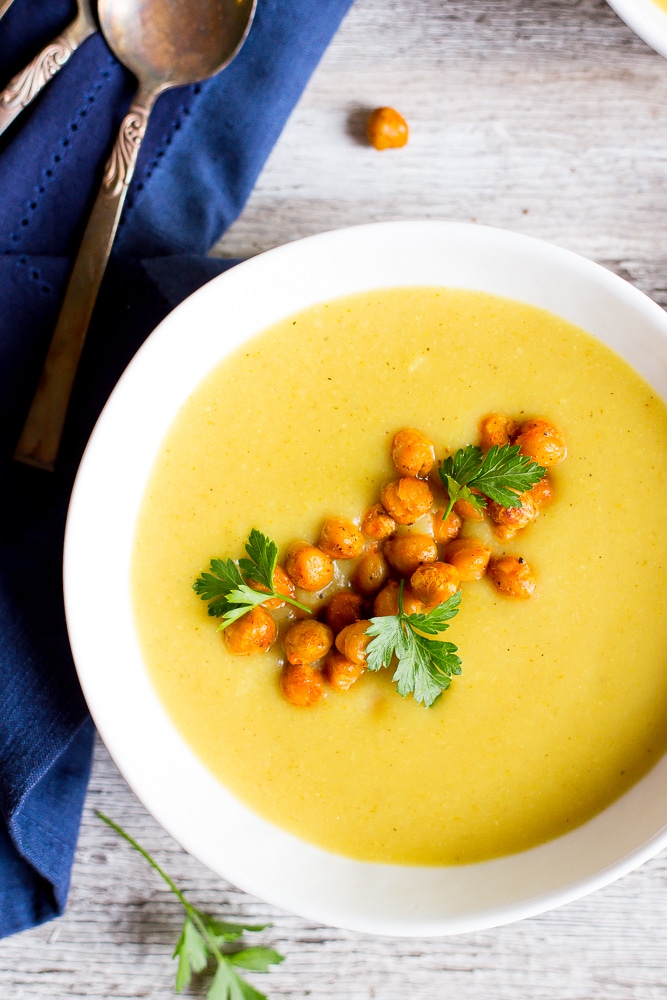 Cheers to cold weather and cheers to this soup