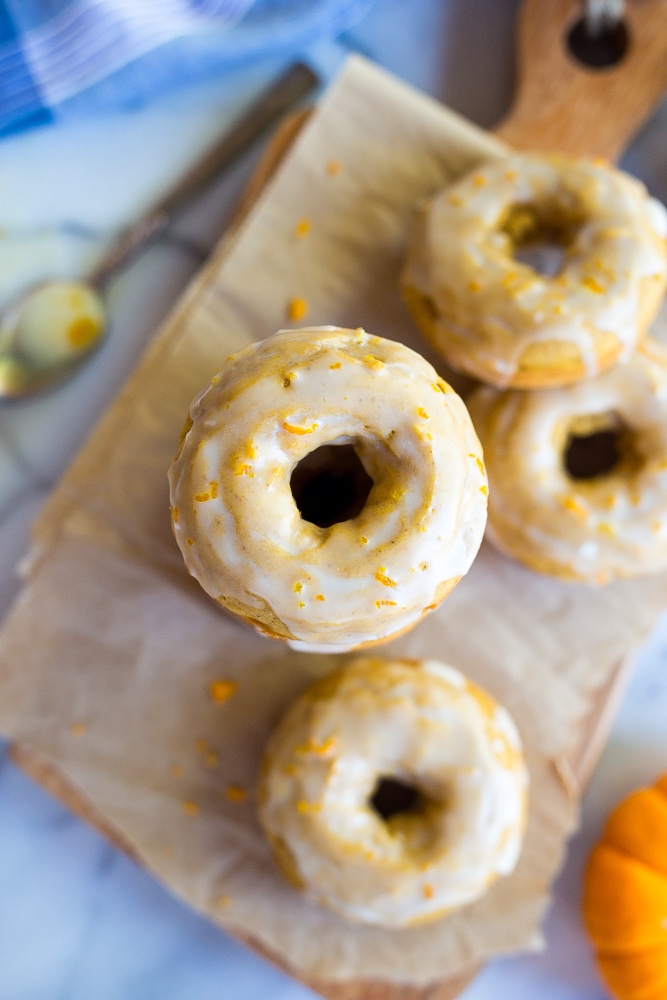 It's November!  I hope you don't hate me for saying this, but I'm so glad Halloween is over.  I feel like I know so many people whose favorite holiday is Halloween, but I am just not one of them.  I loved it has a kid, thought it was ok in college, but now I'm just kinda over it.  I'm guessing that I'll get back into it one day when we have kids, but right now I'm just not into it, sorry!

Last night, my husband and I watched movies in the dark because we didn't want anyone thinking we were home and trying to get candy.  I kinda felt like a cranky old person, but the truth was that neither of us wanted to buy a bunch of candy that we would probably eat half of before the kids even started coming and Cheeto freaks out every time the doorbell rings.  So, instead, we opted for a calm, candy free night and it was actually pretty nice!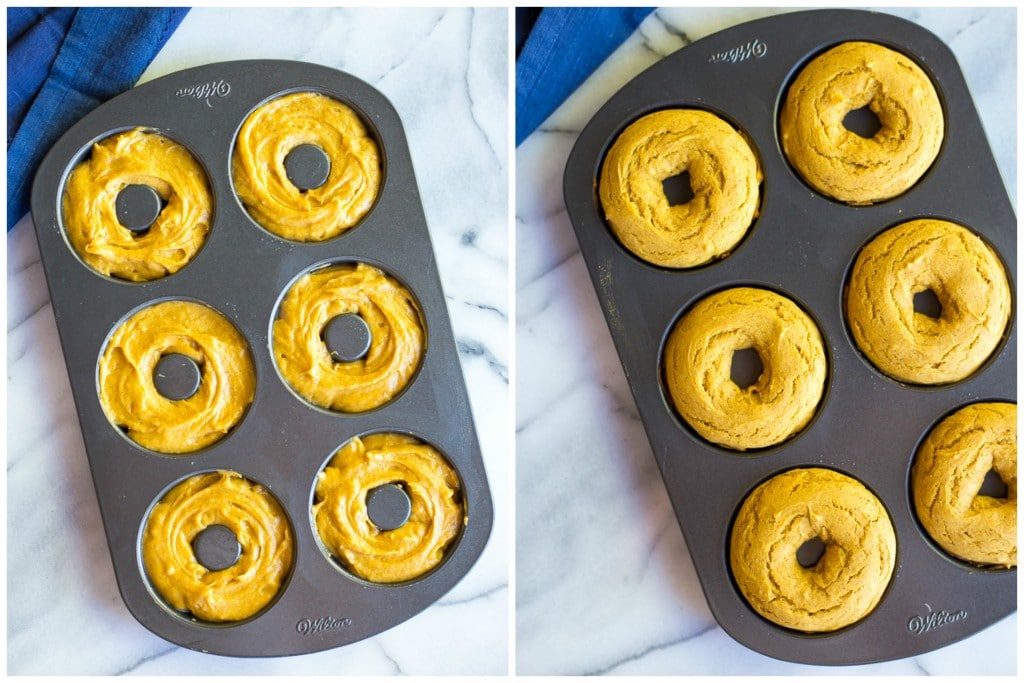 I may not be into Halloween but I am most definitely into all things pumpkin!  And these delicious baked gluten free pumpkin orange glazed doughnuts are no exception!  I've made these doughnuts about ten times now and each batch only lasts for about 2 days.  Fried glazed doughnuts used to be a big guilty pleasure of mine but since I started eating a little healthier and went gluten free, I still need my doughnut fix!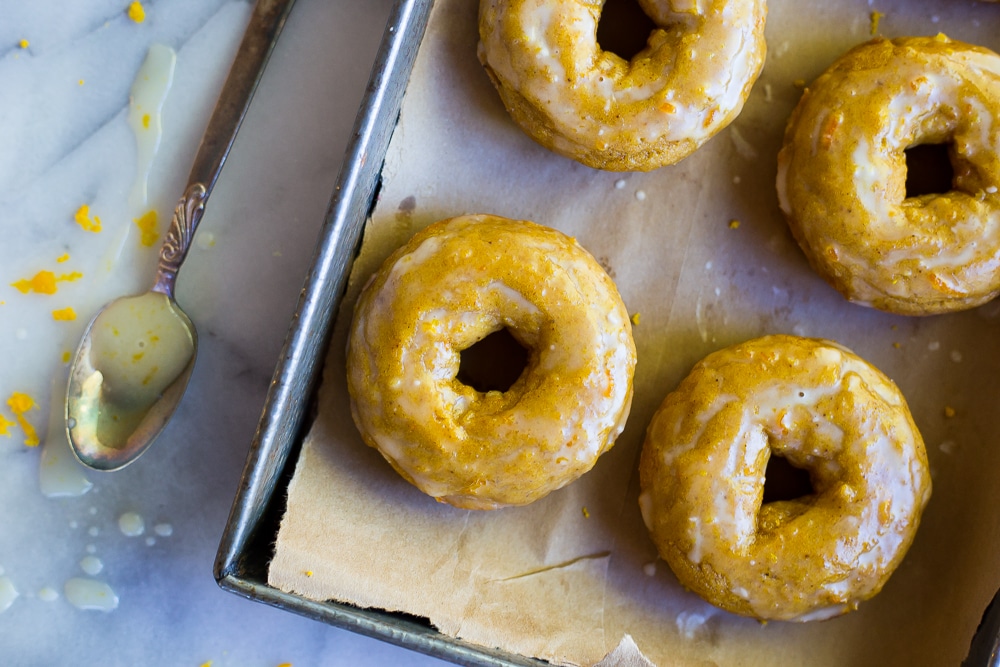 I have a favorite cookie this time of year that I've been making since high school that is soft, fluffy and filled with delicious pumpkin and orange flavors.  I decided to put those same flavors into these doughnuts and they might just be my new favorite.  And since doughnuts are technically a breakfast food, I think it is safe to say that you can enjoy these all day long
 Adapted from these
Pumpkin Doughnuts with Maple Glaze
from Live Well Bake Often