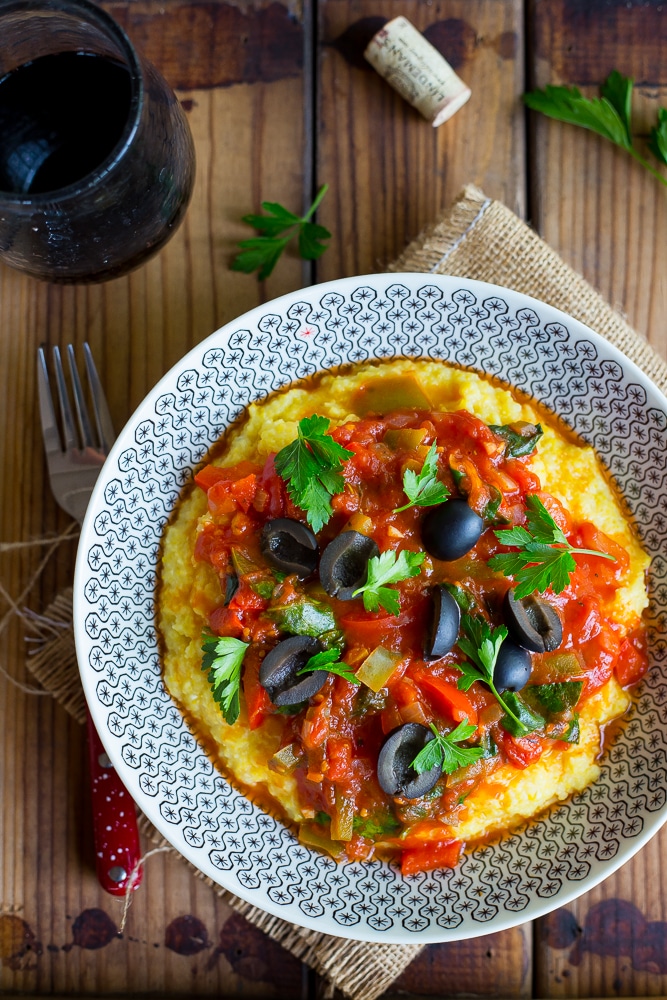 It's the first Thursday of the month which means that it is time for another installment of 30 Minute Thursday!!  I was so tempted to give you another Mexican recipe but I dug deep and went with Italian this time.  If you aren't familiar with 30 Minute Thursday here is a little bit of info about it: On the first Thursday of each month I get together with some of my food blogging friends and we all come up with 30 minute meals to share with you!  See bottom of post for the links to all of their delicious recipes
Have you guys ever cooked with polenta before?  Up until a few months ago I had only ever bought the logs of polenta at the grocery store and fried it up in a pan.  I had never even had the idea to cook my own at home and I definitely didn't know how easy it was.  You can use the corn grits to make classic polenta that holds together really well, or you can use them the way I did and make more of a cereal version that you can eat in a bowl and top with delicious ingredients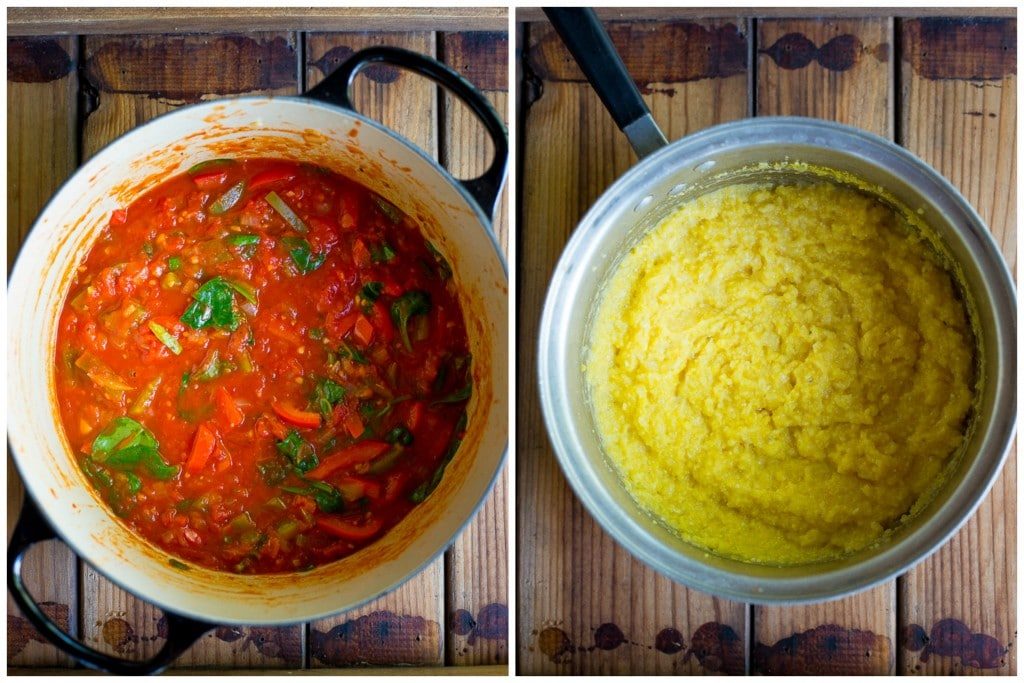 This is a pretty simple dish so it is important to use really great ingredients.  You could always pour some bottled tomato sauce over the top, but I think it makes it really delicious to make your own chunky sauce for this recipe.  Tomato sauce can sound intimidating but it is so easy to make and much more flavorful than the canned stuff.  I love black olives on my pizza so I chose them as one of my toppings for these Pizza Polenta Bowls, but you could also top these with any other pizza topping options that you like.  This is a great recipe for a busy weeknight where you don't have a lot of time to cook but you want a delicious dinner with lots of flavor!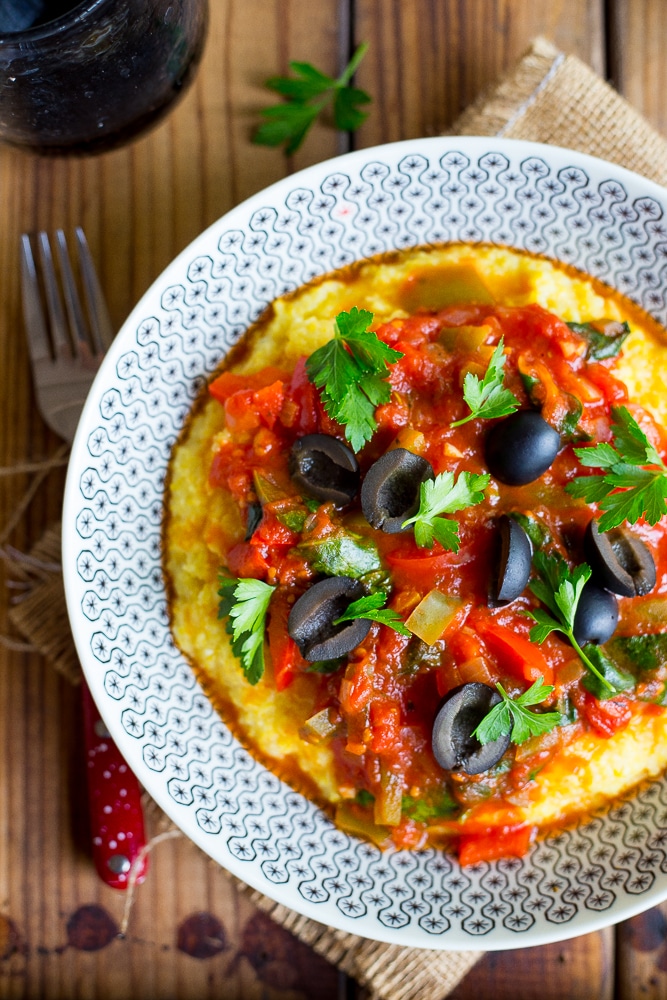 Honey Garlic Salmon and Vegetables Sheet Pan Dinner by Kristine's Kitchen
African Peanut Stew with Chicken and Sweet Potatoes by Floating Kitchen
Easy Cream of Mushroom Soup by Pumpkin 'N Spice
30 Minute Lighter Stovetop Turkey Tetrazzini by Savory Nothings
Maple Ginger Cashew Stir Fry by Sweet Peas & Saffron
30-Minute Pork Chops with Creamy Bourbon Mushroom Sauce by Flavor the Moments
Gnocchi with Turkey and White Beans by My Kitchen Craze
Pumpkin Sausage Alfredo Penne by Whole and Heavenly Oven
Easy Chicken Lo Mein by Life Made Sweeter
Easy Beef and Broccoli by Bake. Eat. Repeat.
Pizza Pitas from The Recipe Rebel