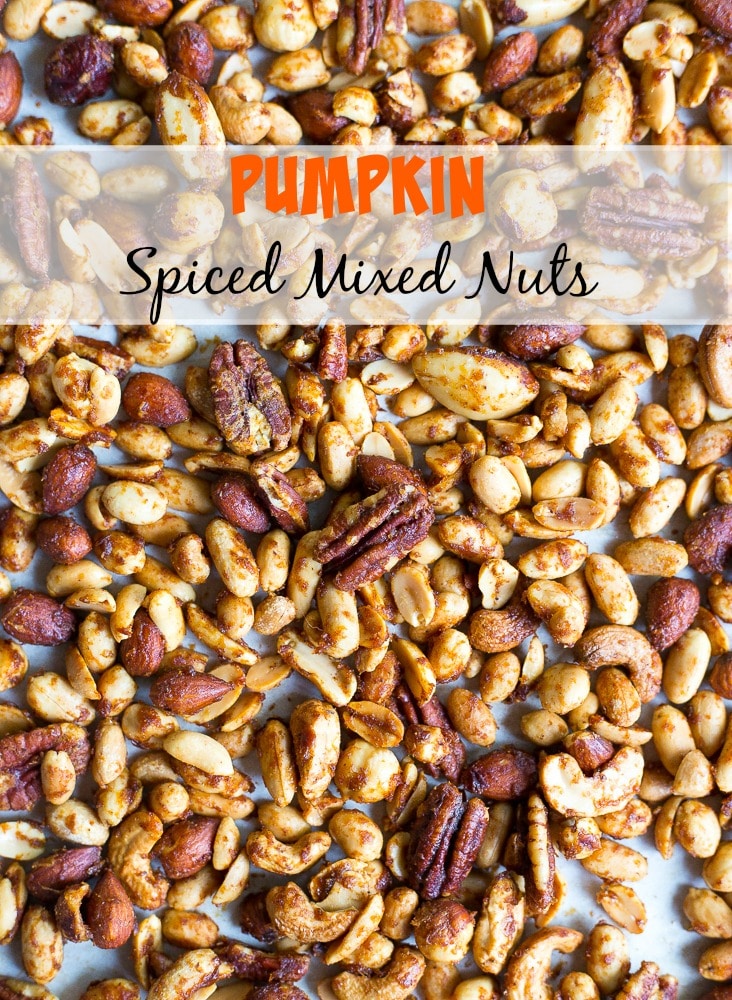 I'm going to sneak one more pumpkin recipe in before it is too late!  And this one is perfect for Thanksgiving entertaining.  If you are like us, you don't eat Thanksgiving dinner until late afternoon so you need lots of delicious snacks to fill up on during the morning.
My husband is addicted to nuts (I really can't think of a non-funny sounding way to say that!).  We always have a tub of almonds or peanuts on hand and once they are opened they don't last long.  He particularly loved it when I was testing this recipe because I made about five batches just to make sure they were delicious.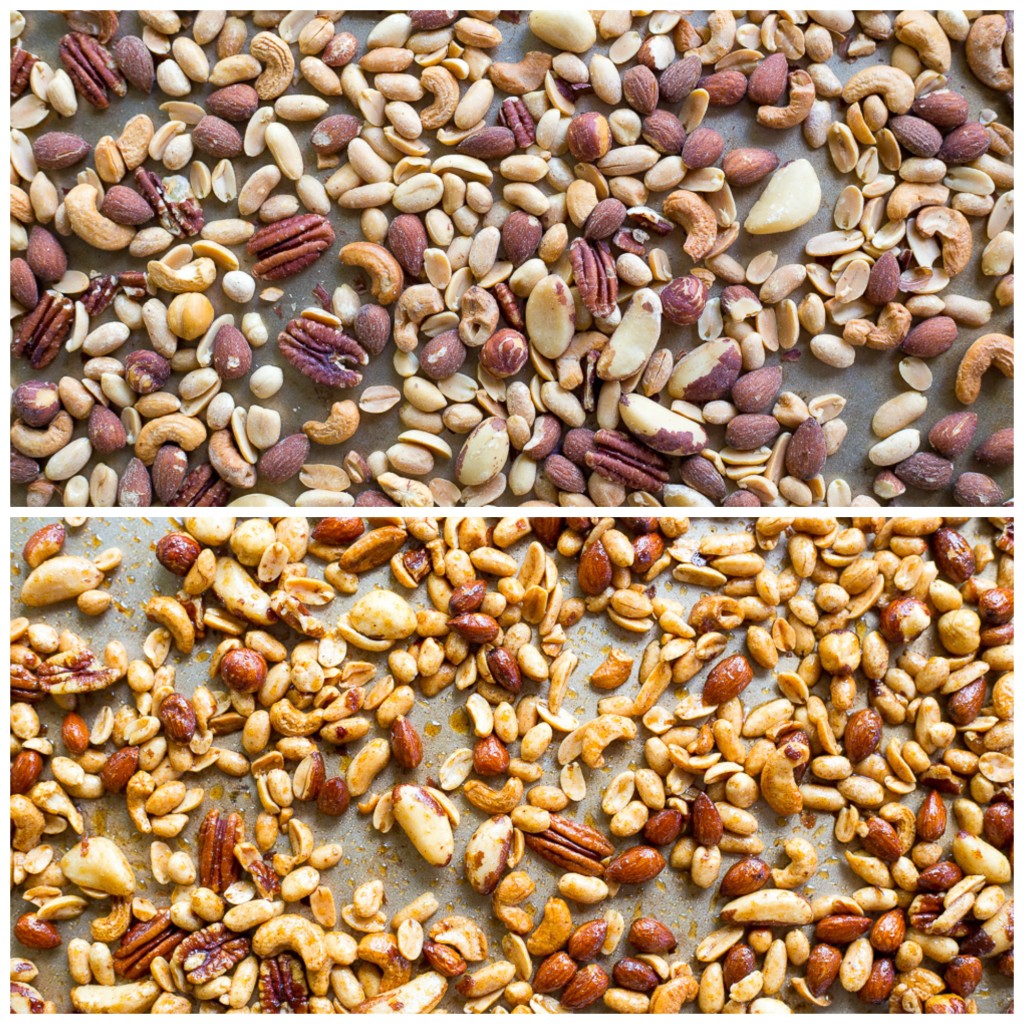 Each time he would say, "these are so good, do you have more?" and I would say, "they aren't quite there yet, I guess I should make more".  That being said, you might want to make a double batch for your friends and family!
The weather is finally perfect here and of course I just caught a cold, so I'm going to make this post short and sweet so I can get back to couch laying and TV watching.  For the first time in a long time we have family coming to spend Thanksgiving with us so I gotta get better by next week!  I hope everyone is having a fabulous week