The holiday season is finally upon us which means stuffing ourselves silly and then sneaking leftovers directly out of the refrigerator in the middle of the night.  You do that too, right?!  I have to admit that mashed potatoes are usually my go-to potato side for Thanksgiving and Christmas but sometimes I like to shake things up and throw in some roasted potatoes instead. 
This year I'm really shaking things up and serving up these Purple Roasted Potatoes with Lemon, Dijon & Thyme Dressing!  And I don't think that anyone will miss the mashed potatoes with these beauties!  I get really excited about pretty colored food so when I saw these purple baby potatoes at the store, I just had to buy them!  And then of course I had to roast them because that is just what I do with potatoes.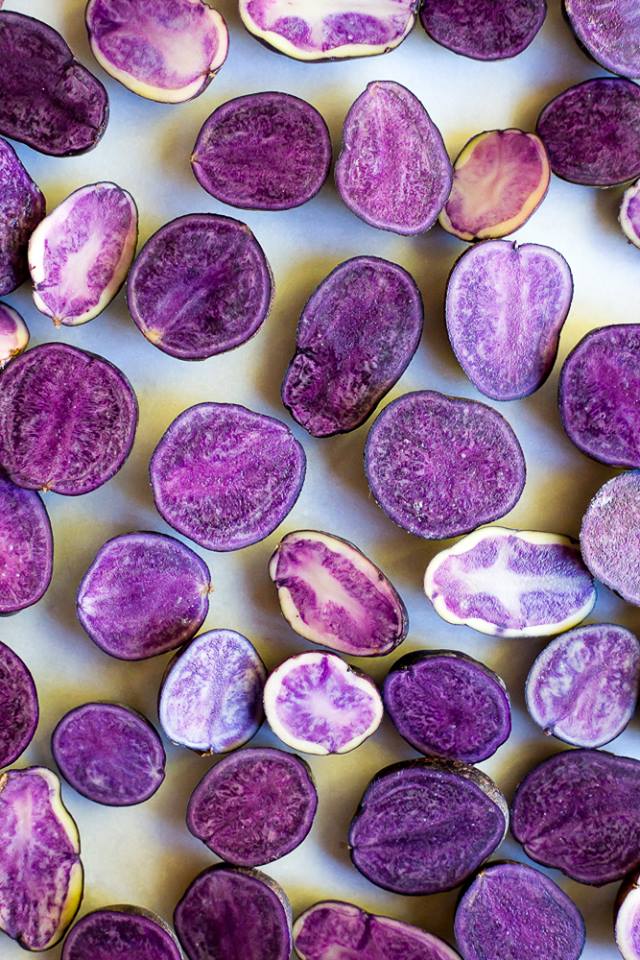 As delicious as Thanksgiving food is, it is usually not the most colorful of food.  So, this year, add some gorgeous color to your table by roasting up these purple potatoes!