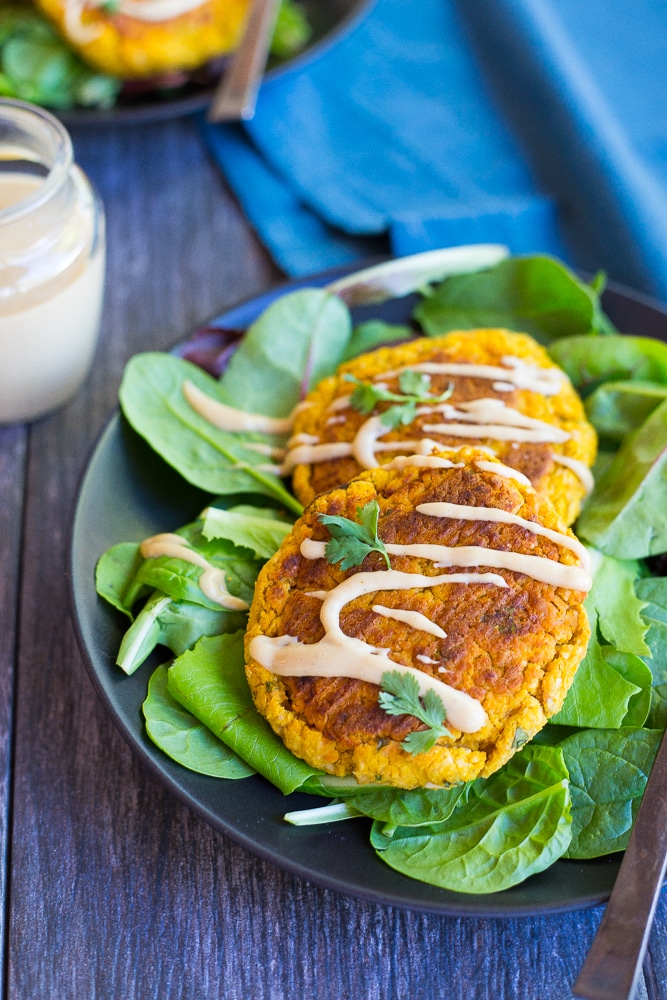 You guys, I can't believe that Christmas is next week!  Where did December go?!  Just a few days ago I was thinking about all the Christmas goodies and side dishes that I wanted to share before Christmas and then I realized that Christmas is a week from tomorrow.  I'm not sure where I've been but apparently time hasn't slowed while I've been away!

But maybe it is for the better because healthy New Year dishes are much more my style so I am pretty excited about all those ideas I have for you.  And, I am really excited about these Butternut Squash Falafels with Maple Tahini Dressing that I have for you today!  Falafel is one of my favorite foods ever.  If you've never tired it before you must get to a Greek restaurant immediately and get a falafel sandwich, you will not regret it!  Or you can make this Butternut Squash Falafel right at home!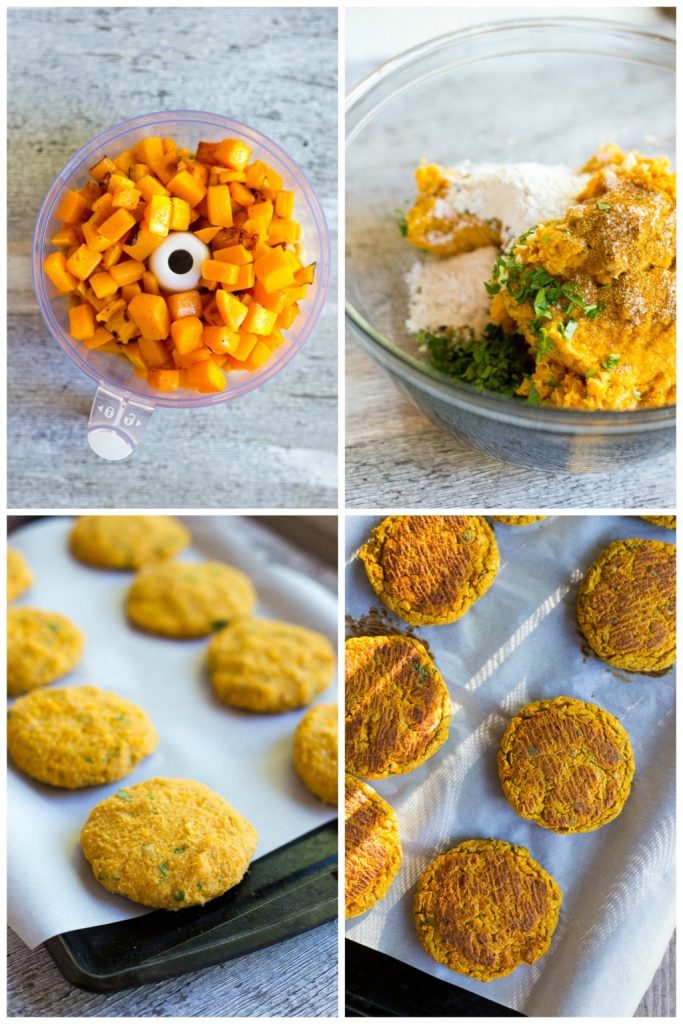 I haven't made homemade falafel too many times because it is just so darn good when you eat it out, but I did experiment with this Roasted Carrot Falafel a while ago and it was so delicious.  So, I thought it would be even better, and very seasonally appropriate, to whip up some butternut squash falafel this time.  I am a huge fan of tzatiki sauce but tahini really has my heart so I decided to pair these falafels with a maple tahini sauce and believe me, it goes together pretty perfectly!