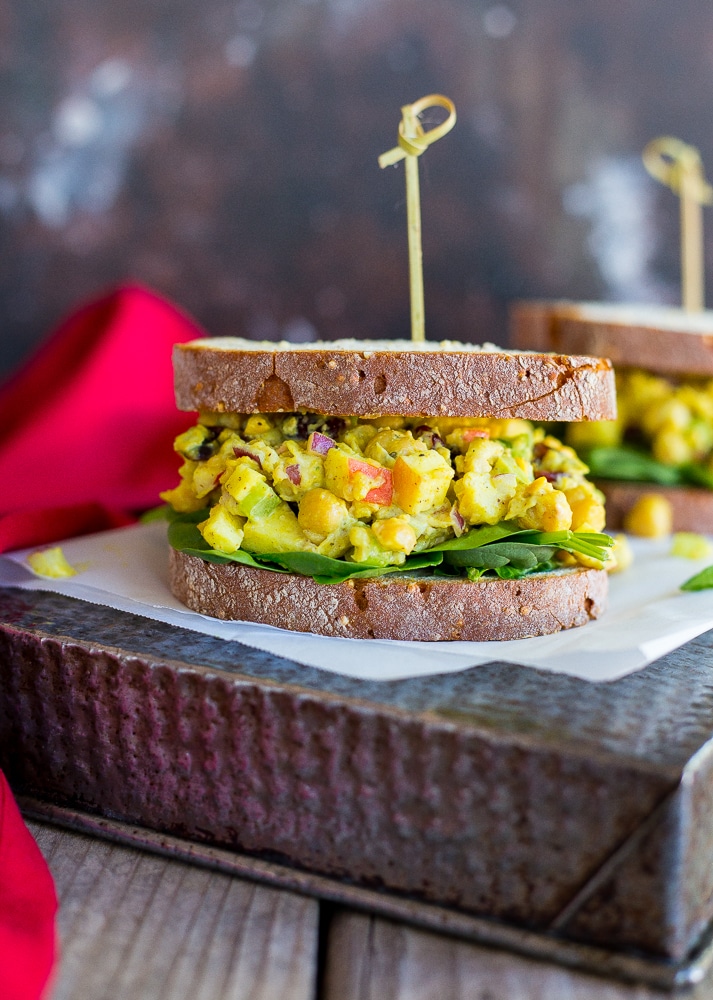 I'm back!  I meant to just take a little break for Thanksgiving and then I guess that turned into the week after Thanksgiving too…  Sorry about that!  I think it was a combination of sickness, family visiting, and laziness.  Probably mostly the laziness.  But I'm back now and I think you will love this Curried Chickpea Salad Sandwich!
I first discovered the idea of smashed chickpea salad sandwiches not too long ago and I really couldn't believe I had never made them before.  They are ridiculously easy to make, take no time at all, and pretty much taste like chunky hummus smashed between two pieces of bread with lots of delicious flavors added.  Are you sold yet?!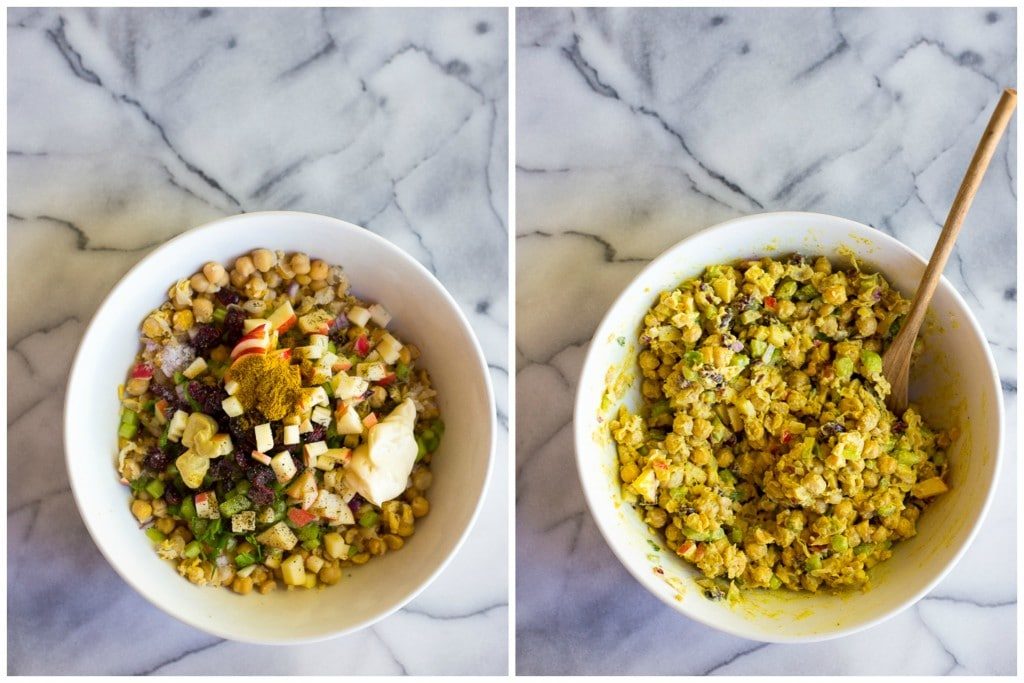 Curry powder has been one of my food obsessions for a while now (it is amazing in this curry cilantro hummus!).  You just add a few pinches and it gives so much delicious, warm flavor to your dish.  I always used to make curried turkey salad sandwiches around the holidays so I thought I would give my recipe a try with chickpeas instead of turkey and it is delicious!  I also add some onions and celery for a little crunch and some dried cranberries and apple for some sweetness.  
These Curried Chickpea Salad Sandwiches are so delicious and easy to make, they will soon become a lunch staple for you this season