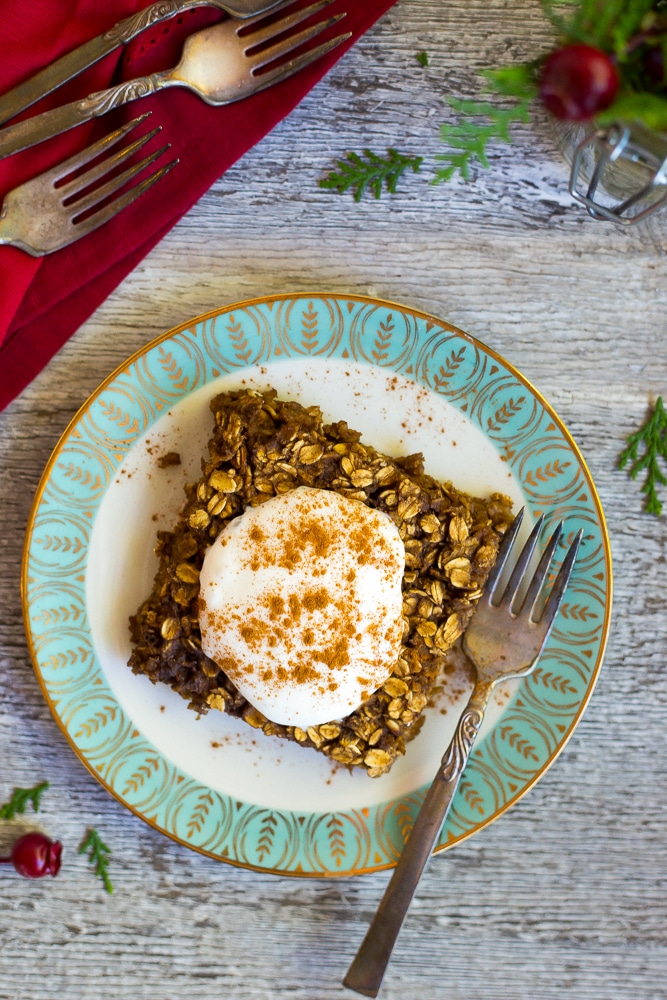 In my opinion there are only 2 kinds of breakfasts worth getting out of bed for; ones that are already made and you just have to heat up or ones that someone else is making for you.  And, in the case of the latter, hopefully they are delivering it straight to you in your warm bed and you don't even have to get up!

Although I only have 2 oatmeal bake recipes on this site, we eat a lot of oatmeal bakes in this house.  I love them because you can get really creative and add any flavor you like.  I have this ginger peach flavored oatmeal bake that is great for the summer and then the classic peanut butter and banana oatmeal bake that is good for any time of the year!  And now I'm sharing with you my favorite winter time oatmeal bake: this delicious and comforting Gingerbread Oatmeal Bake.  It has all the great flavors of classic gingerbread like molasses, ground ginger and cinnamon.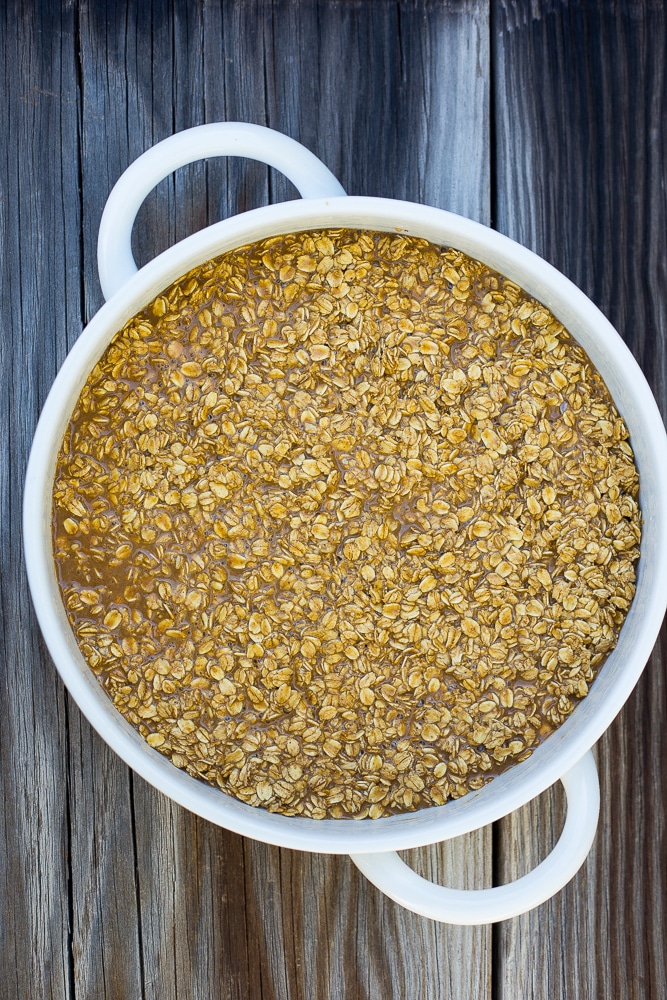 I have my main oatmeal bake formula pretty down pat these days, but I did make one change to this Gingerbread Oatmeal Bake, instead of using my regular unsweetened almond milk I decided to shake things up a little bit and used the new Almond Breeze Almondmilk Cashewmilk Blend.  It is so perfect for oatmeal bakes  because it is a little thicker than regular almond milk and so creamy!  They have a few different flavors, but the vanilla one gave this baked oatmeal such a great sweet flavor.  It would also be great for smoothies, creamy soups and all of your baking needs!
*This post is sponsored by Almond Breeze Almondmilk. Enter for a chance to win the Ultimate Kitchen Prize Pack, get great savings and ideas for delicious Blendabilities at AlmondBreezeBlendabilities.com.