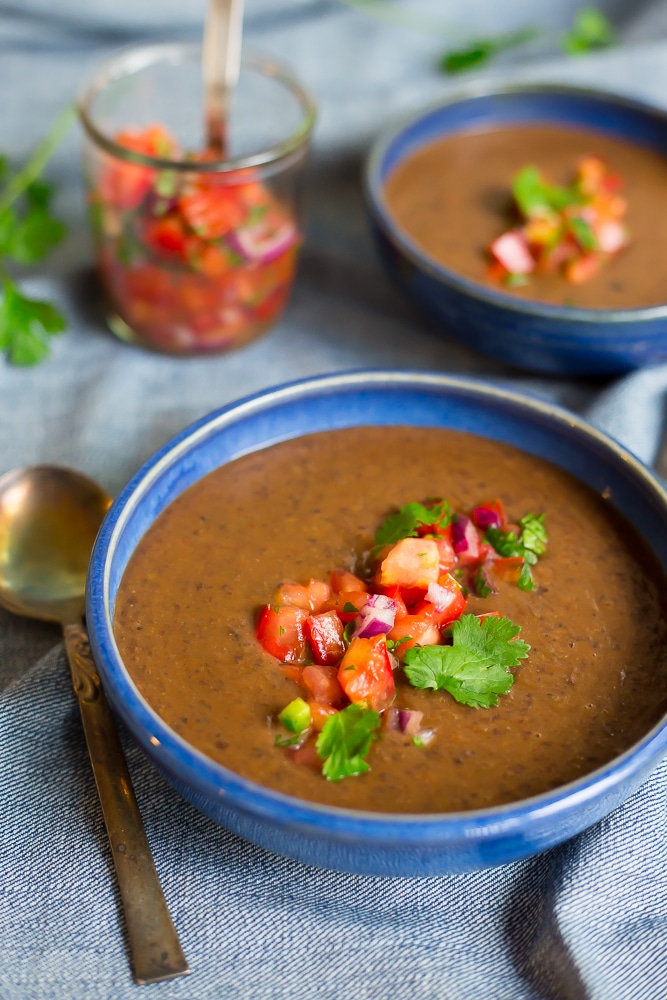 It's the first installment of 30 Minute Thursday for 2016!  I wasn't that great at being consistent with it last year, but I'm going to try to make it a point to participate each month this year.  I hope you guys enjoy this series and find it beneficial!  Not all recipes are gluten free or vegetarian but most can easily be tweaked for any dietary needs you may have.  You'll find some delicious 30 minute recipes from some of my favorite food blogger friends at the bottom of the post
As I write this post I'm sitting next to the portable heater with Cheeto curled up on my lap, with a soft blanket of course.  It's pouring rain outside and there isn't a hint of sun in the sky.  My Bob Dylan Pandora is playing loudly and I have a big bowl of this soup in front of me.  And let me tell you, it is delicious!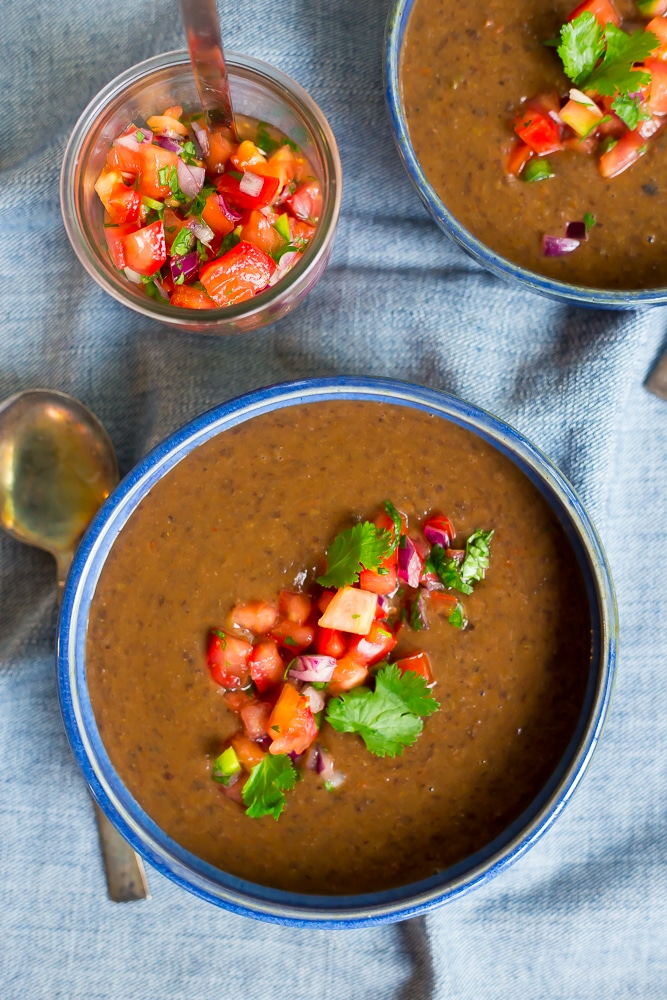 If it weren't for Cheeto on my lap I would already be planning my trip to the kitchen for seconds.  But everyone knows that you can't disturb a sleeping cat
 This soup really is great for those cold winter days where you just want to curl up under a warm blanket and not leave the house the entire day.  Another great thing about it is that it only takes 30 minutes from start to finish.  Trust me, I timed myself while making it!  I have to admit that it was a little stressful but I wanted to make absolutely sure that it only took 30 minutes to make.  It's also packed with peppers and onions and topped off with a fresh pico de gallo for a perfect kick of vegetables!
Stay warm and eat soup!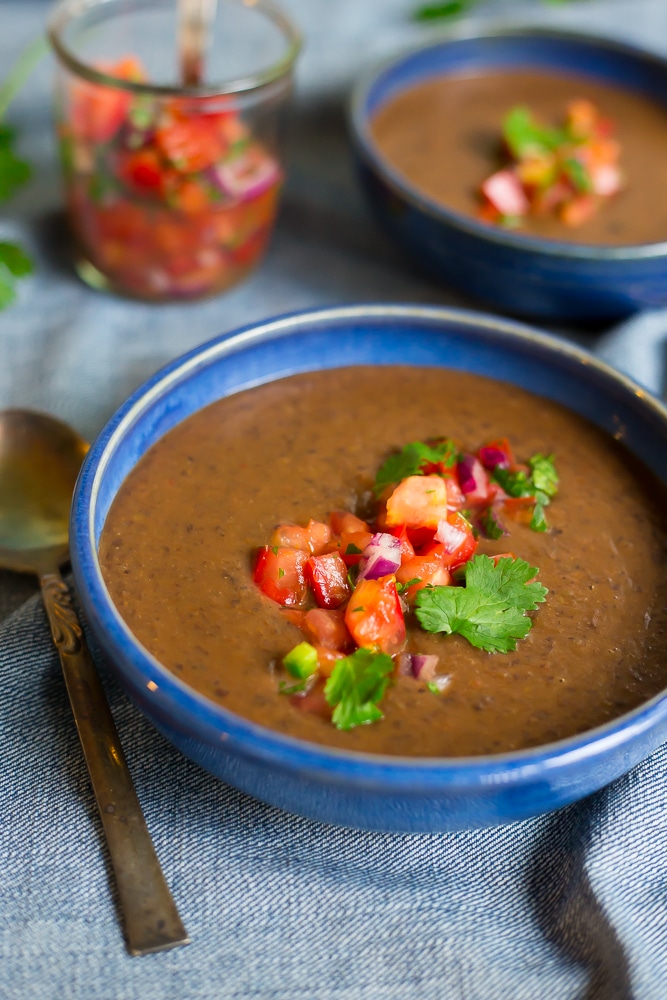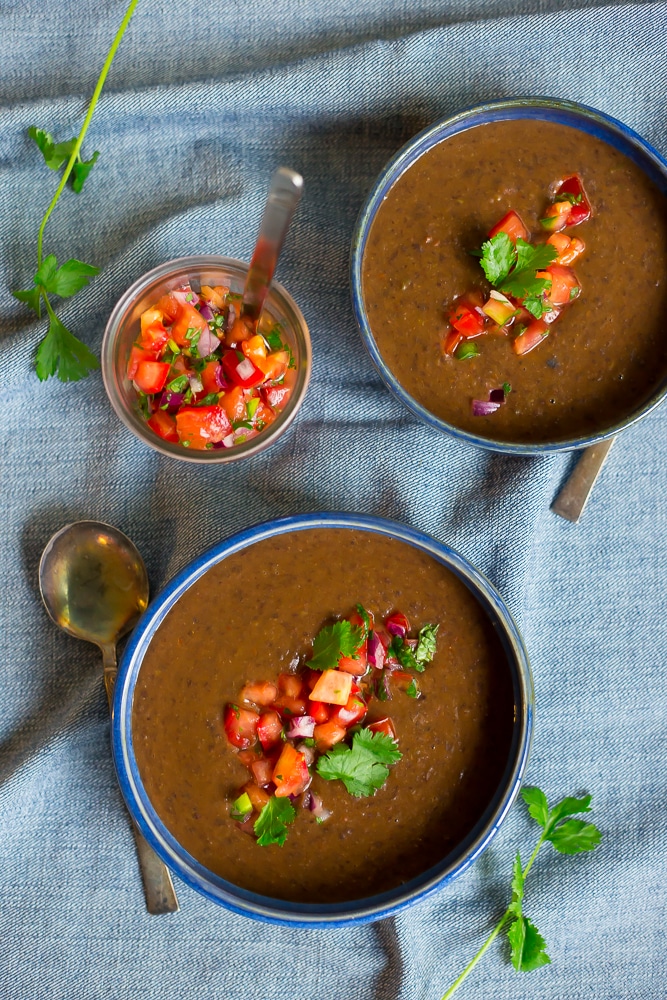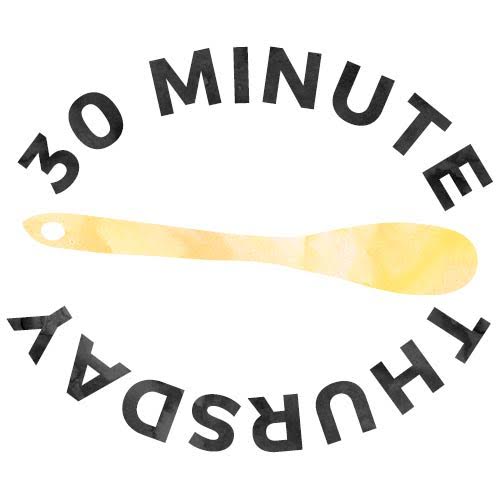 Teriyaki Chicken Stir-fry from Bake.Eat.Repeat.
30-Minute Three Bean Chipotle Quinoa Chili from Flavor the Moments
Walnut-Crusted Chicken and Roasted Vegetable Salad from Floating Kitchen
Cashew Chicken Lettuce Wraps with Orange-Ginger Sauce from Kristine's Kitchen
Skinny Beef and Broccoli from Life Made Sweeter
30 Minute Chicken Stew from The Recipe Rebel
BBQ Chicken Quesadilla from Pumpkin 'N Spice
30 Minute Pineapple Shrimp Fried Rice from Savory Nothings
30-Minute Chicken Basil Pesto Pasta Skillet from Whole and Heavenly Oven