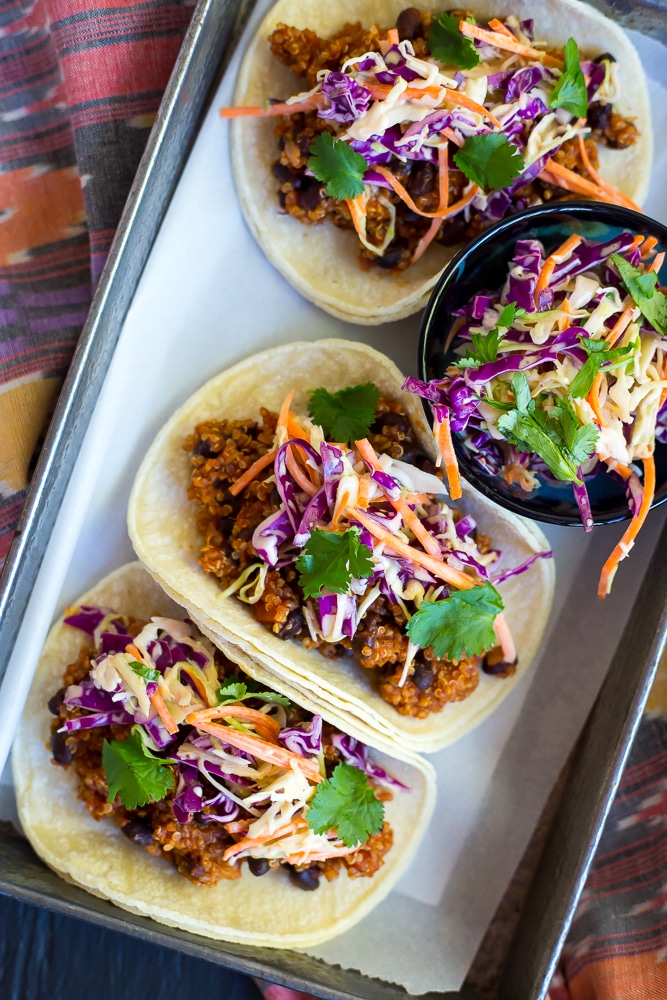 First, I want to aplogize if you tried to access my site in the last few days!  It was down for an entire day and then the mobile site wasn't working so well until this afternoon.  It was really frustrating and I'm so sorry for any inconvenience it caused any of you!  I've now switched to a more reliable hosting site and hopefully it won't be happening again (fingers crossed!).
I sat down on Thursday morning all ready to publish a Potato and Lentil Taco post that I've been sitting on for a while.  I tried to login to my site dashboard and realized everything was down
 I got mad for a second but then decided to cook instead.  And what I cooked was these BBQ Black Bean & Quinoa Tacos with Cilantro Slaw and they might just be the best tacos I have ever eaten!  No lie!  One of these days I'll post the lentil and potato ones but I just couldn't keep these ones from you!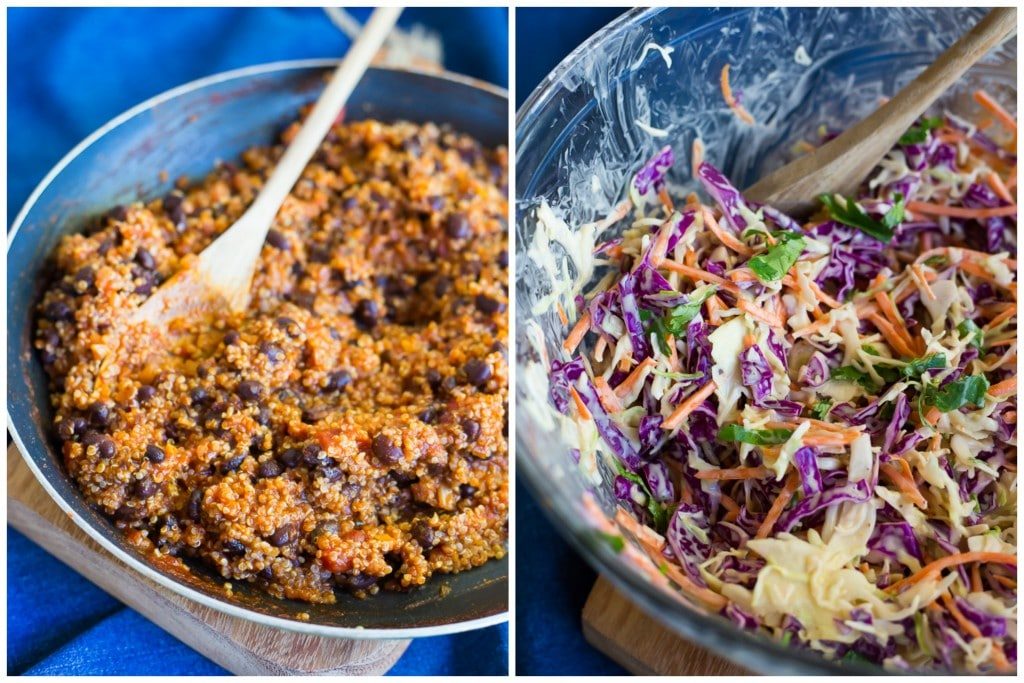 I seriously couldn't stop eating them.  I had them for a mid-morning snack, then again for lunch and then a third time for an afternoon snack.  When my husband came home and asked what was for dinner, I was a little hesitant to offer these babies up because I had my heart set on eating the leftovers for lunch the next day.  But, I was nice and let him eat some and even he said that they were one of the best things I've ever made.  So, if you are looking for a delicious and filling vegetarian taco (that I promise meat eats will love too) then look no further!
Don't be intimidated by the ingredient list!  Most of it is just spices and condiments that you already have in your kitchen
BBQ sauce adapted from The First Mess and also my Vegetarian Sloppy Joes with Lentils and Chickpeas recipe.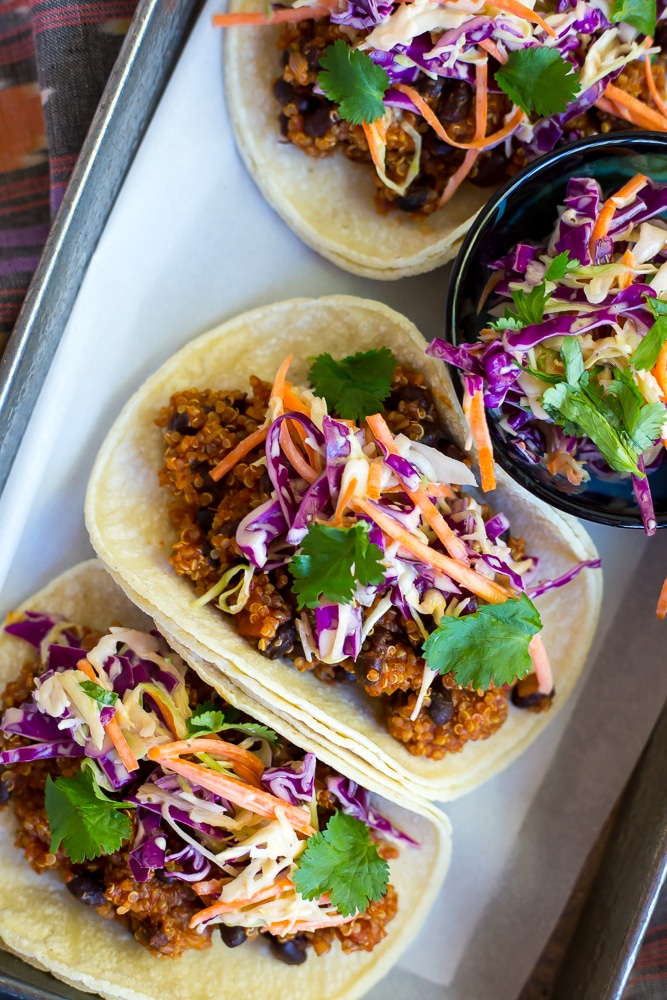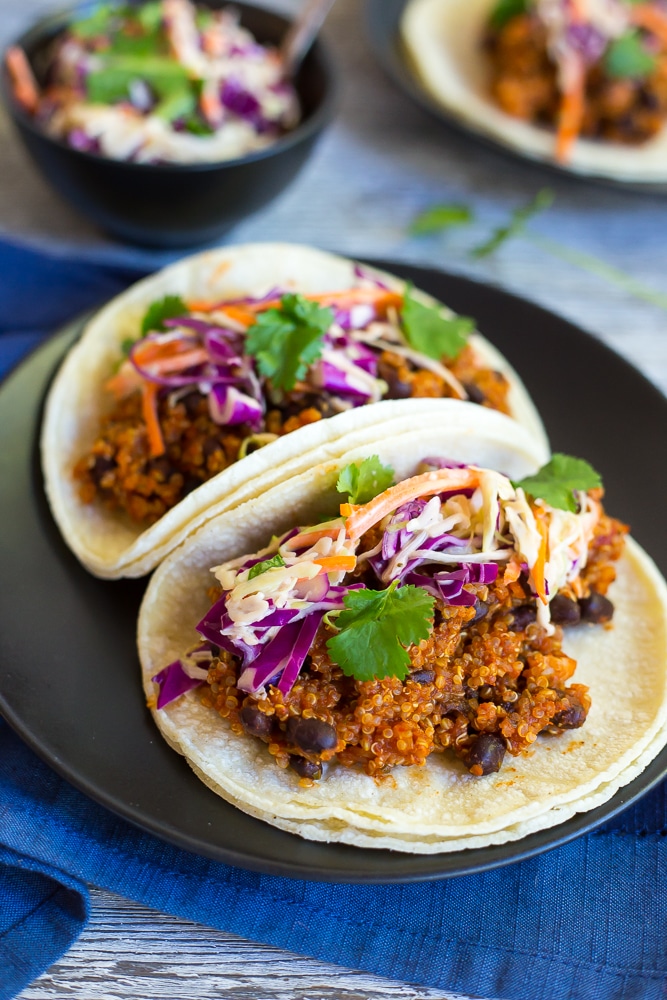 You will also love:
BBQ Cauliflower & Chickpea Tacos with Creamy Lime Slaw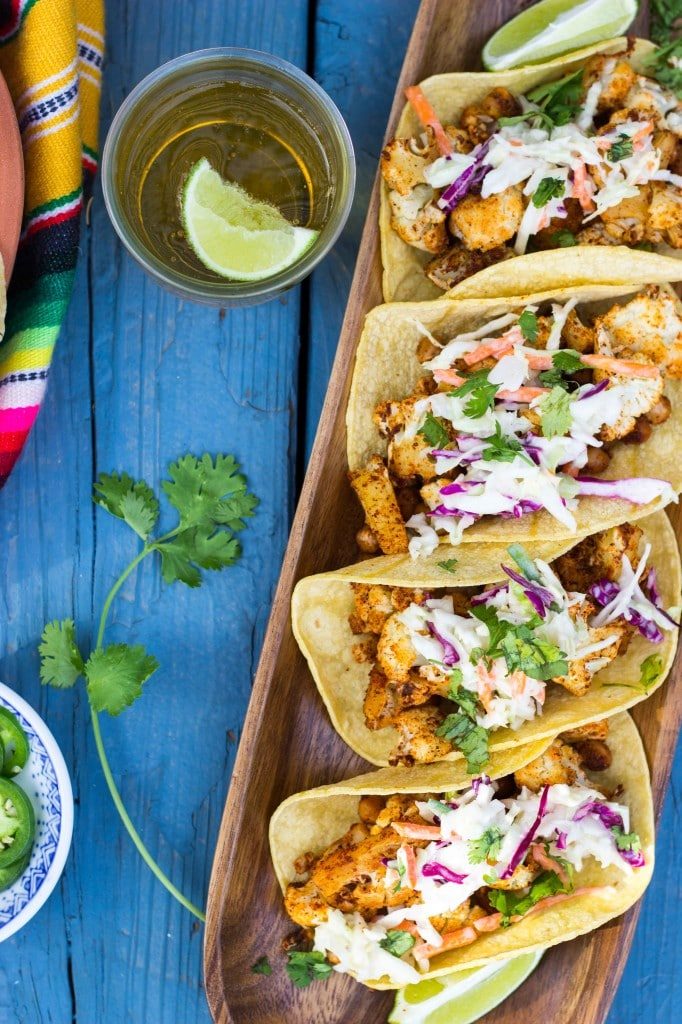 Vegetarian Sloppy Joes with Lentils & Chickpeas