If you are a regular reader of Vegetarian Times you may recognize this recipe from the November 2015 issue.  It was definitely one of my blogging high points to be featured in the Blogger Recipe section, although I was slightly surprised to see my face there too, haha!  If you didn't happen to catch this recipe in Vegetarian Times, then here is your chance to eat a delicious Vegetarian Sushi Bowl!

I was thinking that it was appropriate for me to finally share this recipe with you all because I've been eating so much sushi lately!  My husband doesn't like sushi near as much as I do but he's been so sweet about accompanying me to my favorite sushi restaurant lately.  All I have to do is tell him I'm craving something and he is all over it!  It also probably helps that I buy him fruity tropical drinks there and it seems like they are always playing football on the tv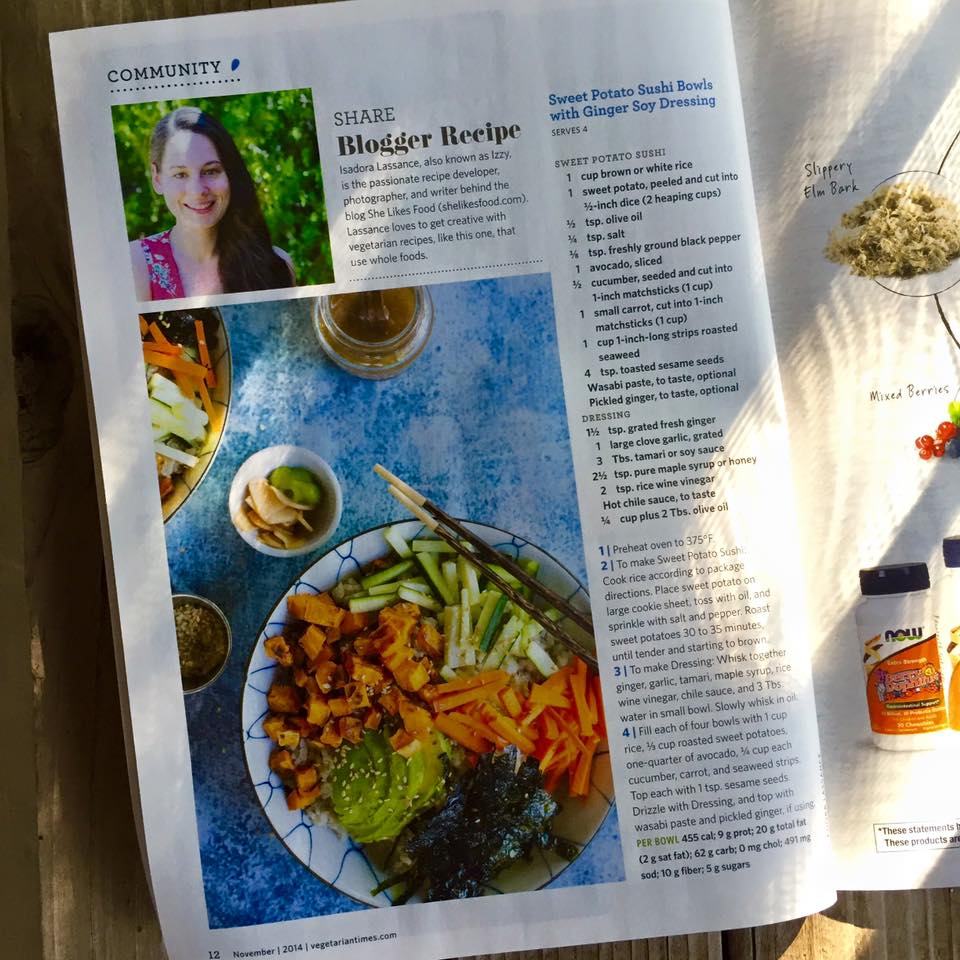 But, sometimes it just isn't feasible to drive the 25 minutes to get to the restaurant and then I have to take matters into my own hands.  I've tried rolling sushi before and it took a lot of time and it wasn't very pretty.  So, I've discovered that the next best thing is to chop up all the sushi roll ingredients and throw them into a bowl.  Takes much less time and you still get all the delicious sushi flavors that you love!    You could just drizzle some soy sauce or tamari right over the top, or you can kick things up a notch and use the Ginger Soy Dressing recipe below.  Either way, I think you will really love these!