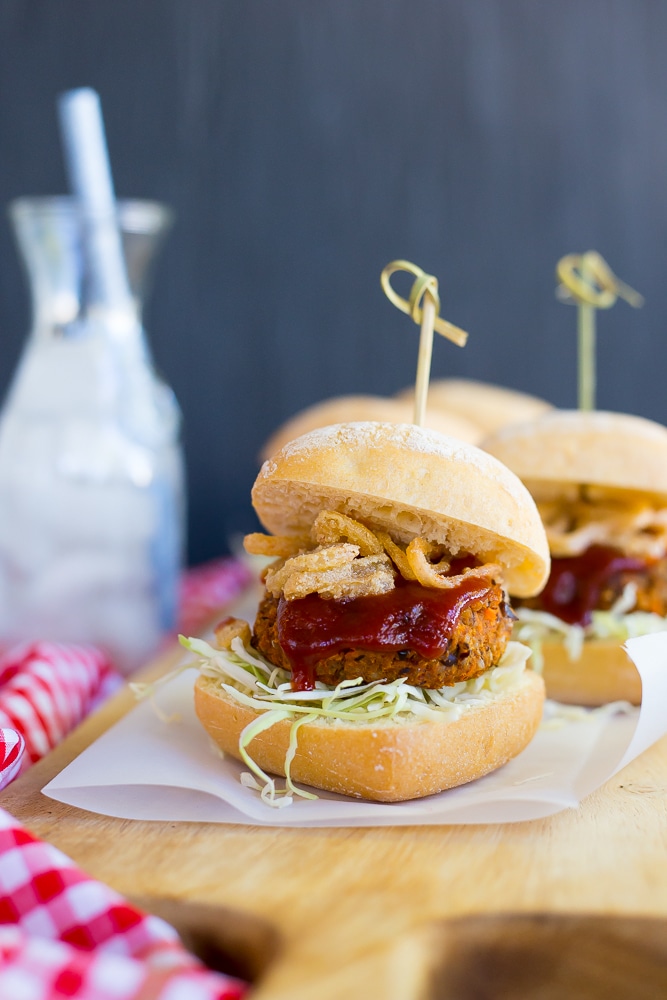 These sliders may have been more appropriate to post a week or two ago, before the Superbowl.  But, C'est La Vie!  Sliders are good anytime of the year!  And these sliders are really, really good!
So, there is a little bit of work that goes into these sliders, but trust me, it is all worth it!  And, you can always roast the sweet potatoes and cook the rice a day or two before which makes pulling them together even easier.  I used the same base for these as I used for my Smokey Black Bean & Sweet Potato Burgers and I'm pretty sure it is my favorite!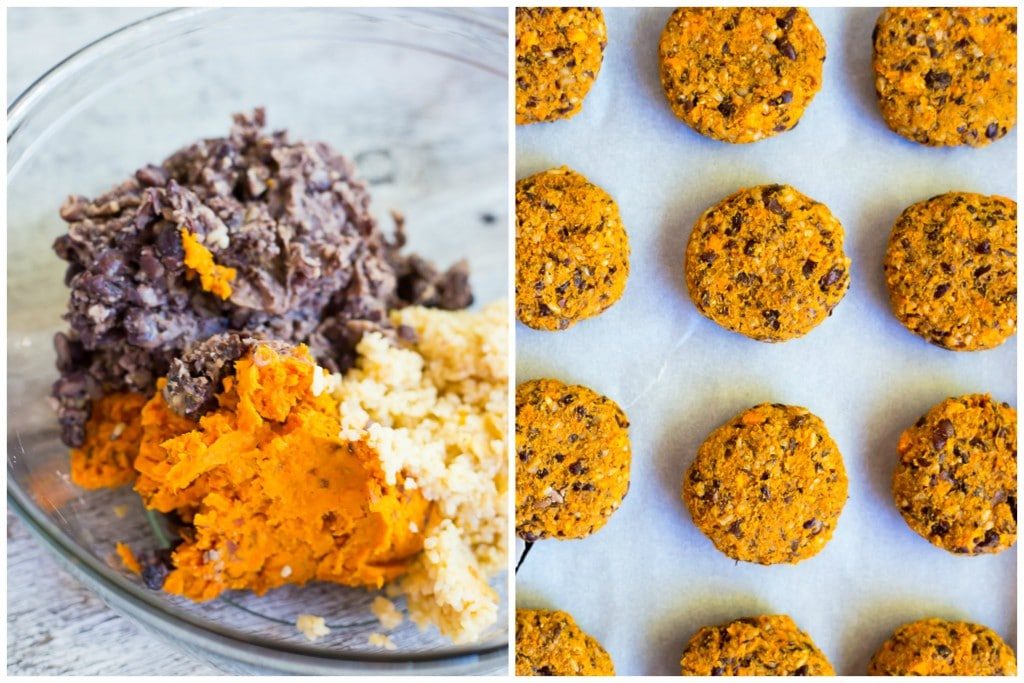 I know that in some parts of the world it is freezing cold and snowing, but here it is about 80 degrees outside so I'm feeling myself gravitating to spring and summer dishes more than hot soups these days.  As much as I'm not looking forward to 100+ degree weather, I am enjoying this warmer weather because I don't think I have a single pair of pants that fit me anymore!  Bring on the grilling, salads, dresses and skirts!