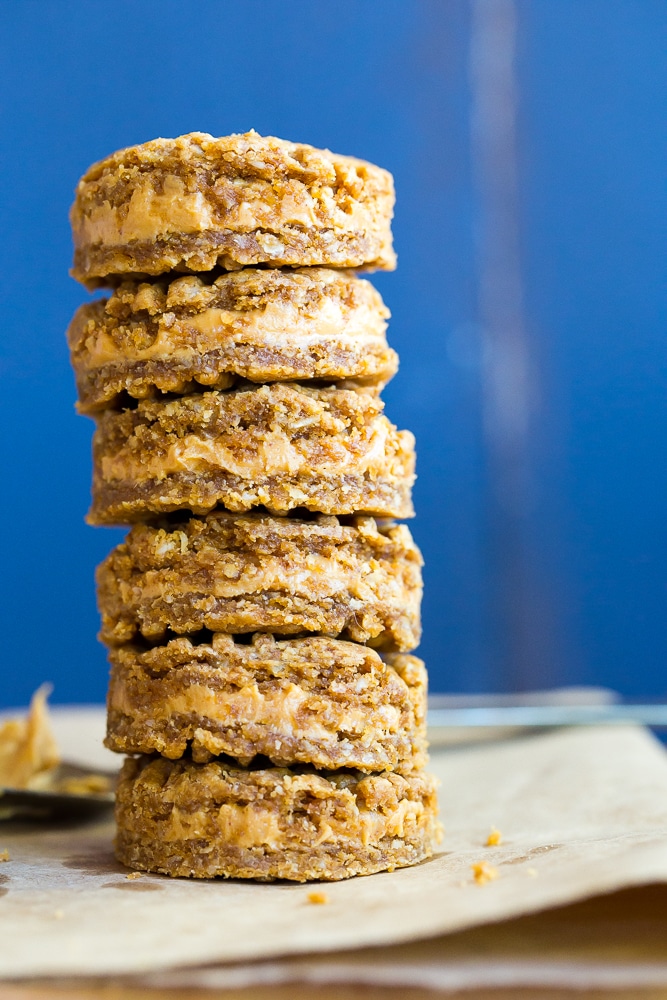 I always say that I'm not a big dessert person, but I'm starting to think that might be a lie.  I might not make dessert very often, but when it's around I eat it like crazy.  Like, I just keep stuffing cookie after cookie into my mouth and can't even be stopped when I start to feel full.
I guess that is why I don't make dessert that often!  These cookies are actually pretty healthy though so I don't feel too bad about it.  They are vegan, gluten free and can be made with no refined sugar (if you can find a peanut butter that has no added sugar).
These days I don't buy too many Girl Scout cookies, mainly because they only have one gluten free kind and they're not anything to write home about.  But, back in the day I was pretty into them.  I never got into the thin mint craze like most other people but I always loved the peanut butter sandwich cookies (I don't remember what their fancy name was).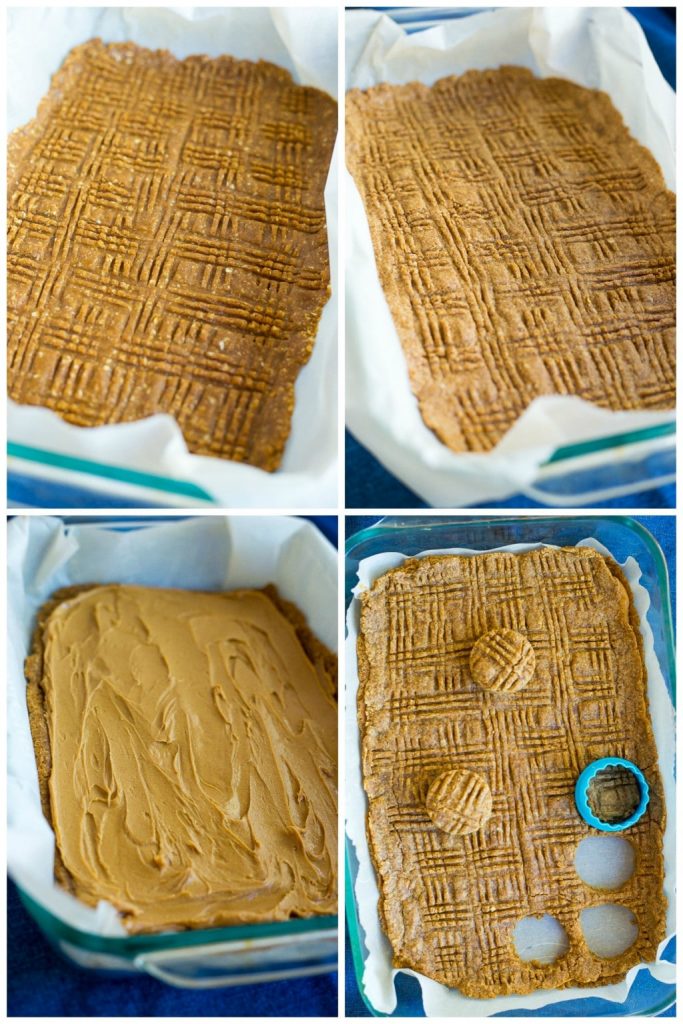 Unlike those cookies, these ones are made up of a soft peanut butter cookie, although you could leave the cookie part in the oven a little longer if you wanted them to be hard.  I normally won't turn down a cookie, but soft and chewy cookies are my favorites.  And then the peanut butter filling makes them even more soft and chewy and then you start eating them and can't stop!  But, like I said before, they are pretty healthy when you think about it so I say, eat away!

Peanut butter cookie recipe
adapted from Blissful Basil
Also adapted from my Peanut Butter & Banana Ice Cream Sandwich recipe {vegan, gluten free}