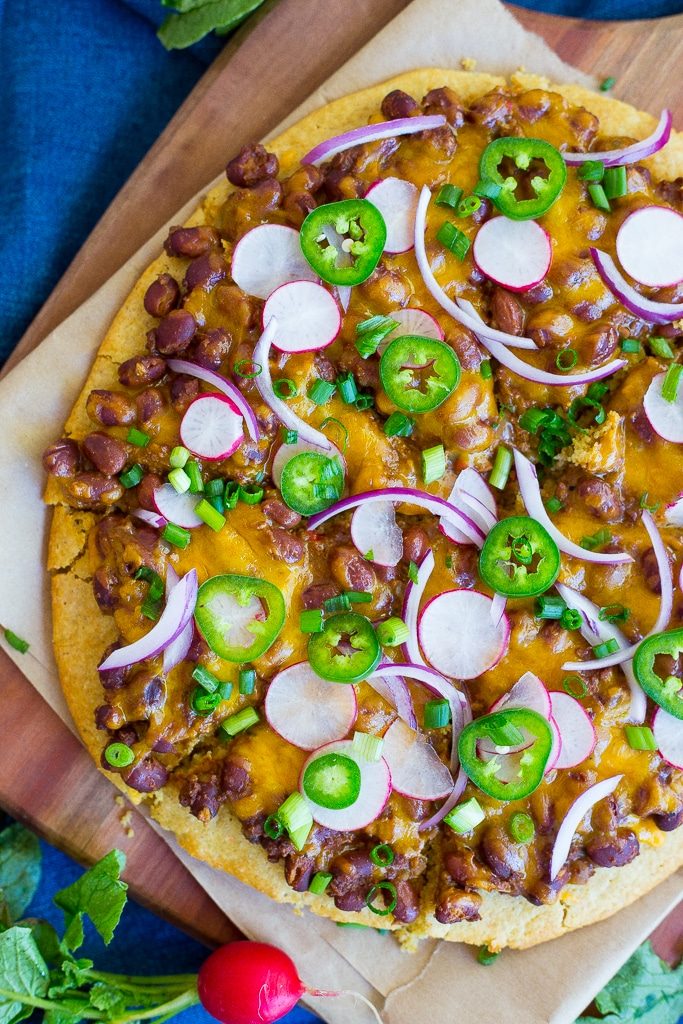 Thank you Amy's Kitchen for sponsoring this post!  And thank you for supporting the brands that support She Likes Food!
 Sometimes I get these ideas in my head that just won't leave.  Every once in a while the recipe turns out to be a disaster, but fortunately most of the time it is even more delicious than I had imaged.  This is one of those cases!  I had been thinking about a chili cornbread pizza concept for a while but I didn't want to have a gigantic ingredient list just to make a small amount of chili to put on top of the pizza.  When Amy's Kitchen approached me about working with them I immediately knew what I would use their chili for!
There's so many things I love about Amy's (delicious food, easy to prepare, all vegetarian) but one thing that is high on my list is that all ingredients are organic.  I have to admit that I don't always buy organic food in my everyday life, but I'm trying to buy it more and more these days and really love the fact that Amy's makes eating organic so easy.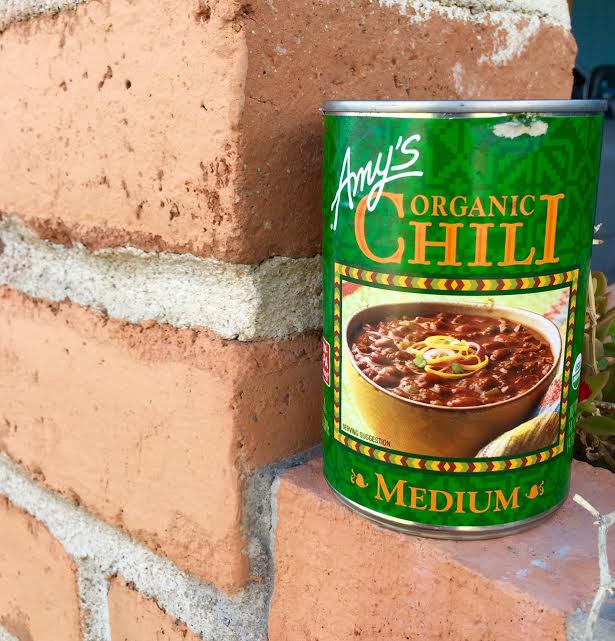 Their food also tastes amazing, and one of my favorites is their chili.  The can of chili is the perfect amount to top this cornbread pizza with and is so much easier than putting in all the work to make a small amount of chili from scratch.   Chili and cornbread is one of my favorite meals.  It's a huge comfort food for me, but I definitely don't just limit my chili and cornbread intake to the winter months.  It can and should be enjoyed all year long!  I did top my chili cornbread pizza with a few fresh veggies to spring it up a little bit, but you can top it with whatever you like.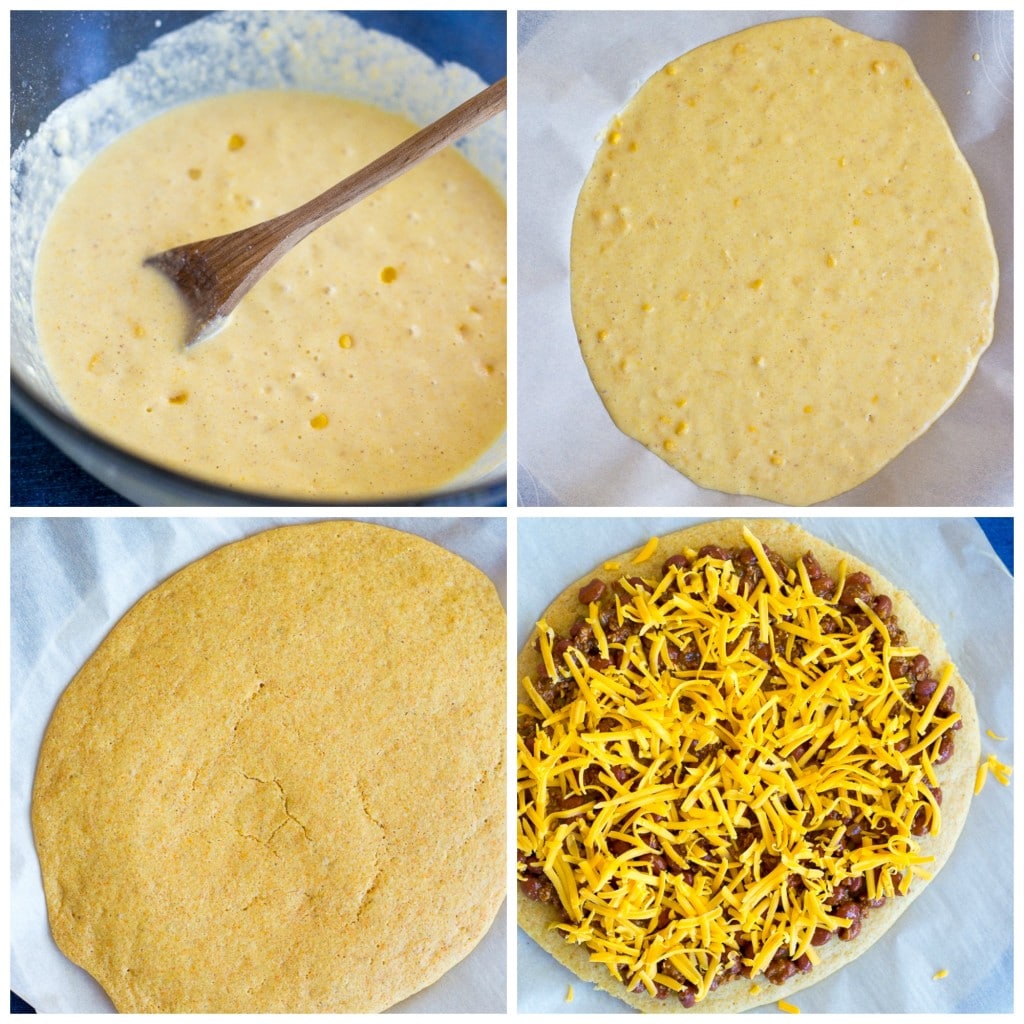 I hope everyone is enjoying some beautiful spring weather and that you all had a wonderful Easter!

 Cornbread recipe adapted from, Cooking for Isaiah by Silvana Nardone