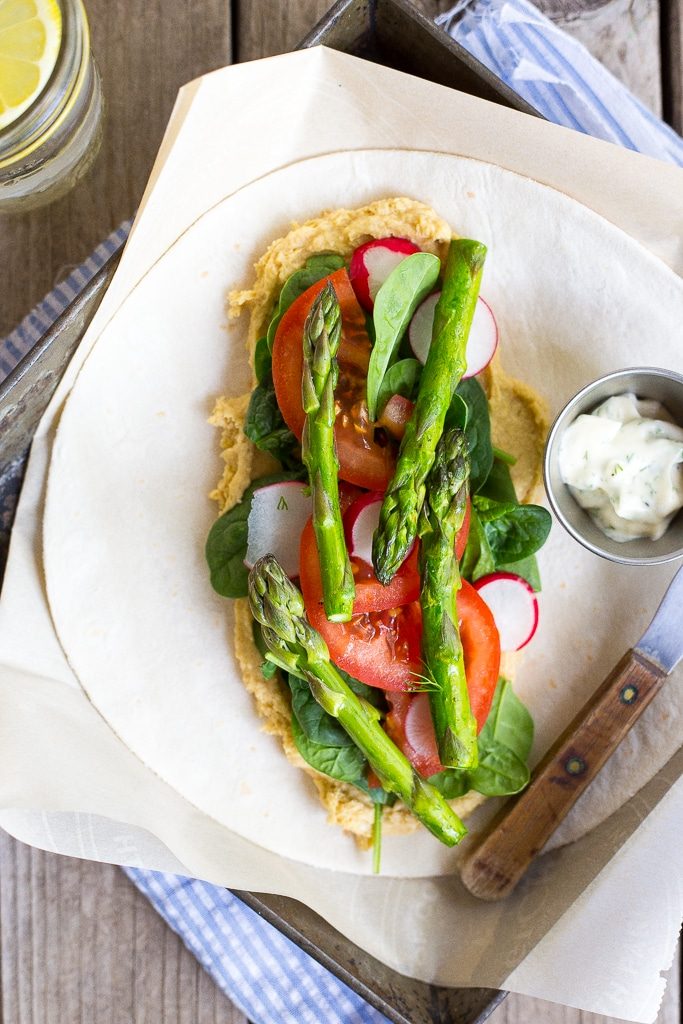 It's the first Thursday of the month!  And you know what that means!  30-Minute Thursday
  Scroll to the bottom of this page for more delicious 30-Minute recipes to enjoy this month!
You may be thinking that this looks more like a lunch recipe than a dinner recipe, but I promise that it will satisfy you, keep you full and your taste buds will be happy!  And, if you are anything like me, you much prefer meals that don't require too much cooking or prep.  The only cooked part of this meal is sauteing the asparagus, which can even be skipped if you don't mind a little more bite to your asparagus and the fresher, raw taste.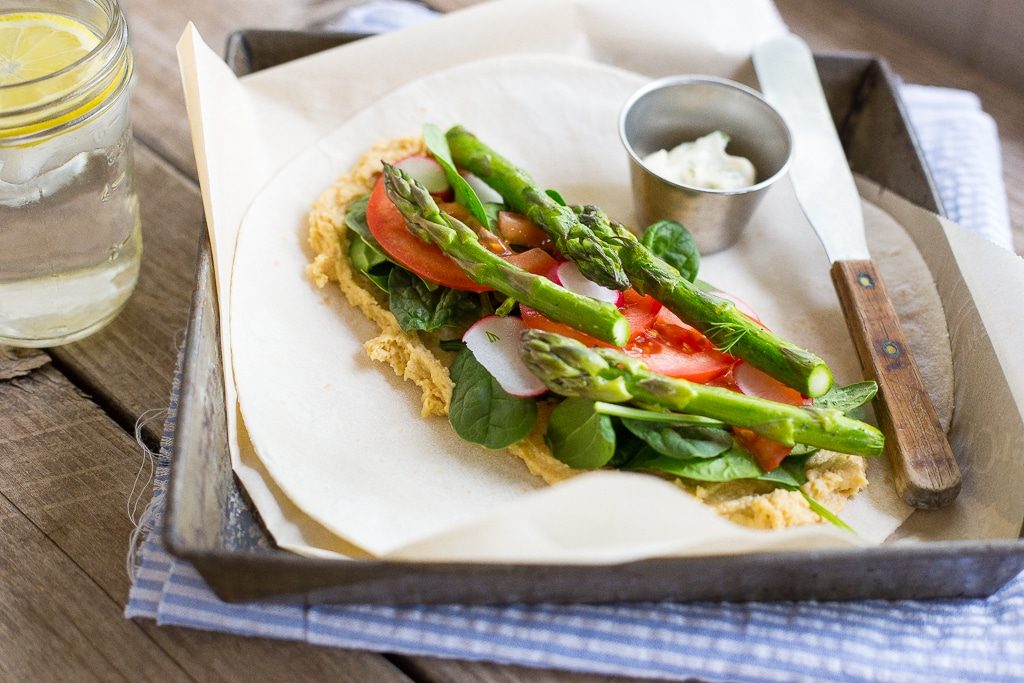 It's been pretty hot here lately (we've already hit 90+ degrees and it's supposed to go up again this week) so I've been eating lots of wraps, sandwiches and salads lately.  They don't require much cooking at all, are ready in about ten minutes and make it easy to get in my vegetable servings for the day.  I was telling my husband the other day that it would be so nice if Subway offered hummus as a vegetarian protein source (I like to get the chopped salads there) and he seemed confused and said that people don't put hummus on sandwiches.  I have to fully disagree with that because hummus is one of the best ingredients on vegetarian sandwiches!  You could also add some cheese for an extra kick of protein.
The icing on this wrap is the herbed mayo!  It's so easy to make and really puts this wrap over the edge.  In fact, I've been making so much of this herbed mayo lately and putting on everything I can find!  So, I would definitely recommend not skipping out on that part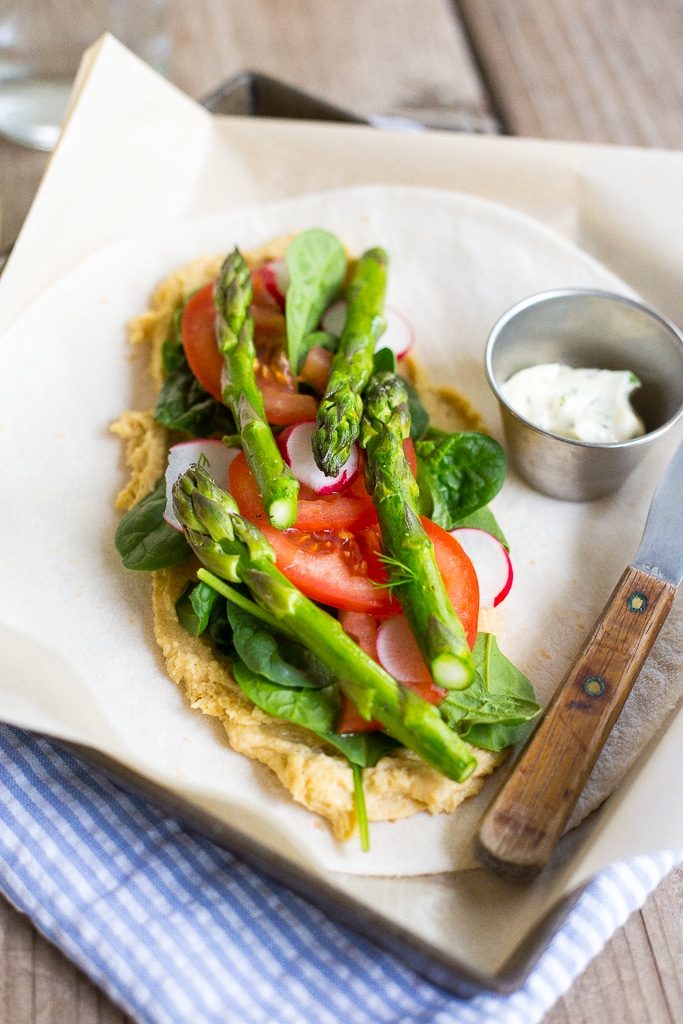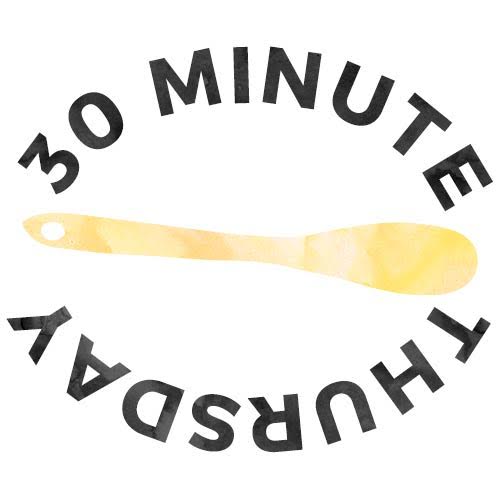 *Not all recipes are vegetarian or gluten free, but most can be easily adapted!
Caprese Grilled Cheese from Pumpkin N' Spice
Sweet Chili Salmon & Broccoli Quinoa Bowls from Sweet Peas & Saffron
Chicken Parmesan Burger from Flavor the Moments
One-Skillet Balsamic Sausage, Asparagus, + Mushrooms from Whole and Heavenly Oven
Cheesy Burrito Casserole from My Kitchen Craze
Kale and Strawberry Salad with Bacon and Grilled Cheese Sandwich Croutons from Floating Kitchen
Honey Lemon Chicken and Potato Skillet from The Recipe Rebel
Thai Chicken and Vegetable Soup from Bake.Eat.Repeat
Sweet Potato Noodles with Peanut Sauce from Kristine's Kitchen