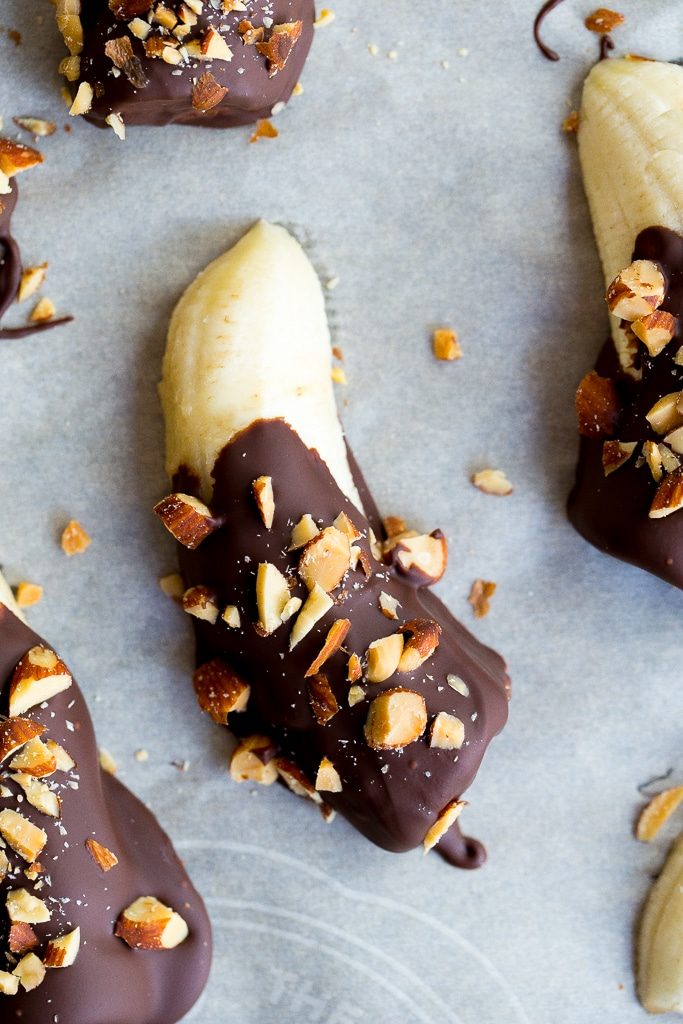 It might be the fact that I'm 8 months pregnant and small tasks such as tying my shoes and rolling over in bed take much more energy than they used to , but lately I haven't wanted to cook very much.  Every time I sit down to do blog post planning I'm always trying to think of recipes that only have a few ingredients and don't require much cooking.  And, it's always a big plus when they contain chocolate!
I know that I'm not the first person in the world to dip bananas in chocolate and freeze them, but we've been watching a lot of Arrested Development re-runs lately so I've had frozen bananas on the brain!  I decided to make a smaller version because tiny foods are always more fun to eat!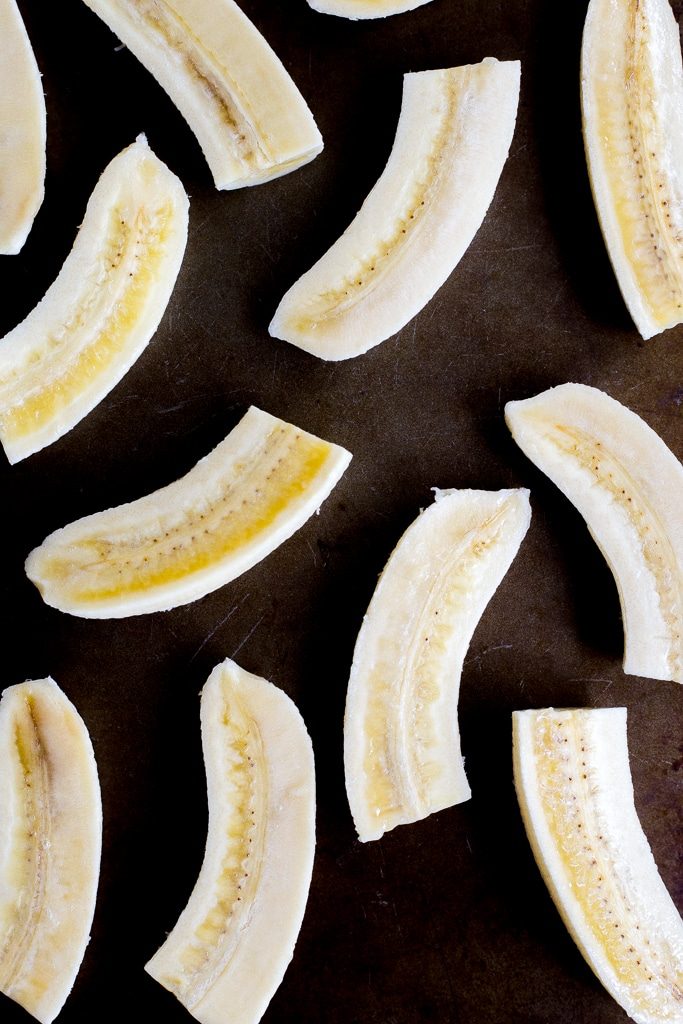 I also added some chopped almonds on top because they give these bananas a little salty bite and a lotta crunch!  Plus they add some protein
  Chocolate covered frozen bananas are a nice, healthy snack for the summer when you're craving all the ice cream.  I go through at least one bunch of bananas each week and these treats give me one more way to enjoy them.
 Check out my video to see exactly how to make these delicious little treats!