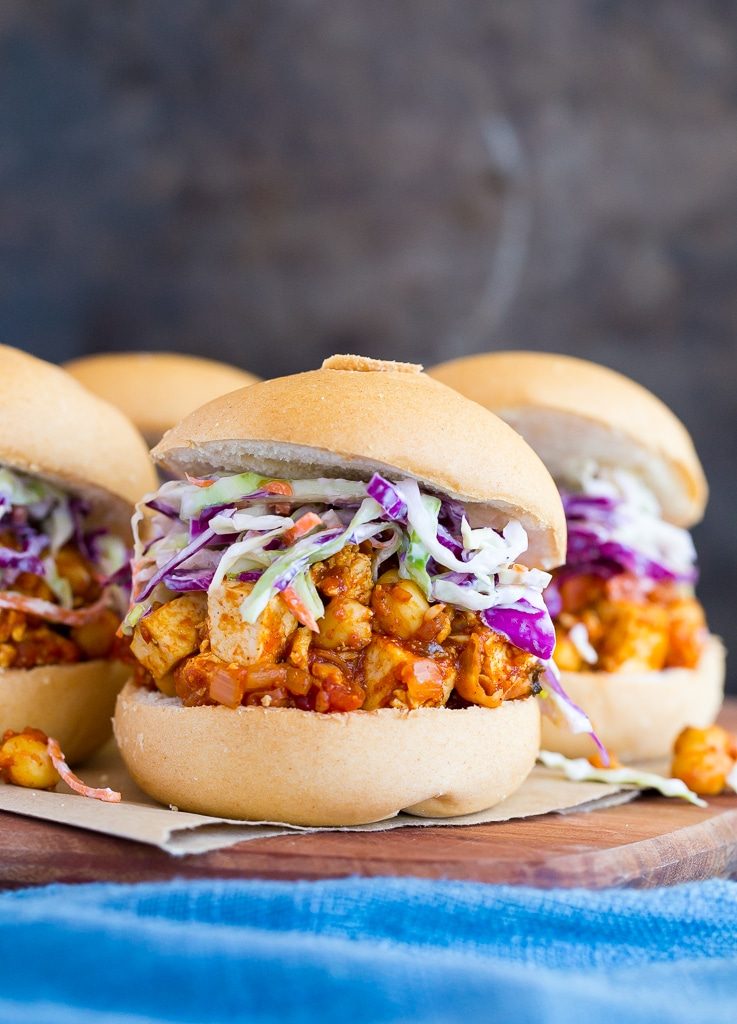 I'm pretty sure I'm witnessing a miracle right now, it's been around 115 degrees here for way too long and this morning I wake up to clouds and the smell of rain!  It's still probably 90 degrees out there, but that is 15 degrees less than what it was last weekend so I will happily take it!

Despite the frigid weather we are now having in the Southwest (
) I'm still all about the BBQ sides and entrees right now.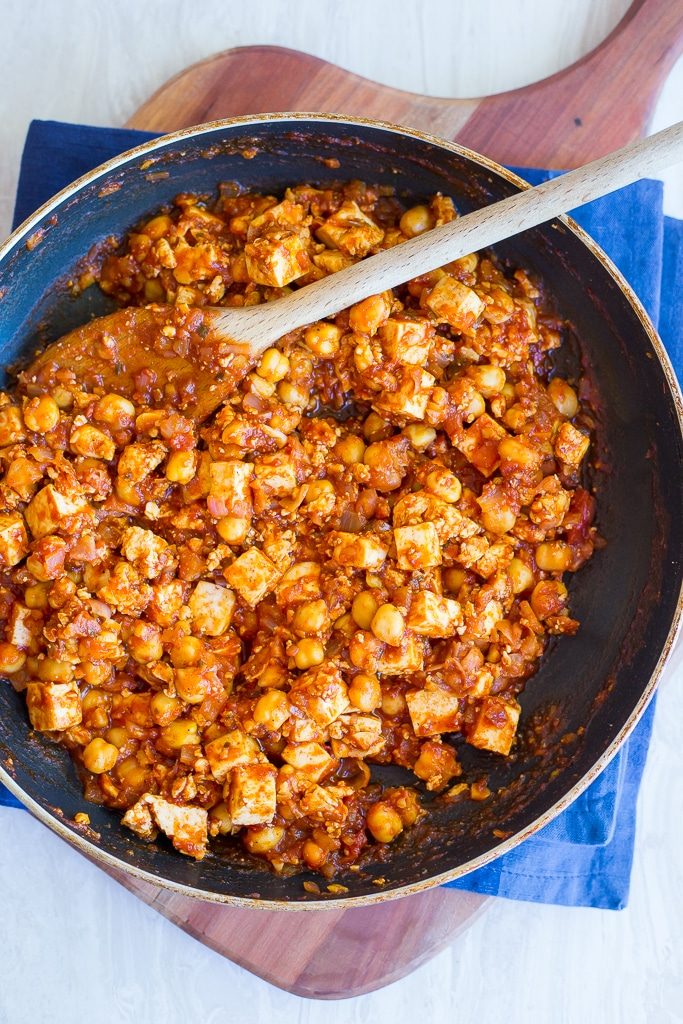 A few weeks ago I shared my new favorite way to make baked beans and ever since then I've been dreaming about what else I could put that delicious BBQ sauce on.  I went to college in North Carolina and a few times a year we would do a huge outdoor picnic with pulled pork and all the delicious sides.  And, for the vegetarians they always had an amazing BBQ tofu sandwich.  I've since tried to re-create that sandwich using store-bought BBQ sauce and have had no luck.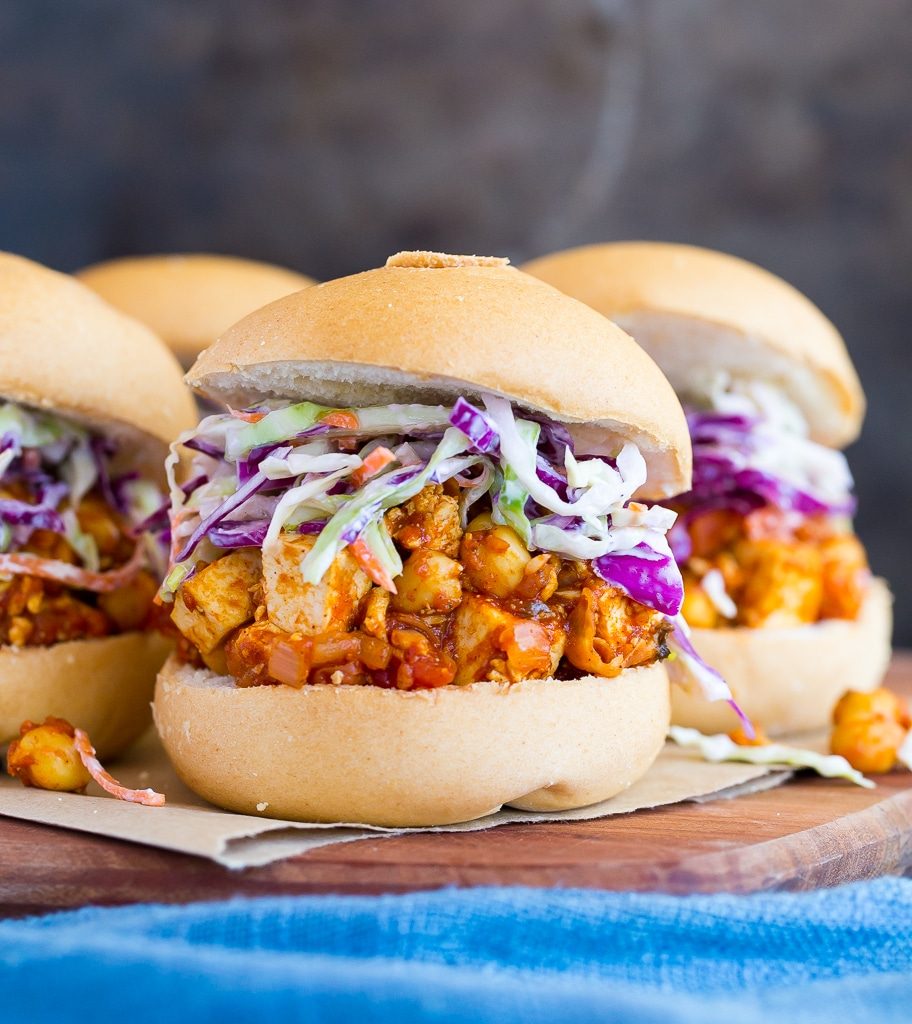 But as I was eating those BBQ baked beans it hit me that that same sauce would be perfect for my BBQ tofu sandwiches.  And sure enough, it tasted almost exactly like I remembered!  I added some chickpeas in for a little extra protein and I must say that these BBQ Tofu & Chickpea Sandwiches are going to be on my menu all summer long!