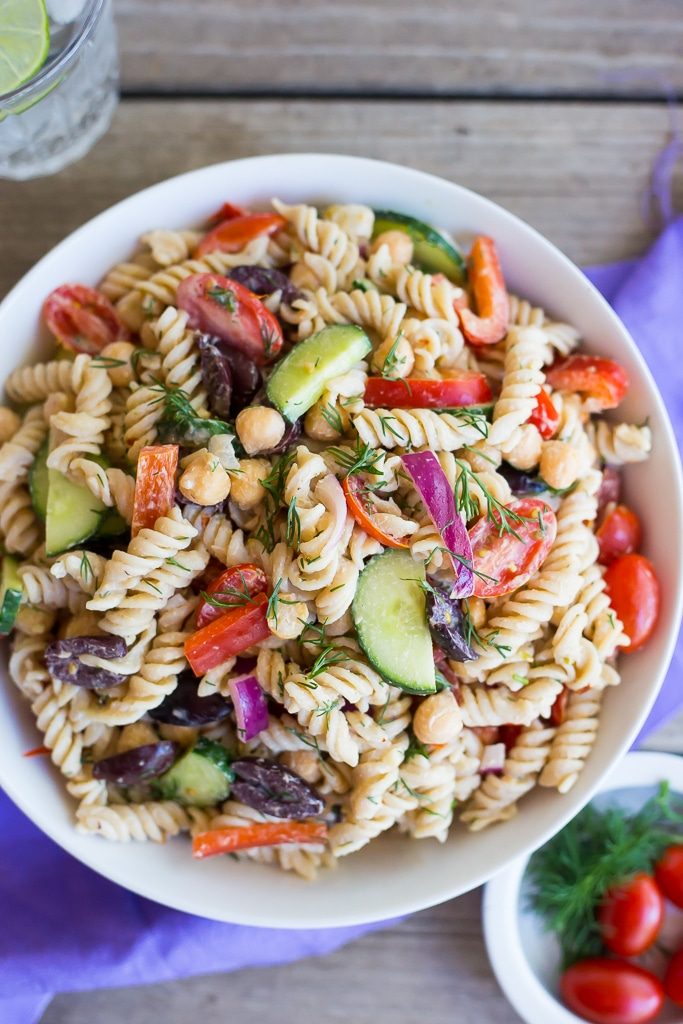 The mornings are starting to get a little cooler around here and I think I even feel a crispness in the air.  That doesn't mean that I'm done with summer produce though!  I'm still eating all the cherry tomatoes and cold pasta salads that I can get my hands on.

This particular pasta salad combines a few of my favorites: Greek flavors, tahini and pasta!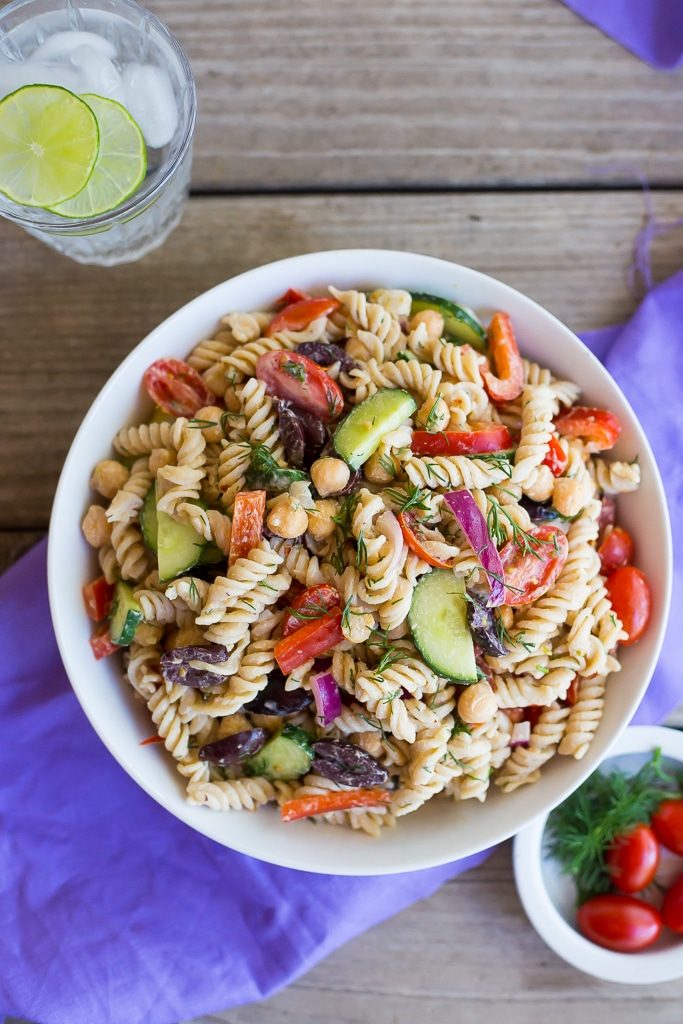 Most creamy pasta salads are mayo based so I wanted to change it up a little and make one that was dairy free.  I do like vegan mayo, but for some reason mayo and pasta just don't mix for me.  So, I decided to throw some tahini in and it tastes delicious.  It gives the salad a nice nutty flavor while also making it really creamy! 
I hope you all are enjoying the last few weeks of summer and looking forward to fall!